---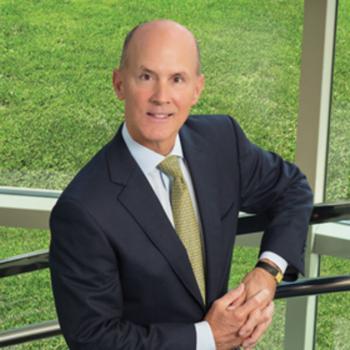 Former Equifax CEO Richard Smith, who announced his immediate retirement last week in the wake of the company's data breach, will apparently be well-compensated in his golden years.
Stephen Gandel, who writes Bloomberg News' "Gadfly" column, reports the departing chief executive will receive a stock bonus in early 2018 that is worth an estimated $7.6 million, in addition to other generous benefits in his retirement package. According to Gandel, the stock bonus is part of a long-term incentive plan.
Gandel, who says Equifax has declined to comment on the issue, notes the 143 million consumers exposed in the data breach will likely have to spend their own money for the rest of their lives on measures to prevent identity theft.
Two other top executives at Equifax, both with responsibilities for network security, also retired abruptly last month. The make-up of their retirement packages are unknown.
Not unusual
Equifax is not unusual in providing multi-million dollar bonuses and retirement packages for its top executives. Most major companies do the same, and it never becomes an issue until some negative news or scandal rocks the company.
A year ago, Wells Fargo was in the news when the company revealed that employees had routinely opened new credit card and checking accounts for customers without their knowledge or permission, generating fees for the bank. The company fired 5,000 low-level employees, some of whom said they were pressured by their bosses to meet sales goals.
In the aftermath, Wells Fargo paid $185 million in fines while its CEO and another top executive announced their retirements. Under pressure from Congress and regulators, Wells Fargo eventually "clawed back" as much as $136 million from its former executives' packages.
Pushing for clawbacks
Much of that pressure came from Sen. Elizabeth Warren (D-Mass.), who early on sought to hold top Wells Fargo executives financially accountable. In blistering questioning of the bank's then-CEO during a 2016 Senate Banking Committee hearing
Warren repeatedly pressed John Stumpf to commit to "clawing back" compensation from top executives, something Stumpf, at the time, declined to do. You can view the exchange in the video below.
"You haven't returned a single nickel of your personal earnings," Warren said at the hearing. "You haven't fired a single senior executive. Instead, your definition of 'accountable' is to push the blame to your low-level employees who don't have money for a fancy PR firm to defend themselves. It's gutless leadership."
Though Wells Fargo eventually clawed back some compensation, Gandel says Equifax is unlikely to do so, unless it specifically finds the departing executives were at fault and reclassifies their retirements as "termination for cause."
Warren, meanwhile, says her office is investigating the Equifax breach and whether the company violated any laws or regulations in its reporting of the incident. In a letter to Securities and Exchange Commission Chairman Jay Clayton, Warren noted that Equifax discovered the data breach on July 29 but did not reveal it to an investors' conference more than two weeks later.
Warren says investors not told of the breach, and who bought Equifax stock, suffered enormous losses when shares plunged after the breach became public.
Thanks
Keep an eye on your inbox, the lastest consumer news is on it's way!
Unsubscribe easily whenever you want
---