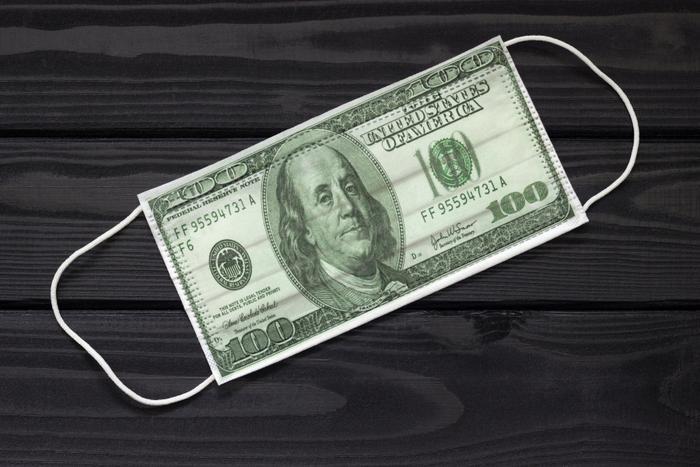 Coronavirus (COVID-19) tally as compiled by Johns Hopkins University. (Previous numbers in parentheses.)
Total U.S. confirmed cases: 6,559,527 (6,528,077)
Total U.S. deaths: 194,674 (194,203)
Total global cases: 29,355,527 (29,075,608)
Total global deaths: 929,613 (925,284)
Bipartisan lawmakers push for more relief and stimulus
With talks between Republicans and Democrats deadlocked over extending coronavirus (COVID-19) aid and stimulus to businesses and consumers, some bipartisan lawmakers in the House are offering a compromise.
The lawmakers, who call themselves "the problem-solver caucus," say they have tried to come up with a plan that they think can pass the Democrat-controlled House and the GOP Senate before the election.
Fox News reports that the package contains $120 billion for extra unemployment benefits, at a rate of $450 per week, for an eight-week transition period. It also contains $500 billion for state and local governments.
Substance abuse may make COVID-19 more likely
A new study funded by the National Institutes of Health (NIH) concludes that people with a substance use disorder (SUD) may be more likely to become infected with the coronavirus. The research shows that people suffering from substance abuse account for about 15 percent of coronavirus cases despite only making up 10 percent of the U.S. population.
The researchers' analysis revealed that those with a recent SUD diagnosis on record were more likely than those without one to develop COVID-19, an effect that was strongest for those suffering from opioid addiction.
"The lungs and cardiovascular system are often compromised in people with SUD, which may partially explain their heightened susceptibility to COVID-19," said Dr. Nora Volkow, director of the National Institute on Drug Abuse (NIDA). "Another contributing factor is the marginalization of people with addiction, which makes it harder for them to access health care services. 
One in seven Americans think they've had COVID-19
With the semi-official case count approaching 7 million, a new survey from the Pew Research Center doesn't come as a huge surprise. Taken in early August, it found that 14 percent of American adults have either tested positive for COVID-19 or are "pretty sure" they've had the virus.
Americans in lower-income families have been disproportionately affected, with 5 percent saying they have received at least one positive test result, compared with 2 percent of adults in middle- and upper-income homes. Having a higher education was also associated with fewer cases.
The survey also finds a sharp increase since the spring in the share of Americans who say they know someone else who has been hospitalized or died due to COVID-19.
Harsh but effective
The economic lockdown imposed within the United States in the early stages of the pandemic was painfully harsh, but a new study from Columbia University suggests that there is no doubt it was effective in curtailing the spread of the coronavirus in New York City.
The researchers report that school closures and voluntary or mandated stay-at-home measures contributed to around a 70 percent reduction in the transmission of COVID-19 in New York City during the spring pandemic wave from March to the June reopening. 
When most people wore a mask or other face covering, the researchers found there was another 7 percent reduction in the spread of the virus.
Lowe's offers a hand to battered businesses
After six months of the pandemic, many businesses and industries are still reeling. The National Restaurant Association reported this week that nearly 100,000 restaurants have closed in the last six months, many to never reopen.
Meanwhile, Lowe's CEO Marvin Ellison has announced a new program to help small businesses get their products on Lowe's store shelves and website. The new program, called "Making It... At Lowe's," will solicit pitches from small business operators that will compete for slots.
"The demand from this program led us to understand that there's a lot more that we should be doing," Ellison told CNBC. "So we came up with an idea to try to get more products on our shelves and on Lowes.com that originate from diverse entrepreneurs."
Around the nation
Pennsylvania: Gov. Tom Wolf says the state will appeal a federal court ruling that struck down Pennsylvania's ban on large gatherings. The governor says his order was not that different from those issued by governors in other states.

Texas: Bars in the state are still closed, but owners are pressing Gov. Greg Abbott to lift the order because coronavirus cases have declined. Abbott ruled that bars must remain closed as long as the rate of positive tests in Texas remained above 10 percent. It's been below that since Sept. 1.

New Hampshire: New Hampshire's Division of Travel and Tourism Development is bracing for the annual influx of visitors to gawk at the autumn foliage. This year, state officials are advising visitors to go online and review all the state's coronavirus restrictions before their arrival.