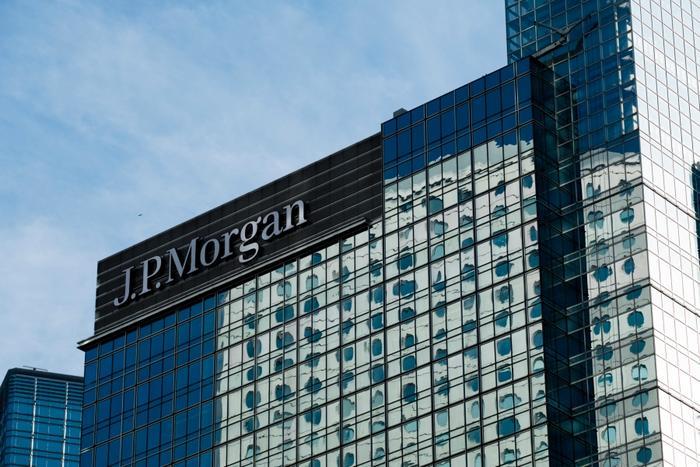 Coronavirus‌ ‌(COVID-19)‌ ‌tally‌ ‌as‌ ‌‌compiled‌‌ ‌by‌ ‌Johns‌ ‌Hopkins‌ ‌University.‌ ‌(Previous‌ ‌numbers‌ ‌in‌ ‌parentheses.)‌ ‌
Total‌ ‌U.S.‌ ‌confirmed‌ ‌cases:‌ 33,580,588 (33,567,044)‌
Total‌ ‌U.S.‌ ‌deaths:‌ 602,900 (602,504)
Total‌ ‌global‌ ‌cases:‌ ‌179,702,837 (179,261,894)
Total‌ ‌global‌ ‌deaths:‌ 3,894,122 (3,884,666)‌
JPMorgan 'strongly urges' vaccinations for employees
Employers are wrestling with the question of whether to mandate vaccinations for employees returning to the office. JPMorgan Chase has taken a position that could establish the pattern for other large companies.
In a memo to employees, the bank said it "strongly urged" all employees to be vaccinated against COVID-19 before returning to the office. The memo also made clear that the request could become a demand.
"We also believe that the more employees who are vaccinated, the safer our offices will be for everyone," the memo said. "In the future, we may mandate that all employees receive a COVID-19 vaccination consistent with legal requirements and medical or religious accommodations."
COVID-19 caused big drop in U.S. life expectancy
More than 600,000 Americans have died from the effects of COVID-19, and those deaths have produced a big drop in U.S. life expectancy, according to a new study in the British Medical Journal.
The researchers point out that in 2018, the average life expectancy in the U.S. was about 79 years. By the end of 2020, it had fallen to just under 77 years, the biggest decline since World War II.
The study found that other factors besides the virus contributed to the decline. Researchers noted that because of COVID-19, millions of people put off medical screening and treatment for things like cancer and heart disease.
Jobless claims aren't falling as fast as expected
With the economy reopening nearly everywhere and employers complaining that they can't fill slots, you might expect unemployment claims to plummet. They're going down, but not as fast as expected.
The Labor Department reports that initial claims for unemployment benefits last week totaled 411,000, slightly less than the week before but considerably higher than in the previous two weeks.
The number of Americans continuing to draw unemployment benefits, which had been trending lower, actually went up last week. The report shows that 14,845,450 Americans are still drawing benefits, an increase of 3,756 from the previous week. 
Around the nation