---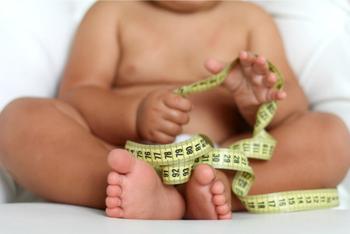 Despite signs that healthier eating habits have been emerging amongst millennials in recent years, it seems that obesity rates are still very high. That's the takeaway from a new study conducted by researchers at the Duke Clinical Research Institute.
Most alarmingly, the researchers have found that childhood obesity rates are increasing, a conclusion that contrasts with other reports that state the opposite.
"Despite some other recent reports, we found no indication of a decline in obesity prevalence in the United States in any group of children aged 2 through 19. . . This is particularly true with severe obesity, which remains high, especially among adolescents," said Dr. Asheley Skinner, associate professor at Duke and lead author of the study.
Severe obesity on the rise
Dr. Skinner and her colleagues came to their conclusions after analyzing data from the National Health and Nutritional Examination Survey (NHANES), a compilation of U.S. statistical data that covers decades of information. The researchers found that roughly a third (33.4%) of children between the ages of two and 19 were classified as "overweight" for the 2013-2014 reporting period. From that number, 17.4% were classified as obese.
These numbers closely mirror findings from the last reporting period between 2011 and 2012, but Skinner notes that one disheartening increase was in the number of children classified as being "severely obese."
Someone with severe obesity is classified as having a body mass index (BMI) number of 35 or higher. For the 2012-2014 reporting period, 6.3% of overweight children fell into this category – which is also designated as class II obesity. Another 2.4% of children fell under class III obesity, which is a designation for those who have a BMI of 40 or higher.
"An estimated 4.5 million children and adolescents have severe obesity and they will require new and intensive efforts to steer them toward a healthier course. . . Studies have repeatedly shown that obesity in childhood is associated with worse health and shortened lifespans as adults," said Skinner.
Time for improvement
Skinner and her team admit that there are limitations to their study, but assert that using data from the NHANES is a more accurate gauge of obesity rates than the metrics that other studies have used to show that obesity rates have declined.
The researchers want to make it clear that their work is not meant to put people into despair about the state of childhood obesity. Instead, it should serve as a jumping-off point for future improvement.
"We don't want the findings to cause people to become frustrated and disheartened. . . This is really a health problem that will require changes across the board – food policy, access to health care, school curriculums that include physical education, community and local resources in parks and sidewalks. A lot of things put together can work," said Skinner.
The full study will be published in the journal Obesityon April 26. 
---