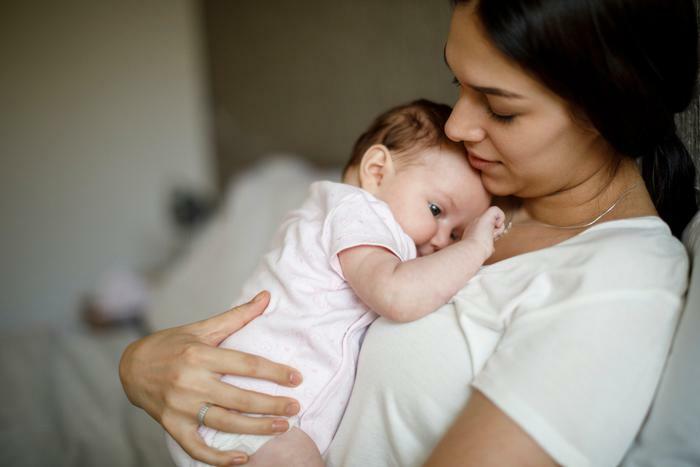 Recent studies have highlighted the benefits associated with breastfeeding newborns. Now, a new study conducted by researchers from the University of Rochester Medical Center is adding to that body of work.
According to the team, infants that are breastfed tend to have better cognitive outcomes as they develop through childhood. The researchers looked at results from neurocognitive assessments of nine- and ten-year-olds and found that those with the highest scores were also the ones who were breastfed. 
"There's already established research showing the numerous benefits breastfeeding has for both mother and child," said researcher Hayley Martin, Ph.D. "This study's findings are important for families particularly before and soon after birth when breastfeeding decisions are made. It may encourage breastfeeding goals of one year or more. It also highlights the critical importance of continued work to provide equity focused access to breastfeeding support, prenatal education, and practices to eliminate structural barriers to breastfeeding." 
Benefits of breastfeeding
To understand how breastfeeding impacted children's long-term brain function, the researchers analyzed results from over 9,000 kids enrolled in the Adolescent Brain Cognitive Development (ABCD) study. As part of the study, children completed neurocognitive assessments that tested things like memory, executive functioning, and general cognitive ability. The researchers analyzed their results and compared them with data on breastfeeding, which included information on whether the children were breastfed and for how long. 
Ultimately, children who were breastfed as infants had the strongest outcomes on the neurocognitive tests. In fact, the longer the children were breastfed, the better they did on the cognitive evaluations by the time they were nearing the end of elementary school. 
"The strongest association was in children who were breastfed for more than 12 months," said researcher Daniel Adan Lopez, Ph.D. "The scores of children who were breastfed until they were seven to 12 months were slightly less, and then the one to six-month-old scores dips a little more. But all scores were higher when compared to children who didn't breastfeed at all." 
Moving forward, the team hopes that these findings encourage more women to try breastfeeding, as there could be significant long-term brain benefits. 
"Our findings suggest that any amount of breastfeeding has a positive cognitive impact, even after just a few months," said Dr. Lopez. "That's what's exciting about these results. Hopefully from a policy standpoint, this can help improve the motivation to breastfeed."