---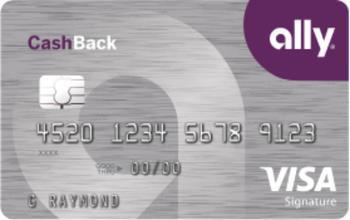 Ally Bank has issued a new rewards credit card. The Ally CashBack Credit Card joins the ranks of other cards that reward customers by returning a percentage of purchases in the form of cash or other perks.
The new card will provide a 2% cash back reward when the card is used for eligible gasoline and grocery purchases. It provides 1% cash back on all other purchases.
However, the new credit card features an additional 10% bonus if cash back rewards are deposited into an Ally Bank non-IRA savings, interest checking, or money market account.
Ally says another feature of the card is the rewards are not capped, as they are with many credit cards, and they never expire, as long as the account remains open and in good standing.
Issuing card a logical move
"As we evaluated options to expand our product offerings, adding a credit card to our portfolio was a logical move since it has been a frequent request of our Ally Bank customers," said Diane Morais, CEO and president of Ally Bank.
Morais is particularly pleased with the 10% reward for deposits in bank accounts, saying it is consistent with the bank's philosophy to help customers maximize savings opportunities.
Ally Bank, formerly GMAC Capital, has been a completely online financial institution since 2010. The bank, headquartered in Charlotte, N.C., has no brick and mortar branches.
Customer survey
The company said it launched this new product after studying consumer preferences in credit cards with a focus on looking at the best way to use rewards. It conducted a survey of customers who use credit cards and found 58% preferred cash back rewards over travel rewards, store promotions, and introductory interest rates or bonus rewards.
The survey also found 80% said they would like to have multiple financial products with the same bank – bank accounts, loans, and credit cards – if they earned rewards for doing so.
"The savviest consumers not only know what cards to pick, but how to maximize their rewards," Morais said. "When stacked against all the credit cards available to consumers, the Ally CashBack Credit Card is a highly competitive product."
The Ally CashBack Credit Card is issued through TD Bank N.A.
---