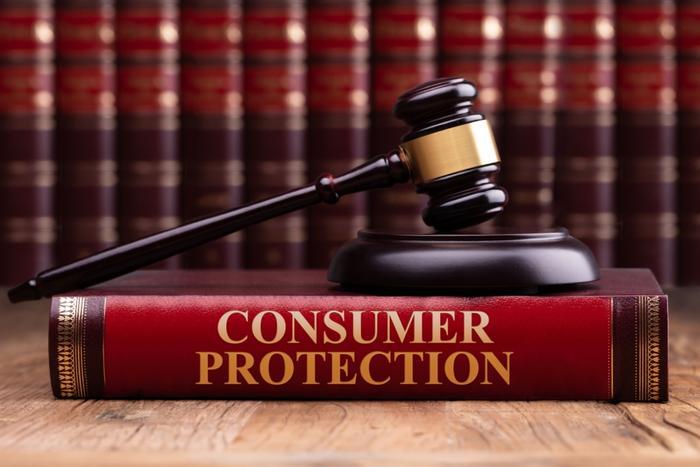 It's National Consumer Protection Week (NCPW) -- thank you, Federal Trade Commission (FTC) -- and it's a great time to bone up on the rights and resources that you, as a consumer, have.
"National Consumer Protection week is a time for all of us to focus on important consumer issues like ... debt collection, imposter fraud, misleading ads, education and outreach, and privacy," commented Director of the Bureau of Consumer Protection, Andrew Smith, in the agency's announcement video.
The FTC is also putting forth some effort to acquaint consumers with two little-known resources: The Bureau of Consumer Protection (BCP), which places its focus on resources to "protect Americans from scams, identity theft, and other unfair, deceptive, and fraudulent business practices."; and the Bureau of Competition, which protects the interests of consumers by promoting vigorous competition, which can deliver lower prices, enhance innovation, and increase quality and choice for consumers.
Take the time to raise your awareness
FTC Chairman Joe Simons went right to the heart of how the agency would like consumers to take part. "We encourage informed consumers to share their knowledge and help others avoid scams," Simons said in a news release.
During NCPW, the FTC is partnering with other agencies to produce live events on social media to heighten consumers' awareness of scams, identity theft, and other business-related frauds.
This year's schedule of activities includes:
Wednesday, March 6 at 3:00 p.m. ET: Twitter chat with Federal Student Aid
The FTC (@FTC) and Federal Student Aid (@FAFSA) will co-host a Twitter chat discussion on how to avoid student loan repayment scams using the #NCPW2019 hashtag.
Thursday, March 7 at 12:00 p.m. ET: Facebook Live with Social Security Administration
FTC staff will join associates at the Social Security Administration (SSA) on Facebook Live to focus on scams that involve fraudsters pretending to be SSA officials. Consumers will learn about these imposter scams and how to avoid them.
Friday, March 8 at 11:00 a.m. ET: Twitter chat with Identity Theft Resource Center
The FTC (@FTC) and the Identity Theft Resource (@ITRCSD) will co-host a Twitter chat on how consumers can protect themselves against tax identity theft this tax season using the #NCPW2019 hashtag.
Want to help spread the word?
The FTC received 3 million reports in 2018 from American consumers who got hoodwinked by con artists -- racking up $1.48 billion in losses (an average of $375 per consumer).
Whether or not you count yourself among the unlucky, it's likely you know someone who has been victimized. If you do, the FTC would like your help in raising consumer awareness wherever you can.
"During NCPW, partners and hundreds of community groups across the country host events to promote general consumer education or highlight a specific issue," the agency writes. If you're an interested consumer who would like to post and share NCPW graphics and messages, simply visit FTC.gov/NCPW and subscribe to Consumer Alerts.
The Federal Trade Commission works to promote competition, and protect and educate consumers. You can learn more about consumer topics and file a consumer complaint online or by calling 1-877-FTC-HELP (382-4357).