---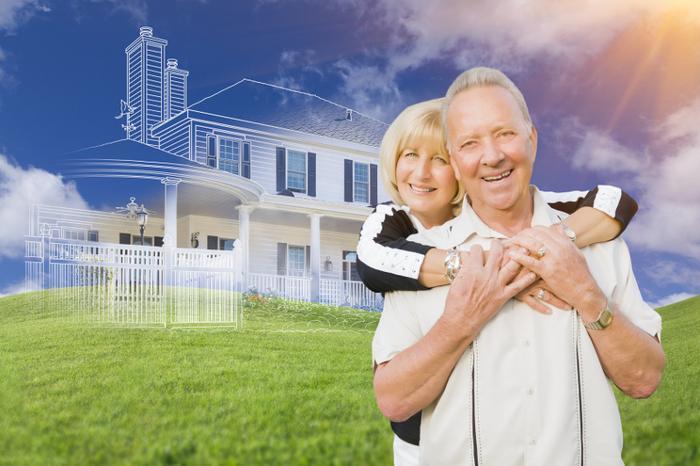 The market for 55+ housing continued to perk along in the third quarter.
According to the National Association of Home Builders (NAHB), its 55+ Housing Market Index (HMI) rose two points in the July-September period for a reading of 59. That marks the 10th consecutive quarter with a reading above 50, which indicates that more builders view conditions as good than poor.
"The 55+ housing market continues on a steady path toward recovery, much like the overall housing market," said NAHB Chief Economist Robert Dietz. "Older homeowners are able to take advantage of low mortgage rates and rising home prices, enabling them to sell their current homes and buy or rent a home in a 55+ community."
Gauging the market
There are separate 55+ HMIs for two segments of the 55+ housing market: single-family homes and multifamily condominiums. Each 55+ HMI measures builder sentiment based on a survey that asks if current sales, prospective buyer traffic, and anticipated six-month sales for that market are good, fair, or poor (high, average, or low for traffic).
Two of the three index components of the 55+ single-family HMI posted an increase from the previous quarter: Present sales rose two points to 63 and traffic of prospective buyers rose five points to 47. Expected sales for the next six months dropped four points to 65.
The 55+ multifamily condo HMI rose one point to 48. The index component for present sales was up two points to 51, while expected sales for the next six months fell three points to 51 and traffic of prospective buyers was unchanged at 38.
All four indices tracking production and demand of 55+ multifamily rentals decreased in the third quarter. Present production fell three points to 48, expected future production decreased seven points to 49, current demand for existing units dropped nine points to 59, and future demand fell eight points to 59.
"Builders and developers for the 55+ housing sector tell us that business is solid right now and they expect that trend to continue through the rest of the year," said Jim Chapman, chairman of NAHB's 55+ Housing Industry Council and president of Jim Chapman Homes LLC in Atlanta.
---