Best Dental Insurance Companies
Dental insurance plans cover a percentage of dental care expenses in exchange for a monthly premium. Dental insurance companies separate dental care services and benefits into various categories, and both dental offices and dental insurance companies have established fees for these services.
Dental savings plans, or dental discount plans, are an alternative to traditional dental insurance. Members of dental savings plans pay an annual fee in exchange for access to a network of dentists who perform dental work at lower rates. Dental discount plans are not insurance but can be an affordable alternative to traditional dental insurance plans.
Compare Reviews for Top Dental Insurance Companies

DentalPlans.com
Read 86 Reviews

DentalPlans.com was formed in 1999 to give more people access to high-quality dental care through multiple plans. Dentists within each plan provide discounts on their services, eliminating the need for insurance companies.

Humana Health Insurance
Read 1049 Reviews

Based in Kentucky, Humana Health Insurance has over 50 years of experience offering dental plans. No underwriting or pre-enrollment checks are required to qualify for coverage through its network of more than 130,000 dentists.

Aetna Health Insurance
Read 819 Reviews

Aetna is a large health insurance company founded in 1853 in Hartford, Connecticut. The provide individuals, employers, healthcare professionals and other customers with healthcare and medical services.

Cigna Health Insurance
Read 707 Reviews

Cigna is an insurance company that works with 35,000 employees to provide healthcare products and services to more than 75 million customers. They exist in 30 countries and have been working with patients for over 200 years.

United Healthcare Dental Insurance
Read 40 Reviews

United Healthcare is one of America's largest providers of individual and family dental insurance plans. It has been recognized by Fortune magazine as one of the top-ranking companies in the insurance and managed care sector.

Aflac Dental Insurance
Read 21 Reviews

Founded in 1955 and headquartered in Columbus, Aflac provides supplemental insurance coverage for a variety of diagnostic and preventive dental care services, with no pre-certification requirements, deductibles or networks.

Delta Dental
Read 261 Reviews

Delta Dental has over 60 years of experience covering individuals, groups and employers. The company is one of America's largest insurance companies, providing coverage to more than 59 million people.

USAA Dental Insurance
Read 14 Reviews

USAA is a Fortune 500 company that provides nationwide dental coverage to military members and their families through its Health Insurance Marketplace. Founded in 1922, it offers a variety of plans to suit all budgets.

Unicare Dental
Read 10 Reviews

Based in Indianapolis, UniCare Dental provides flexible dental plans to employees nationwide. It offers total in-network coverage for diagnostic and preventive care, and no wait periods for major procedures on most of its plans.

Metlife Dental Insurance
Read 80 Reviews

Founded in 1868 and headquartered in New York, MetLife provides competitively priced dental insurance plans to individuals and families. The company has over 190,000 dentist office locations in its nationwide network.
Thank you, you have successfully subscribed to our newsletter!
Enjoy reading our tips and recommendations.
We value your privacy. Unsubscribe easily.
What to consider when choosing dental insurance
Types of dental insurance coverage plans
Before considering a dental insurance company, customers should see what type of coverage is included in the dental insurance plan they choose. Some dental insurance providers may be more focused on businesses and organizations, while others may cater to individuals and families.
Individual/Family dental coverage: The vast majority of dental insurance firms provide coverage for individuals and families. But do check first.
Group (employee) dental coverage: Some dental insurance companies prefer to cover small groups (employers) of two to 99 people. Other dental insurance companies prefer to cover large groups with tens of thousands of employees.
Seniors: Medicare Part A for hospital coverage and Medicare Part B for medical coverage don't include routine dental coverage so retirees within six months of turning 65 should think about Medicare Advantage, a private health insurance policy with dental coverage which replaces standard Medicare coverage.
Federal employees: Some dental insurers specialize in offering benefits to U.S. government employees.
Americans working or traveling abroad: Some dental plans are designed specifically to cover private or public sector workers abroad.
Dental insurance benefits and services
In general, every plan covers preventive care and basic procedures, but some consumers may unknowingly sign up for a dental insurance plan that does not cover an operation they may need. It is crucial to check benefits and services offered before choosing the best dental insurance plan for your needs.
Preventive care/exams: The provider usually offers solid coverage for preventive care services such as routine oral examinations, periodontal examinations, X-rays, general cleanings, topical fluoride treatment and sealants.
Basic procedures: Basic procedures, such as emergency care, extractions, fillings, space maintainers, minor oral surgery and crowns, are sometimes covered. For good coverage of basic procedures, consumers may need to pay more.
Major procedures: Generally, only top-of-the-line coverage handles major services. Common major procedures that are covered by more comprehensive dental insurance plans include crowns, bridgework, dentures, periodontal cleanings, gum therapies and root canals.
Dental insurance cost
Even with insurance, dental care is expensive. Consumers should analyze their dental claim histories to forecast how much they will pay over the entire year. In addition to a monthly premium payment, there is usually a co-payment at each visit and a coinsurance responsibility.
Deductible: This is a specific dollar amount customers have to pay out-of-pocket before the insurance company begins making payments for any claims. It is not part of the copayment.
Copayment: This is a fixed amount paid at the time of the dentist's visit. It is a separate charge and not applied toward your deductible, which you need to reach before insurance kicks in.
Coinsurance: Given as a percentage, coinsurance is what the client has to pay after satisfying the co-payment and/or deductible for the plan. This can vary for different services.
Maximum out-of-pocket cost: Maximum out-of-pocket cost represents the total amount policyholders will have to pay for dental care throughout the year.
Network
Each insurer partners with various dentists throughout certain states and regions. Dentists perform services according to a rate schedule, which is a set fee agreed on by the provider and insurer. People usually pay less when the visit a dentist in an insurer's network. Customers switching insurers may want to double check if their dentist is in the new insurer's network. Conversely, if switching dentist, customers should check to see if the new dentist belongs to the patient's insurer's network.
In-network list: Before purchasing a plan, customers should look over the list of in-network dentists and make sure there is an in-network professional in their area.
Financial incentives: Under certain plans, patients save lots of money by going to in-network dentists. Other plans may even refuse to cover care from out-of-network dentists.
Flexibility: To satisfy customer needs, some dentists and plans are willing to make exceptions for patients when it comes to network coverage.
Limitations and exclusions
From gold crowns to failure to keep an appointment, dental insurance companies always write in a list of exclusions, and consumers are responsible for reading and understanding their insurer's list.
Cosmetic dentistry: Teeth whitening, bonding, enamel shaping and contouring, implants and orthodontics are some examples of cosmetic services that are typically not covered by plans.
Annual maximum benefit: The maximum benefit refers to the highest dollar amount the dental insurance firm will pay per family member per year. It is usually a part of PPO plans. This is a very important consideration as the cost of major oral surgery, once the maximum annual benefit exceeded, could fall mainly the patient's responsibility with such a plan.
Specialties: Basic dental plans typically exclude orthodontics, endodontics, periodontics and prosthodontics.
Discounted rates: Discounts passed along by in-network dentists may not be available in some states.
Standalone Dental: Depending on the state in which you live, some insurers will not let you buy dental coverage unless you are also covered by one of the insurer's medical plans.
Special circumstances: Dental insurance companies even exclude services that may be needed due to special circumstances, among which may include losses from armed conflict, self-inflicted injuries and infections.
Waiting periods: Some basic dental services may incur a six-month waiting period and some major services may incur a 12-month waiting period.
Package offerings
A great way to save money on dental insurance is to combine it with other types of health insurance. Customers can check bundle offers when they sign up for a plan.
Vision: Dental insurance and vision insurance can often be purchased together at a discount.
Accident: Many dental insurance companies offer an accident and dental insurance package, which helps cover injuries not covered by traditional health and dental insurance.
General health insurance: Many health insurance plans let consumers add dental insurance at a discount.
Types of dental insurance plans
Traditional plans
Also known as indemnity or fee-for-service plans, traditional dental insurance involves the patient paying a percentage of the total cost and the insurance company paying the rest. These plans usually have a co-payment, deductible and maximum out-of-pocket cost. You may have to pay for services up front, file your own claims and wait for the insurance carrier to reimburse you, but this type of plan offers the largest choice of dentists. Indemnity plans are usually pricier than other plans.
DPO/PPO plans
Dental Plan Organization/Preferred Provider Organization (PPO) plans utilize an in-network list of dentists to provide services to patients at a negotiated reduced rate, and patients pay a percentage of that reduced rate. Each plan usually requires first meeting a deductible. These plans come with an annual maximum benefit.
DHMO/Pre-paid plans
Dental Health Maintenance Organization (DHMO) plans also utilize an in-network list of dentists to offer services to patients at a negotiated discounted price. Generally, patients only see one dentist for oral health needs and can be referred for specialty care. With a DHMO plan, there may or may not be an annual maximum benefit limit and deductibles are not a part of the plan. Instead, fixed dollar amounts or copayments are paid for treatment. These plans can be very affordable for those looking for basic services; however, there may be limitations for major procedures. If you visit an out-of-network dentist, you may be responsible for the entire bill.
Supplemental
Supplemental dental coverage is a separate dental plan that covers procedures not covered by a basic dental plan.
Non-insured discount plans
Discount plans are not actually insurance. These plans simply offer a discount off the sticker cost for dental care, and there is little or no paperwork, annual limits or deductibles so long as patients visit a participating dentist. This option is best for those who do not require or want consistent oral health care.
Who should buy dental insurance?
Families
Large families typically use dental insurance the most. They may wish to opt for more comprehensive plans, particularly if children need orthodontics coverage or adults need specialty care.
Single adults
Single adults without major dental problems may find a PPO or DHMO plan financially attractive. Those in need of major procedures may prefer a traditional plan. Such a decision depends on personal budget and needs. Young adults with pristine teeth might consider a discount plan.
Businesses
Some companies may choose to include dental insurance as a benefit. It is a way to attract new employees and retain existing ones.
Institutions
Colleges, government agencies and other associations may provide dental insurance. The U.S. Department of Veterans Affairs, for instance, offers dental insurance at a discount for veterans and beneficiaries.
Senior Citizens
Medicare doesn't include important dental coverage – dentures, for instance – but supplemental insurance programs such as Medicare Advantage will cover dental procedures.
Affinity Groups
Dental insurers often provide premium discounts to members of an affinity group such as AARP, alumni or trade associations and labor unions.
Expert reviews about dental insurance companies and dental discount plans

Since 1999, DentalPlans.com has been helping people afford high-quality dental care and procedures by connecting with them online to compare dental plans that fit their needs. DentalPlans.com provides consumers with a discount of 10 to 60 percent on most dental care procedures, boasts 100,000 participating dentists nationwide and over 30 plans to search.
Read More

Delta Dental, a pure-play dental insurer, is one of the largest dental insurance providers in the country. The company dates back to the 1950s and is committed to expanding access to oral healthcare.
Read More

MetLife is one of the largest global providers of insurance products, employee benefit programs and annuities. Based in New York,  the company provides dental coverage to over 20 million people.
Read More

United Healthcare is one of the largest companies and healthcare insurance providers in the world. The insurance provider has a large range of dental insurance plans for its clients.
Read More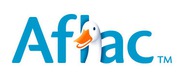 Well-known for its commercials, Aflac is one of the largest providers of supplemental insurance in the United States. The company's dental insurance products, available to employees enrolled in a group plan, are known for their unique features.
Read More

UniCare Dental believes the right dental care is key to overall health and specifically works to provide employers with quality insurance products at reasonable costs. UniCare's extensive network also ensures customers can find a nearby dentist.
Read More

Renaissance Dental is the "flagship product" of Renaissance Life & Health Ins. Co. of America with headquarters in Indianapolis. With offices in 10 states, Renaissance covers 13.1 million people and provides them with individualized and group plans for dental insurance.
Dentist finder: Make use of the online search tool, via the Renaissance Dental website, to locate a nearby dentist that is taking on new patients.
Online portal: Manage your benefits online through the MyRenBenefits portal.
Group vision: Save on group vision insurance when you are already enrolled in a group dental insurance plan.
Individualized pricing: Customize an insurance plan that works with your budget and specific needs.
MyRenManager: Insurance managers for co-workers and groups can use the online portal to update information and print ID tags.
Best for: Renaissance Dental is best for a range of dental insurees, from individuals and families to corporate insurance managers.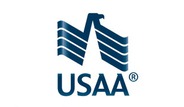 USAA Dental Insurance is part of the wider USAA Health Insurance umbrella. They provide dental insurance packages that vary between U.S. states and cities.
Read More

Careington is a marketer, service administrator and aggregator of discount dental, health and wellness  payment schedules to help underinsured and uninsured individuals with dental expenses.
Read More

Dental Works is a registered trade mark of Dental One Inc., a dental service management organization. It is not an insurance company. Dental Works aims to provide access to state-of-the-art treatment with affordable and flexible payments. The company began in the early 1990s and has nearly 160 locations across 13 states.
Read More
Compare Reviews for Top Dental Insurance Companies

Careington
Read 20 Reviews

Founded in 1979 and based in Texas, Careington provides dental discount plans for underinsured and uninsured individuals. Also, dental insurance plans are administered through its subsidiary, Careington Benefit Solutions.

DentalWorks
Read 35 Reviews

Since 1989, DentalWorks has built a large network of dentists across 13 states. The company's affiliated dentists are preferred providers for many major dental insurance plans, including Humana and Delta Dental.

Renaissance Dental
Read Expert Review

Headquartered in Indianapolis, Renaissance Dental has more than 50 years of experience in dental plan administration. It's part of the Renaissance Family of Companies, which provides coverage for more than 13 million people.
Disclaimer
Information in this guide is general in nature and is intended for informational purposes only; it is not legal, health, investment or tax advice. ConsumerAffairs.com makes no representation as to the accuracy of the information provided and assumes no liability for any damages or loss arising from its use.