Consumer Complaints and Reviews

Came home from work this evening and found several notices referencing dental visits going back to 2014 through May 2016 requesting payment of almost $1600 by 11/22/16. The notices are titled "submission error". Of course I will be following up but this is a nasty surprise. Delta Dental has refused to pay the dentist directly so I always have to process the check through my account as the checks are payable to me, then write a check to the dentist. Hopefully this is all this is... no further information provided. Terrible customer experience - a nice billing bombshell!

Delta Dental represents themselves as insurance & can be obtained through the Health Insurance Marketplace. A representative from Delta Dental explained to me that it is not insurance, but rather a "discount plan". This was in response to a complaint that they were not paying their claims. The response was that the dental provider, may give the discount at their discretion & is under no requirement to submit any patient info or claims to Delta Dental. When I attempted to cancel the plan, I was told that since I got it through Healthcare.gov, I could only cancel through them.
I made 5 separate attempts, in writing, mail, e-mail and telephone, to cancel with Delta. When they received the request to cancel from the Marketplace, I got a letter stating that they could not process the termination because the plan was not through the Marketplace! This part is pure speculation, but it sounds like they are not only defrauding consumers, but also the Federal Government.

If I could have chosen zero stars for this company, I would have. My husband and I signed up for dental coverage with Delta Dental. We paid about $75 a month ($864/yr) for both policies. In the year that we have had that coverage, DD paid $236 in benefits and we ended up paying over $1400.00 for things like check-ups, and fillings. Please, please, please think twice before you sign up for dental coverage through this company.

I came to Delta with School District insurance needing new dentures. At each appointment, my dentist had no recollection of who I was or what he had recommended in the previous visit. After beginning over and changing the plan, this wore me down (after over six months of driving over 50 miles to appts and paying a fortune in copays), I told him to just return my original dentures. He was able to do this only with the uppers leaving me with mismatched teeth that not only did not match but looked awful. When this became intolerable, I paid out of pocket for a new denture. This was the worst experience I ever had with any kind of health insurance. Do NOT use DELTA!!!

I started a policy with Delta Dental to cover my family's dental health. Very simple math. Most dental health is preventative (making sure you don't have problems) or restorative (fixing a previous fix, like redoing a filling). Delta costs me $250 a month for my family and cover 10% of the costs of preventative or restorative care. The level of coverage for the monthly cost is staggeringly poor. My Delta Dental charges for the year are more than my dental health bill even though I'm paying 90% of the costs of care direct to the dentist.
How do I know I can trust these reviews about Delta Dental Plans Association?
635,598 reviews on ConsumerAffairs are verified.
We require contact information to ensure our reviewers are real.
We use intelligent software that helps us maintain the integrity of reviews.
Our moderators read all reviews to verify quality and helpfulness.
For more information about reviews on ConsumerAffairs.com please visit our FAQ.

Unfortunately our school district chose this company for the employees. I had to have three teeth extracted in order to save my gums. I could have paid more for dental implants that would not be covered or a bridge that was supposed to be covered. Of course I have the bridge. My DDS turned in the claim and after not hearing from Delta Dental for a few months they called to see what was going on. Delta Dental denied receiving the claim. (Of course.) NOW Delta Dental is refusing to pay the claim!! I already paid out of pocket $3,000+. Now they are asking for more x-rays PRE procedure. Like I am supposed to reenact this? If a bridge is considered 'cosmetic' I don't know what planet these people live on. Really???!!

After my husband woke up with a severely abscessed tooth we decided it was an emergency. His face was very swollen along with his gums. Several phone calls to dentists in the area we live and we had no choice but to go to Western Dental. So after $344.00 on MY Credit Card, a pulled tooth, antibiotics and four hours of waiting for the doctor to figure out how to pull a tooth... we were finally done and headed home. This was only the start of a miserable experience with Western Dental and Delta Dental. Who knew that since our insurance could not be verified on a Saturday, we would end up paying out of pocket.
So after 9 days of talking with several rude girls that work at Western Dental... I finally spoke with Mable the office manager. She took 3 days to submit the claim over to Delta Dental.This is after waiting for 9 days and calling 3 times a day. For them to tell me they magically have not received the claim form that I sent 5 times to them via fax. ONLY FOR DELTA DENTAL TO PAY WESTERN DENTAL!! Two things wrong with that. My husband pays a lot of money every month to have insurance that can't be verified on Saturdays... And we paid out of pocket to a place who has yet to give me that check or even answer if they have it. Delta Dental said we get $40 back... $40!!? We pay you monthly and paid $344.00 for the tooth so explain how we get 40$ back!? After a not so good explanation I'm still sitting here wonder where my check is.
We will be cancelling this insurance as soon as we receive the forms any day now. You guys are a joke and taking people for their money. Makes you look pretty bad to be contracted with a company that can't verify you on the weekends but yet you pay them!!!??? Even after me showing the receipts for the visit. Anyone wanting to go with Delta Dental, DON'T. You're wasting your time and money. You will have to pay for your own services at the end of the day anyways. And Delta dental you treat customers wrong. BECAUSE I CAN BET WESTERN DENTAL WILL NOT PAY ME. WILL YOU CARE? NOPE.

I had a low cost dental policy that paid about 20% of my dental expenses. In order to get my dentist paid more and my own out of pocket less as well with the likelihood of crowns needed in the next year or 2, I contacted an health insurance broker in Cedar Rapids and got a new policy from Delta Dental that cost me twice as much. They assured me that crowns would be covered after a year. After a year... my dentist submitted a pre-auth and they turned it down because I hadn't had the policy for a year. I had had the policy for 14 months. Then the big bomb.
I needed 8 crowns at approximately $1000.00 a crown. The max Delta Dental would pay would have been $2000.00. Long story short they don't cover crowns due to tooth decay, attrition, wear, or nearly any other reason. This was after the dentist sent in 5 sets of X-rays of many teeth that had been broken and filled and rebuilt numerous times. So what is the point of dental insurance. Can anyone tell me of a real policy that actually covers real dental expenses. Sign me disillusioned and betrayed.

I have to have an extraction of teeth 1, 2, 3 and 15. I received a notice from the oral surgeon that Delta Dental will not cover it until 12/01/2016 at that time I can try again. Apparently there is a four month waiting period before any work can be performed. Delta Dental on the form lists that my Calendar/plan year maximum is
$10,000.00 with a deductible of $50.00. So far this year I have used $248.00 in dental benefits and leaves remaining benefits for 2016 in the amount of $9,752.00. As it stands right now I have to put down $1,475.40 for this surgery to be performed by the oral surgeon.
This is insurance company is worthless and only pays for cleaning teeth once per year. The way Delta Dental operates it is more like a discount coupon than actual insurance. I do not have anything in writing in the form of a contract or policy and there is no mention even on their website of any waiting period for extractions or emergency work. I would not have these teeth extracted unless it was absolutely necessary and such is the case as of now.

I have never experienced anything like this in my life. I had an extraction done and Delta Dental denied the claim with the reason that I was to old for the procedure... WHAT! That doesn't make any sense considering that I am 48 years old. They are currently automatically deducting the monthly premium from my account when I am not setup for automatic withdrawal. They are taking it without my authorization. I have tried calling about this only to be told that their systems are down, they cannot help me and that I should keep trying to call back to see if it's back up. No offer to call back when it's working. This insurance company is a joke and I advise EVERYONE to stay away. Wish I could give it -50 stars.

We turned 65 last summer therefore we lost our dental insurance provided by the company we retired from. We were so pleased that we could get Dental coverage through our insurance benefits provided by Tri-Care For Life. Our pleasure has been short lived. We had dental coverage for 35 years through our employer and during this time had different carriers. No complaints on any of them. Since paying for Delta (which I don't know why since they pay for nothing!!) we have had nothing but headaches. I am under a periodontist care and have to visit them 2X times per year and as per the periodontist - visit my regular dentist 2 times per year also.
Every plan we had via our employer paid for the periodontal visits plus the regular dentist cleaning. Not Delta. Also, Delta says on the EOB that the calendar year goes from January to Dec. 31. I went to the dentist last week and they will not pay for that cleaning since they paid for the first cleaning with this company in Sept. then another cleaning with the periodontist at the end of Dec. so they consider my start date in Sept. In other words, won't pay for another cleaning until September... Crazy. Don't know why something can't be done about this company. They pay for nothing!

I paid one year premium in full, in Jan 2016. My agent told me there was a one month wait, before benefits kicked in. Today is July 26, 2016. I had my x-ray and teeth cleaned. No anaesthetic, no special tools. I was in the chair for under 2 hours, including x-ray. Delta refused to pay the dentist - they added a one year waiting period. Between a greedy dentist and an insurance scam, I paid nearly $2000.00 out of my pocket today. Thanks Delta! I hope your teeth fall out!!!

I have had Delta Dental insurance for 20 years because I am a teacher and this is what our school mandates we use. I paid my own way through college, no help from parents. I had no dental care as a child. After teaching for 5 years to save up a down payment on a home, I was so excited to get braces to fix my teeth. I have been ashamed of my teeth from the time I was a teenager. I never smile because of how bad they are. When I went to use my insurance, I was told that it only covered orthodontic care for children under 18 years old.
I want to cry each time I look in the mirror. My self esteem has always been bad because of this. I teach 6th grade students, so they make comments, being the rude children they can be at that age. I have even had a few adult teachers say things to me. It seems like age discrimination. I pay the extra for the better insurance and for what? To not be able to use it because I'm too old? It is not like I ever had an opportunity as a child to get braces. I was lucky to have clothes to wear and food. This insurance sucks!!!

You'll spend more money by your second month of premiums than you'll ever get in coverage. They basically disallow every possible treatment except a first visit or annual checkup (with no treatment) which many dentists give away for free anyway to attract new patients.

If I could mark no stars I would. This insurance has been an absolute nightmare! Since day 1 I had issue with the billing. They cancelled my policy twice for no reason when they received payments. They missed sending me at least 3 invoices because of computer glitches (thank god my payments are automatic). No one in customer service ever seems to be able to help you. My account manager never gets back to me. They denied claims for no reason. Customer service hangs up on you. And now yesterday I was on hold for 1 1/12 hours with no answer and today for 1 hour and 47 minutes with no answer.
I asked to cancel my plan when I went through the eligibility phone number since nobody answered the billing line and my account rep does not respond and I was told they can't do it there nor can they transfer me or give me the number to the correct department. I finally had to call my health insurance and get an email address in order to cancel my plan, which was done today. Let's see how that turns out. Absolute WORST dental plan EVER!!!

I just noticed my Delta dental plan was cancelled. I had it on auto pay and signed up through the marketplace. I went on Medicare effective June 1 but this was handled separately. A claim was unpaid and I just realized they did not take the payment in June. Are they not supposed to tell me if they cancel??

This is my first review ever. I am completely dissatisfied with the service, or lack thereof, from Delta dental. I have been trying to get a claim for my daughter's ortho appliance paid for over 3 months. I had a different insurance when the appliance was placed. My company switched to Delta Dental in January of this year in which Delta should have taken over the claim and paid the dentist. It is now the end of June and still no payment has been made by Delta. The dentist's office has had to resubmit the same claim information multiple, multiple times and the claim keeps getting denied. Either no one at this company is smart enough to get this issue resolved or it's a tactic to delay payment (which is my guess).
I have read reviews about this type of situation and one person was denied because they delayed the claim process so long that they exceeded the time period for his claim. My advice is to stay on top of them and insist on speaking to a supervisor or someone who can resolve the issue. I have since filed a grievance with Delta and will be contacting the Better Business Bureau and other agencies to report this fraudulent practice of Delta Dental. If it were not for my company I would not choose Delta Dental! Find a better carrier!

We just moved to Florida a year ago, and shopped the market place for health insurance and dental insurance. We currently carry DeltaCare. We pay the monthly premiums to have insurance. The health insurance is expensive but worth every penny spent on it, but the dental for a lack of better words, sucks. We have had DeltaCare since the beginning of this year, 2016. In March we were in an emergency to get our 10-year old daughter to the dentist, because she had an abscess above a tooth. Come to find out our general practitioner dentist, which is assigned to us through DeltaCare, does not see children under the age of 14. They called their sister office, once again to find out they do not see children under 14 there either.
I had to make a decision on getting my daughter seen, therefore I scheduled an appointment with a provider and paid 100% out of my own pocket for our visit. I assumed this would be the case, but my daughter's health and safety come first! After all it was an emergency that needed to be taken care of. The people at that dental office were very caring and sympathetic to my needs. They specialize in children and unfortunately I did have to pay full price, they did give me a discount on the anesthesia.
After this situation I promptly got a hold of healthcare marketplace to find out whether or not I had a qualifying event on my hands. The fact that the dental offices within my network do not see children under the age of 14 should be considered a qualifying event to allow me to switch insurances. Unfortunately, it does not.
I then proceeded to call DeltaCare to explain to them the situation about my network's general practitioners and not seeing children, under 14! The person that I spoke to at DeltaCare proceeded to tell me that I am more than welcome to find another provider within my network. She explained to me how to pick out a specific 'pediatric' dentist that would accept my insurance. Not very helpful, expected me to do all the work, especially since I feel like they led me astray and they should fix it!
I followed their guidelines, printed off the list of providers, and proceeded to call every single provider on the list. The majority of them stated they were not 'in network', that Delta's computer systems were not up to date with the providers. Some of them stated they only see children OVER the age of 12?!?! Finally, about the 7th provider down the list I found a 1-800 number to a dental office that said they do see all children and our insurance is acceptable. I scheduled an appointment, waited for 2 months,which brings me to today.
I drove an hour to another town to get my daughter to the only dental office that sees children within my network, to find out at the time of the appointment that since she is over the age of 5 she is considered out of network. WHAT!!??!!?? And that I "called the 800 number and they don't know"...WHAT!?!?!? This whole situation is absolutely and completely upsetting. It makes no sense!
Why do insurance companies and the marketplace not have their computers current on the most up to date information??? This is only one of the many problems with insurance.The fees that any person pays out monthly to these companies that lack information and knowledge. Lack compassionate people who give a damn and are willing to help out when a customer calls. WHY??? My words of advise to anyone reading this, STAY AWAY FROM DELTA!

I've used Delta Dental for years and have had little to no problems. However, the DeltaCare policy, which my company switched to, is a nightmare to navigate. If you want a basic dental cleaning, you must visit your "primary" dentist which, DeltaCare has chosen for you. In my case, the dentist chosen for me was nearly an hour away. You are able to change your "primary" dentist, but that takes 1 month to take effect. Within that one month, you are not covered by anyone but the primary.
As for my child, who is less than 2-years old, he must have a referral (from the same "primary" an hour away). To get the referral, the primary must see the child, then say "Yes, he's too young" at which point you don't have a choice as to whom they refer you to. Once you get the referral, it's another month before he can see the referred dentist. It's my opinion that DeltaCare imposes this 1-month referral policy NOT due to some technical limitation, but to delay any coverage that they may be responsible for paying. In short, it's simpler, faster and cheaper to pay out of pocket for a dental cleaning than it is to use DeltaCare USA from Delta Dental.

In 2016 I've been to two Delta Care DD's who refuse to put in two $120 crowns. They both refuse to work on me because they're "buddies" who don't work on each other's patients. They will however let me spend $850 per crown if I agree to crowning 30 teeth ($25k). I finally confirmed Dentist #1 after visiting the University of Washington School of Dentistry who confirmed there are no $129 crowns available in dusty wide. So I played along with Dentist #1 who then claimed he would pull the top teeth and put my in dentures. The denture specialist he sent me to claims I only need 2 crowns... period, nor a candidate for dentures. Next, Dentist #1 gouged me for $1100 for something I've never paid out of pocket for and received a letter booting me from his business. I've already signed up for a 3rd Delta Care Dentist. There's a pattern here, FRAUD!

I filed a claim on 4/7/2016 and to this date 5/25, my claim has not been resolved... The department does not reach out to me in any form (email, phone, text, regular mail) to let me know that my claim is being held up. I go online to check status, and nothing is uploaded to the claims site. Every time that I call in, they answer very quickly. However, each person tells me a different thing. The only reason I have this insurance is because my company offers it. My company had Aetna in the past, and I liked it. If you are getting insurance on your own, try Aetna and you will be happier.

I have had Delta Dental insurance for many years. First with my employment insurance; then with the Affordable Care Act. I have had continuing trouble. For the last two years, every time I had a claim it was "denied" and when I telephoned, I was told, "Oh, just a mistake. Have the dentist re-submit." But the worst was my latest experience. I went on an extended trip overseas and when I got home, I found dental bills, as usual, where my claim was denied. I called Delta. I was told my policy had been canceled due to non-payment of premiums. I asked, "How can that be? I have automatic payment through my checking acct." I was told that they had stopped taking payment last December and they had no responsibility to tell me they had not taken my payment and none to alert me to the fact they were canceling my policy. They said the Affordable Care Act forced them to drop me as I didn't pay.
I called the Affordable Care Act Exchange and they said they have had no contact with Delta Dental and as far as they are concerned, my dental insurance is still in force. In calling back to Delta Dental, they just insisted it was my duty to examine my bank statement every month to make sure they really did take my payment and they did not accept obligation to let me know I was in arrears and they were canceling my policy. As I talked to different people each time, I assume that is the line they are taught. I would like possible clients for Delta Dental to be aware of the company practices.

My review is a warning for those thinking of applying for "coverage". Two months after visiting the dentist, filing the claim form, and reviewing the website, I see that Delta Dental notified my account as "Paid". My dentist examined their records and report no funds received at all. The only judgement I can make from proof and experience is that Delta Dental and their home office in Wisconsin is a fraudulent and should be shut down.

After one year my husband never used this plan, not that there was anything wrong with it - they just did not find the dentist he likes to go to but to cancel the insurance with them is a nightmare. All you get in the cancellation department is to leave a number and someone will call you back but you never get a callback.

So I am new to the plan this year. Prior to enrolling I checked for the closest provider, which is 15 miles away. Unhappy with the distance, but still wanting coverage, I accepted the plan through my employer. Yesterday I called the provider to set up a screening... Turns out you must be Native American to be seen there. My next closest option is over an hour away. Since this an employer offered plan I am stuck with it until 2017... Making an almost $1,000 to Delta Dental, with no coverage within an hour.

City of Ft. Worth, Texas dropped a very good plan that showed exactly what you should pay for nearly anything to do with your teeth. Delta paid what ever Monarch sent them. In my case it was a simple bridge, one just like I had before, which cost me $350.00. Monarch bill them $900.00 plus (my limit was $1000.00). I had to pay the same amount. Go figure. My opinion is that someone in the city got paid to change plans. That's my story and I'm sticking with it.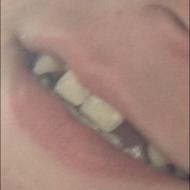 My son's dad works for a large global corporation. The company just changed to Delta Dental the first of this year (2016). In the meantime, our 14 year old just got his braces off last month after having them on for 2 years. He was born missing his adult upper incisors which means he has his 2 front teeth and no teeth on either side. The braces have served their purpose of providing adequate space for placing some sort of artificial teeth until his bones have matured for implants. The dentist sent in for pre-authorization of MD bridges and it was sent back denied because of his age. I understand there are guidelines which need to be followed, but there also has to be exceptions to those guidelines because not everyone develops at the same rate, nor is every situation textbook.
I called the ins. co and they suggested the dentist send in an appeal because the 2nd time it is submitted, it will then be reviewed by a "dental consultant". So we sent in the appeal explaining that his teeth are congenitally missing and needs them to be able to function properly. Again, it was denied because he is not 16. Now, I'm not sure why he would have to wait until he is 16 to be allowed to function properly, but I was very disheartened by this. So, I called Delta again and again was told to file a 2nd appeal within 60 days of the first one. The cost for the bridges is $5,000 and who really can afford that? I am not asking for anything fancy or upscale, just simply something that can be placed in the spaces so the $4,000 spent on braces is for nothing due to the spaces closing. Besides the fact he is 14 and has 2 years to wait before he is "of age" to be allowed to function normally.
I will be sending complaints into his dad's company headquarters and whoever else needs to see this in hopes that they will drop Delta as their Dental insurance. It's sad that I am reading all the bad reviews and seeing what this is doing to many people. Hoovers.com shows Delta of Virginia as having less than 200 employees and a revenue of $0.16M. What is this telling us?

After a year and paying monthly premiums I had my teeth cleaned, doctor screening, and a root canal - Delta paid 40.00 after months of negotiation by Dentist staff and myself. They didn't make any sense so I cancelled but the monthly debit still continued so I closed my bank account with an order to reject any Delta charge. What I can't understand is how veterans' affairs ever approve this company.

I had Delta Dental in 2013 in MN. I went for cleaning and root canal. The cost was 1400$ and they gave back 35$. They claimed I have to stay 1 full year to get any benefits. After a year passed I went for another root canal after checking with reps and they said they will pay. Another 1600$ and they gave back 35$. What a joke. I go without Dental Insurance these days!

Got coverage through market place, then cancelled after reading horrible reviews and looking into my plan in more detail. Received letter from Delta Dental stating they confirmed my cancellation and that I will be refunded because it was within the 10-day "free look" period. Fine. Then I get bill with a "balance forward" on it totaling $41.06... Called to verify my cancellation, was told to ignore bill notices until system catches up. Fine. Got up to one letter EVERY week for one month until they did the same thing for the next month. Now we are up to $61.59...
Called again and was told that the 1st person didn't really do anything, just basically assumed the problem would take care of itself since I cancelled. THIS time she says, they are sending an email to the billing department directly. Because of course the billing department and the customer service department have to be completely BLIND to what each is seeing on their screens right? Fine. Since they effectively said, "the problem is on their end", and I asked if I could get their email myself so that I would no longer need to call customer service for a problem they can't fix, they said it was only for internal purposes... Fine.
Got another bill. We are now up to $82.12 folks. Two months after signing up and cancelling. Absolute worst ** experience over a cancelled service I have ever had. Will update this after I call tomorrow. At this point I think they ought to pay ME for over 2+ hours of dealing with this and having to keep a folder record just for this issue. Yes if anyone sues them I want in.

Cyril TuohyInsurance Contributing Editor
Cyril Tuohy, has covered the insurance industry for more than 15 years. He is an expert at writing about personal and commercial property-casualty insurance and covers life, annuities and retirement as a staff writer for a top insurance trade magazine aimed at insurance agents and financial advisors. More about Cyril→

Delta Dental, a pure-play dental insurer, is one of the largest dental insurance providers in the country. The company dates back to the 1950s and is committed to expanding access to oral healthcare.
An extensive network: Delta Dental operates in all 50 states.
Plan variety: Nearly every type of dental insurance is offered by Delta Dental, along with unique plans tailored to unique customers. Discount plans are not offered.
Cost-control measures: Delta Dental has negotiated contracts with reputable dentists across the country.
Transparency: Customers can check claims history, estimate costs, review benefits and more on the website.
ACA-compliant: Delta Dental plans are available under the Affordable Care Act on the federal health care exchange.
Affinity: Administers the AARP Dental Insurance Plan.
Best for Delta Dental is good for families looking for cost-effective dental care and businesses looking to provide coverage for workers.
Delta Dental Company Profile
Company Name:

Delta Dental Plans Association

Website:

https://www.deltadental.com/