Find the Best Invisible Braces

Compare Top Invisible Braces Companies

Byte
Read 1,401 Reviews

Pricing starts at $1,895. Offers financing for $83/month over 25 months. Accepts dental insurance, FSA and HSA accounts. Averages three months for treatment. Includes free BrightByte whitening and lifetime guarantee.

Get Pricing
SmileDirectClub
Read 103 Reviews

Pricing starts at $1,895. Offers monthly payment options starting at $85/month for 24 months plus $250 down payment. See results within six months. Allows clients to get started at a SmileShop location or with an at-home kit.

Invisalign
Read 16 Reviews

Pricing starts at around $3,000. Offers financing starting at $50/month over 36 months. Doctors may also offer financing through CareCredit. Treatment duration is typically 12 to 18 months. Provides in-person consultations.

Candid

Invisible braces provider that works with licensed orthodontists. All-inclusive price of $2,400 but offers monthly payment plans. Offers remote monitoring and access to orthodontists during treatment.

Clear Correct
Read Author Review

Offers Flex and Unlimited payment options. Treatment lengths vary by case. Requires in-office consultation and evaluation to get started.

Easysmile
Read Author Review

Pricing starts at $1,890. Offers financing for $180/month for 12 months. Charges $110 for at-home evaluation kit. Average treatment takes five months. Post-treatment retainers cost $110 per set.

Smilelove
Read Author Review

Pricing starts at $1,895 with simple financing options. Average aligner treatment time is six to eight months. Allows customers to make dental molds at home and preview a custom digital treatment plan.

SnapCorrect
Read Author Review

Pricing starts at $1,749 with easy financing available. Typical treatment duration is nine to 10 months. Includes free whitening products. Offers a no-risk guarantee.

SureSmile
Read Author Review

Pricing and treatment durations vary by plan. Develops clear aligners with advanced orthodontic capabilities to achieve the desired results.

What are invisible braces?
Invisible braces are a series of clear retainers that straighten and align your smile over time. Sometimes called clear aligners or dental aligners, invisible braces are an excellent option for those with:
Crooked teeth
Gapped teeth
Crowding
Overlapping
Overbite
Underbite
Clear-alignment treatments aren't easily noticed by others because they are made of clear plastic (e.g., clear polypropylene) or acrylic material instead of metal wires. Some people consider ceramic braces, which are wired to the teeth like traditional metal braces, to be invisible braces, but ceramic braces are quite visible and require extensive in-office orthodontic care. Truly invisible braces don't require hardwiring attached to the teeth.
How do clear aligners work?
Clear aligners work by using a series of clear plastic retainer sets, sometimes called trays. The trays are tight-fitting retainer sets that put low-pressure force on teeth to gradually shift them into place over time.
The first clear aligner tray fits easily because the plastic has been vacuum-formed or thermoformed over a model of your teeth. Each new retainer set presses your teeth into slightly straighter positions than the one before it.
Invisible braces companies use advanced imaging technology to create a unique treatment plan for every customer's smile. Some people experience a minimal amount of discomfort each time they put in a new set of aligners, which is required every couple of weeks.
It's essential to keep clear aligners on your teeth at least 20 to 22 hours per day for them to work best. You can take them out to eat, brush and floss, but that's about it. It's fine to drink water with the aligner in, but avoid soda, coffee, tea and other dark liquids that might stain the retainer. Hard candy, crunchy breads and gum should also be avoided to prevent plaque buildup.
Some clear-aligner wearers experience unintentional weight loss due to the hassle of removing the retainer for snacks, which many people refer to as the "Invisalign diet."
Clear aligners vs. braces
Much like traditional metal braces, clear aligners correct crooked teeth and misaligned bites. Busy professionals and young adults with mild to moderate dental misalignments typically prefer clear aligners or invisible braces. They are cheaper, easier and more discreet than traditional metal braces.
Instead of wires and brackets like traditional or lingual braces, invisible braces use clear retainers. Traditional braces require more frequent office visits for regular tightenings and checkups, whereas most clear aligner companies mail you all your required trays at one time. Braces must often be worn for years, while dental aligner treatment typically takes months. Clear aligners are also more hygienic and allow you to eat all types of food throughout treatment.
Invisible braces are not always the best fit for extensive teeth straightening or severe alignment issues, however. Clear aligners are great for making small adjustments, and traditional metal or ceramic braces are usually required to complete severe corrections.
| | Clear aligners | Traditional braces |
| --- | --- | --- |
| Average cost | $2,000 - $3,000 | $5,000 - $6,000 |
| Treatment duration | 3 - 18 months | 16 - 24 months |
| Hardwire installation | | |
| Mild to moderate corrections | | |
| Severe corrections | | |
| Discreet and removable | | |
| | Average cost | Treatment duration | Hardwire installation | Mild to moderate corrections | Severe corrections | Discreet and removable |
| --- | --- | --- | --- | --- | --- | --- |
| Clear aligners | $2,000 - $3,000 | 3 - 18 months | | | | |
| Traditional braces | $5,000 - $6,000 | 16 - 24 months | | | | |
How to straighten teeth at home
Straightening teeth at home with invisible braces is simple. After your initial consultation, an orthodontic specialist creates a treatment plan and fits you for retainers. Depending on your plan, the treatment duration can be as short as a few months or more than a year. After your teeth are straight, there are a few post-care boxes to check. The typical steps in the process are:
Consultation: The first step to straightening teeth at home is to determine if you're a candidate for invisible braces. Many invisible braces companies start the process with an online questionnaire that asks about the severity of crowding, spacing and bite issues, whether you've had previous dental work and what kind of insurance you have.
Fitting: Some companies require an office visit and X-rays to create dental impressions, but many of the best invisible braces companies provide at-home impression kits so you can do this at home and mail it to the business.
Evaluation: Dental impressions are usually scanned and 3D-printed. An orthodontist then evaluates the impression of your mouth and creates a treatment plan for you to review. If you like what you see, a series of clear aligners (called trays) are mailed to you in a few weeks.
Treatment: You wear each clear aligner for approximately two weeks before moving on to the next tray in the series. Clear aligners must be worn around 22 hours each day, so you need to keep the tray in your mouth as much as possible. Most invisible braces treatments take between 12 and 18 months, but you could start seeing improvements within a month. You can clean the aligners with a little water and soap or peroxide.
Post care: Once your alignment treatment is complete, the company sends you a post-care retainer to ensure your teeth don't shift back to how they were before. Removable retainers are available to wear while you sleep at night, or you might opt for a permanent retainer, which is a small strip of metal fastened to the back surface of your teeth.
How much do invisible braces cost?
Invisible braces typically cost between $2,000 and $8,500. Depending on your treatment plan and your insurance provider, invisible aligners may be covered in part or in full by dental insurance. Most HSA and FSA plans can be used to cover the cost of invisible braces as well. Additionally, all the best dental alignment companies offer financing options to help you reduce the upfront costs.
Your invisible braces' cost ultimately depends upon the severity of your case. Some invisible braces companies let you mail in your dental impressions without seeing a doctor, dentist or orthodontist. If your situation requires in-office fittings and approval, you should expect to pay a higher invisible braces price.
Overall, clear aligners are usually more affordable than traditional braces. The cost of traditional braces can be anywhere from $3,000 to $10,000. The cheapest invisible braces start around $1,800 and have financing options available.
Clear aligner questions
What do retainers do?

Retainers are used to make and maintain orthodontic corrections. Clear alignment treatments use retainers to slowly straighten and align teeth through gradual force over time. A retainer for teeth straightening is designed to be slightly smaller than your teeth placement in order to slowly and safely promote closing any gaps. Because of this, customers receive multiple clear aligners that are meant to be switched out over time to continue to push their teeth together once they reach their desired position in one retainer.

Can you straighten your teeth without braces?

Yes, you can straighten your teeth without traditional braces. You can fix crooked and gapped teeth at home by using clear retainers that gradually realign your smile. Clear aligners use custom-made molds and gentle force to shape your teeth into a smile you prefer. These aligners are typically fitted and created by dentists or orthodontists, so the same level of care and support is provided with this smile solution as with traditional braces.

What type of braces works the fastest?

Invisible braces generally work faster than traditional wire braces. Clear retainers can solve a host of dental issues, including overcrowding, overbites, underbites and gaps between teeth, in as little as three months. The average treatment time for clear retainers is between nine and 18 months, though more severe issues might require a longer treatment plan.

Traditional braces are specifically designed to target problem issues in the most effective ways, meaning they may be faster than clear teeth aligners for correcting severe problems. But for the most part, invisible braces offer faster solutions — sometimes in half the time — at a more affordable price.

Can you get teeth aligners over the counter?

Yes, you can buy teeth aligners over the counter. Some companies sell cheap teeth-straightening aligners that are not custom-designed to fit each customer's smile. Other companies sell dental impression kits that customers complete and return for custom-made trays. Getting a retainer for teeth straightening doesn't require an in-person office visit or consultation with a dentist or orthodontist, although some clear aligners are sold directly by orthodontists.

Do invisible braces hurt?

Truthfully, yes, invisible braces can be uncomfortable. However, invisible braces hurt less than traditional metal and wire braces. Many customers say it's not exactly pain that they feel with invisible braces — it's more like discomfort or pressure.

With invisible teeth aligners, the most common pain points are where the trays brush up against your gums for a few days after switching to a new retainer. As your teeth and gums get used to the retainer, the pain fades and may even become nonexistent until a new tray is required.

What are the benefits of clear aligners?

The most important benefit of clear aligners is the orthodontic correction of mild to moderate dental issues, including crooked teeth, crowded teeth, gapped teeth, overjets, overbite and underbite. Clear aligners are less expensive than popular alternatives like metal braces, ceramic braces, lingual braces and veneers. They are also more comfortable and discreet.

Because they can be removed, there isn't the unsightly issue of getting food stuck in clear aligners. They can also be removed for special occasions like pictures. Invisible braces require fewer or no visits to the dentist office and can fix dental issues in half the time as traditional braces.

On the other hand, invisible braces aren't ideal for correcting severe alignment issues like crossbites and malocclusions. People must be diligent for clear retainers to work, and wearers must clean them each day to prevent dental problems like gum disease.
Thank you, you have successfully subscribed to our newsletter!
Unsubscribe at any time.
Clear aligners reviews

Byte uses proprietary Smile Science to move customers' teeth in a way that aligns with facial features and symmetry. Customers also get free BrightByte teeth whitening.
Invisible braces cost: Make a one-time payment of $1,895 or opt into $83 monthly payments for 25 months.
Treatment duration: Clear aligner treatments typically last about three months.
Aligner specifications: The HyperByte treatment option offers the fastest treatment times on the market by using high-frequency vibration technology.
Fitting options: The company uses at-home dental impressions to create custom plans. Its mail-in impression kit comes with a no-risk guarantee, and an orthodontist uses it to evaluate your smile and creates a customized treatment plan.
Byte For Life Guarantee: Byte promises to keep your smile on track for years to come at no additional cost.
Read 1401 Reviews

Candid employs orthodontists who are experts on clear aligner treatments and trained in remote care. Treatments come with personalized care and 24/7 customer service to answer any questions.
View Profile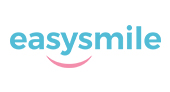 Easysmile offers professional care paired with at-home alignment treatments. The company provides highly accurate treatments and transparent, step-by-step results before purchase.
Invisible braces cost: Make a one-time payment of $1,890 or opt into recurring payments of $88 per month for 12 months.
Treatment duration: Average treatments take about five months.
Aligner specifications: The company designs multiple clear teeth aligners using technology like 3D printers and laser scanners. Its U.S.-made invisible aligners are sourced from the same place traditional orthodontists receive them but come without the five-to-10-times markup.
Fitting options: An at-home evaluation kit costs $110 and includes everything you need to create an accurate impression of your teeth.

Invisalign uses advanced technologies to correct gaps and crowding. Its alignment retainers are comfortable throughout the treatment duration.
Read 16 Reviews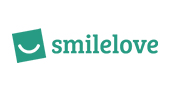 Smilelove offers completely clear teeth aligners that are trimmed to follow the gum line. Its board-certified orthodontists review mold impressions to build a custom treatment plan and preview.
Invisible braces cost: The company charges a one-time cost of $1,495, and financing with guaranteed approval and 0% financing is available with a $250 down payment.
Treatment duration: The average clear aligner treatment time is six to eight months.
Aligner specifications: SmileLove uses ClearComfort technology. Its clear teeth aligners are made from Essix plastic to be more durable and long-lasting than those made of other materials.
Fitting options: The company sends an at-home impression kit in the mail.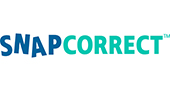 SnapCorrect prioritizes effectiveness and efficiency. Its team provides one of the clearest aligners available on the market, plus free dental foam and gel home whitening kit.
Invisible braces cost: Pay a one-time cost or $1,749 or opt into $80 monthly payments over two years. Financing has a 10% APR.
Treatment duration: Most customers see results in three to 18 months.
Aligner specifications: The company designs multiple invisible aligners to straighten teeth over time. SnapCorrect does not use 3D printers, which allows its aligners to fit more snugly and comfortably to the teeth.
Fitting options: The SnapCorrect impression kit comes with everything you need to get started.
No-risk guarantee: Customers can try SnapCorrect for free with its no-risk guarantee.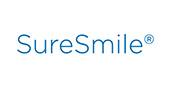 SureSmile offers customized treatment plans created using advanced orthodontic technologies. Using the help and expertise of SureSmile doctors, the company provides customized solutions tailored to your specific smile and desired results.
Invisible braces cost: Costs vary by treatment plan.
Treatment duration: The length of treatment plans vary by customer.
Aligner specifications: SureSmile's aligners are made from high-grade materials and designed with advanced software and anatomically correct movements. Each customer receives multiple invisible aligners to gradually correct their teeth over time.
Fitting options: Customers must meet with a SureSmile doctor for evaluation and impressions.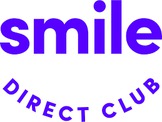 Smile Direct Club offers clear daytime aligners and clear nighttime aligners. Each customer is assigned a licensed orthodontist or dentist to track their progress every 90 days.
Read 103 Reviews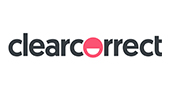 ClearCorrect aligners reposition and correct teeth using continuous gentle force. ClearCorrect was founded by doctors who emphasize safety, reliability and effectiveness.
Invisible braces cost: The price of ClearCorrect's invisible teeth aligners vary by customer and treatment plan.
Treatment duration: Treatment durations vary by customer and treatment plan.
Aligner specifications: ClearCorrect aligners are made using crack- and stain-resistant polyurethane. The company designs a series of invisible aligners to straighten its customers' teeth discreetly over time.
Fitting options: Customers must visit a doctor to take photos and evaluate dental records.
Customer support: Support specialists are always available by phone, email or chat to make sure things are going straight.
You're signed up
We'll start sending you the news you need delivered straight to you. We value your privacy. Unsubscribe easily.