Find the Best Walk-in Tubs in San Antonio, TX

Top 11 San Antonio Walk-in Bathtub Companies

Accredited Partner

Safe Step Walk-in Tubs
Read 1,870 Reviews

$1500 off your purchase of a new Walk-in Tub *

*Partner terms and conditions apply.

Manufactures walk-in tubs, walk-in showers and hybrid tubs. Prices start at around $9,000. Each purchase includes installation and a lifetime warranty on tub, parts and labor. Offers hydrotherapy, aromatherapy and chromotherapy.

Get Started

Accredited Partner

American Standard Walk-in Baths
Read 1,221 Reviews

NO INTEREST & NO PAYMENTS FOR 12 MONTHS*

*Partner terms and conditions apply.

Offers a variety of walk-in tubs with quick drain, whirlpool massage and air jet features. Pricing starts between $3,200 and $7,900 and includes professional installation. Provides a 10- to 15-year warranty on the bathtub.

Get Started

Accredited Partner

Kohler Walk-In Bath
Read 410 Reviews

$1,000 OFF Your KOHLER® Walk-In Bath*

*Partner terms and conditions apply.

Offers walk-in tubs with low-threshold step entrances and wide doors. Options include massage jets and heated surfaces for comfort. Prices start at around $4,000 to $9,000. Limited lifetime warranty on all purchases.

Get Started

Call Now Toll Free

(800) 997-3146

Accredited Partner

Independent Home
Read 1,069 Reviews

Manufactures compact and luxury tubs. Prices start at around $10,000. Each new customer receives a $1,500 installation coupon to help cover the cost of labor. Tubs include a full-coverage lifetime warranty.

Get Started

Accredited Partner

BOCA Walk-in Tubs
Read 166 Reviews

Offers custom-made walk-in tubs. Standard features include fast fill, bacteria-resistant finishes and leak-proof designs. Pricing starts around $4,000. Includes a limited lifetime warranty on all products.

Get Started
Bath Expo San Antonio
Read Author Review

Offers $750 off all tubs and payments as low as $70 per month. Provides free quotes and limited lifetime warranties. Exclusive area Jacuzzi dealer. Sells baths compatible with Epsom salts.

Genie Bath Systems
Read Author Review

Provides free estimates, free design consultations and lifetime warranties. Offers on-site financing options. Gives a 20% discount to veterans and active-duty military personnel.

Legacy Bath & Kitchen
Read Author Review

Offers free in-home consultations. Operates three locations around San Antonio. Performs full-service kitchen and bathroom renovations. Has handled more than 8,000 jobs.

Safe Showers San Antonio
Read Author Review

Provides free consultations, $750 off installation and discounts for military members and senior citizens. Offers on-site financing. Installs bathtubs in as little as two days.

Statewide Remodeling
Read Author Review

Specializes in Kohler bathtubs. Offers monthly discounts and specials on its website. Provides free quotes and on-site financing options. Includes a warranty and money-back guarantee.

Texas Bathtub Refinishers
Read Author Review

Offers free estimates and a written guarantee. Specializes in accessible bathtub solutions and refinishing. Performs ADA-compliant work. VA-recommended vendor. Disposes of customers' old tubs.

There are approximately 175,000 senior citizens in the San Antonio area, and 11.6% of the local population is age 65 or older.
A National Institute of Health study showed that San Antonio Emergency Medical Services responded to 13,163 fall-related incidents involving people older than 65 over a four-year period. Around 25% of area seniors live alone, and many residents in neighborhoods like The Dominion, Five Points and Alamo Heights are retirees.
Walk-in tubs help users stay safe and maintain their independence. With a walk-in tub, users can age in place and reduce their risk of injuries from falling. These bathtubs also offer benefits like hydrotherapy, heated seats and massage jets.
Walk-in bathtub prices in San Antonio
Prices for walk-in bathtubs vary in San Antonio, depending on what type of tub you choose and how many optional features you get.
Soaker tubs generally include a leak-proof door, seat, a low-entry step, grab bars and textured floors. They cost between $2,000 and $5,000.
Hydrotherapy tubs include water jets that circulate the water to provide a therapeutic massage. They cost between $3,500 and $7,000.
Combination tubs include air and water jets and cost $5,000 to $10,000.
Every company on our list includes installation as part of your purchase price, but you might have to pay a plumber to install your bathtub if you choose a different retailer.
Many of the companies on our list offer monthly specials and discounts, so do your research and ask a sales associate what deals they have.
Walk-in tubs may seem expensive, but they're a one-time investment. Paying for assisted living in San Antonio at facilities like Heritage Creek, Brookdale and Independence Hill can cost more than $47,000 a year for a one-bedroom apartment.
Walk-in tub permits in San Antonio
Walk-in tub installation requires a plumbing permit, which costs $50. The city of San Antonio requires all licensed contractors to register with Development Services before receiving any permits, and only state-licensed contractors can get permits from the city.
If your home is in a Historic District, Neighborhood Conservation District or flood zone, there are additional steps you need to complete — make sure to speak with the city government and ask the company providing your walk-in tub if it has experience working in these areas.
If you hire your own plumber or contractor instead of using the supplier's installation options, confirm the person you're hiring is licensed with the state. You also want to check the company's insurance.
San Antonio walk-in tub FAQ
What is the cost of walk-in tub installation in San Antonio?

Typically, installation is included in the price of a walk-in bathtub in San Antonio. However, basic installation costs between $700 and $1,200 on its own, which does not include any remodeling or additional plumbing work.

Will Medicare pay for a walk-in tub?

Medicare does not cover walk-in bathtubs. However, some assistance may be available through Medicaid, the Department of Veterans Affairs or your insurance if your doctor deems the tub medically necessary. Always check with your insurance before making a purchase. If you can't afford the tub upfront, most walk-in bathtub retailers offer financing.

Where can I buy replacement parts for my walk-in tub in San Antonio?

If your walk-in bathtub is under warranty, contact the manufacturer directly for any parts or service. If not, find a local plumbing supply store.
Thank you, you have successfully subscribed to our newsletter!
San Antonio walk-in tub company information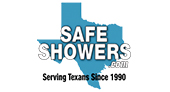 Safe Showers offers simple walk-in bathtubs that feature a low step-in, grab bars, a slip-resistant floor, hydrotherapy jets and a hand-held shower wand for convenience. The company has a master plumber on staff who is involved with every installation. It also has experience working with San Antonio's veteran population and the VA. The company partners with GreenSky and a local credit union to provide financing options.
Address: 4219 GateCrest, San Antonio, TX 78217
Phone: (210) 655-1111
Hours: Call for hours
Website: safeshowers.com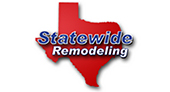 Statewide Remodeling exclusively offers Kohler walk-in bathtubs. These tubs feature a low step-in that's lower than other walk-in tubs on the market and options for extra-wide doors, jet therapy, bubble therapy and heated surfaces to ease aches and pains. One of the company's certified specialists visits each customer's home to help design a bathroom that accommodates their new tub. Statewide Remodeling offers a written, money-back satisfaction guarantee.
Address: 1111 Arion Parkway, Ste. 120, San Antonio, TX 78216
Phone: (210) 920-7188
Hours: Call for hours
Website: statewideremodeling.com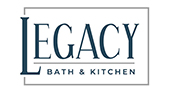 Legacy Bath & Kitchen designs, manufactures and installs walk-in tubs. It customizes these bathtubs with features like bubble jets, hydrotherapy jets, handrails, showerheads and seating. Legacy works with customers to create a walk-in tub that fits their bathroom and accessibility needs.
Address: 15719 US-281 N., San Antonio, TX 78232
Phone: (210) 361-3587
Hours: M - F: 9am - 6pm; Sat: 9am - 2pm
Website: legacybathandkitchen.com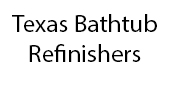 Texas Bathtub Refinishers specializes in helping people with disabilities or limited mobility. It is a VA-approved vendor that installs ADA-compliant products. The company works with and repairs more than a dozen different walk-in tub brands. Texas Bathtub Refinishers performs full-service installations that include tearing out and disposing of your old tub. All of the company's walk-in tubs come with faucets, fixtures and a hand-held shower wand with wall mount.
Address: 1327 Basse Road, San Antonio, TX 78212
Phone: (210) 804-1189
Hours: Call for hours
Website: bathtubrefinishing.com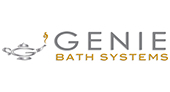 Genie Bath Systems designs and installs walk-in tubs. Its tubs feature doors on either side, a hand-held showerhead, air and water massage jets, an ADA-compliant seat and nonslip floors. These bathtubs have no grout and are nonporous, which makes them easy to clean. The company offers financing and discounts, including one for military members and veterans. It installs tubs in as little as one day and offers lifetime warranties.
Address: 2463 Freedom Drive, San Antonio, TX 78217
Phone: (210) 504-2950
Hours: M - F: 8:30am - 6pm
Website: geniebathsystems.com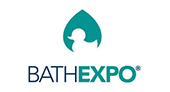 Bath Expo is the only dealer in San Antonio that offers Jacuzzi brand walk-in tubs. These tubs feature ADA-compliant heated seats, 100% leak-proof doors, fast fill, low step-ins, hydromassage jets and slip-resistant flooring. The company has financing options available. Its certified, on-site installers complete installations in as little as one day.
Address: 4332 Tejasco Drive, San Antonio, TX 78218
Phone: (210) 224-2284
Hours: M - F: 8am - 4pm
Website: bathexpotx.com
You're signed up
We'll start sending you the news you need delivered straight to you. We value your privacy. Unsubscribe easily.