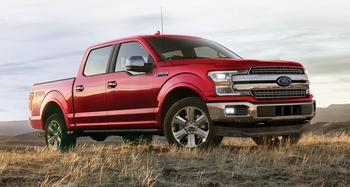 The vehicle could experience electrical arcing while being started
Ford Motor Company is recalling 431 model year 2020 F-150 pickup trucks.
The vehicles may have been built with an improper attachment nut used to fasten the positive battery cable (B+) to the starter motor. An improper attachment nut may not provide a secure connection to the starter or the required conductive properties.
This could increase the potential for incremental heat generation during a vehicle start cycle, and electrical arcing, which could lead to a fire.
There ...