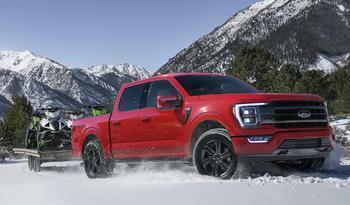 The front seat belt webbing may be routed incorrectly
Ford Motor Company is recalling 16,430 model year 2021 F-150 Super Cab trucks.
The front seat belt webbing may be incorrectly routed.
A misrouted seat belt may not restrain an occupant adequately in a crash, increasing the risk of injury.
Owners are advised to perform a preliminary self-inspection of the front seat belts.
If the passenger-side seat belt fails inspection, owners should not use the passenger seat until the repair is performed.
If the driver-side seat belt fail...