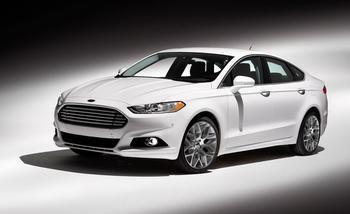 The brake pedal bumper may corrode and separate from the pedal
Ford Motor Company is recalling 199,085 model year 2014-2015 Fusions, Lincoln MKZs, and model year 2015 Mustangs originally sold or ever registered in Texas, Louisiana, Mississippi, Alabama, Florida, Georgia, South Carolina, North Carolina, Virginia, and Hawaii.
Exposure to certain environmental conditions, such as high temperatures, high humidity, and salt air can cause the brake pedal bumper to corrode and separate from the brake pedal.
A separated brake pedal bumper ca...