Seat belt assemblies may not adequately restrain the occupant in a crash
08/15/2019
|
ConsumerAffairs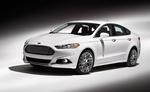 Ford Motor Company is recalling 108,000 model year 2015 Ford Fusions and Lincoln MKZs.
Increased temperatures generated during deployment of the driver or front-passenger seat belt anchor pretensioner could degrade the tensile strength of the cable below the level needed to restrain an occupant.
Seat belt assemblies that do not adequately restrain the occupant in a crash can increase the risk of injury.
Ford says it is aware of one report of injury.
Ford will notify owners,...
More
The federally required manual park release cover may be missing
08/08/2019
|
ConsumerAffairs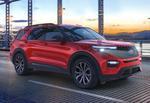 Ford Motor Company is recalling about 14,000 model year 2020 Ford Explorers and Lincoln Aviators.
Federal law requires the manual park release cover be in place and only removable with a tool.
If the cover is not installed, the manual park release lever may be inadvertently activated, which could result in unintended vehicle movement if the electronic park brake is not applied, increasing the risk of crash
In addition, the instrument cluster may be in factory mode, which d...
More
Sort By