Find the Best Credit Repair in Tulsa, OK

Top 8 Tulsa Credit Repair Companies

Accredited Partner

Credit Saint
Read 104 Reviews

Charges initial work fee from $99 to $195. Monthly fees range from $79.99 to $119.99. Provides a 90-day money-back guarantee. Refunds limited to payments made for 90 days of service only. Available nationwide.

Get Started

Call Now Toll Free

(478) 845-6310

CreditRepair.com
Read 33 Reviews

Charges one-time $14.99 fee to pull credit reports. Monthly fee is $99.95. Average credit score improvement results within six months. No money-back guarantee. Cancel account anytime. Available nationwide.

Learn More

Accredited Partner

The Credit Pros
Read 37 Reviews

Setup fees range from $19 to $149. Monthly fees from $19 to $119. No money-back guarantee. Cancel credit repair services any time. Available nationwide.

Credit Score Consultants
Read Author Review

Provides free credit report analysis. Charges a one-time fee for a year-long contract. Specializes in helping clients improve credit enough to qualify for mortgages or low-interest loans.

Expert Credit Repair
Read Author Review

Provides free credit repair consultation with local FICO-certified credit experts. Prices quoted after consultation. Most clients see credit scores increase within six months.

KeKe's Credit Solutions
Read Author Review

Provides credit repair services, credit counseling and educational resources. Specializes in removing repossessions, judgments, liens, late payments and evictions.

Paramount Law
Read Author Review

Provides custom quotes with no obligation. Specializes in credit prelitigation. Works directly with creditors to resolve negative credit report items.

Scott & Swimmer Financial Group
Read Author Review

Offers credit repair services, including private assessments, contacting creditors on your behalf and credit reporting documentation. Provides money lending services to those who qualify.

What to know about credit repair services in Tulsa
Credit repair services are useful for Tulsans who want to fix their credit scores in a relatively short time. These companies dispute identity errors, incorrect account statuses, data entry mistakes and balance errors directly with the credit reporting bureaus on their customers' behalf. Removing these negative entries can increase their clients' credit ratings.
Before you sign a contract with a credit repair service in Tulsa, do your homework and thoroughly research the company's history and reviews. Remember that credit repair companies can only remove inaccurate information from your credit history — if you have missed several payments or let accounts go into collections, a credit repair service cannot fix that. Any agency that promises to do so is likely trying to scam you.
Credit repair regulations in Tulsa, OK
Credit repair companies in Tulsa are subject to both state and federal regulations. All credit repair companies must provide clients with a copy of their contract. When you read the agreement, make sure it contains the following information:
Details of the services that you're paying for
The amount of money you're being charged
The date of the contract and the date by which the services are going to be performed
A specific time frame within which you can cancel the contract
In Oklahoma, credit services organizations may not charge or receive payment before completing services unless the company has obtained a surety bond of $10,000. Regulations also prohibit Oklahoma credit repair businesses from making false representations when offering services. Furthermore, credit repair businesses aren't allowed to advise a client to make any untrue or misleading statement to a credit reporting agency.
Tulsa credit repair FAQ
Is credit repair legal in Oklahoma?

Yes, credit repair is legal in Oklahoma. Credit repair companies in Oklahoma are subject to both federal and state regulations.

How much does credit repair cost in Tulsa?

Credit repair services in Tulsa usually charge a setup fee between $40 and $100. Some credit repair companies charge a monthly service fee between $50 and $100, while others charge a flat rate per item removed from your credit report.

Can I repair my own credit?

You can repair your credit score without help, but it takes time and effort. It also requires some patience and a fair amount of research. Hiring a credit repair company lets you leverage its employees' expertise to obtain favorable results.

How can you tell if a credit repair company is a scam in Tulsa?

Credit card companies that seem too good to be true are usually fraudulent. Don't fall for promises to remove negative information that is accurate from your credit history. Stay away from companies that make unrealistic promises such as guaranteed point improvements or a "new identity." Scammers also often pressure potential clients into paying high upfront fees without a contract.
Thank you, you have successfully subscribed to our newsletter!
Tulsa credit repair company information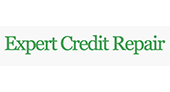 Expert Credit Repair specializes in helping people with credit scores between 330 and 500. Clients get 24/7 account access to view activity, message staff members and track disputed items on their credit report. The company also provides educational resources for better credit management.
Location: Tulsa metro area
Address: 20 E. Archer St., Tulsa, OK 74103
Phone: (918) 205-1954
Hours: M - F: 9am - 5pm
Website: tulsacreditrepair.org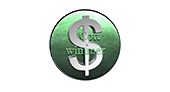 Scott and Swimmer Financial Group's services include credit assessment and sending documentation to credit reporting bureaus. The company contacts all major credit bureaus on their clients' behalf.
Service areas: Tulsa metro area
Address: 517 S. 40th W. Ave., Tulsa, OK 74127-8217
Phone: (918) 999-0087
Hours: By appointment
Website: scottandswimmerfinancialgroups.com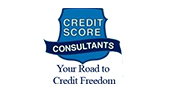 Credit Score Consultants specializes in helping people restore their credit. The company provides one-year contracts with flat-rate pricing to remove negative entries from clients' credit reports.
Service areas: Tulsa metro area
Address: 9914 E. 100th St., Tulsa, Oklahoma 74133
Phone: (844) 336-6106
Hours: M - F: 8am - 6pm
Website: cscrestoration.com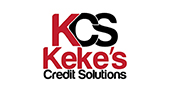 KeKe's Credit Solutions helps eliminate credit report entries related to bankruptcy, student loans, repossessions, judgments, foreclosures, liens, late payments, medical bills, evictions and other events that negatively affect your credit score.
Service areas: Tulsa
Address: 7468 E. 47th St., Bldg. 84-02, Tulsa, OK 74145
Phone: (918) 361-5117
Hours: M - F: 9am - 5pm
Website: kekescreditsolutions.com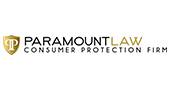 Paramount Law doesn't send letters to credit bureaus — the company contacts creditors' representatives directly to resolve negative marks on clients' credit reports. Counselors also advise on debt settlement and payment options. Pricing is based on individual credit reports and services requested.
Service areas: Oklahoma
Address: 4835 S. Peoria Ave., Tulsa, OK 74105
Phone: (918) 200-9272
Hours: M - F: 9am - 5pm
Website: paramountlaw.net
You're signed up
We'll start sending you the news you need delivered straight to you. We value your privacy. Unsubscribe easily.