Best Credit Repair in Cincinnati, OH
Many people in Cincinnati hire a credit repair company to raise their credit scores. To help, we have created this list of best credit repair companies in Cincinnati. Remember: When comparing companies, consider if there's a free consultation, how much they charge for services and if they offer a money-back guarantee.
Why trust ConsumerAffairs?
Our recommendations are based on what reviewers say.
3,828,503 reviews on ConsumerAffairs are verified.
We require contact information to ensure our reviewers are real.
We use intelligent software that helps us maintain the integrity of reviews.
Our moderators read all reviews to verify quality and helpfulness.
Top 8 Cincinnati Credit Repair Companies

Read 210 Reviews

Charges $79 setup fee. Monthly fees start at $79. Typical customers see credit score improvement results within 30 days. Offers 90-day money-back guarantee. No cancellation charges. Available nationwide.

Get Started

Call Now Toll Free

(888) 751-6072

Read 1,972 Reviews

Provides free consultation and credit reports. Monthly fees range from $99.85 to $139.95. Customers see results within six months. No money-back guarantee. Cancel services anytime. Not available in Oregon or North Carolina.

Learn More
Read 39 Reviews

Setup fees range from $19 to $149. Monthly fees from $19 to $119. No money-back guarantee. Cancel credit repair services any time. Available nationwide.

Get Started

Call Now Toll Free

(844) 441-1397

Read Author Review

Provides free consultations with a service plan. Plans start at $115 a month. Contract lengths are 3 - 6 months. Clients typically see results within 60 days.

Chat with a ConsumerAffairs decision guide

Live agent
Read Author Review

Provides free initial consultations. Plans start at $65 with month-to-month contracts. Clients typically see credit score improvements after 35 days. Discounts for veterans, law enforcement and first responders.

Chat with a ConsumerAffairs decision guide

Live agent
Read Author Review

Charges a one-time fee for credit repair services. Offers a 100% money-back guarantee. Clients typically see improvement in 2 - 4 weeks by 80 - 100 points.

Chat with a ConsumerAffairs decision guide

Live agent
Read Author Review

Offers free credit consultations. Prices start at $99 per month. No charge for canceling within the first 5 days of the service agreement date.

Chat with a ConsumerAffairs decision guide

Live agent
Read Author Review

Offers free credit repair consultations. Get a no-obligation credit repair quote.

Chat with a ConsumerAffairs decision guide

Live agent

Credit repair services in Cincinnati
The average credit score in Cincinnati is about 699, but more than half the population has a credit score below 649. A low credit score impacts your ability to qualify for loans while giving you higher interest rates.
Monthly credit repair in Cincinnati costs
$65 - $170
Your payment history, debts and credit accounts all impact your credit score one way or another. If you don't already know your credit score, you can request a free yearly credit report from each credit reporting bureau (Experian, Equifax and TransUnion).
It's common to find inaccuracies on your credit report that drag down your overall score. You can dispute errors on your credit report, but it's a time-consuming and complicated process. Credit repair companies employ experts that can make the process easier by having them dispute items for you.
Credit repair regulations in Cincinnati
Federal regulations make it illegal for credit repair companies to make false claims or demand advance payment. Federal law also requires that credit repair contracts are in writing, and certain disclosures are made. Companies must also provide consumers with certain contract cancellation rights.
In Ohio, the Credit Services Organization Act gives consumers three days to cancel their contract with a credit repair company. Companies must provide consumers with a written notification of their right to cancel. The regulation also requires that companies offering credit repair, debt counseling and related services register with the Ohio Department of Commerce.
Cincinnati credit repair FAQ
Is credit repair legal in Ohio?

Yes, credit repair is legal in Ohio. State law regulates the kinds of promises credit repair companies can make. Ohio law also regulates the disclosures companies must provide consumers.

How much does credit repair cost in Cincinnati?

The cost for credit repair services in Cincinnati ranges from $65 - $170 per month. Some companies charge onboarding fees in addition to monthly costs to set up your account and pull your credit reports. Companies sometimes structure their prices based on the number of items removed from your report, with ranges from $10 - $70 per item.

How can you tell if a credit repair company is a scam in Cincinnati?

In Cincinnati, credit repair companies that are scams usually ask for payment upfront and promise or guarantee to increase credit scores to a specific number in a short time. Legally, a credit repair company cannot charge upfront payments, make misleading claims or ask a client to sign anything that forfeits their rights. It's also a red flag if the company does not provide a written contract.
Thank you, you have successfully subscribed to our newsletter!
Cincinnati credit repair company information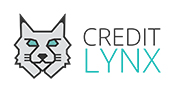 Credit Lynx services include credit report disputes, creditor interventions, credit identity analysis, cease and desist letters and credit improvement analysis. Customers have 24-hour account access with email and text updates. Credit Lynx also offers credit education resources and access to financial management tools.
Service areas: Ohio and surrounding states
Address: 228 Mill St., Ste. 200, Milford, OH 45150
Phone: (513) 878-0181
Hours: M - F: 9am - 6pm
Website: creditlynx.com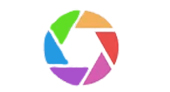 Complete Credit Repair Services is a credit repair and counseling company that provides credit analysis and dispute services to the Cincinnati area. On average, credit scores increase between 25 and 250 points. Clients get 24/7 access to their accounts and can cancel any time for free. The company also has financial education articles about saving money and budgeting on its website.
Service areas: Cincinnati metro area
Address: 4030 Mt. Carmel Tobasco Road, Ste. 125, Cincinnati, OH 45255
Phone: (513) 248-2600
Hours: M - F: 10am - 7pm; Sat - Sun: 9am - 1pm
Website: helprepaircredit.com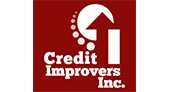 Credit Improver is a licensed and bonded credit services organization that offers a 100% money-back-guaranteed program to improve customer credit reporting. The company has an attorney on staff. Customers pay a one-time service see and no additional costs.
Service areas: Cincinnati metro area
Address: 2300 Montana Ave., Ste. 430, Cincinnati, OH 45211
Phone: (800) 267-9902
Hours: M - F: By appointment
Website: creditimprovers.com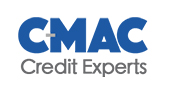 CMAC Credit Experts are a fully licensed and bonded company focused on financial literacy education, specifically credit scoring. CMAC Credit Experts remove inaccurate, obsolete and unverifiable information from credit reports, plus settle collections and outstanding balances. The company's improvement approach targets all five areas of FICO credit scores.
Service areas: Beavercreek
Address: 70 Birch Alley, Ste. 240, Beavercreek, OH 45440
Phone: (937) 886-6658
Hours: M - F: 8:30am - 5pm
Website: mycmac.com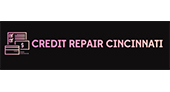 Credit Repair Cincinnati provides free quotes for credit repair services. The company also provides educational information about Cincinnati credit scores statistics, how companies help repair credit scores and how pricing works.
Service areas: Cincinnati and surrounding areas
Address: Online services only
Phone: (513) 657-3643
Hours: M - F: 8am - 6pm
Website: creditrepaircincinnati.info
You're signed up
We'll start sending you the news you need delivered straight to you. We value your privacy. Unsubscribe easily.
Comparing
×