Sleep Benefits and Sleep Deprivation Risks
One expert's top tips for getting more sleep
12/29/2017
|
ConsumerAffairs

By Sarah D. Young
Sarah D. Young has been a columnist for a blog ... Read Full Bio→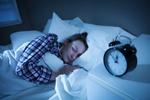 As consumers ring in a new year, many will begin tackling resolutions they made to improve their health and well-being. When it comes to maintaining a healthy lifestyle, experts say it's important not to forget that sleep is just as important as diet and exercise.
Getting a sufficient amount of shut-eye each night can be a challenge for many. In fact, a recent survey found that 67 percent of Americans wish they got more sleep. For those wishing for more sleep in 2018, sl...
More
Insurance coverage remains uncertain, but clinical trials are promising
10/12/2017
|
ConsumerAffairs

By James Limbach
A Washington, D.C., reporter for more than 30 years ... Read Full Bio→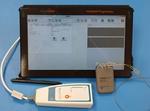 The Food and Drug Administration (FDA) has approved a new treatment option for sufferers of moderate to severe central sleep apnea.
The Remedē System consists of a battery pack surgically placed under the skin in the upper chest area and small, thin wires that are inserted into the blood vessels in the chest near the phrenic nerve. The system monitors patients' respiratory signals during sleep and stimulates the nerve when necessary to move the diaphragm and restore norm...
More
Sort By