Sleep Benefits and Sleep Deprivation Risks
Researchers find the microorganisms help control stress that would otherwise disrupt sleep
02/13/2017
|
ConsumerAffairs

By Christopher Maynard
Christopher Maynard is a New York-based writer and editor who ... Read Full Bio→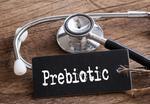 Many consumers may know about the positive health effects of probiotics. Past research has shown that these beneficial microorganisms promote better digestive health. They can be found in many common foods like yogurt, pickles, and dark chocolate.
However, there are other foods and microbes that are good for our bodies too. Prebiotics, for example, are the microorganisms that probiotics feed on. They can be found in foods like asparagus, oatmeal, and legumes, and a recen...
More
Researchers find that a weekend under the stars can reset a person's internal clock
02/03/2017
|
ConsumerAffairs

By Christopher Maynard
Christopher Maynard is a New York-based writer and editor who ... Read Full Bio→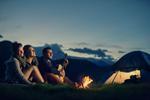 There have been countless "cures" proposed for those who have trouble sleeping. A cursory internet search will suggest anything from sipping warm milk to taking melatonin supplements. However, researchers from the University of Colorado Boulder have a much more recreational answer: go camping for a weekend.
Doctor Kenneth Wright, an integrative physiology professor and lead author of a paper covering two studies, explains how going camping in an environment with natural ...
More
Sort By