Sleep Benefits and Sleep Deprivation Risks
Testing of a chemical called octacosanol shows positive signs
09/06/2017
|
ConsumerAffairs

By Christopher Maynard
Christopher Maynard is a New York-based writer and editor who ... Read Full Bio→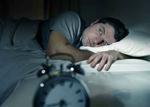 Life is full of various stresses that can ultimately lead consumers to lose some sleep. Unfortunately, when these stresses aren't handled properly, they can lead to health problems and diseases such as obesity, cardiovascular disease, depression, and anxiety.
But researchers at a Japanese sleep institute say they may have found a way to relieve stress and help ensure that consumers sleep soundly. Study leaders Mahesh K. Kaushik and Yoshihiro Urade found that consuming oc...
More
Researchers find the microorganisms help control stress that would otherwise disrupt sleep
02/13/2017
|
ConsumerAffairs

By Christopher Maynard
Christopher Maynard is a New York-based writer and editor who ... Read Full Bio→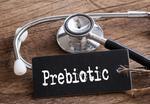 Many consumers may know about the positive health effects of probiotics. Past research has shown that these beneficial microorganisms promote better digestive health. They can be found in many common foods like yogurt, pickles, and dark chocolate.
However, there are other foods and microbes that are good for our bodies too. Prebiotics, for example, are the microorganisms that probiotics feed on. They can be found in foods like asparagus, oatmeal, and legumes, and a recen...
More
Sort By