Sleep Benefits and Sleep Deprivation Risks
A study reveals the struggles children are facing around bedtime
10/25/2019
|
ConsumerAffairs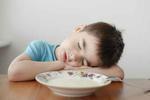 Not getting enough sleep can be a problem for consumers of any age, but a new study is exploring the sleeping patterns in one of the youngest demographics.   
According to researchers from the American Academy of Pediatrics, children who get the recommended nine hours of sleep per night were more likely to do well in school and show other signs of positive growth and development. However, the team says that only half of children are actually meeting that benchmark. 
"Chro...
More
Researchers continue to find ways that sleep is beneficial during waking hours
10/10/2018
|
ConsumerAffairs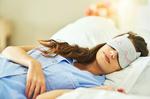 Though many adults struggle to get the recommended amount of sleep each night -- and then pay the price for it in the morning -- there is no shortage of research touting the positive effects of getting a good night's rest.
A recent study performed by researchers at the University of Bristol could be beneficial for those with big decisions to make. The study examined the ways short bursts of sleep affect decision-making during waking hours, while also exploring the ways t...
More
Sort By