Sleep Benefits and Sleep Deprivation Risks
Insurance coverage remains uncertain, but clinical trials are promising
10/12/2017
|
ConsumerAffairs

By James Limbach
A Washington, D.C., reporter for more than 30 years ... Read Full Bio→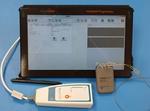 The Food and Drug Administration (FDA) has approved a new treatment option for sufferers of moderate to severe central sleep apnea.
The Remedē System consists of a battery pack surgically placed under the skin in the upper chest area and small, thin wires that are inserted into the blood vessels in the chest near the phrenic nerve. The system monitors patients' respiratory signals during sleep and stimulates the nerve when necessary to move the diaphragm and restore norm...
More
Testing of a chemical called octacosanol shows positive signs
09/06/2017
|
ConsumerAffairs

By Christopher Maynard
Christopher Maynard is a New York-based writer and editor who ... Read Full Bio→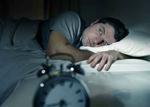 Life is full of various stresses that can ultimately lead consumers to lose some sleep. Unfortunately, when these stresses aren't handled properly, they can lead to health problems and diseases such as obesity, cardiovascular disease, depression, and anxiety.
But researchers at a Japanese sleep institute say they may have found a way to relieve stress and help ensure that consumers sleep soundly. Study leaders Mahesh K. Kaushik and Yoshihiro Urade found that consuming oc...
More
Sort By