Sleep Benefits and Sleep Deprivation Risks
Researchers say getting enough rest at night is the key
08/09/2016
|
ConsumerAffairs

By Christopher Maynard
Christopher Maynard is a New York-based writer and editor who ... Read Full Bio→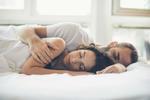 A study conducted at Florida State University has found one crucial component for marriage satisfaction. No, the solution doesn't involve more communication or spicing up the relationship with romantic gestures; all spouses need to do is get more sleep at night.
Researchers have found that husbands and wives who sleep more than they do on an average night are more satisfied with their marriage the following day. Findings show that getting adequate amounts of rest can lea...
More
The condition contributes to many medical problems, including depression
07/11/2016
|
ConsumerAffairs

By Christopher Maynard
Christopher Maynard is a New York-based writer and editor who ... Read Full Bio→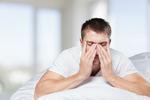 We recently reported how poor sleeping habits could lead to an increased risk of diabetes in men, but new findings suggest that there are additional consequences that can affect everyone.
Researchers at the Cousins Center for Psychoneuroimmunology at the University of California have found that getting too much or too little sleep can increase markers for inflammation, a serious health concern.
"It is important to highlight that both too much and too little sleep appears ...
More
Sort By