Sleep Benefits and Sleep Deprivation Risks
Researchers continue to find ways that sleep is beneficial during waking hours
10/10/2018
|
ConsumerAffairs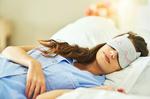 Though many adults struggle to get the recommended amount of sleep each night -- and then pay the price for it in the morning -- there is no shortage of research touting the positive effects of getting a good night's rest.
A recent study performed by researchers at the University of Bristol could be beneficial for those with big decisions to make. The study examined the ways short bursts of sleep affect decision-making during waking hours, while also exploring the ways t...
More
One expert's top tips for getting more sleep
12/29/2017
|
ConsumerAffairs

By Sarah D. Young
Sarah D. Young has been a columnist for a blog ... Read Full Bio→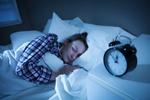 As consumers ring in a new year, many will begin tackling resolutions they made to improve their health and well-being. When it comes to maintaining a healthy lifestyle, experts say it's important not to forget that sleep is just as important as diet and exercise.
Getting a sufficient amount of shut-eye each night can be a challenge for many. In fact, a recent survey found that 67 percent of Americans wish they got more sleep. For those wishing for more sleep in 2018, sl...
More
Sort By