Compare Reviews for Dog Treats
The American Pet Products Association estimates that American pet owners will spend about $61 billion on their pets in 2016. Approximately 40 percent of that amount will be spent on food and treats, and, since the mass pet food recalls in 2007, consumers are more selective with the pet food dollars than ever before.
With so many dog treats on the market, consumers can save money and ensure their pets get the best treat by understanding labeling, ingredients and other product options. Consumers may also wish to talk to their veterinarian about their pets' dietary needs.
Top 11 Best Rated Dog Treats

Read 12 Reviews

Crumps' Naturals voluntarily follows the Global Food Safety Initiative standards, which ensure the safety of food for people. Their products contain no more than three ingredients, and all ingredients are made in North America.

Read 12 Reviews

nesbits dog treats are made from scratch with human-grade ingredients. Many ingredients are organic, and the products do not contain any preservatives. Treats can be purchased online or at select pet stores.

Read 13 Reviews

Bil-Jac Foods was founded in 1947 by brothers Bill and Jack Kelly. Their products are made with high-quality proteins and without filler ingredients like gluten meal or rice protein. They make several flavors of dog treats.

Read 1659 Reviews

Blue Buffalo pet foods are made for both cats and dogs in all-natural formulas. Dry kibble, wet canned foods and treat pouches are available in a variety of special lines, such as Freedom-Grain-Free, and Wilderness-Meat-Rich.

Read 203 Reviews

GREENIES is a part of Nurto Natural Choice, which is owned by Mars. The brand offers treats to improve dental health and to make it easy to get pets to take medication in a pill form. Products are made in the United States.

Read 231 Reviews

Waggin Train treats are chicken jerky treats for adult dogs that weigh more than five pounds. They contain a limited number of ingredients. Waggin Train is a Purina brand.

Read 121 Reviews

Dynamic Pet Products sells real meat bones. The company's headquarters are in Washington, Mo.

Read Expert Review
Be the first one to rate this company

Barkworthies is a part of the TDBBS and BestBullySticks family. The company makes limited-ingredient dog treats without additives or preservatives. It was founded in 2011 and is based in Richmond, Va.

Read Expert Review
Be the first one to rate this company

Buddy Biscuits, headquartered in Missouri, manufactures a variety of crunchy and soft treats for dogs. The company prides themselves on their soy and corn free products.

Read Expert Review
Be the first one to rate this company

Dogswell manufactures dog treats and food designed to provide vitamins and nutrients to improve pet health. The company was founded in 2004, and their products are widely available in stores and online.

Read Expert Review
Be the first one to rate this company

Halo was established in 1986 and makes products with whole meat ingredients instead of meat by-product or meat meal. The company is involved in several animal welfare projects. Its headquarters are in Florida.
Thank you, you have successfully subscribed to our newsletter!
Enjoy reading our tips and recommendations.
Unsubscribe easily whenever you want

ConsumerAffairs
Research Team
The ConsumerAffairs Research Team believes everyone deserves to make smart decisions. We aim to provide readers with the most up-to-date information available about today's consumer products and services.
What features matter most when selecting dog treats?
Ingredients

Different dogs will enjoy and benefit from different kinds of ingredients. Many treats market themselves using buzz words that may not offer a clear meaning or be necessary for your dog.
Quality: Brands can claim to use high-quality ingredients, but that term is subjective. Look at the ingredients list to determine whether the treats meet your definition of quality. The ingredients are listed in order of amount, meaning items contain more of ingredients listed first than ingredients listed last. Talk to your vet about what ingredients your dog needs. In general, look for whole ingredients as opposed to meals or by-products.
Organic: As of February 2016, the FDA did not regulate the use of the word organic as a label on pet food. However, if a product has the USDA-Organic seal, then all of its ingredients meet the standards set by the USDA. If you want to purchase organic products, look for the USDA label to ensure the product is actually organic.
Grain free: Like some people, some animals may not tolerate grains or gluten well. Grain free treats may be right for that group of dogs, but you should note that a grain free treat may still contain gluten, a protein found in several grains. If your vet advises you that you dog shouldn't eat grains, look for food free of both gluten and grain, and double check the ingredient list.
Origin

Those concerned with the safety of their pet's food may want to buy a brand that comes from the United States or Canada. Many past pet food recalls, prompted by animals' deaths, have been linked to food produced or sourced overseas.
Manufacturing facility: Many pet food brands have manufacturing facilities in America. Food made in the United States will usually advertise that fact with a Made in the USA label. The Federal Trade Commission regulates such labels and claims. Products with that label must be produced in the United States, and most of the ingredients must come from the United States.
Ingredient source: If a product is labeled as Made in the USA, its ingredients should come mainly from the United States. However, even small amounts of contaminated ingredients can cause illness, so finding brands that specifically source products from North America will make many pet owners more comfortable. Brands should make the source of the goods clear and have a transparent supply chain to ensure all suppliers follow safe and ethical business practices.
Recalls

In 2007, consumers in the United States and Canada as well as some in part of Europe and Africa began reporting kidney failure and death after their pets consumed particular brands. Governmental organizations tested food and found contaminated protein, and dozens of brands recalled pet food and treats. Recalls periodically occur, and consumers should be aware of which brands frequently issue recalls and how they handle those recalls.
Recent recalls: You can find information about recalls on the FDA's website under the Animals & Veterinary section. You can sign up to receive FDA emails about products for animals and animal health on the agency's website.
Information: Accidents occur, and any brand could face a situation that requires them to issue a recall. Companies should be forthright about problems leading to recalls and provide thorough information about contaminations. If you believe a brand has issued recalls, look at its website to see how much information it provides to concerned consumers. Information should tell consumers how to identify recalled products, why the recall was issued, what symptoms to watch for and what actions to take if they believe their pet has eaten contaminated food or treats.
Changed practices: In addition to information about the recall, the company should provide details about what actions it has taken to prevent similar problems in the future. Consider choosing products from a company that has third-party testing or oversight to monitor product quality and safety.
Health benefits

When feeding your dog any treats, consider their health needs. Talk to your veterinarian about what kind of treats might be best for them.
Added vitamins: Dogs breeds prone to certain health problems, like joint deterioration, may need vitamins or minerals that will reduce their risk. Feeding them treats fortified with those nutrients will likely be easier than giving them medication in a pill or liquid form.
Calories: Like humans, dogs who consume too many calories will gain weight and be in less than optimal health. If your pet is overweight or if you frequently give your dog treats as a reward, look for low-calorie options. Consult your vet about how many calories your dog should eat each day.
Oral health: Many treats offer oral health benefits that reduce the need to brush your dog's teeth. Look for products whose claims are verified by Veterinary Oral Health Council.
Purpose
The best treats for your pet will depend on how you plan to use them.
Training: Treats used as rewards during training or as positive reinforcement should be relatively low calorie because you dog will consumer several treats a day. They should not contain any ingredients that should be fed in limited amounts.
Snacks: If you want to give your dog treats as a snack or just because you want them to have something to enjoy, you can choose a higher-calorie or less nutritious treat. However, make sure to limit the use of these products.
Pet preference
Perhaps the most important factor when selecting treats is whether or not your dog likes them.
Size options: When trying a new brand or flavor, look for small packages or trial sizes so your pet can try the treat before you spend too much money on them.
Return policy: Check the company or retail stores return policy. Some brands have satisfaction guarantees, so you can return a product if your pet doesn't like it.
What are some specialized types of treats?
Limited ingredient
Many pet treat brands have limited ingredient products. Items with fewer ingredients may not irritate dogs with sensitive digestive systems or skin as badly as those with a long list of ingredients. Dog owners can more easily identify which foods or ingredients irritate their pet when they use limited-ingredient products.
Dental
A variety of dog chews reduce plaque and tartar on an animal's teeth. Veterinary groups verify the claims of some of these treats. Consumers can see a list of verified products by visiting the Veterinary Oral Health Council's website.
Grain free
Treats made without grains more naturally mimic the diets of modern dogs' ancestors. Most dogs can digest products with grains in them, but some pets may be more sensitive to items with gluten, so a grain- and gluten-free formula might be best for those animals.
Training
Training treats are usually small and low calorie because they are designed to be given to a dog frequently, such as whenever it performs a task correctly.
Who should buy treats for their dog?
Pet owners
Pet owners who want to use treats as positive reinforcement or merely give their pet something special can use dog treats, as opposed to human food, to ensure the food item is safe for the pet.
Show champions
Individuals who enter their dog into dog shows can use treats with added vitamins to help their animal's coat look its best. They can also use treats to reward a pet for a good performance.
Groomers
Groomers can use treats to reward animals for good behavior. They can also send treats home with owners as a special thank you for being a good customer.
Trainers
Professional trainers and all pet owners training their dogs can use treats to reward good behavior.

Nutro Natural Choice, a subsidiary of the Mars corporation, owns GREENIES. Nutro has been in business since 1926, and Mars has been in the pet care industry since 1939. GREENIES manufactures dog treats with health benefits.

Waggin Train treats are made by Purina, which was established in 1894 and has headquarters in St. Louis. Waggin Train treats are chicken jerky, suitable for dogs over five pounds.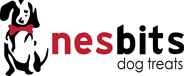 nesbits treats were created by a professional pastry chef to feed to her dachshund, Nessa. The company is currently headquartered in Oregon.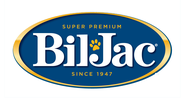 After World War II, Bill and Jack Kelly founded a dog food company to provide consumers with a dog food that was higher-quality than what they saw on the market. Bil-Jac was established in 1947, and the company continues to use real meat products as proteins in its products.

Crumps' Naturals is a family-owned company with headquarters in Ontario, Canada. The company started in 2006 and has since expanded to sell dog treats in multiple countries.

Barkworthies, established in 2011, is headquartered in Virginia. They make all-natural treats with limited ingredients. The company is associated with TDBBS and the BestBullySticks website, which both produce high-quality pet treats.
Limited ingredients: Many Barkworthies' products have only one ingredient, making it easy for pet owners to avoid ingredients that irritate their dog. A full list of included ingredients can be found on the company's website.
Regulated: Barkworthies manufactures all treats to meet FDA and USDA standards, and those agencies test the company's products.
American made: Many of the company's products are manufactured at their facility in Richmond, Va. Consumers can browse only Made in the USA products on the Barkworthies website.
Rawhide alternatives: Barkworthies makes many safe alternatives to rawhide. These treats are 100 percent digestible.
Eco-friendly: Barkworthies works to use sustainable practices, including farming and sourcing their products. Their beef products come from grass-fed, free-range cattle, and their elk antlers have been naturally shed by animals in the Rocky Mountains.
Best for: Barkworthies are best for those who want natural, limited-ingredient treats.

Buddy Biscuits makes all-natural treats with quality ingredients for dogs and cats. The company is headquartered in Missouri.
Ingredients: All ingredients in Buddy Biscuits are listed online, so consumers can easily identify any ingredients that may irritate their pet's stomach or skin. The treats do not contain any corn or soy.
Specific needs: Buddy Biscuits come in several varieties, and there are specific formulas for seniors and small breeds as well as treats made without grains or animal products.
Flavors: Buddy Biscuits are available in four flavors: bacon and cheese, grilled beef, peanut butter and roasted chicken. They have both soft and crunchy options in these flavors.
Grooming products: Buddy Biscuits also manufactures and sells grooming products, including shampoo-conditioner combos, conditioner and leave-in conditioner. The ingredients for these products are listed online.
Availability: Buddy Biscuit products are available on the company's website, from major online retailers and at major retail chains.
Best for: Buddy Biscuits are best for those looking for traditional dog biscuits with quality ingredients.

Dogswell was established in 2004 with the goal of making treats with added vitamins and minerals to help improve dogs' health.
Specific needs: Dogswell treats come in a variety of flavors designed to offer different health benefits. They have multiple products with vitamins and minerals to maintain joint health, increase vitality and boost dogs' immune system.
Availability: Consumers can purchase Dogswell products at several national retailers, both online and in stores. Consumers can find a full list of retailers on the company's website.
Ingredients: The ingredients in each product are listed on Dogwell's website, making it easy for consumers to know what they're feeding their pet. None of Dogwell's products contain soy, wheat, corn or artificial flavors.
Social media: Dogswell actively posts on Facebook, Twitter and Instagram. Consumers can follow the company on those social media sites to see cute pictures of dogs.
Email list: Interested consumers can sign up for the Dogswell mailing list. They will receive news and special offers in their inbox.
Best for: Dogswell treats are best for individuals who want to make sure their dogs get the necessary vitamins and minerals.

Halo started in 1986 when a pet owner began looking for a way to improve her cat's health and began feeding her cat, Spot, whole foods instead of the by-products contained in many pet foods. Ellen DeGeneres now partially owns the company. Halo's headquarters are in Florida.
Email list: Customers can sign up for Halo's free e-newsletter. Product news, coupons and pet contest information will be sent directly to their inbox.
#HaloFeedItForward: When consumers tweet a picture of their pet's bowl with Halo food in it and use the hashtag #HaloFeedItForward, the company donates pet food to an animal shelter.
Ingredients: Halo uses whole meat products for protein in their products. They do not use chicken meal, meat by-products, rice or artificial colors. The website lists all product ingredients.
Availability: Halo products are sold in pet stores and online. Consumers can find the nearest retail location by visiting Halo's website.
Grain free: Halo makes several grain-free treat options. Grain-free flavors include beef, chicken and salmon.
Best for: Halo treats are best for individuals who want to feed their dog treats with whole meat ingredients.
Disclaimer
Information in this guide is general in nature and is intended for informational purposes only; it is not legal, health, investment or tax advice. ConsumerAffairs.com makes no representation as to the accuracy of the information provided and assumes no liability for any damages or loss arising from its use.