Best Flower Delivery Services

Written by
Flowers are a popular way to express love, gratitude, sympathy and a wide variety of other sentiments. If you want to send a special message, use our guide to research the best flower delivery service for you. We explain flower delivery costs, ways to send flowers and why online flower delivery companies are a convenient way to order flowers.
Why trust ConsumerAffairs?
Our recommendations are based on what reviewers say.
4,246,788 reviews on ConsumerAffairs are verified.
We require contact information to ensure our reviewers are real.
We use intelligent software that helps us maintain the integrity of reviews.
Our moderators read all reviews to verify quality and helpfulness.
Our Favorite Flower Delivery Services

The Bouqs Company

Authorized Partner

Bouquets range from $36–$90
Next day delivery available
Offers flower delivery subscriptions
Farm direct flowers

| | |
| --- | --- |
| | Featured bouquet: Magnetic, $42 |

1-800-Flowers

Bouquets range from $30–$300
Same day delivery available
Delivered by local florists
Sourced from certified farms

| | |
| --- | --- |
| | Featured bouquet: Fields of Europe, $49.99 |
All prices are correct as of the time of publishing.
Compare Top Flower Delivery Services

Read 2,583 Reviews

Online flower delivery shop. Specializes in unique arrangements and plant selections. Offers recurring flower delivery subscription services. Same day delivery and 100% guarantee available on all deliveries.

Shop Now

Read 3,504 Reviews

Offers fresh floral arrangements and gifts for all occasions. Costs range from $34.99 to $209.99. Available for national and international delivery. Satisfaction guaranteed and same-day delivery available.

Chat with a ConsumerAffairs decision guide

Live agent

Read 2,836 Reviews

Ava's Flowers opened a brick-and-mortar florist's shop 30 years ago. Today, customers can buy flowers online, by phone or from the shop, and can get custom bouquets, unusual flowers and quick turnaround after placing an order.

Chat with a ConsumerAffairs decision guide

Live agent

Read 1,337 Reviews

Teleflora has been delivering flowers for over 81 years. It partners with 13,000 florists in the United States and Canada and more outside North America. Consumers order from Teleflora, and a local florist makes the delivery.

Chat with a ConsumerAffairs decision guide

Live agent

Read 3,779 Reviews

Delivers flowers and offers gourmet foods, gift baskets, plants and home goods. Sells flower arrangements for multiple occasions. Same-day delivery available. Birthday bouquets range from $25 to $250.

Chat with a ConsumerAffairs decision guide

Live agent

Read 334 Reviews

Blooms Today offers special packages for birthdays and holidays. They are one of the few flower delivery companies to offer a money-back guarantee on same-day deliveries and a refund if a recipient doesn't like the flowers.

Chat with a ConsumerAffairs decision guide

Live agent

Read 2,149 Reviews

Flower options from all over the world. Delivers throughout the U.S. and Canada. Offers themed arrangements and gift baskets, including candy and spa sets. Express and same-day delivery options.

Chat with a ConsumerAffairs decision guide

Live agent

Read 15 Reviews

BloomNation connects local florists and consumers. Customers can order bouquets online, which are then arranged and delivered by a local florist. They serve approximately 3,000 cities. The company was started in 2011.

Chat with a ConsumerAffairs decision guide

Live agent

Read 2,087 Reviews

ProFlowers picks flowers the same day consumers order them so that they always get a fresh bouquet. They offer worldwide service, picking flowers from local fields in various countries, and deliver flowers door-to-door.

Chat with a ConsumerAffairs decision guide

Live agent

Read 1,745 Reviews

FTD has been in the floral industry since 1910. Consumers can order fresh flowers and other gifts on the company's website. Fresh flowers may either be delivered by a florist or by a shipping company like UPS.

Chat with a ConsumerAffairs decision guide

Live agent
Read Author Review

FlowerPetal.com provides online access to fresh flowers with same day delivery. Customers can track their floral arrangement or gift basket orders through a free account profile or contact customer service during business hours.

Out Of Business

Chat with a ConsumerAffairs decision guide

Live agent
Cost to send flowers
How much is flower delivery?
The cost to have flowers delivered can range anywhere from $20–$300. Shopping for flowers online will give you the chance to compare prices to find the best bouquet for your budget.
| Flower delivery service | Price of one dozen red roses** | Bouquet price range** |
| --- | --- | --- |
| The Bouqs Company* | $52 | $36–$90 |
| Kabloom | $52.49 | $28–$75 |
| 1-800-Flowers | $44.99 | $30–$300 |
| ProFlowers | $29.99 | $20–$150 |
| Teleflora | $59.99 | $30–$150 |
**All prices are correct as of the time of publishing.
What affects the cost of a flower delivery?
There are several factors that will affect the final price of a bouquet.
Bouquet size: Many online flower delivery services offer multiple sizes of the same bouquet at varying prices. These websites typically provide an estimate of how many flowers are included in each size, and some include pictures of how the various sizes will likely look.
Discounts: Many florists offer regular discounts, so certain bouquets may be on sale at different times. Holiday-themed vases and other gifts will likely be discounted close to the actual day. Consider subscribing to the company's email list to receive promotional offers in your inbox. Do a quick online search for promo codes before checking out.
Delivery fees: Make sure to note whether the delivery fee is included in the price shown on the website. These fees can add $15–$25 to the price, and you don't want to be surprised when you're ready to check out. Some companies sell membership programs that provide free shipping on deliveries during the membership period. Consider one of these if you send flowers regularly.
Add-ons: Expect to pay for anything you'd like to send in addition to the flowers. Many companies allow you to send a variety of other gifts, such as live plants, stuffed animals, candies and chocolate, cookies, fresh fruit and even champagne.
How to send flowers to someone
Same-day flower delivery
Many flower delivery services offer same-day delivery if consumers order early enough in the day. Flowers delivered the same day they were ordered will often be delivered by a local florist, even if you order them online from a national company. Prepare to pay extra for same-day delivery.
Hand delivered flowers
If you want the recipient to receive their flowers already arranged in a vase, look for a company that partners with local florists who hand deliver the bouquets.
Shipping service delivery
Some companies ship flowers directly to the recipient from exotic locations, and these may offer a wider variety of choices than local florists. Flowers shipped from a long distance usually arrive in a well-insulated box and are delivered by shipping services like UPS or FedEx.
International flower delivery
Some online flower delivery services send flowers internationally. These companies will be helpful if you have loved ones or business associates overseas.
Temperature control delivery
To be their freshest, flowers should be shipped in a cool environment. Many flower delivery companies also offer food items, like chocolate or cookies. Ask about refrigeration during shipping to make sure your gift arrives in its intended condition.
Questions to ask when ordering flowers online
What flower bouquet varieties are available?
With online options available, you'll have many choices of bouquets. You can browse websites to see examples of what all the options look like.
Florist's choice: Some sites have special prices if you allow the local florist who will deliver your flowers to design the bouquet. You won't have a choice about what types of flowers they include, but you will be able to select the general size of the arrangement.
Custom bouquets: Some florists and delivery websites let you create a custom bouquet using only the flowers you specify. These will likely be more expensive than a standard bouquet.
Exotic blooms: You can order any flower you want for your recipient, but exotic flowers may not be available unless you order well in advance. Consider using a company that ships flowers directly from the source to the consumer for the freshest exotic options.
Flowering plants: If you'd prefer to buy something that will last, consider ordering a live plant. Most flower delivery services offer potted plants in addition to cut flowers.
Will the flowers be fresh?
Freshness plays an important role in how long bouquets last and how they look when they arrive.
Locally-sourced blooms: Locally-sourced blooms tend to be fresher, smell sweeter and last longer than flowers shipped thousands of miles because they're more likely to arrive soon after they've been cut. If you live in a warm climate, look for a florist that sources its flowers from a local grower.
In-season blooms: Out-of-season flowers must often be shipped long distances, which means they aren't as fresh. Research in-season flowers and then select a bouquet that uses those types.
Shipping procedures: Most flowers will be grown in warm climates and shipped many miles before arriving at the flower shop or being delivered to the recipient. If you order flowers that will be delivered by a shipping company instead of a florist, make sure the company will either refrigerate them and/or ship them in an insulated box.
Does the company have good customer service?
Choose a company with a reputation for providing excellent customer service so you can get help if there are any problems with your order.
Satisfaction guarantee: Some delivery services offer a satisfaction guarantee. If your flowers look bad when they arrive or don't arrive at all, these companies offer a refund or replacement.
Reviews: Look at online reviews to see what other customers have to say about their order. These reviews can help you determine how the company handles problems.
Contact options: Even if you order flowers online, it should be easy to speak to a customer service representative. Make sure you can find a telephone number or participate in a live chat before placing your order.
Flower delivery FAQ
How much does flower delivery cost?

The cost of flower delivery varies by company and type of delivery. Flower delivery services can be as low as $20, but the number and type of flowers you choose and upgraded delivery options can bring the cost as high as $100 or more.
How do you send flowers to someone?

Many local florists and internet-based flower companies offer flower delivery services. When you want to send a bouquet to someone:

Decide your budget.
Choose your flowers.
Select your delivery option.
Place your order.

The earlier you make your purchase, the better the chances the flowers will arrive on time. If possible, get a tracking number to follow delivery progress.
How can I order flowers online?

Once you choose your online flower delivery website, you can browse the website's flower options and add them to your online cart. Some online flower delivery services also offer extras, like chocolate or balloons. Once you're ready to check out, proceed to delivery options and make payment.
Can flowers be delivered the same day?

Many florists and online flower delivery services offer same-day delivery, although it costs significantly more. Keep in mind that on holidays when flowers are popular, like Valentine's Day, it is going to be more difficult to schedule same-day delivery.
Can flowers be sent internationally?

Yes, many online flower delivery websites can send flowers internationally. Prices range from $40 to upward of $200, depending on location and bouquet.
Can you ship flowers?

Yes, it is possible to ship fresh flowers in the mail. Many online flower delivery companies ship their flowers. Make sure flowers are shipped carefully so they aren't damaged in transit.
What happens if flowers are delivered and no one is home?

Each florist or flower company has its own policy on what happens if the recipient isn't available to take delivery. A local store may return the flowers to its shop and leave a note to contact the florist to arrange a better time. UPS, FedEx or the U.S. Postal Service may call the recipient to ask for instruction or leave the flowers with a neighbor and put a note on the door.
Which flowers last the longest?

It depends on the time of year you are buying flowers.

Zinnias, best in the summer, tend to last three to four weeks.
Chrysanthemums, best in midsummer to fall, usually last three to four weeks.

Other long-lasting flowers include carnations, lilies, orchids and delphiniums.
Thank you, you have successfully subscribed to our newsletter!
Flower delivery reviews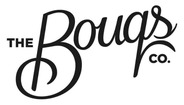 The Bouqs Company is an on-trend floral delivery service that offers gorgeous flowers delivered directly from eco-friendly farms around the world to your door. Bouquets range from $50 to $90 and you can also opt for a subscription delivery service to keep the flowers coming at a reduced price.
Bouquet variety: Bouqs has lots of great options no matter what the occasion. Choose from classics like roses, tulips or lillies to more exotic and unusual choices like brisbane, orchids or succulents. You can opt for a single-variety bouquet or a blended bouquet.
Eco-conscious: Bouqs sources its flowers from environmentally friendly, sustainable farms around the world. As you shop, you can see a photo of the farmer responsible for a particular bouquet and information about where they're located (most are in California and South America). The farmers cut and ship the flowers as they are ordered, which reduces waste.
Happiness Guarantee: The Bouqs Co. promises to stand by their products. If you're not happy with your flowers or delivery experience, you can contact them and they guarantee they will make it right.
Pricing: Most bouquet options come in three sizes: Original, Deluxe and Grand. Prices range from around $50 to $90 and many bouquets also come with free delivery. You can add on a vase for about $12.
Subscription options: Want fresh flowers on a regular schedule? You can sign up for floral delivery on your own schedule: Choose once a week, twice a month or monthly delivery. You'll also save 20 percent and enjoy free shipping if you subscribe.
Read 2583 Reviews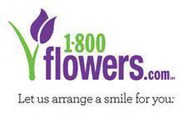 In business since 1976, 1-800-Flowers sells a wide variety of gifts, including gift baskets, keepsakes and bouquets. The company offers standard bouquets and bouquets with fair-trade flowers that can be scheduled for same-day delivery or delivery at a later time.
Read 3779 Reviews

JustFlowers.com, based in Los Angeles, has been in business for more than 16 years. The company partners with local florists to offer hand-delivered flowers to consumers around the world.
Read 2149 Reviews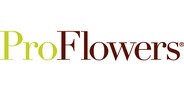 ProFlowers was founded in 1998 to connect flower buyers directly with growers. The company is now a part of a larger family of brands, including ProPlants, gifts.com and Sheri's Berries. It offers a wide variety bouquets, delivered by florists and by shipping companies.
Read more about ProFlowers

Blooms Today serves customers in every state, with quality bouquets from FTD, 1-800-Flowers and Teleflora as well as directly from growers. The company has been in business for over 15 years and now offers flowers, live plants and gift baskets.
Read more about Blooms Today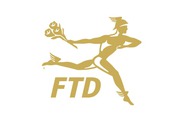 FTD was established in 1910 when 13 florists joined together to offer flowers across the country that could be ordered by telegrah. Today, the company delivers flowers and other gifts around the world. Orders can be placed by phone or on the company's website.
Read more about FTD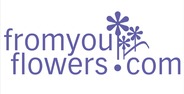 From You Flowers has a large network of local partners, working with more than 20,000 florists worldwide to provide the freshest blooms on demand. The company also offers other gifts, like stuffed animals and fruit baskets, to be delivered with or instead of flowers.
Read 3504 Reviews

In business more than 78 years, Teleflora is an experienced flower delivery service. The company offers same-day delivery on many flowers, but also allows consumers to schedule their orders up to three months in advance.
Read more about Teleflora

Avas Flowers started with a single brick-and-mortar location in New Jersey over 30 years ago. Today it is an affiliated partner of FTD Florist, Teleflora, 800Flowers and others, providing fresh and fun floral arrangements.
Read more about Avas Flowers

FlowerPetal.com offers fresh flowers, gift baskets and floral centerpieces for all occasions to consumers throughout the United States. Offering a secure process for ordering flowers through its website, FlowerPetal.com provides same-day delivery for most of its arrangements.
Same-day delivery: Floral arrangements ordered before 2:00 p.m. in the recipient's location on business days can be delivered the same day. Buyers must order before noon on Saturdays for same-day delivery.
Guarantee: Flowers are guaranteed to be delivered fresh and maintain their freshness for a full week after delivery. If consumers are not satisfied, FlowerPetal.com offers replacements or refunds.
Security: FlowerPetal.com guarantees to keep payment information, ordering details and contact data completely secure throughout the entire process.
CarbonFund.org: FlowerPetal.com calculates its carbon footprint and makes donations to CarbonFund.org to offset its carbon emissions.
Wide flower selection: Customers can shop by season, occasion or sentiment and use the detailed FAQs page to select the right floral arrangement.
Disclaimer
Information in this guide is general in nature and is intended for informational purposes only; it is not legal, health, investment or tax advice. ConsumerAffairs.com makes no representation as to the accuracy of the information provided and assumes no liability for any damages or loss arising from its use.
Comparing
×
You're signed up
We'll start sending you the news you need delivered straight to you. We value your privacy. Unsubscribe easily.