Consumer Complaints & Reviews

My husband wanted to have flowers, chocolates, and bear delivered to my office on my birthday. He ordered on line specifically so that he could verify that the flowers would be delivered on my birthday. He specifically choose the second choice of flowers so they could be delivered. I called to find out why and was told that they were NOT sent to my office until 6:24 p.m., by the way we close like other business in the area at 5:00 p.m. No call to check time. I requested that the flowers be delivered to my home since I would not be at work the next day and was told that was fine and that they would upgrade the flowers. Next day by 2:00 no flowers, I called to find out that they were refusing to deliver to my house. No call from FTD. No follow up whatsoever if I had not called. Also it is interesting that my husband account was debited the amount in 1 day but takes 5 to refund. I would highly NOT SUGGEST to ever use this company!!!

I ordered a $70 total bouquet online, which was supposed to be the "upgraded" BEST bouquet. What was delivered was equivalent to a $9.99 grocery store bouquet of flowers. I was so embarrassed when my friend sent the photo that I contacted FTD. They offered to "swap out" the flowers. I declined, as it was a surprise gift for a friend and a swap out is less than acceptable. They then issued a $20 credit after sitting on hold while the customer care representative called the florist and proceeded to tell me I only paid $40 for flowers so I got what I paid for. Again, I told her that I ordered the largest bouquet and asked if I was able to send a photo of the bouquet that was delivered so that she could see for herself. She declined and said all she could give is $20. I would have expected a much larger credit for the embarrassment of the situation.

Ever since her 1st birthday, I have given my daughter roses on her day. First time she didn't receive them was on her 22nd birthday, thanks to FTD. Ordered them a day in advance and asked for morning delivery. I received no emails confirming delivery throughout the day, so I constantly checked their website and was told the order was "in process." When I called my daughter at 7:30 PM, she had still received nothing. Called FTD, and was told the florist who was supposed to deliver it was probably closed, and would it be OK to deliver them the next day. At $62.81 for 6 roses, the answer is no, it wasn't OK. It took me a generation building a memory, and it took FTD only one time to destroy it. Thanks for nothing.

My wife received horrible news that something was wrong with her heart. She is having a hard time and I was trying to cheer her up as she likes flowers. I can't get it right now due to a recent back surgery less than a week ago and I wanted her to know how much I loved her. Worst customer service. They don't deliver as promised. They never called me to tell me my wife would not receive her flowers. Kept giving me excuses say long no local florist would accept order. Of course FTD didn't call me to tell me they were not making delivery. I had to call them and all the customer service manager kept saying was he was sorry. You think I would have learned since this the second time? This has happened a year ago. The unhelpful manager just said they take 1000's of orders a day and they just made a mistake on my order again.
I asked for their company policy. Of course the Manager didn't know the policy. Manager told me the Top bosses if FTD including CEO do not speak to customers about these types of problems. I asked him multiple times to have his boss call me and all he wanted to say is they will not be able to help me. FTD customer service is the worst company I have dealt with. Not hard to call customer to tell them they are not able to fulfill order but FTD doesn't care about this. Unless I hear from FTD corporate office bosses I will continue to call and request they change their company policy. Don't order from FTD.

I ordered my flowers on 9/16/16 for 9/17/16 to be delivered to my mother on her 57th birthday, since I couldn't spend THAT day with her. When I saw her the next day I asked how she liked the flowers and she told me she never got them. When I called their 24/7 customer service line that night, I was on hold for about an hour before I became tired of listening to their hold music- assuming the 24/7 was a typo or recently changed. I then called this morning 9/18/16 and got in touch with someone almost immediately. The man barely spoke English and informed me that they could not find a FTD certified florist near that location. Which is all fine and dandy, BUT WHY DIDN'T ANYONE CALL ME?! He gave me a half sympathetic apology and asked if I'd like to place another order... Why would I place another order through a company who over promises and under delivers? No, I asked for a full refund.
Since then, they've sent me SIX emails offering me free shipping... SINCE THIS MORNING! Between their limited selection, poor customer service, lack of communication, and their $18 service charge, they'll never receive my business again! I DO NOT RECOMMEND THIS PRODUCT OR COMPANY TO ANYONE. I'd pay an Uber driver to deliver flowers to my mom before I gave this company another penny. After reading everyone else's reviews, this would explain my challenge of finding where to leave a review on their own website- that says a lot about a company.
How do I know I can trust these reviews about ftd.com?
595,131 reviews on ConsumerAffairs are verified.
We require contact information to ensure our reviewers are real.
We use intelligent software that helps us maintain the integrity of reviews.
Our moderators read all reviews to verify quality and helpfulness.
For more information about reviews on ConsumerAffairs.com please visit our FAQ.

I order flowers, a stuffed bear and a card from ftd.com, for my 18th wedding anniversary and these bums did not deliver on the day they said, so I called and talked to some rude ** that informed me they could not fill the order! They never called, texted, or emailed me to let me know this! Rude Bastards!

Ordered flowers to be sent in time for a viewing 2 hrs. prior to a funeral. Flowers arrived in a broken vase a half hour before the funeral so not in time for the viewing as it was promised. I had specifically asked if it would be delivered in time for the viewing and was told it would be there in time. The top edge of the vase had chunks (large pieces) missing from it.

I ordered a sympathy flower arrangement to arrive the next day. This was for a family gathering between 12 pm and 6 pm. Called customer service between 12 pm and 4 pm (that day) four times looking for status. Each time they would put me on hold for 30 seconds to reach the local florist. Each time I was told they are not answering and they will send them an email. Something was definitely not right so went online and saw all these frustrated customers. Called immediately (5 pm now) and requested a cancellation and refund.
Was put on hold for 30 seconds again so the local florist could be reached. Big surprise no one is answering. Was offered an upgrade if I agreed to have the flowers delivered tomorrow but I declined right away and requested a cancellation/refund. I requested a specific day for a reason! I will now have to wait until tomorrow so "FTD" can contact the local florist and put in the cancellation. The flowers look nice online but as one reviewer mentioned, "You do not get what you pay for".
This was embarrassing as I was not able to send my condolences for the family gathering. Should have saved myself from a headache, called a local florist directly. FTD is not reliable and should be considered scammers. It is amazing how this company is still in business after seeing all these single star reviews. The customer service appears to be outsourced to India. However, the people I spoke to did not have that heavy an accent and were courteous.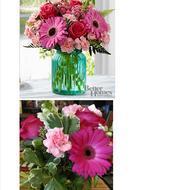 I wish I saw this review site for FTD before placing my order. I used a Groupon to place my order and also found out that they offered a promotion that day for free shipping on a specified set of flowers. I placed my order only to find out that I had been charged for shipping and the flowers that got to the recipient were different from the ones that were advertised. When I called to complain about it, Joe the manager offered to give me a $20 coupon to reorder from FTD in the future (what a slap in the face)! Would not order nor recommend FTD to anyone.

I ordered a large bouquet and upgraded it to "full and lush," with a teddy bear, for someone in the hospital. The bouquet was supposed to include lavender stock, Matsumoto asters, iris and daisy poms, and a lantern style vase with a clear glass cylinder. But the bouquet received was nothing like the photo of the one I chose, and there was no lantern style vase - it was a total embarrassment. I contacted customer service and basically got the runaround. No discount, no apology, no refund; just a lingering feeling that I was robbed and there was nothing I could do about it. How can this company get away with such blatant disregard for their customers?

I paid $18 for shipping fee (yes this is what they charge you!!) and they ended up shipping my flowers UPS! My aunt did not receive them until 6pm that night. What a horrible way to do business. Had I known I was using UPS I would have shipped them myself and saved me the $$ and my aunt would have had the flowers that day to enjoy for her birthday. Go with another flower company instead and save your $$.

First and last experience ordering from them. Flowers did not arrive even though all information and spellings were correct. Flowers did not show up at hospital and I am very embarrassed. I ordered in plenty of time for these to have been delivered if the local florist had cared and the order had been placed by FTD.com. Dealing with customer service offshore was a nightmare.

How embarrassing to order a sympathy bouquet for a dear friend of mine, and the order I placed didn't even come close! Who sends sunflowers and daisies as a bouquet for a funeral?? When I called to speak about my disappoint the CS AGENT first tells me she will give me 20% discount which only $5.16, and proceeded to tell me it's up to the florist discretion as to how the arrangement will be put together! THEN WHY HAVE PHOTOS ONLINE FOR Flowers that will not be sent??
I asked to speak with a manager. When the manager got on the phone he stated he understands my frustration but he can only offer me a 40% discount which was 16.00 bucks!! I didn't have a problem with paying for my order, FIX IT or refund me my money. Then I was told the order placed was for a florist arrangement. I stated I did not order that. I spoke with the representative over the phone and I did not order that. The arrangement that was sent DIDNT come close to what I ordered! I'm so disappointed in FTD. I would NEVER recommend a person to them. BUYER BEWARE! Please see the image and you tell me.

Had the worst flower delivery - or should I say, "non-delivery", experience ever! FTD were supposed to deliver the flowers to my relative in Toronto, Ontario on Friday. Not only the flowers were not delivered, no one even bothered to let me know. After several unsuccessful attempts to reach FTD customer service by e-mail, I finally called them on Sunday (the flowers were still not delivered!). A disinterested, sleepy customer service rep told me that they will deliver the flowers on Monday. Guess what: never happened! FTD took my money and never provided services. They simply ignored me. I will never use them again!

When my father in law passed away, I purchased flowers from FTD for next day delivery to my mother in law. The next day, FTD called me - after it was too late to have the flowers delivered that day - to tell me they didn't have the bouquet in stock and asked if they could order a replacement to go out the next day. I said OK, but please remove the next-day charge. They proceeded to order flowers that were 15 dollars MORE expensive than the ones I had ordered. THEN, the next day FTD called me - AGAIN AFTER IT WAS TOO LATE - and told me they couldn't deliver the flowers, and offered to deliver them 3 days later - 5 DAYS AFTER THEY WERE SUPPOSED TO ARRIVE. This is the worst customer service experience I have ever had, and my mother-in-law still doesn't have her arrangement.

I ordered an arrangement for a funeral using Ftd.com. The arrangement was described as "full" and "lush" containing lavender roses, lavender stock, and pink stock. I was very embarrassed when the arrangement sent was extremely small, contained dark pink roses and no stock at all. I submitted an email complaint but Ftd.com did not respond. I followed up with a phone call requesting a full refund. The agent's English was very difficult to understand, but she told me the best she could give me was a 20% refund. I will never trust FTD.com again.

I am a local florist and I want to tell you what really happens when you place an order for delivery of fresh flowers with FTD. This does not include flowers that are shipped in a box (that's a different matter completely). I'm talking about the floral choices you make on their website for flowers designed by a real florist. First of all, you need to know FTD is NOT a flower shop. FTD is an order-taker with a gigantic Internet presence. They pay a lot of money to Google and other search engines to be in your line of sight.
Next you need to know they keep up to 30% of the money you spend on your selection from their website. That means, if you order $100 worth of flowers, the florist only gets about $70. The rest of the money you pay, including the "service fee" stays with FTD. The florist, therefore, has less money than you think in order to fill your order. Most florists do their best to fill the order the way you see it online, but FTD uses Photoshop or professional photographers to lure you in, and real flowers often don't look that way!
Many, many times substitutions must be made. The flowers shown on FTD's website are not necessarily in season. A florist might run out of the color, or the flower, or even the container. Just because FTD sells it, doesn't necessarily mean the florist can fill the order. But you do have a choice! You can take another minute of your time and find a real, local florist! Yes, we are more difficult to find online because we don't have the big bucks to pay Google to compete with the likes of FTD. But we are here! We are the mom and pop businesses that are on your streets, in your cities and towns. We hire your friends and neighbors. We pay local taxes. We support our schools and local athletics. It's worth it to find a real, local flower shop.
How do you know? Pick up the phone and call! Tell the person you want to come in to pick up your flowers, and if they say NO, that you can't come in, then you are dealing with an order-taker like FTD (and so many others, like Teleflora, 1800flowers, Proflowers, Just Flowers, to name a few) and search a little bit farther to find a real flower shop! A real flower shop can tell you which flowers they have in their store, which containers they have, and which day they can deliver. You can be confident that 100% of your money is going into the local economy instead of somewhere out of your control. Take the extra minute to find a real, local flower shop! You'll be glad you did! I hope this helps the next time you think about ordering flowers from FTD.

Purchased a bouquet for $59.99 with a 20% off coupon, and ended up being charged $80.00!!! Extra charges on top of extra charges not disclosed at point of purchase. Continued BAD customer service with a snarky, wise ass and condescending attitude that never resulted in a refund, apology or any action whatsoever. Will NEVER purchase again. Also BEWARE - FTD and ProFlowers are the SAME company and share the same practices.

Ordered well in advance. Order received on correct date but horrified to open the box to a few menial flowers that would NEVER bloom into the bouquet ordered. Seeing it brought me to tears!!! I send a complaint and received an email saying that they were looking into it but I really hope that a company that has been around for so long would value customers and quality. It should be illegal to bait and switch. Oh yeah, it is. Look at the website for the Belle of the Ball. I paid for the upgrade as well. This pales in comparison. I got screwed!

I orders a tree with pink buds for a coworker that passed away. My team collected cash and decided a plant or tree would possibly last longer. However, at the viewing I noticed that a pink flower arrangement was delivered in error. I immediately emailed and call to report the discrepancy. I was inform the florist would correct they did not. I will not use FTD again. The 17.99 service fee does not assure good service.

Ordered flowers for my mother in laws birthday on Monday night. They were to be delivered sometime on Tuesday!! At 1:00 Tuesday afternoon I got an email saying they were sorry to say that they couldn't fulfill my order!! I called customer service and after sitting on the phone for 20 minutes - I was told that they couldn't find someone to deliver to that address!! But please accept a $15.00 gift certificate to use on your next purchase!! Terrible, terrible service!! Why would they wait till 1:00 the next day to tell me!! And then to insult me by offering $15.00??? Never again will we use FTD.

I was ordering flowers for my mom, who had just had a stroke. I went through the whole webpage selection process, filled in all the fields, and then at the very end this service fee of $17.99 shows up. While I am certain that part of that is a delivery fee (or perhaps I shouldn't assume), that is pretty outrageous. Then, of course, they offer you a great deal... $19.99 to become a member of their club for a year, with free service fees for the subscription period. Now I am feeling completely manipulated. I called their customer service number, told them why I am not ordering flowers from them, and found a local flower shop near my mom to order the flowers from. And guess what, I saved $10 doing it that way. Good-bye FTD.

I paid $77 for my order which showed up absolutely different than the offer on FTD website. The flowers, the vase - nothing matched my order. My complaint was not answered as well.

I was using my United Airlines Rewards points and chose two plants from their list. After putting in all my info and seeing that 25,000 points would be deducted from my United account... I clicked confirm and then got a message that FTD was charging my credit card. I immediately clicked on the button that said "you may cancel within 24 hours." I received written confirmation from FTD that my order was cancelled. I wrote a complaint to United and received an apology from them in writing. A few days later one of the plants arrived and I spent hours on the phone with FTD and United trying to straighten out the problem.
I wrote to both of them and sent documentation showing the cancellation. When my charge statement arrived for that month I was charged for the one plant. I objected to my credit card company and sent a 1/2" stack of written documentation showing what happened. They wrote back for more information and I sent that registered and certified US mail. The credit card company finally responded that since I got a plant I had to pay!!! My advice to all... BOYCOTT UNITED, FTD AND CHASE. THEY ARE SCAM ARTISTS.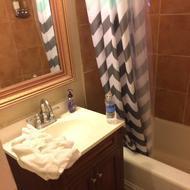 I placed an order for flowers with ftd.com on 7/7/2016 for my grandmother's 90th birthday. On 7/11/2016, the day of the scheduled delivery, I received a phone message from ftd.com asking me to call them regarding my order. Upon calling them back, a representative explained to me that the florist had contacted them and was confused that the zip code on the order did not match the address. The representative explained that, because of the confusion, the florist did not deliver the flowers. I checked my order receipt email and indeed the city part of the receipt's address, which was shown as Calumet City, IL, did not match the zip code 60643 which is actually Chicago, IL.
While still on the phone, I then did a quick search with google and verified that zip code 60643 is indeed Chicago, IL, and not Calumet City, IL. I explained this to the representative and she updated the information. She then asked me if it was okay to deliver the flowers the next day which I reluctantly agreed to. I was in somewhat of a hurry since I was just then arriving from a plane trip to visit my grandmother on the weekend before her birthday so I left it at that with ftd.com and concluded the call. About an hour later, I called ftd.com back and requested that my delivery charge be refunded. I felt that both the ftd.com and the florist were at fault for not trying to resolve the zip code themselves which is something that took me about ten seconds to do using google while on the phone with the representative.
Also, if the address is entered into google maps, it shows the correct location. I explained my point of view to the representative and she put me on hold to authorize the request. Upon returning, she informed me the ftd.com would not be refunding my delivery charge because the city entered on the website's checkout form did not match the zip code. She did however admit to me that they had verified that the 60643 zip code was indeed Chicago, IL; presumably when I had corrected the order in the previous call. However, she explained that ftd.com has no control over what is entered on the website so there would be no refund. At this point I explained to the representative that if that was their policy, I would no longer be ordering from ftd.com in the future and we concluded the call. After the call, I recreated the order on the ftd.com website.
On the site, before you even browse for the actual flowers you want to purchase, you are required to enter a date of delivery and a zip code so that it can determine what is available. Throughout the ordering process, you are not shown the name of the location that the zip code corresponds to until you check out whereupon the website automatically fills in the city field of the address form. There appears to be an error in the way the website resolves the zip code because, as seen in the attached image, the zip code 60643 results in the city field being auto-filled with Calumet Park, IL which, as previously shown, is an error. The city field of the site's form is editable, and I admit that I did not catch the error. However, when a website auto-fills a form, it is very easy to overlook errors and just assume that the information is correct, especially with something like a zip code to city.
In conclusion, I feel that both the lack of proactive action on the part of ftd.com or the florist to resolve the error themselves and the error on the website itself justify a refund of the delivery charge. ftd.com has shown themselves to be very inept at resolving their own mistakes. It is unacceptable to me that they would not admit fault in this case especially considering that I have a long ordering history with them. I would not recommend anyone ordering from ftd.com until either they resolve the errors with their website or change their policies regarding the consequences of them.

The prices that are advertised on the website are a complete scam. Between handling fees of $4.99, a sales fee of $9.35 and a service fee of $12.99 this is no bargain. When I inquired about the extra charges I got a very short explanation of "Due to the nature of the flowers some additional fees are added to the order to ensure quality is preserved and the order is delivered".

I ordered same day delivery for flowers for my sister and was charged a same day fee of 22.98.The sent me an email saying that the florist they contacted could not fill the order yesterday but would do it today. My sister never called me so I contacted FTD again. They said that the florist could not fill the order and wanted to send it to another florist. I said OK but I'm expecting a full refund of the service fee. I will never buy from FTD again. I should have gone to Wal-mart. If they hired people who could speak English this might have gone better.

Recipient's family member was waiting to receive a call about delivery of the flower delivery, never got one. They checked outside and found the flowers dumped over on the ground. Sent me the pictures of how it arrived and not only that but the flower arrangement was not even what I selected on my order. I paid $80+ for what looked like flowers in a plain clear vase I could have bought from Publix and dumped there myself for $25. I ordered "full and lush" CCC FTD Purple Pop Bouquet to be delivered in a purple vase. I am very upset and feel I've been scammed. Never will I use this company again.

I ordered flowers for one of my best friends and had instructions to deliver by 2 pm. I paid almost 20$ for the delivery. To make sure they delivered on time, I called that morning at 9 am and talked to them and told them about the time because of her work schedule. They assured me it will be there. At 2:30 I called and they told me it won't make it until 4:30... 5pm. I can't believe how unprofessional they are. I read horrible reviews but gave them a chance and never again!!! BE AWARE of this unprofessional company!

I received blue roses from my fiancé for my birthday at my office on Wednesday, but I had to go out to the Appalachian Trail to pull him off because of an infection; so I left the flowers in the office over the weekend. I filled the vase up with water. I came back into the office on Monday, expecting to find drooping roses, but instead I found a dozen full bloom roses with new growth on the stems. There wasn't even a slight bend in the stem. I am so pleased with the roses except I cannot dry them now because I want to see if they will grow from the clippings since I have never seen any cut roses grow new shoots before this.

ConsumerAffairs Research Team
The ConsumerAffairs Research Team believes everyone deserves to make smart decisions. We aim to provide readers with the most up-to-date information available about today's consumer products and services.
Incorporating a wealth of luxury gift items to go along with its farm-fresh flower bouquets, FTD.com has become an industry leader in the floral market.
Add a wake-up call: Include gourmet coffee with a floral display for a morning-after gift.
International delivery: Get delivery where you need it, when you need it.
Same-day delivery: When the unexpected happens, you need to be able to respond immediately. FTD.com lets you do exactly that with same-day delivery options.
Buy for him: When you want to send him a gift, check out a catalog of products designed to delight to go along with any floral delivery.
Include some sparkle: FTD.com has a comprehensive jewelry collection that lets you add a bit of decoration to any gift.
Best for Suitors, husbands, modern women and companies.
Basic Information
Company Name:

ftd.com

Website:

https://www.ftd.com/