Consumer Complaints and Reviews

Horrible Bait and Switch! Announce one price and same or next day delivery, show you a page with your totals, and the final confirmation page ups the price by at least $10.00. I am sorry that I read the reviews so late - all say the company is bad and that the flowers are rotten - thus far - the dishonest marketing stinks like a bunch of stale dead flowers. DO NOT USE THIS COMPANY!! I shutter to think what my sister's birthday flowers will look like when delivered tomorrow.


I ordered flowers for my mom's birthday 10 days in advance. They were supposed to be delivered today and they never came. They sent an email saying they will refund the delivery fee. But, I wanted my mom to get the flowers.

I orders a funeral spray to be delivered for our mother. When we arrived, the spray had not been delivered! We were so disappointed! I called the 1800 number and spent 20 mins of my mother's funeral trying to figure out what happened. I was told that the florist would delivery it in 40 minutes!! Approximately 45 minutes later, during the funeral service, the spray was delivered and it was horrible. We ordered the deluxe arrangement, and what was delivered was so cheesy, full of baby breath, which were not even shown in the picture on their website. The quality of roses was poor. We were so disappointed in our last time to give our mom roses. Originally, I was told they would reimburse us 30% of our money, but after speaking with a supervisor, we're reimbursed all of our money. Bottom line, if you have time for major screw ups, try this florist... If not, don't take the chance.

I purchased an expensive bouquet for my Mom's birthday. They arrived on the date I requested, but she said quite a few of the flowers arrived dead. She took a picture of the arrangement and they were nothing like the picture I purchased. Probably half the size and not even close to the Fall Sunset arrangement I requested. I was very disappointed! I called ProFlowers and all they could tell me was to count the stems because there should be an exact number. Ok well, what about the death flowers, what about the size I paid for, and the total different arrangement I asked for??? Nothing was done. I will never again use ProFlowers.
How do I know I can trust these reviews about ProFlowers?
610,392 reviews on ConsumerAffairs are verified.
We require contact information to ensure our reviewers are real.
We use intelligent software that helps us maintain the integrity of reviews.
Our moderators read all reviews to verify quality and helpfulness.
For more information about reviews on ConsumerAffairs.com please visit our FAQ.

The default order on the mobile site was 'deluxe', and I selected 'small'. When I got to checkout, both the deluxe and the small were in my cart, with no way to delete the unwanted deluxe. I closed out that order, without ever seeing any sort of 'confirm here' page. Opened a new order confirming just the 'small', and proceeded thru PayPal. Discovered the next day that three orders were shipped, each with a 'handling' fee of $15, even though to same address. Three levels of customer service later, with the obvious error in front of her, 'Dilencia' held the line at pennies on the dollar off only the 'unwanted' two orders, nothing off the 'handling' fee. $50 off a total of $180, representing $120 worth of shipments I never intended. "We see what you were trying to do," she said, "but that is the best we can do."
I told her she should be ashamed of profiting on an error, and she remained silent, the sound of other complaining customers in the background. I hope I order many flowers for loved ones in the future, and will go out of my way to do so with any other service than ProFlowers. They simply have no concept of customer service. Their sketchy ordering site, especially on a mobile phone, should be grounds for a class-action lawsuit.

I ordered flowers for my sister's bday from ProFlowers. I ordered what was supposed to be 100 Peruvian lilies. The flowers arrived on time but they were half dead and not what they were supposed to be. The flowers my sister got were almost dead, ugly, one color and looked like I picked them myself of out someone's garden. Very disappointed and will not use this company again.

I have heard countless commercials for ProFlowers and was under a completely false assumption of how they operate. I think they like it that way... Do yourself a favor and NEVER order from this company. Do you want to send someone flowers or do you want to send them dirty, wilted, damaged flowers in a tacky cardboard box loaded with ProFlowers labeling on everything from the card to the exterior of the package? It doesn't come off good to anyone you care about. The only reason I can see ordering from ProFlowers is if you send them to yourself so you know how bad they are prior to NOT giving them to someone else. Local florists, grocery stores, Sam's Club/Costco or farmers markets are better. There is one thing you're guaranteed to have with your order from ProFlowers. REGRET.

We ordered a Sympathy Basket of Flowers from ProFlowers.com on October 8, 2016. Our credit card was charged. We wanted delivery to the funeral home by 8 am on October 11, 2016. We received a call and an email the night before the funeral (too late to order from anywhere else) telling us they couldn't find anyone in the area of the funeral home that could deliver that early. They told us they credited back our card, but it would probably take 5-7 business days for our bank to credit it back to our account. This is the first time I have had this experience with ProFlowers.com. I was disappointed and angry. This review will also go public on Facebook. This is such bad business practice.

Ordered three arrangements for Nephew's funeral; a casket spray to be delivered to the mortuary for the viewing on Thursday and two floral baskets to the church for the funeral on Friday. The florist delivered everything to the mortuary on Thursday, even though I had specifically explained that the mortuary would only take a specific number of arrangements and anything over that amount, we would be charged. I called and they had the nerve to offer to pick up the flowers while the family was at the viewing; are you serious? When I checked my credit card, they charged my card a higher amount than on my invoice that I received.

These guys are absolutely a MESS!!! They have screwed up the last 2 orders I have made with them. The last being a bouquet of flowers sent to my 88 year old mother that never arrived! I contacted them and they told me they had no one who could deliver them. They did not contact me nor my mother to inform either of us that the flowers could not be delivered. They just DID NOT DELIVER THEM! The people I spoke to (service in India, me thinks based on the accents) were more than understanding and courteous despite my level of lividity. I give them credit. The order prior to this was shipped in April to same Mother and they were a wilted bunch of dead and dying flowers. Just what a son wants to send to her mother who was raised by one of the finest Florist owners in America. They charge ridiculous prices and deliver rotting garbage IF THEY DELIVER AT ALL!

I made a large order of flowers for an out of state funeral that was on behalf of several family members. The order was made more than 24 hours before the service. ProFlowers did not notify me until AFTER the funeral service that they were unable to deliver the flowers, stating I did not authorize substitutions?! First of all there was not an option regarding flower substitutions anywhere on the order form (which I would have been fine with). Second, why didn't they reach out BEFORE the funeral service to tell me there was a problem? Calling customer service was a joke, I could not even understand the representative, and they were completely unapologetic and unprofessional. In the end there were NO flowers from our family at the service, and so far no apology or refund. This company is a scam! Stay far, far away from ProFlowers.

After ordering flowers for my mother's birthday 10 days in advance, a confirmation email was never sent that the flowers were on their way. When a delivery confirmation was never received that they made it to their destination, I received a phone call on my mother's birthday telling me that I forgot about her. I had to call Proflowers to find out that there was a problem with the box during delivery, but no one made an effort to notify me. I have had problems with flowers not being delivered to my mother in the past, and this is the last straw.

Ordered flowers for next day delivery. The flowers were never delivered to the recipient. When I called Customer Service, I was told that it must have been given to the wrong person(?) and offered to re-deliver it in 5 days(??). Appalling and completely unacceptable. Never using them again, EVER!

My sister had surgery and I wanted to send her flowers ASAP. I chose ProFlowers because they advertise overnight delivery and it was important that they arrive overnight. Paid extra $10 for overnight ($5) and weekend ($5) delivery on top of a $15 delivery charge (so $25 of delivery charges). Flowers did not arrive on Saturday. I called and was told that they couldn't reach the florist so they could not tell me the status or assure me that the flowers would arrive. He was most likely in another country. Saturday -- no flowers. Sunday -- no flowers. No call to inform me of a problem. Nothing. Monday I requested a refund. No explanation provided. No apology for the very poor service. NOTHING. This company is very poor. I highly discourage you from using them.

I ordered flowers for my friend to be delivered on her birthday, Friday, Sept. 16. I received confirmation of the order and the $51.97 was debited from my bank account. The flowers were not delivered on Friday. I called Monday, Sept. 19 and spoke with a customer service rep who apologized, said that the flowers would be delivered today, Sept. 20, with an upgrade, 20% discount, and an apology note. NONE OF THIS HAPPENED. This company has the absolute worst customer service AND, more importantly, it does not fulfill its business obligations. Today, after calling the company out on Twitter, a woman named "Sandy" apologized and told me to send an email. Based on past behavior, I have absolutely no faith that an email will accomplish anything. You can't keep saying "sorry" -- that's what they said Friday, then Monday, and now today. It's totally ridiculous. Businesses can't run on sorries.

Unfortunately, it was such a unpleasant experience for me. I've been your customer over three years every occasion and I just spent $500 for funeral in August.
It was really disappointing experience. It took me two hours to talk to Candece, and meanwhile they hung up on me, then I have to go all over again. She only gave me 50 % off after spending $300, and the flower I purchase was nothing like the picture on your website. It was for my best friend's daughter's wedding ceremony, and I felt terribly embarrassed and deceived by your company after spending $350. I'll not coming back to your service ever again.

I recently ordered flowers through ProFlowers and paid a premium to have them delivered same-day in time for a funeral. Over a day later, I received an email stating... "We regret to inform you that the item you selected is no longer available in the delivery area for the delivery date. We sincerely apologize for any inconvenience this may cause. Please contact us so that we may assist you in selecting another product. We look forward to hearing from you."
When I called to complain and demand my money back, the customer service person asked if I would be interested in ordering flowers for a week later. I was LIVID. Not only did they wait over a day to notify me that they couldn't fill my order (are there no flowers near Austin, TX), they then insulted me with a sales pitch. I have demanded a full refund and will NEVER order flowers through this disreputable and incompetent company again.

ORDERED A DOZEN LONG STEM ROSES FOR SISTER'S BIRTHDAY TO BE DELIVERED TO HER PLACE OF BUSINESS JUST LIKE MY FATHER DID every year before passing last year. Received email the flowers were delivered to sister. Call Sister flowers never were delivered. Tried to call ProFlowers. Cannot speak to a supervisor. Could not speak to anybody who knew what was going on. I could not get order confirmation. Lies, lies, lies. Horrible, horrible, horrible company. The woman on the other line how would she feel if this happened to her. She laughed at me water company horrible customer service skills turn around and ordered from a local Boca florist. Had to pay again waiting for the results of that this afternoon. Will give them a positive review if it comes through. With ProFlowers I even paid to have express delivery hand-delivered. What a joke.

A BIG ZERO for ProFlowers! I ordered same day delivery at 10:30am for my niece after she was announced homecoming princess so they would be there the same day. Not only did they not deliver them, they called the NEXT day at 11:50am to say they weren't delivered but would be that day, then AGAIN at 4:28pm to say they couldn't deliver now until the NEXT DAY!!! Awful, awful customer service. I will NEVER order from them again - back to 1800Flowers! Huge disappointment! After demanding a refund they informed me I still have to pay the same day delivery charge!!! FOR WHAT??? Unbelievable!

I think everyone else has said it. I didn't need same-day delivery. I didn't need first-thing-in-the-morning delivery. I didn't need the vase. I just wanted the flowers to arrive. And the $27.99 bouquet came to (drumroll) $53.96. Now, let's assume that taxes kicked it a little over $30. What's the other $20-plus for? Again, no vase, not even a cheap one. No rush. Just - as others have pointed out - once all of the information is in, the card is written and edited, the credit card is entered, it's a bore having to start all over somewhere else. If you are reading this beforehand - start somewhere else. I think, in the era of the Internet, we can find local florists and call them and leave out the greedy, sweaty, grossly dressed and putrescent middleman that IS ProFlowers.

It is so sleazy to add on the delivery fees and additional fees at the very end after I've already entered all the addresses, credit card info, etc. Tell me all fees UPFRONT. I will never do business with sleazy companies that hide fees until the end.

Ordered flowers and the fruit and cheese and signed up for 3 months of deliveries for my mother's 90th birthday. This has now been cancelled twice - with promises to ship the next day, now 4 days extension on shipping though "shipping costs will be refunded". REALLY??? This was to have received FREE delivery (as promised on their site) so NO refund and now past her birthday (after giving her the dates to be home and ready to see a surprise). DO NOT BUY from this COMPANY! This is really terrible.

Ordered flowers for delivery on Aug 25, 2016. Flowers not sent, email from We-Care flowers (ProFlowers) stating they were sorry and will get the flowers delivered the next day. Aug 26, flowers still NOT sent. Again, they are sorry and will try the next day. Aug 27, flowers STILL not sent. I called them, they want to try again for Aug 29th. Are you kidding me? Birthday for Grandmother has already passed and ProFlowers doesn't even seem to be trying to get this sent. Fool me once, twice, three times and they want a fourth shot? Use FTD.com or ANYONE else, unless you don't care if it ever arrives.

I ordered flowers from this company before and was pretty satisfied. Two days before a birthday I ordered a flower arrangement to be delivered on the date requested. I called ProFlowers on that day and asks if they were delivered. They said the address I gave them was wrong!!! They had been there several times before. I called 3 more times and said they'd come that evening. Never arrived!!! Called and cancelled order and am expecting a refund. Would NEVER use them again. Very disappointed.

I ordered flowers with same day delivery and 9 hours later, had not received the flowers. I called customer service to be informed they were not able to locate a local florist and cancelled the order without ever contacting me.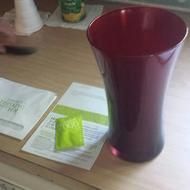 I setup a delivery for flowers to be sent to my friend's family because of a death in the family. Well they came a day late and someone stole the flowers during the shipment and they only received the vase. How embarrassing!? They sent a replacement and again they were not delivered on time!! Horrible!!! I always did business with them and will never again! I hope no one steals the replacements too! We shall see! They even taped it up c'mon!

I placed an order over the weekend and the first available delivery day was Tuesday, which was fine. Tuesday, I received an email stating the flowers could not be delivered because of severe weather. I wondered about this as our weather is beautiful, just hot. The flowers were delivered this morning, one day late, and my friend sent me pictures. They were beautiful, much like the picture. I was truly satisfied. This afternoon I receive another email stating they were crediting all of my shipping charges because the delivery was delayed. I thought this gesture showed great customer service of the Company ProFlowers. I will use them again for sure.

I ordered what I thought was a beautiful arrangement for my mother-in-law for her a birthday gift and when it was received it was the most disgraceful flowers I have ever seen. It looked like I had sent and picked them up from a random garden in a heat wave if you can imagine that. Then they want to so call honor me a coupon for more than what I paid and charge me the difference on my credit. What people do for money. I will never order from them again. See what I ordered and what I got (images below). A disgrace. For what I paid I could have done better buying at the corner grocery store and spent way less. I wanted to give my mother-in-law a beautiful experience of receiving them. Beautiful flowers I thought I ordered. Never again.

I ordered the deluxe version of beautiful flowers including a beautifully wrapped vase. Got a pathetic arrangement. Not one flower as pictured and a standard junk vase. So disappointed.

ConsumerAffairs Research Team
The ConsumerAffairs Research Team believes everyone deserves to make smart decisions. We aim to provide readers with the most up-to-date information available about today's consumer products and services.
As part of a family of brands in the floral industry, ProFlowers has a lot to live up to. It makes a commitment to fresh blooms right from the field.
Holiday decorations: Not only does ProFlowers sell stunning seasonal flower arrangements, it also sells decorations like wreaths and cornucopias.
Buy for the garden: For flower enthusiasts, a range of plants, bulb kits and bonsai trees are available for sale in addition to bouquets.
Automate gift giving: Buy its "gift of the month" club and get 12 deliveries throughout the year. The appreciation from your loved ones will be well worth the cost.
Same-day delivery: Pop out during your lunch hour to place an order, and never miss another birthday.
Include a snack: Gourmet food offerings include sweets, wine and fruit baskets, all of which make great corporate thank-you gifts.
Best for Suitors, husbands, modern women and companies.
ProFlowers Company Profile
Company Name:

ProFlowers

Website:

http://www.proflowers.com/