Consumer Complaints and Reviews

I ordered a Peace Lily that was to be delivered to the funeral of a dear friend's husband. I ordered 36 hours in advance (can't hardly order much sooner in the event of something as unplanned as a death) and I chose next day delivery so it would arrive before the 4 pm visitation. I got an email notification the EVENING of the visitation that it just left via FedEx and would arrive the NEXT day by end of day. WHAT? I paid $25 for shipping and it literally missed the entire funeral! He was buried by the time the funeral home got the plant. I am so embarrassed! They reimbursed me $23 but I still paid $40 for a plant that didn't arrive for its intended purpose. I'm not happy!! Horrible place - stay away!

Ordered flowers for my mom's birthday 5 days in advance. On the day of delivery, I was checking my emails waiting to receive confirmation that they had been delivered. Called a couple times for status updates. At 9 pm when the flowers still had not been delivered they realized my flowers had never been placed on the delivery truck and they could not get fresh flowers to me till 3 days later. I canceled my order and requested a refund. 3 days later they delivered my original flowers that were dead by the time they got to us. My mom loves flowers, and I was so excited to give her the beautiful ones I had ordered. I've attached a picture of what I ordered and what I received.

I ordered flowers to be delivered the same day which never got delivered, so they got delivered the next which were white roses that were browned. I never got the same day delivery fee. Plus when I called the next day after the bad quality of flowers that got delivered a day late. I called this company back and they informed me that they could not get in touch with the florist but they would send a message to come back and get them and to deliver some more, but my question was you can't even guarantee that this next arrangement will be any better plus what reputable business would send that kind of poor quality stuff in the first place?
This company clearly are just there to take the orders but have no close communication with these florist companies nor do they have any sympathy or empathy because they want to take the flowers back from the recipient and bring some more. How embarrassing is this. And if I wanted it to be delivered the next day I could have more for less money plus I used a Groupon so that's like 80 bucks for no same delivery and poor quality flowers as well as a incompetent customer service representatives.

Whatever you do, don't place an order with these guys. This past Monday (2/27) I placed an order with ProFlowers for delivery on Wednesday (3/1). The occasion was a birthday, so the delivery date is important. When Wednesday came around, I called late in the afternoon because they were not yet delivered. The person I spoke to on the phone said, "A florist had not yet been identified for the order." One would think 3 days to find a florist would be enough? I should have cancelled the order then. But, in light of a late delivery, they promised to send a larger bouquet at no additional cost. I decided to let them deliver.
Of course on Thursday at noon they were still not received. When I called again, the person I spoke to said, "They were out on delivery." Three hours later they were yet to be delivered. When I called a third time, they said, "The florist had the wrong delivery address. I asked what address they had, and she couldn't tell me. I asked why me or the recipient was not called to get the correct address? No answer was given. I asked for the name of the florist and they couldn't give it. When I told them I would cancel the order if she did not provide the florist name, she said, "They still couldn't give that information." So I cancelled the order. Shortly afterward I received an e-mail of the cancellation. Later in the evening, I received another e-mail claiming the flowers were delivered. Except they weren't. These guys suck. They can't be trusted.

I orders some flowers for Valentine day a week prior to that day and paid for it and they never delivered it. I called for refund and never got it yet. We in March first and nothing returned to me. The worst people ever. Called and they lied saying I will get the refund in 10 days and never got it. Don't deal with them ever again. Those thieves screwed up my Valentine and the girl I wanted to date now think low of me and never talked to me again. All because of them.
How do I know I can trust these reviews about ProFlowers?
721,363 reviews on ConsumerAffairs are verified.
We require contact information to ensure our reviewers are real.
We use intelligent software that helps us maintain the integrity of reviews.
Our moderators read all reviews to verify quality and helpfulness.
For more information about reviews on ConsumerAffairs.com please visit our FAQ.

Seriously, I give up on this company. The first few times with mistakes and hidden charges and rude, long, slow customer service. I thought was just mishaps, not the case, it's every single time I make an order with them. I will never be ordering again from them. They make a mistake, they have me on hold forever, no one speaks English well there, they can never hear me on the phone, their phone quality is terrible, long wait times, no resolutions to ever any problem. They suck. And to top it off, their flowers sometimes don't make it on same day delivery even if you pay the extra money for it and the quality of the flowers suck. The people are so rude on top of that! So expensive!

The vase was broken. Tried to resend. Order got lost. Hard time getting refund. Wording very strange. Had to call up and verify. Pain in the ass. I didn't think ordering flowers would be that hard. Customer service isn't what it use to be.
Updated on 03/19/2017: They explained to me "no problem" "we will refund you". Three weeks go by and no refund. I called them to inquire and the ding dong operator apologized for not posting it. Bottom line, they are like a lot of companies out there hoping you forget. I finally got my refund but realized their game. Never again will I contact Pro Flowers. My advice. Stay away!!!

My husband ordered roses for me to be delivered on Valentine's Day. They were never delivered. I called Proflowers later that evening and after being transferred twice, I was told that since it was two minutes before the cut-off time for delivery and the flowers had not been received, credit would be reissued to my husband's card. It has been 10 days now and he still has not been reimbursed. This is the third time we used the service without success. The first time about three years ago, the flowers were delivered to a neighbor's home. Fortunately, I was able to track them down and got those. The second order was never received and we have no idea what happened to it. And this year nothing. Three strikes and you are out. We will never, EVER again order from Proflowers. We also plan to report this matter to the Better Business Bureau. Proflowers should be renamed NOflowers.

I ordered flowers to be delivered on a certain date. I paid extra for this service. I received an order confirmation & my credit card was charged. The flowers never arrived. I called ProFlowers to find out what was going on and was hung up on. When I called the second time, I was told the matter needed to be looked into and to expect a return call within 30 minutes. I never received a return call, even after days. My husband called, the third time, and was told the order was never placed. Please tell me how the order was never placed even though I received an order confirmation and my credit card was charged!!
These flowers were ordered for a special occasion and did not arrive until almost ONE week later AND not until my husband and I made multiple phone calls! And, I STILL GOT CHARGED FOR SAME DAY DELIVERY AND WEEKEND DELIVERY, even though the flowers were definitely NOT delivered the day I ordered them & the flowers were not delivered on a weekend! Also, you give them phone numbers in case of any problems, were the phone numbers used? NO! I guess ProFlowers would have just kept my money if I had no way to contact the person that was to receive the flowers. So much for a nice surprise for the person who was supposed to get the flowers. I guess the only surprise was that the flowers came almost a WEEK after they were supposed to!!!

On February 11, 2017; I ordered flowers from ProFlowers.com AKA Provide Commerce Inc. for Valentine's Day. I ordered Valentine's Day Frills Page: **. I picked the Valentine's Day Frills because I liked what I saw, it was a beautiful arrangement. I didn't find the ordering process easy, but soon realized I needed to actually select a vase, so I picked what I say in the pictured arrangement that I liked and placed my order.
I notified the complex I live in to be on the lookout and allow a floral delivery and arranged for the recipient to be on hand to accept this beautiful arrangement, personally. On Valentine's Day, a UPS truck left a "BOX" on the doorstep, which was simply set aside by the recipient, not knowing it was flowers for her. At 73, she just assumed it was something I ordered for the home and set it aside until I questioned if she got a delivery or not.
She told me of the box a few hours later and I told her what it was suppose to be. She had a difficult time opening the box and "ASSEMBLING" the flowers, which was a chore to unwrap, read instructions and put into the vase. Not what I intended for her to experience at all! Once unpacked and assemble, the finished product looked NOTHING like the Floral Arrangement I picked and expected to be delivered to my Valentine. The Actual Product Pictured is attached.
After the fact, I could not believe the flowers were shipped in a box and via UPS. I was expecting a hand delivery from a florist, where the flowers would be PROFESSIONALLY cut and arrange as was the case in the Floral Arrangement I picked and ordered online. Some of the flowers appear wilted; it appears half as full, not professionally arranged and no card which I took time to type. I wanted to give her a beautiful Floral Arrangement to enjoy on Valentine's Day. Instead, you sent her disappointing flowers she was expected to assemble. NOT what I wanted. I don't recall seeing that the flowers would be shipped in a box via UPS. I did revisit your website after the fact and found in small print that you ship the flowers in a box, as pictured in attached picture.
I DO NOT RECALL seeing, "Ships in custom ProFlowers packaging and gift box", when I placed the order, but it is clearly there now. Had you made this more clearly known to me, I would have not chosen to order flowers from ProFlowers.com. I wanted and thought I was ordering a real Floral Arrangement Experience from a Local Florist that would Personally Deliver a Professionally Done Floral Arrangement as Pictured Online.
Because of the long history of "Ordering Flowers", I believe that you should make it very clear that you are selling "Flowers in a Box" that require assembly and may be wilted, not floral arrangements by a florist that come complete and require only acceptance by the recipient. For my Valentine, while she won't admit it to me, this has been a disappointment to which she tried to make the best. For me, it has been an embarrassing experience that I hope to never repeat. I am a firm believer in standing up to "Bait and Switch" type sales practices. This, the reason I have taken time to write this letter. I will be sharing in other consumer reporting places that it might be helpful, such as consumer affairs, BBB, Yelp and Google. Disappointed Consumer.

I placed my order yesterday morning for same day delivery to a business, obviously business hours are 9-5, so 430 came around yesterday and I called, asked for an ETA, and the person told me, "Oh I'm sorry. Do you mind if they get left at the front desk..." are you serious??? After paying $70 for 10 flowers for them not to be hand delivered are you serious? So he offered to take off my shipping charge and deliver them tomorrow. It is now tomorrow and when I called he said he can't get in touch with the florist because he's probably not open. Almost 12 pm and the florist isn't open? These people have no idea what they are talking about. He told me hopefully they are still coming today and if I don't receive them by 4 call back. NEVER AGAIN!!!

Ordered a dozen roses from ProFlowers.com for my wife on Valentine's Day. The costs as advertised was $29.00. Unfortunately this price did not include guaranteed delivery nor did it include the decorated vase. After selecting these and other options the cost was $82.00. The flowers arrived on time and I followed the instructions provided. The roses were somewhat wilted and did not recover after watering and feeding as stated in the instructions. The morning after delivery several of the roses were drooping. My daughter solved the problem by purchasing another dozen roses from a local big box department store ($14.00) and discarding the proflowers roses. The big box roses are delightful and seem to sparkle with age.

Paid over $200 for flowers for my niece's funeral. Promised by 1pm day before funeral. They never showed up so we had no flowers there. Bad, bad company. They better refund it! My sister did the ordering so I don't have the order number handy.

The dozen roses I received from ProFlowers were terrible. Not only were the stems misshaped but the leaves were half dead - the vase opening was way too large for the dozen roses and the arrangement didn't even contain a bit of greenery or filler. Very disappointing - we would never use ProFlowers again. Several roses were dead within 2-3 days and the rest never really opened up before they turned brown. They rip you off with the delivery & vase charges (you can get a nicer vase at the Dollar Store).

A month prior to Valentine's Day, I ordered 24 roses of different colors for Valentine's Day. They arrived on time. The roses were closed, just buds. I put them in water right away but as they started to open, they wilted instead. Yellows the first day, then the reds drooped. A single white rose remained alive after 4 days. The leaves were droopy from the start.
I complained and was offered a refund or replacement. I still needed to supply flowers to my loved one. Rather attempt roses, I selected an arrangement of iris and lilies. They are hardy and I hoped would arrive healthy. They arrived all tightly closed buds. After 3 days, the iris began opening. On the 5th day, the iris were starting to wilt and most of the lilies were still closed. Gradually, as the lilies opened, the rest of the iris wilted. No one would buy such an arrangement from a florist. If they are selling arrangements with two different varieties, they need to coordinate their opening better. The iris were beautiful. The lilies were beautiful, but not the spectacular variety shown in their website.

These flowers seemed perfect at first... Day two and they were already wilting. Regardless of the care you give them it just seems these "roses" aren't going to bloom. In fact it looks like they're suffering greatly. Very disappointing and slightly saddening. Someone wants to do nice things for someone else and it ends up being a terrible unforgettable experience. The person who bought these for me probably was better off buying me a ham sandwich and picking me a dandelion.

Flowers arrived on the day that they were supposed to. You be a judge for yourself by looking at the picture. Highly disappointed in the quality and condition. You are definitely not getting what you paid for. Customer service rep was from the Philippines. He was very kind and tried to compensate for my disappointment. Now having read the rest of these reviews, I know that I just want to be Refunded.

Spent an hour trying to order the special. Thank God I did it through Paypal which only charges when the order ships. The site would not let me complete the order for the discounted price. That's how they get you. Buyer Beware. Stay away.

RIPOFF!!! DO NOT BUY ANYTHING FROM PROFLOWERS. If I could give them a negative 10 I would!!! Bad products! Misleading advertisements! Cheapest everything! Flower don't bloom... dead on arrival!!! Stay away at ALL cost!! Going to call David Goldstein and 60 minutes to stop this company from ripping others off!!! They should be SHUT DOWN!!!

I used to love them, I really did. The flowers used to last for weeks, sometimes 3 1/2 weeks or so. And they would be just as pictured and my recipients would just rave about them, and my husband would use PF to send flowers to me and they were gorgeous. That was several years ago, but through the years, the quality has declined. A couple years ago my mother in law got a bouquet that made me so happy I lived on the other coast so I didn't have to face her to die of embarrassment face-to-face, it was THAT bad.
Another time, it just never showed. These are just a few of the fun times we've had with PF over the years, but the final straw is this year. My Valentines flowers were 4 days late and looked like they hadn't seen water in months. I've put them in food and water, but they still won't liven up and are as dry as bones. My husband and I have agreed, this was the final straw. I will call local florists and do business where I wish to send flowers from now on. Thanks, but no thanks PF. It used to be great, but whatever you've done, you need to undo it! Oh, and like all the other reviewers have mentioned, those sneaky charges are kind of crappy, especially to your loyal customers.

I paid extra for SAME DAY delivery for a birthday floral arrangement. After I ordered, I received an email stating that my order had been assigned to a local florist and that the next communication I received would be delivery confirmation. At the end of the day, no flowers had arrived. I called the 800 number, sat on hold for a while, and finally connected with an overseas call center. After putting me on hold forever, a woman told me (in difficult to understand English) that my order had never been assigned to a florist and wasn't being filled. She offered me an "upgrade" to have it delivered another day but no discount, etc. I told her that was unacceptable since I paid extra for same day delivery.
I then got cut off, called back and waited, and ended up speaking with a man named "Art" who said my order would be delivered by 6pm. I told him that was in 7 minutes. He said, "Well it can be delivered late." I said, "When?" He then said by 9pm. So which is it? 6pm or 9pm? It was obvious that he was just telling me a story to get me off the phone. So thanks for ruining my mom's birthday. Tomorrow I get to sit on the phone again, begging an overseas call center for a refund for their screw-up. Don't waste your time. This company stinks.

I ordered flowers from ProFlowers for my very first time. I should have read the reviews first. I was very unhappy with the flowers that I paid for. They were not what was displayed on the website. I will never order from ProFlowers again nor will I recommend them to anyone else!

Say what you do and do what you say. Husband ordered flowers for Valentine. Called at 1 pm, gave them my phone number. They said they did not have to call, it was already delivered. Lie # 1. Gave phone anyway told them to call me and let me know when to anticipate, ok, will look into it and call back. Lie # 2. My husband says what happened (email). They say tried to deliver, no one there (stayed til 8:30 pm, no one came. Lie # 3.
Send email going to deliver Feb 16 (I guess because it is Valentine month, or birthday month, it's ok to deliver when it is convenient for them). Tell them on Feb 15, cancel do not send. So they come Feb 16 at 3 pm. Told them I sent an email not to send it 2 days later. Now they want to charge a delivery fee??? Please be professional, get new management that actually cares about the customer. By the way, flowers were pathetic looking, better quality at Publix or even street vendors. Do not waste time, energy, not worth it. The Better Business Bureau should look into this scam business.

My Mother-in-law sent us a lovely package from ProFlowers for our 40th anniversary. It contained dipped strawberries, a valentine vase and a dozen red roses. The strawberries were delicious, the vase was adorable and the roses were the saddest things that I have ever seen. While unwrapping the roses, many of the petals fell off as some were rotten and others looked as though they had been stored too long in the wrapping. The stems were short and weak and although I followed the directions to the letter, within three days all but one of the roses were dead. (I have worked for a florist in the past and can get most roses to last two weeks or more).
I called customer service and the person helping me could barely speak English; I am sure that the customer service dept. is sourced to another country. She couldn't look up my name, instead I had to rifle through the recycle for the box and find the order number. The process on the phone took over 15 minutes and she then said that she would send a shipping confirmation to the sender. Whaaat? Tell the sender that they sent you something of low quality? I insisted that she send the confirmation to us. It was bad enough that my husband's mother, living on a fixed income probably did without something to send us this gift and now she would get an e-mail telling her that it was sub-standard.
Three days later another shipment arrived and not surprisingly, when I unwrapped the roses over half of the leaves were off of the flowers as well as some of the petals. In addition, the roses were still of poor quality; short, skinny stems and low petal count. Some of the roses had less than 10 petals! In all of my experience with roses, I have never seen such pathetic looking flowers.
I do not see a confirmation in my e-mails which means that my request to not send confirmation to my Mother-in-law was ignored. Years ago my daughter sent me an arrangement from ProFlowers and it was of the same low quality; she ended up getting a refund. It is painfully obvious that they have not changed. I am surprised that they are still in business. If you want to send nice flowers to someone I strongly recommend that you use a florist.

I received the Rainbow Roses bouquet as a gift for Valentines. It arrived with broken flowers, which had clearly been stuck in the middle of the bouquet off the broken stems. You could tell the flowers were older than fresh cut (and I live in California, just a few hours from the flower farm these came from). Both the sender and I contacted ProFlowers and the following week they sent a replacement. Unfortunately, the replacement roses were in worse shape than the first batch. One flower stem immediately drooped over the side of the vase and petals and leaves fell off. The next morning another flower was drooping over the side and petals and leaves all over the table. I will never order, especially roses, from this company!

I know better now to never again order from ProFlowers. I had a bad experience 9 years ago when I ordered flowers for myself on Valentine's Day. They arrived late but at least they arrived that day. I let it go because I figured "mistakes happen." This time, I placed an order 5 days before Valentine's Day and paid extra for morning delivery. I waited and waited the whole day before I got a notification that my order was going to arrive the next day. I spoke to customer service and they promised to refund me. Alright but nothing will ever buy back time. I won't even recommend ProFlowers to my worst enemy! I don't see how they stay in business.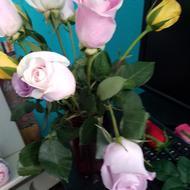 This company stinks. My flowers were sent from out of state and they were supposed to be red roses and I got pastel colored ones which took 2 days to deliver with a guarantee for Valentine's Day that never happened. They are also drooping and I don't believe that they will even open. But this company claims they are perfect for 7 days!! Don't waste your money for these horrible flowers!! So much for the surprise that never happened because of their mistakes!!

I will never ever in my life will order anything from ProFlowers. They charged me extra fee to deliver flowers and candy, paid even more money to get there before a certain time. Person who I sent the flowers and candy never received my order at the time I paid... I got on the phone with customer service to get my money back and agent only wanted to refund me the extra charges. I kept asking for a supervisor and agent kept-ed given me the run around until I said firmly "let me speak with your supervisor" which they put me on hold for over a half hour. Then supervisor informed me he can refund me the extra charges for my trouble. I informed him "no I demand my full refund." I ordered for someone to get it on the same day and time and they never received it. He informed me he will refund my money back in full but it takes 10 days to get. Like really but it's whatever. Warning to you customer out there don't order from this company.

I ordered flowers as I had heard on a reputable radio station from an DJ that I respect, tell about ProFlowers. I ordered them and upgraded to long-stem roses, thought it was reasonable. But when they arrived, they were almost late/missed. The long stem roses were regular length, not long-stemmed. I thought if I contacted customer service they would refund the difference. Their response was, 'Our Long Stemmed roses are 16-18 inches long. Sorry you were disappointed.' So my response is, don't order from Proflowers, go to Costco. I had used Costco for many years previous, and have never been disappointed. Nor was my wife ever disappointed. Price is about the same. I should have read the reviews, they all say the same about Pro-flowers. Don't give them any business. They are not in it for the product or customer. Only for their money. I promise you will be disappointed.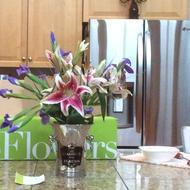 I ordered flowers for my wife for Valentine's Day, they look nothing like the picture online. The container is correct but the picture online shows I counted 11 stargazers in front and on the sides assuming more were in the back, also long stem iris. Counted the arrangement delivered there are only 9 stargazers which the tips are brown. The Irises have fallen over the next day. (Yes water and packet added) Yup you guessed it. Never again. I'm gonna find a local flower shop. I have to say... I called them today complaining about the order and she gave me a complete refund. But my wife has no valentine gift. The refund will take awhile. I should have researched them first.

ConsumerAffairs Research Team
The ConsumerAffairs Research Team believes everyone deserves to make smart decisions. We aim to provide readers with the most up-to-date information available about today's consumer products and services.
ProFlowers was founded in 1998 to connect flower buyers directly with growers. The company is now a part of a larger family of brands, including ProPlants, gifts.com and Sheri's Berries. It offers a wide variety bouquets, delivered by florists and by shipping companies.
Delivery options: Consumers can choose bouquets that include flowers cut and sent directly by growers or ones that are hand-delivered by a local florist.
Guarantee: ProFlowers guarantees that bouquets will last at least seven days and live plants will last at least 14 days. If the flowers or plants die before that time, consumers receive a refund.
Flower subscription: Interested consumers can sign up for a ProGifter™ flower delivery subscription. It allows them to order multiple flower deliveries at once. This option can save them both time and money, and it helps consumers avoid forgetting to send flowers on an important date.
Reminders: ProFlowers offers a reminder service to help interested customers remember important holidays as well as birthdays and anniversaries. Consumers sign up online and then receive emails, with special offers, reminding them as the date approaches.
Include a snack: ProFlowers offers several gourmet food options including cookies, chocolates, wine, fruit baskets and more, all of which make great corporate thank-you gifts.
Best for significant others, friends, adult children and companies.
ProFlowers Company Profile
Company Name:

ProFlowers

Website:

http://www.proflowers.com/