Consumer Complaints and Reviews

On Feb. 28 I received flowers (tulips) from your company from my boyfriend. By March 6th they were limp and the petals falling off some dead. My boyfriend called customer service and very nice guy sent a 2nd order out. I received them Wednesday March 8th. Today March 11th, I wake up to again limp dying tulips. I am so disappointed to say the least. I followed the directions on the box and I believe that your vase is not big enough to hold the tulips. It needs to be wider and taller. He said never again will he order from your company. I can get a nice piece of jewelry for the cost of the flowers that died in less than a week. My son even said he purchased flowers for $5 for his GF and lasted a month!! WOW I also will say I will not recommend you. A disappointed customer.

Ordered flowers on Feb 22 to be delivered Feb 25, the day before mother's bday. Went on a cruise for a week. Was told flowers weren't delivered when scheduled. I called on March 6 to get it straightened out, they promised delivery the following day. WAS NOT DELIVERED! I called them back yesterday and was told it was fixed and they would be delivered today... NOT!! They were nice on the phone and offered this and that but I opted for a refund instead. I will not be using this company again.

Placed 5 orders same day delivery at 2 PM! 2 of the orders were not delivered at all! 2 orders delivered at 9:30 and 10:40 PM which is unacceptable considering the recipients were already asleep. Customer service was ignorant and unattentive! They lost my business, my trust. Mother's Day is coming up in a 2 months. BE AWARE and NEVER ORDER flowers from 1-800-FLOWERS!

My order never got delivered to my grandmother for her birthday today. This whole situation started at 10 am this morning. The first excuse was that my credit card didn't go thru but it did and I had to prove that it did. Then an hour later they said the florist unexpectedly closed early today but they found another one and it would be delivered. So around 6 pm it still hadn't been delivered so I called 1-800-Flowers and they tell me the second place couldn't deliver it and there was nothing they could do.
They guaranteed they would be delivered today or I would a complete refund. So when I talked to the supervisor all they could do is offer me a $20 voucher and they would call my grandmother and apologize to her... wtf... really who does this... Call my grandmother. At the end of the phone call he tried to tell me he could only refund 50% of my money... again. Wtf... and that it was for some fee. I finally got him to tell me I would get refunded the full amount. Never again will I order from them again.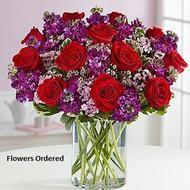 The situation is I ordered flowers and chocolates from 1-800-Flowers on 2-13-2017 to be delivered to my wife's office on Valentine's Day. The arrangement sent was the medium size, not the large size ordered and the chocolates that were ordered never arrived. I contacted 1-800-Flowers that day informing them of the discrepancy and was not replied to until the following day with an offer to re-send the flowers and chocolates. Yeah, Kind of late for that. After several e-mails they agreed to a full refund of $173.75 which they said would take up to 5 days to complete. That was over a week ago on 2-22 with still no resolution. I paid by PayPal and am now getting them involved to help with this matter. DO NOT USE THIS SERVICE. Call your local florist direct!
How do I know I can trust these reviews about 1-800-Flowers.com?
716,078 reviews on ConsumerAffairs are verified.
We require contact information to ensure our reviewers are real.
We use intelligent software that helps us maintain the integrity of reviews.
Our moderators read all reviews to verify quality and helpfulness.
For more information about reviews on ConsumerAffairs.com please visit our FAQ.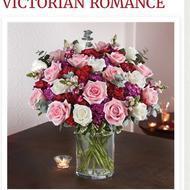 In less than 2 weeks I've been disappointed twice by 1-800-Flowers. On Valentine's Day they did not deliver the bouquet I ordered. When I called to check what had happened they confirmed it was never delivered and asked if I could give them a chance to deliver the next day. I agreed. Big mistake. The bouquet was never delivered. They issued me a refund.
Yesterday I decided to give them another shot and ordered a Victorian Romance bouquet. There were 3 sizes available (and pictured) on their website. The small one contained 12 roses, medium 18 roses, and large 24 roses. I paid for the large ($99+Delivery+Next Day Fee+Tax). The bouquet was delivered today and looked nothing like what I ordered. There were only 12 roses (not 24), and it really didn't look like what I ordered (more like a bunch of leaves placed in a vase with a few roses in it).
I called 1-800-Flowers and spoke with one of their reps, who confirmed it should've contained more roses. She put me on a brief hold while she contacted the flower vendor. After about 5 minutes on hold she told me she spoke with both the manager and flower arranger at the flower shop, who confirmed only 12 roses were included in the arrangement (not 24). Surprisingly the 1-800-Flowers rep said there was nothing she could do and would bring up the issue to her manager. The issue is still unresolved. Do not order flowers from 1-800-Flowers. TERRIBLE QUALITY AND SERVICE.

Don't believe the Photos that are posted. I received a gift that was all box and container. Yes, there were 4 sunflowers as pictured, however the sizes in comparison to the photo were miniatures. The bright pink fill flower was replaced with broken purple statice. There was about 1/3 of the fill shown in the photo. All stems, compressed measured 1.25 inches. So, part of a bouquet was sent. It is very disturbing to have to let my sister know that what she so carefully selected as a gift did not arrive. I have a background in floral so I feel qualified to write and share this review.

I am beyond mortified!!! I can't even begin to explain how I feel about this company!! First I want to know if they are a sister company to anyone else so I can also NEVER order from them too!!! Had to send flowers to a relative funeral from out of state. They guaranteed they would be there! Well.. THEY WERE NOT!!! They called me literally 15 min before the funeral started to let me know they couldn't make the delivery on time and they would call the funeral home for an address to deliver them to the house!! Well this is in Florida! The flowers will wilt and die in the heat! Nobody would be home as they were at the funeral then burial. Then said they will refund me but credit won't happen until 10-12 business days!!! They are quick to take the money but to refund it is a different story!! Horrible, horrible company!!!

I ordered a flower arrangement for my daughter's birthday on Feb. 23 to be delivered on Sat., Feb. 25. By 4:30 pm that day the flowers had not been delivered, so I called 1800flowers. The rep assured me that the flowers would be delivered by 8 pm stating, "If we haven't heard from the co. that they are not being delivered we have to assume that they are," meaning she didn't actually look into the situation.
By 8 pm they were not delivered so I called back only to find out that they were not delivered because there is "no florist in that area." Well it's Athens, GA and there are about 12 florists in that area, so I assume that means 1800flowers has no contract with a florist there. Then why when the first thing you put in to the order is the delivery ZIP does the order become generated and accepted with email confirmation? Big problem with their website I assume.
My daughter lives 500 miles away. It was her 21st b'day and the next day was Sunday so... no flowers for my daughter and no compensation offered other than my refund which, of course, they have to do. Did receive an email with a 20% off discount on my next order, but that is useless, as I will certainly never order again from them. Also asked to speak to a supervisor who never did call me. I had to call them back myself. Again, all I received from the supervisor was an apology, no real explanation. Terrible service, website and customer service.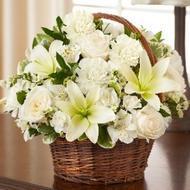 DO NOT ORDER FROM THIS COMPANY! I knew something was up when I ordered the flowers at 8:50 AM on Friday and they were delivered at 11:20 AM. They were most definitely already pre-made from days before. I am disgusted and embarrassed in what was delivered to my fiance's aunt funeral service. The flowers looked nothing like the picture. I ordered a LARGE BROWN BASKET. I am still so angry at the embarrassment I had to endure after sending this garbage. This is a time of grieving and all this company did was make me feel worse!!!

Flowers.com took the order for delivery on Valentine's day but did not deliver, could not get through on phone, no answer all day Valentine's day. They sent an email at 9 pm saying the flowers would be delivered late with a sorry note. Only thing sorry is Flowers.com, won't do business again.

These people are a joke. I ordered flowers for my best friends funeral and was guaranteed a 9:00am delivery for the viewing. The morning of the funeral, while driving to the funeral at 9:15 I received a call from 1-800 Flowers that they can't fill my order. They were very unprofessional and when I asked for a manager they hung up on me. I called back and asked to speak to a supervisor and was hung up on again. Looks like I'm going to need to call my bank to reverse the charges.

I ordered flowers to be delivered on 2/21/17 for my mother's birthday, charged me $70. A few days later I noticed on my checking account statement they had put back $37. I called to find out what was going on and they told me my order was cancelled. I told them I didn't cancel it and if it was cancelled how come I didn't get all my money back. The guy tried to convince me that I didn't pay that much. I offered to email him the receipt I was looking at. After 20 mins of arguing I asked to speak to a supervisor, he put me on hold and came back about 5 mins later and said they would issue the remaining $33 and that it would take 3-5 business days. That was on 2/16, it is now 2/24 and I still haven't gotten my money back.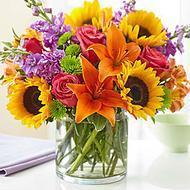 I recently purchased the Floral Embrace - Medium for my mother's birthday along with a Mylar Happy Birthday balloon. The description of the arrangement: hot pink roses, orange Asiatic lilies, medium sunflowers, lavender stock, orange alstroemeria, and ethos poms. What was delivered looked nothing like what had been ordered. There is a disclaimer on their site stating, "so colors, varieties and basket may vary due to local availability." Almost every flower (90%) and even the balloon had been substituted.
I was told by an agent on the chat line the consumer would be contacted, if substitutions would be required and I did NOT receive any communication regarding it. I was also told my mother would have another bouquet sent to replace the one she had recently received. This is day 3 and my mother has yet to receive her replacement flowers. I paid $60 for those flowers/balloon. I don't know if the florists are automatically substituting cheaper flowers and pocketing the difference or subpar and don't have the necessary flowers to complete the order in which case they shouldn't take the order & perhaps close the shop.

We ordered 2 large standing flower arrangements for delivery to the visitation and funeral of a dear sister-in-law. They were ordered under my other sister-in-law's name, Jeannine **. We ordered on 2/17/2016 - When we got the confirmation e-mail, the message cards were incorrect. We had to call and speak to someone in a foreign country to correct it. On 2/20, the day of the visitation, no flowers were there. We called and were told there was an incorrect delivery date and the flowers would be redelivered. E-mail stated the correct date. On the following day, of the funeral, we called the funeral home just moments before we were to arrive there. Still no flowers. We called and cancelled the order and asked for a refund. We are waiting on that. So embarrassing and such a sad showing of respect for our loved one. I will never use them again and will pass the word to everyone I can to never trust them!!

I ordered flowers on a Friday afternoon, and did not get them on that day at night. Called them back on Saturday and was told they tried to deliver them but thru no fault of theirs. They would try again on Saturday of that same evening. Again no delivery to my house. Call that same day Saturday night to cancel order and was told it would take 5-10 business days for the refund. Asked them to confirm the cancellation by sending me a receipt by e-mail. Waiting until Monday morning. Called again for the receipt of the refund and cancellation. Again nothing.
I ordered a 49.99 worth of flowers and they charged me another 20.00 dollars on top of that. Then they charged a service fee of 17.99 and 7.50 tax. Came to 91.00 for the same flowers I cancelled. Still on Tuesday morning called 3 more time for the same receipt and they keep telling me they will send it. I don't think I'm going to get my money back. They told me it was already back in my account. Nothing. I think the whole company is fake and they are stewing a lot of people to come. Beware of them.

My husband ordered flowers for Valentine's day (2/14/17), they arrived with dead (dropping off) flowers, damaged roses and when my husband saw the 7 flower arrangement he said it was not at all what he ordered! We called 1-800-Flowers and they said they would send out another arrangement on 2/20/17. IT NEVER ARRIVED! We called again on 2/20/17 and were told "Please give us another chance", another arrangement was to be delivered 2/21/17. AGAIN IT NEVER CAME. Contacted them and requested full refund and I will be contacting the BBB if this does not happen within 7 days!!! Horrible to deal with, and to communicate with! STAY CLEAR OF THIS "BUSINESS".

I ordered flowers to be delivered to my own house for my wife. To be delivered on Valentine's day, while I was at work. They delivered the flowers to a house up the road from my house. After I had sent an e-mail with specific instructions on how to find the house. Then when I called to complain about having to pick up the flowers and bring them home myself, I got someone from India to talk to who didn't care the slightest to help please an already unsatisfied customer. I will never use them again. They also didn't refund anything, not even the shipping.

I ordered flowers for my wife on Valentine's Day with confirmed delivery and they never showed up. I made multiple calls and sent multiple emails to get clarification and an explanation. Ultimately I received a partial refund to my credit card with the rest being refunded to me via US Mail in the form of a hard check in 45 days. 1-800-Flowers was paid by me immediately for a service and product I agreed upon, however when they fail to meet the agreed upon terms they expect me to wait 45 days for a full refund. I find this unacceptable and can only suggest others attempt to avoid this and shop locally. In the end I'm the one looking like a fool... No smile guaranteed for this first time (almost) customer.

I ordered flowers to arrive at my husband's birthday party at an upscale restaurant. I confirmed the 11am arrival of the flowers at 9am. After several calls from myself and restaurant, the flowers arrived at 2pm after all of the guest left. When I called customer service, they were unwilling to provide adequate service recovery. I spend $90 and they grudgingly offered $20. I would never use them again and would strongly recommend ProFlowers to anyone because they have great customer service and have never missed a delivery.

I ordered a Serene Green arrangement, expecting that my family member would receive a beautiful arrangement as pictured on the 1-800-Flowers.com website. Instead, she received bouquet of much poorer quality flowers, as well as less quantity (see comparison pictures attached). Make sure when you order flowers from 1-800-Flowers.com that you ask your recipient to take a picture of what they've received, as this has now happened to me more than once.

I ordered a sympathy flower Peach, White & Orange Sympathy Standing Spray for a friend's wake on behalf of my in-laws and my family. The picture on the 1-800-Flowers website looks beautiful and the price tag was $129.99 for a small one (42"H x 36"L), after service charge and tax came out to be about $165, it's pricey, but I thought he and his family are our dear friends, it's worth it. When we went to the wake searching for this beautiful flower arrangement, we found one kind of looked like the one I ordered except with only a few flowers, very plain looking, completely lacked the vibrant color on the picture because there were so few flowers, seemed much smaller than the size, I was very disappointed and I am sure my in-laws too because they already told me the flower was too expensive comparing to other florists. The picture and the real thing are not the same, this is deceiving and I will NEVER order from 1-800-Flowers again.

I ordered flowers for Valentine's and they never arrived. I contacted customer service and they said it was delivered the day after Valentine's Day. First of all, I paid for Valentine's Day, not the day after. Second, the flowers never showed up period. I asked for a refund through customer service multiple times, in every single one of my emails. Now they are saying that the flowers are going to be delivered tomorrow, which is absolutely the last thing I want. My efforts to communicate with them seems to fall on deaf ears and I feel helpless - needing to resort this measure. I do not want anyone to have to go through this. They are a large company and I did not expect such terrible service. This experience has caused a tremendous amount of stress.

Ordered two 3.5 lbs of popcorn for grandchildren at two different address for Valentine's day on 2/8/17. Ad lead me to believe that delivery will be made before 2/14/17. On 2/13/17 no email confirming delivery so order cancelled. I requested a cancellation email and refund. Male stated no money removed from my account, which was on 2/10/17. Today still no refund. I called and was told 10 business days... despite being told no money since not shipped??? Then told email was attempted but undeliverable but was same email I received confirmation of original order. Supervisor Brandon finally got on phone and stated no such emails exist to be sent... (crickets...) And money will be back in account "in a few business days". I will never, (and I can say never) order anything from 1-800-Flowers again. Customer no service is alive and well as usual.

Do NOT ever use this bogus company! Absolutely incompetent & staffed by a pack of professional liars! I ordered a child-appropriate Valentine's arrangement for my 5-year-old granddaughter in another state, placing the order 2 days early. At 8 pm on Valentine's evening, I called to speak with her before bedtime. When I asked how she liked her flowers, she looked blank & asked me "What flowers? Lala, you didn't get me anything." My heart sank! I immediately dialed 1-800-Flowers & waited 58 minutes for a service rep. After explaining the situation, I was put on hold; the rep came back & cheerfully announced they were on the truck & would be delivered by 7:30 pm. I pointed out that was highly unlikely since it was already 9:07 pm. "Well, not in the delivery time zone," came the reply.
I quickly explained we lived in different states but the same time zone: it was after 9 pm in the Central Time Zone, period. Back on hold I went. After about 10 minutes, the rep came back & told me the flowers had actually been delivered at 4:30 pm & signed for by Mrs. Lillian (**). Enraged, I pointed out my grandchild was barely 5 & couldn't have written that, was still quite single at her age, & was certainly not old enough to be answering doors & signing for deliveries - not to mention no one was even at their house till 5:15 pm. On hold again. She came back again, this time guaranteeing me my grandbaby's flowers would be delivered the next morning, & that she would personally call my daughter-in-law & explain 1-800-Flowers was to blame for the error. She also told me she had just finished issuing me a token apology refund of $20.
Only they weren't and she didn't! Valentine's was Tuesday; it is now the following Friday and I have just hung up from 1800-Flowers demanding a refund. No flowers were delivered on Tuesday as ordered; no flowers on Wednesday, no flowers on Thursday, & none Friday morning. And that phone call explaining to my daughter-in-law that it was their error? Surprise, that never happened either. And her $20 credit? Completely bogus as well. I was charged $91.18 for a non-existent flower delivery!!!
Supposedly, I will now receive a full refund in 5-7 business days. I'm not holding my breath. When I asked today's service rep what on earth happened, he stuttered & sputtered around and said, "well, sometimes we just get too busy." Bottom line, this is the most disreputable, dishonest, incompetent, & useless organization I have ever tried to do business with. STAY AWAY from 1-800-Flowers.com!!

THIS COMPANY WILL SCAM YOU! DO NOT ORDER FLOWERS FROM THEM! I ordered a $200 flower arrangement 12 days in advance for Valentine's Day. I got an email at 11am on Valentine's Day saying that my flowers were prepared and ready to be delivered. About 30 minutes later I got a phone call from a Vietnamese lady who represented the company asking for the phone number of my girlfriend. We waited all day for the flowers. Eventually I emailed them, tried to use their online customer service chat which doesn't work. Tried to call them but their customer service lines were offline. They didn't reply to my emails for 24 hours. Eventually they replied two days later apologizing and offering a 50% refund. This made me so angry. Why would I only want 50% of my money back if I ordered these flowers 12 days in advance for Valentine's Day and they didn't come on Valentine's Day?
I emailed them again saying that I demand a full refund and gave them my reason. They replied saying that they would look into it. Two days later they emailed me telling me that the flowers were actually delivered on Valentine's Day and apologized for not sending me a Delivery confirmation email (LOL?). I don't even know how to respond to that. I am going to my bank to make a claim form because I've literally been scammed by this company.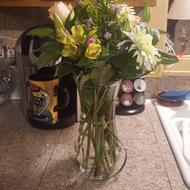 Ordered valentines flowers 4 days in advance and they never delivered... They have people who speak hardly any English answering the phones. They act like they cannot hear. Called 6 times and 4 different answers they gave me... Then sent a complimentary flower arrangement looked nothing like photo. What a joke. The supermarket flowers look better than those. Waste of time... Never ever again. Terrible service. Terrible flowers. That photo is not what you show on website fields of Europe.

DO NOT USE THIS COMPANY!!! I hope everyone that considers ordering flowers finds this site before they use this company!! Not sure other than massive advertising how they can stay in business when there are so many complaints about quality and customer service. I received flowers described as "long-lasting" that were dead in one day. Customer service continually put me on hold to wear me down. After many unsatisfactory offers I spoke with a supervisor who said he could only offer a refund to the individual who ordered them. He called and the process started all over again with a customer service rep offering credits and partial refunds. A supervisor finally spoke to him and indicated that I had lied and that they could not do a full refund. So he accepted a partial refund.
I called back and was told that he would get his full refund, was put on hold again and then disconnected. I called back a third time to finally speak with another supervisor. Eventually I was told that since the actual customer had accepted the partial refund there was nothing they could do for me. It is quite apparent they have trained the customer service representative with these techniques so they do not have to provide refunds for unsatisfactory products. We are both busy working people and this took an hour and a half of my time as well as his time.

I ordered same day delivery for (2) Valentine's Day, (2/14/2017) floral arrangements. Guaranteed to be delivered that day. Received confirmation of delivery (8:08pm), but when I didn't hear anything from my mother or my aunt regarding the flowers I called them. Now it's about 9:30 pm. They never received anything. I called 1-800-flowers. First they couldn't find my order number and when they did they were telling me that they were delivered. I said, "No they weren't." I also said I don't know where they delivered them to, but they didn't deliver to my mother or my aunt. The lady apologized and put in a redelivery for the next day, (2/15/2017).
On 2/15/2017 my aunt received her delivery around 7:50 pm my mother still hasn't received anything. At 8:30 pm I called them again to tell them that my mother still hadn't received her flowers and once again they're telling me, "Yes, she did because she signed for them." I told them that the signature must be my aunt's because my mother hadn't received her flowers. And she was home both days and didn't go anywhere because my stepfather was ill. The lady then put me on hold and when she came back she said that they were still out for delivery and she should be getting them soon. Once again I had to call them. This time it was 10:30 pm to let them know that they weren't delivered. The lady who answered this time told me what the previous lady told me on the phone that my mother signed for them. Once again I had to explain that it wasn't my mother's signature, but my aunt's who received her flowers earlier.
Finally, I was asked. "Well what do you want me to do?" I said refund me my money. The lady said ok plus a savings pass of $20. I had at one point asked to speak to someone in the U.S., but was told that they couldn't connect me that I would have to call back, but no guarantee that I would be connected to someone in the U.S.
1-800-flowers needs to stop outsourcing work and hire within the U.S. because the language barrier is ridiculous. They also need to work more closely with or know something more about the florists that they choose to work with & monitor them. Your association with florists like the ones chosen for my orders will be the demise of this company.

I ordered a flower arrangement and a box of chocolate from 1800flowers on behalf of my father for my mother for Valentine's Day. I paid extra so that the flower arrangement and the box of chocolate may be delivered on Valentine's Day. The flower arrangement nor the box of chocolate were delivered on Valentine's Day. When I called customer service on February 15th, the representative stated that they did not know why the delivery wasn't successful but that they would make the delivery for the 15th. For my inconvenience, they would refund $65 to my credit card.
Today is February 16, and the delivery hasn't been made. I called back and the representative hung up the phone on me when I asked to speak to a supervisor, I believe her name was Christine. I called again and the other representative refused to give me a refund and stated that there were no supervisors present but she would have someone call me back. I still haven't received a call back from 1800flowers. I will never use this company again and I will make sure that anyone that I know will never use them again either. This has made my father look bad because today is the 16th of February and still no flowers nor chocolate.

ConsumerAffairs Research Team
The ConsumerAffairs Research Team believes everyone deserves to make smart decisions. We aim to provide readers with the most up-to-date information available about today's consumer products and services.
In business since 1976, 1-800-Flowers sells a wide variety of gifts, including gift baskets, keepsakes and bouquets. The company offers standard bouquets and bouquets with fair-trade flowers that can be scheduled for same-day delivery or delivery at a later time.
Same-day delivery: 1-800-Flowers offers a same-day service. Consumers enter the recipient's zip code to see all the available bouquets.
Seasonal arrangements: For home or the office, seasonal decorations are a must. Expect to see spring blooms, pumpkins, evergreens and more as the seasons turn.
Shop by occasion: Unless you are a floral enthusiast, it can be difficult to tell what bouquet is suitable for which occasion. 1-800-Flowers takes away all the guesswork by breaking down its arrangements into convenient categories.
Personalize gifts: Sending flowers can feel a little impersonal, but not when they come with an engraved candle holder or embroidered teddy bear.
Go beyond flowers: While it has tons of lovely arrangements, it also offers a selection of keepsake gifts, from wine sets to picture frames.
Best for significant others, friends, adult children and companies.
1-800-Flowers.com Company Profile
Company Name:

1-800-Flowers.com

Website:

http://www.1800flowers.com/