Consumer Complaints and Reviews

Placed an order for sympathy flowers to be delivered on 7/12/17 and they weren't delivered. Called on 7/14/17 and they assured me that they would be delivered on 7/15/17. Again, flowers weren't delivered. Called on 7/17/17 and they told me they were changing the florist company and the flowers would be delivered that day. Today is 7/19/17 and no delivery has been made! Unbelievable!!!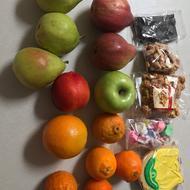 Absolute scam! Paid over $130 for this basket + shipping and they delivered a basket that looked like no more than $20. See images below. This was suppose to be a thank you gift for our grandparents who let us stay in their home for free for three months. I was utterly embarrassed. They did offer to replace it. Let's see what gets delivered next time.

I am mid-hassle, trying to have a Get Well Soon flower arrangement delivered to my sister. My sister had a very major surgery a few months ago and is staying home for the next few months while she heals. I thought it would be sweet to send her a flower arrangement shaped like a cat (her favorite). I ordered on Friday to have the item delivered Monday (plenty of time, so I thought). I get an email Monday that says the recipient was not home but they would try Tuesday. The email said "I did not need to do anything" so I shrugged it off. Following morning I get about four phone calls from 1-800-Flowers.com.
I call their customer service in India and they say the florist in the area would not deliver until they got in touch with my sister and knew she was home (this is supposed to be a surprise by the way, half of the point I did it in the first place). The fact of the matter is, when I called my sister to confirm her address, she also confirmed what I already knew: I KNOW she is home everyday and her father-in-law works from the house too. I am 99% sure that the delivery service COULDN'T BE BOTHERED to get their butt out off the car and ring the doorbell or knock on the door. Neither my sister nor her FIL are deaf. They are both mobile. And they are not fearful of answering their front door. I explained to customer service that I don't know anybody who picks up their phone for unknown numbers when they are not expecting a call... and considering this was supposed to be a surprise, she would not be expecting a call...
Meanwhile, I am painfully aware that these $75 flowers are now two days old and I am not pleased. I told customer service to tell the florist to deliver the flowers. I told them again that the recipient is home. Awake. And now eagerly awaiting a delivery. Goodbye surprise effect. Have not heard anything or received a delivery confirmation from over 6 hours ago. They have until tonight to deliver, or I am canceling. In the future, I will simply send my sister a check and have her go buy her own flowers from the nearest Walmart - they would probably be fresher (and an 1/8th of the price) than the ones she may or may not get...
Highly would not recommend this service. I suggest calling a local florist directly. My godmother once sent me flowers on my birthday from a local florist and the delivery man spent half an hour looking for me in multiple buildings (I just happened to have a meeting in another area of the hospital) and he STILL tracked me down! It was a beautiful surprise and so unexpected. With a company like 1-800-Flowers.com, I do not expect them to go above and beyond for their recipients, and instead I probably spent more time calling them, my sister, and emailing back and forth than they did delivering the gift. Never Again.

I placed an order on Friday July 7th for a large floral arrangement for a co-worker who tragically lost her pet. I was assured delivery for Saturday the 8th. Never showed up! I called on Monday when I learned they were never delivered to get false promises of a $20 credit and deliver promised for Monday July 10th. Again, flowers never showed up. I called last night, was told they can't refund me without cancelling the order. After requesting to speak to a supervisor I was assured a full credit and delivery today. So far, no delivery updates and no flowers. This has a been a $150 nightmare! They could care less about the inconvenience they caused and actually got rude with me! The only nice person I spoke to on 1 of my 4 calls was the supervisor!

I was sent roses for my birthday. They arrived in good shape but were left on the porch in the direct sunlight on a 90*+ day for several hours as no one was home to bring them inside. One dozen was more open than the other but none of the flowers really opened (bloomed) at all and sadly there was no fragrance which was a bummer. I know that roses do not have a strong fragrance but I was surprised at no beautiful smell to liven the room. They were just for looks. I followed all of the trimming and water additive instructions and just tossed the remaining flowers out today. Most of the flowers lasted 10 days before wilting but with no fragrance. Almost like plastic flowers. The receipt directed me to a website with a survey which also does not seem to exist.
How do I know I can trust these reviews about 1-800-Flowers.com?
823,111 reviews on ConsumerAffairs are verified.
We require contact information to ensure our reviewers are real.
We use intelligent software that helps us maintain the integrity of reviews.
Our moderators read all reviews to verify quality and helpfulness.
For more information about reviews on ConsumerAffairs.com please visit our FAQ.

I received the Passion for Purple Roses as my 50th birthday present. The roses were wilted, had dead spots and in less than 24 hours, they are ALL wilted and dying. This is ridiculous as the amount you pay for this arrangement is not your grocery store purchase. They "guarantee" satisfaction, they should never be sending out sub-par merchandise and charging the prices they do. This was extremely disappointing and from the looks of this website, this is commonplace for this company. Will not ever use or recommend this company to anyone I know.

It is my mother's birthday, I ordered flowers for next day delivery. They charged me, sent me an email that order was received... Got an email saying that order was being delivered. No word from my mother on any delivery. I call them and they say that in fact, they could not find a florist to deliver today... or ever. But they would kindly offer me a 50% refund on my next order!!! Are you kidding me. This business is a scam.

On Friday the 12th I ordered flowers for mothers day, I called the call center to place the order and it was accepted and Saturday the 13th was the delivery date. On Saturdays the 13th no flowers were delivered. I had to call again and the call center assured me they were out for delivery. The flowers were delivered on the Monday after mothers day. I recommend to all that this company should NOT be used. It turns out the call center did not capture the correct address - note the call center appears to be outsourced another country I suspect China but could be wrong. I also suspect that this is the reason for the wrong address. This is the first review I've written and I strongly urge all to not use 1-800-flowers. Customer service is not here.

Ordered flower arrangement by phone for funeral services of a relative. Was told they needed to go a day early to be able to deliver and I said that would be fine. No call, no email, nothing telling me order was not filled. Son called from viewing and told flowers were not there, I called and was told, "Oh sorry," mistake made but they would be glad to deliver on Monday instead of Saturday. Since funeral is Monday morning I guessed they would not get there in time and just had to cancel order. Oh yippee, they give me a 20 dollar credit for the mistake. Does not make up for the disappointment to me, and family. Never will trust again.

My daughter sent me a Gardenia plant for Mother's Day. It arrived with black spots on the leaves. I cleaned them but a few weeks later it was covered with webs and bugs. My daughter called them and they said they would send a new one, call me to apologize and credit her account for $20. I never got a call but did get another plant. This one arrived with chewed leaves, black spots on leaves and 2 live caterpillars. This time my daughter was told they would give her 1/2 her money back. And I have two bug infested plants.

I wanted to do something special for my best friend. I tried to get on their website and the item I wanted wasn't going to deliver on time. So I called them. Their customer service department is a joke. I ordered some flowers then changed my mind. I cancelled the flower arrangement and they charged my card. I was told this was an authorization. Then why did you charge my card when I never authorized it. I called them Sunday and Monday and even spoke with a manager to get my credit. She was a joke too. Here it is Tuesday and that charge is still on my card. Please save yourselves. I did order from them a second time but got no order number. The worst customer service I have ever dealt with.

I ordered my mother a birthday gift on 6/14/17 to be delivered on 6/18/17. I waited around ALL day on the 18th for the arrival of the balloon, chocolate, and birthday bouquet I ordered, only for it to never show up. I emailed their customer service and was informed that there were no florists in my area to fulfill my order!!! Thanks for the heads up!!! I requested I be refunded my money only to have them reply two or three times ignoring my request, pushing a new bouquet and a $20 voucher on my next order. Yeah right. They refunded me, but omitted the tax I paid for some reason. Showing them I paid $5.68 in tax, they say I paid no tax and that they already processed my refund. So now I'm out the money I paid in tax on a service I did not receive AND my mom ended up empty handed on her birthday. Worst company experience I've ever had BY FAR!!

I ordered a sympathy arrangement from 1-800-Flowers to be delivered next day. I find out the delivery was never made so I called and I was told the delivery is was being done until the following weekend. Not only that I paid extra for them to delivery next day I never got an email or a call to let me know what was going on. Very unconsidered from their part, never got an apology or try to fix the problem. I will never ever will order flowers from 1-800-Flowers again! The worst is not the first time that happened.

What I got was not even close to what my fiance ordered for me. Was supposed to be calla lilies, pink Stargazer lilies and a white rose with an actual card!!! What they delivered was rainbow roses, not equal to what he even paid for. The rainbow roses that came were wilted, one was actually broken off. Instead of a card, I got a small printed message. Do yourself a favor, use Google to find a local florist. Sooo disappointed and saddened???

Twice I have tried to use this company and on the special day the flowers were to be delivered they either didn't show or called to say we don't have the flowers, which is fine, but then they went on to say that they couldn't deliver until the following day, completely missing the special day. I would rather explain to my mother that she isn't getting flowers from me than to support such a failure of a business model as this one. I gave them a second chance and on the day they tell me they can't do it. Absolutely worthless company. I don't expect them to be around for much longer.

Deliver on time is a must. Have missed, no communication back to the customer, only late afternoon on the date the flowers should be delivered (18:30h) - and the website says deliveries UP TO 20:00h!!! Contacted agent who told me only would be possible to deliver next day. Well, next day was the day after my wedding anniversary date!!! Big miss!!! I accepted to be delivered next day. OK, next day, around 11:30h AM, called my wife and nobody delivered any flowers!!! I would expect at least to have this delivery done first hour in the morning. Called to cancel it. THIS IS UNACCEPTABLE AND NEVER GONNA USE AGAIN 1800FLOWERS.COM.

Placed an order for flowers for my daughter's birthday. Paid a premium shipping expense to have them delivered next day Saturday. It was only through my inquiry questioning the delivery timing that I found out they would not be delivered until the following Tuesday. They offered a $20 Saving card on my next purchase - which will never happen. Didn't even offer to refund the shipping charges. Customer Service had the gull to state that they changed the delivery to Tuesday at no additional cost to me. Seriously. I called FTD who will deliver the flowers to my daughter today! Can you guess who I am using in the future! Christopher McCann should be ashamed of his company! With all of these customer complaints, heads should roll.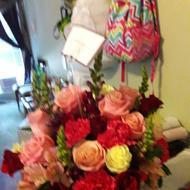 I ordered the Victorian Elegance for my girlfriend's birthday. I paid not only for the large arrangement but also what was pictured. I got a small arrangement and a green vase. In the picture not only did the arrangement seem larger but the vase was clear. I'm very dissatisfied with what I was given and will never use them again.

Do not waste your time or money on this customer. I purchased a meaningful tree for my mom for Mother's Day, nearly a week before and to have it delivered on Friday before Mother's Day to make sure she received if there was a delay in delivery. Well they cancelled my order without telling me, I had my mom wait for her delivery and nothing!!! Took me emailing and calling to figure out what happened and all they wanted to do was give me a discount on my next order!! They weren't able to send her anything for nearly 3 weeks after Mother's Day and it wasn't even the tree I ordered. It was less in price and cheaply made. I will never order from them again, extremely disappointed in how I and my mother were treated as customers and wouldn't recommend them to anyone.

I just had the extreme misfortune of doing business with this company. I ordered flowers for my mother's birthday yesterday, which were never delivered (despite a confirmation email from them). After launching 5 additional calls into the company, they essentially said I was lying about not receiving the flowers. Apparently, my sister ordered from them as well, and they delivered her order instead of mine. Instead of apologizing, they went on focus on any other orders I wished to make. For the prices they charge (usually a 25% uplift from what the local florist gets), I expected great customer service. My experience was the exact opposite. I would give these people -10 stars if possible. DO NOT USE THIS COMPANY!

I ordered Mother's Day flowers for my mom in NY with a delivery date of 5/13/2017 or 5/14/2017 (at the latest). Mother's Day came and went yet Mom never received the flowers. I called a few days later to complain and the customer service rep apologized, provided a 50% refund on the cost of the flowers, and assured me that they would be delivered within 2 days. I went away for a few days and when I returned I discovered that mom had still not received the flowers.
I called customer service today and they again apologized and again promised they would deliver the flowers. I declined their offer even with the addition of a $20 off coupon on the next flower order (big deal). I don't think so... There will not be a "next order". Customer service is more than saying the right thing... it is completing the task. On an amusing note, the Customer Service Rep requested that I fill out a survey. Are you kidding me??! Please, I will be taking my flower business elsewhere. Thank you 1-800-Flowers for not living up to your obligations as a retailer.

They advertised they send fruit bouquets online. I placed an order on June 1, 2017 a day before. They never emailed me updated status of my order. I called to find out status of the delivery. It was then they told me there was no way to contact florists or driver at this hour. They said they would try next delivery the next day. It made me so mad because birthday was at that day. I demanded a total refund and canceled the order. They said they were sorry but it didn't help because whole surprise was ruined.

I have had the absolute worst experience with 1-800-Flowers that I need to share with others so that they are very careful about doing business with them. I recently placed an order for an elegant arrangement for a funeral on the West Coast (I live on the East Coast). Received all of the appropriate confirmations with pictures of the arrangement I ordered. A relative who was attending the service sent me a photo of my flowers and I was appalled with the arrangement that was sent. I paid top dollar for it and instead of a beautiful Lenox vase with beautiful and abundant white flowers, the arrangement was in a cheap, plastic urn, with yellow lilies, 6 roses and the rest daisies. I was mortified that a cheap arrangement would be sent when I paid for far better quality.
I complained and was refunded. The more I thought about it, I called 1-800 Flowers and requested that they resend the original arrangement to make it right at their expense. I honestly thought they were doing that until I received confirmation that they could not deliver my original arrangement so they again substituted with another. This time, it was even worse!! A much cheaper looking arrangement. I told them they had already embarrassed me with family and this would be another embarrassment and NOT to deliver the awful arrangement. I am ready to take legal action against them for FRAUD. PLEASE, PLEASE DO NOT DO BUSINESS WITH THIS COMPANY. THEY ARE RIP-OFFS AND FRAUDS.

I ordered a beautiful cheerful bouquet a month ago to cheer up my severely depressed sister. It arrived on the date but was completely wrong. Instead of a large, expensive cheery arrangement of pinks and greens, the bouquet was small, cheap-looking with orangey flowers! After a month of back and forth emails of me complaining and them sweetly promising to fix the problem, I had it. How long does it take to resend the right item? So I told them I just want to stop the madness and get a refund. So they said they would refund me 50% of the purchase price. I am livid! I have to pay for half of their mistake and they pay the other half? I have literally never dealt with such a bad company. Moral of the story, always check reviews before purchasing from any company. All I got out of this was frustration and a headache, which I paid out of pocket for. See pics included...

RUN AWAY AS FAST AS YOU CAN!!! I have used 1-800-Flowers.com twice and both times they failed to deliver the flowers without ever telling me. The first time it was for my wife as a just because kind of thing. I actually paid extra to have them delivered by a certain time on that day (since they were going to her work on a Friday and wanted to ensure she would get them before leaving for the weekend). They never showed and never called. I was disappointed but I figured everyone deserves some grace. Today I paid $100 for flowers to be delivered to very close family friend in the hospital having brain surgery to remove a tumor from her brain. Not only were they not delivered but YET AGAIN, they failed to inform me that they were not being delivered. I only found out because I called to check the status. This is VERY disappointing and after 2 times out of 2 tries is unforgivable. I would HIGHLY recommend anybody looking to send flowers to someone - use a different company.

I ordered a birthday edible fruit bouquet for a friend who works at a school. I indicated on the website that my friend works for a school, so I assumed the delivery would be made in the morning or at least in the early afternoon. When it hadn't arrived by lunch time, I emailed. I was not given an estimated time of delivery. I told them that the school closes at 2 pm. The bouquet was ultimately delivered after 2:30 pm. When I called 1-800-flowers customer service, there was no attempt made to make things right. I was told that my expectations were wrong.
When I emailed later on, I was told that delivery to businesses was 9-5. When I emailed back, they corrected it to say that school deliveries are between 9-3. I suggested that they put that on the website so that others would not have the same wrong expectations I did. I honestly was upset that my friend's birthday present didn't arrive as planned, and I was equally disturbed and surprised by the attitude of the customer service representatives I spoke with by email and by phone. They clearly are not in the business of "delivering smiles".

Ordered my mom flowers for Mother's Day. The first one they delivered was for a funeral. When I complained, they said they would resend what I had ordered. But again, they got it wrong. Instead of my mom's favorite flowers, she received a basic house plant. Second order through Cheryl's - a happy birthday tower. Paid for expedited shipping. They had it arriving a week later AND couldn't change it even though they could see online that it specified an earlier date. Now seeing all these reviews - I should have Googled this company first. Stay away from 1800Flowers.com.

Company policy to withhold name of sender - fear based policy. 1 800 Flowers would rather protect a stalker and cheating spouse than provide a receiver of the gift. I want everyone who will read this to know if you receive a gift without a name on it, 1800 Flowers has a policy to help facilitate stalking. In Canada this is not allowed by law... Why in hell do we have such lax protections in the US... NEVER order flowers or agree to accept them without this information... Shop your local florist for better support and customer service than 1800 Flowers... Wrong answer today customer service... Wrong answer.

A good friend of ours' mother passed away two nights ago. Last night my husband, mother in law, and myself decided to order flowers to be delivered to their house. We found a sympathy bouquet and remembrance vase that we thought would be perfect. The website asked what day we wanted it delivered and we chose the next day (Saturday 5/27) and paid $14.99 for delivery. This brought our total to over $100 for a small vase full of lilies, however we figured it would be better than hand delivering something we got from Publix ourselves. Today is now Saturday (delivery day) and I go online to check the status of our order. It is showing that it will be delivered next Saturday, a day after the funeral!!!
My husband calls customer service and the lady was argumentative and states that some bouquets must be shipped and some come from local florist. As my husband is trying to speak she interrupts him multiple times. She says that the arrangement we picked is not available for local delivery, although it shows on the website that it is and we even paid extra for it?!? So, she offers us a partial refund and to contact a local florist to get something delivered today. We are a little upset, but agree that would be okay. Then I receive a phone call saying the local florist can NOT deliver today. So, we canceled our order after we questioned why the website allows you to order and pick a specified delivery date if it is not available... She would not give us an answer. This is horrible customer service. Would not recommend the company to anyone!!!

Do not use this flower service. I used them to deliver my mother birthday flowers. The flowers are sent in a box instead of being nicely presented to her. Customer service is incompetent. There is no option to select the time you'd like them delivered. Anywhere from 9am-7pm. Flowers were broken upon delivery. To top it off, they were very expensive considering the experience and product. DO NOT USE. Deserves Zero Stars.

ConsumerAffairs Research Team
The ConsumerAffairs Research Team believes everyone deserves to make smart decisions. We aim to provide readers with the most up-to-date information available about today's consumer products and services.
In business since 1976, 1-800-Flowers sells a wide variety of gifts, including gift baskets, keepsakes and bouquets. The company offers standard bouquets and bouquets with fair-trade flowers that can be scheduled for same-day delivery or delivery at a later time.
Same-day delivery: 1-800-Flowers offers a same-day service. Consumers enter the recipient's zip code to see all the available bouquets.
Seasonal arrangements: For home or the office, seasonal decorations are a must. Expect to see spring blooms, pumpkins, evergreens and more as the seasons turn.
Shop by occasion: Unless you are a floral enthusiast, it can be difficult to tell what bouquet is suitable for which occasion. 1-800-Flowers takes away all the guesswork by breaking down its arrangements into convenient categories.
Personalize gifts: Sending flowers can feel a little impersonal, but not when they come with an engraved candle holder or embroidered teddy bear.
Go beyond flowers: While it has tons of lovely arrangements, it also offers a selection of keepsake gifts, from wine sets to picture frames.
Best for significant others, friends, adult children and companies.
1-800-Flowers.com Company Profile
Company Name:

1-800-Flowers.com

Website:

http://www.1800flowers.com/