Consumer Complaints and Reviews

Called the day previous to ask my flowers be delivered the next day during the day. The next day after not hearing from my girlfriend about it all day I call and ask what's going on around 4 pm. I asked them to please deliver them as soon as possible. They promised to have them delivered before 7 pm. I got an email 6:55 telling me they were being prepared. They hadn't even left for delivery. I called customer service to cancel the order at exactly 7 pm. The guy starts arguing with me saying that they had been delivered at 6:30 pm. He was literally calling me a liar. The flowers didn't arrive in my girlfriend's hands until 7:15 pm so he is completely and utterly lying through his teeth to me while he's sitting there calling me a liar and refusing to transfer me to a manager.
I was astounded that my girlfriend who has a four-year-old little girl she lives alone with is going has someone knocking at her door late at night in the pouring rain. He wouldn't even try to get a hold of the driver to stop them when he had 15mins to do so. I called and asked to talk to a manager after a few minutes arguing with that guy and the next person wouldn't transfer either. They just let me sit on hold for a few minutes and then asked if I was still there and said it would be a few more minutes. Basically, if you ask to talk to a manager they'll just brush you off. My grandmother goes to bed at 6:30, good thing I didn't order anything for her! On top of all that I had ordered chocolate covered strawberries that they didn't even deliver. So half my order was missing. So sad.

Pic doesn't look like the product you're buying. I ordered a $79.99 fruit basket. It arrived on time but with very little fruit in it. It looked nothing like I ordered. They sent out 2 more baskets that looked better, but still looks nothing like I ordered. I emailed them and told them, "Thank you for sending out 2 baskets," but will not do business with them again. I never got my $20 off either.

My sister-in-law husband passed away. She had told us she wanted blue flowers to dry out and save them since that was their favorite and wedding color. We ordered the arrangement on Sunday the 1st of January saying it would arrive Wednesday. I made a mistake with the recipient name and changed the name by calling them. I call Wednesday to ask where the flowers were and they said I cancelled the order. I said if I cancelled where is my refund? They asked if I would like to send them and I said yes they apologized and offer me $20. Coupon. I never received the coupon not like it matters and she got her flowers on Friday except they weren't blue. They were purple and looked dead. Such a shame!

The funeral spray that was delivered was dead, wilted, discolored, and also had several substitutions from the photo on 1800Flowers site. They refunded my money, but that doesn't erase the horror at what was displayed next to the casket. They refused to give me the name of the local florist who delivered. Their customer service said they would contact the florist, but never asked for a photo of the product. How could they give accurate feedback if they never ask for a photo? This is the second time they disappointed me. The previous funeral flowers were never delivered. They offered to deliver it to the deceased's home since they missed the funeral parlor.

My husband needed emergency surgery and my brother-in-law paid big bucks to have flowers sent from California to South Carolina on Wednesday 1/4/2017. They never arrived. Had they not told me they'd sent them they'd be out of money and we'd still get NO FLOWERS from 1-800Flowers.com. I called them TWICE on 1/5/2017 and first was told the flowers would "arrive today" but they never did. Hours later I called them AGAIN and was told the local vendor "chose not to fulfill the order" but they wouldnt tell me who the local vendor is. Still, no flowers. Not a single stem. This company is awful! Nobody cares and nobody does anything! Please shut them down!
How do I know I can trust these reviews about 1-800-Flowers.com?
667,311 reviews on ConsumerAffairs are verified.
We require contact information to ensure our reviewers are real.
We use intelligent software that helps us maintain the integrity of reviews.
Our moderators read all reviews to verify quality and helpfulness.
For more information about reviews on ConsumerAffairs.com please visit our FAQ.

My family and I had ordered flowers to be delivered to a friend's funeral. The delivery that we got were not what we ordered. We ordered a large bouquet. A small came in with the wrong color flowers. They were all wilted. We were very embarrassed by this. When we call to notify them of this they wanted to know if we wanted them to deliver them the next day. We let them know now that was too late. This is a very unprofessional company. Will never use them again nor will any of my other relatives or friends. Thank you.

Well we ordered a flower basket for mom and arrival date 12/22/2016. It showed up 12/24/2017 only after calling every day. And when it did show was not what was ordered. Looked like the florist threw leftovers in it and was half dead. I contacted 1-800-Flowers they said "we will send new ones out 12/26/2016." Guess what... Yes they are a no-show again and will not refund money. BS.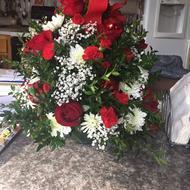 I ordered the large Holiday Flower Tree. On their site it shows as a Christmas tree made with pine and roses. The large shows as all tree and you can't see a planter. What they got was a blob of eucalyptus, no pine and scattered roses. And it was not large! NOTHING like the photo! I called and wrote an email. I did receive a credit but for what was sent still felt ripped off. I sent them a picture of what they have posted on their site and what my parents got. The next day someone called to rectify the problem but when I called back I got the runaround again. I decide to send them another email. They respond apologizing and offering to send another tree at no cost BUT NEVER followed through with it. I send yet another email and never heard back again.

I sent flowers to my mother for a Christmas Gift - Never Arrived! My father just died and it was a special gift on Christmas. Flowers.com never delivered them in SLC, UT and never gave an explanation! Tracking read: NA. No one could help me. 3 days later a nice customer service person said she would send a nicer arrangement and she did so. The arrangement was small and not nice! I wanted something special. I sent her a Christmas tree of flowers. Not acceptable after the holiday. The new arrangement stinks and they took so long. Ruined everything. Will never use them again.

I have just experienced the worst customer service from a company from whom I would expect better. I did not receive a confirmation email, but luckily I had printed the receipt from the screen when I ordered, because there was no way to track it down without the confirmation number. They charged me $180 shipping for a $300 order. When I noticed this and called them to sign up for their celebrations passport, such that the total shipping would have been $30, they first stated to call after 6pm ET.
When I did, they gave me a phone number to call the next day during business hours that turned out to be a promotional hotline that was not customer service at all. Then the next day, when I finally tracked down the right number myself, they told me I couldn't do it because too much time had passed. I still haven't even received an email confirmation for my second order, and the account doesn't accept the password I just set up yesterday. I will never use Harry and David, 1-800 Flowers, or any of their sister companies again. Was that worth $150 revenue to them? Apparently yes.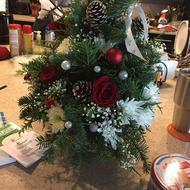 This would have to be the WORST scamming business ever. I wish I had read these reviews before spending nearly $300 on flowers worth about $10. I was shocked and disgusted with what was delivered to my in-laws and family. Then phone calls and e-mails fell on deaf ears until I took to Twitter. But even then it took about 10 negative tweets before someone contacted me. They at first offered no compensation, even though they themselves said the flowers were nothing like the picture, but a couple more tweets and they offered me half my money back, new flowers and a $20 1800flowers voucher. This company needs to be investigated and charged for false advertising. People don't waste your money!!!

From the point of sales I was lied to. As a visually impaired consumer I called thinking I will be able to get help giving all of the terms and conditions of ordering a edible arrangement for $69.98; instead my account was charged $69.98 twice. Per my Credit Union 1800flowers charged my card then did an additional authorization fee of another $69.98 totaling $139.98. I called to express my dissatisfaction and the first call I was on hold for more than 40 minutes and was hung up on. The second time we were on the phone for over an hour trying to resolve the issue with no luck we finally got a supervisor by the name of Mario who said he was out of Canada. He expressed how there was nothing that he could do.
I'm just so displeased and dissatisfied with the fact that nothing was done, my account was overdrawn and the language barrier each time I called I received a different country. First it was Pakistan, then Philippines, Canada, and the last call was India. I was guaranteed that the delivery would arrive to the recipient by 10 am. I was told to wait a couple of hours knowing that they close at seven. Whether the delivery arrives or not I'm seeking a full refund. Needless to say I will never order from them again and will tell others to safe clear of them.

Worst customer service from customer service rep and supervisor. Placed order to be delivered and was called to inform me "sorry we can't deliver till next week." Check availability doesn't work because it took the order with confirmation it would be delivered. Didn't care attitude.

My sister mailed me flowers and the delivery guy came and knocked for less than 20 seconds and by the time I got to the door he was gone. No note or anything. After getting a text from my sister I go look all around my house and find a note that fell off my door (they did not tape it) saying that the flowers were at my neighbors! WTF - no call or email or anything and so now my neighbors still have my flowers and I don't even know them.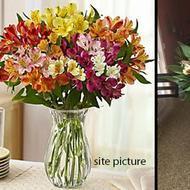 This company should not be in business. Our family pet passed away recently and my mother has been taking it very hard. I live in another state, so I wasn't able to come by, but I wanted to send something as a gesture of my condolences and love, so I ordered a flower set "GEMSTONE PERUVIAN LILIES, 50 BLOOMS W/ CLEAR VASE." On the 1-800-flowers.com site the flowers looked lush and full (see picture below) and I was excited for her to receive them.
Two days after ordering her flowers showed up, and what she got was nothing near what I had expected (see below). Not only were there about 1/8th as many flowers as in the picture, but all of the flowers were dead on arrival. She sent me a photo, and I was so embarrassed I nearly cried. What was supposed to be a loving gesture just looked like a pathetic dead bunch of plants that she ended up having to just throw away. I feel swindled and completely helpless. I have reached out to customer service and have not received a reply, but even if I get a full refund that doesn't make up for the embarrassment.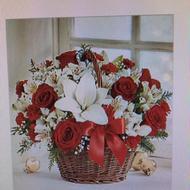 I have placed an order that in their site showed as available but was not, the customer specialist agreed to send a different arrangement I picked: Fields of Europe. They offered to keep the lower prize of the first order. Since the moment the order was placed there have been issues... Order was placed in the morning and evening time was not still delivery so all I wanted to check was the status and why it wasn't delivered & had to call numerous times on Saturday 12/17/16 night and spent over 90 min trying to get an answer. I got from customer services who had no clue that the order was changed, to customer specialists that left me on hold multiple times when I requested a supervisor. On the last call Saturday around 8:00 pm, finally a customer specialist told me the order was delivered and I got an email. The recipient only got that order a few hours after they assured me it was delivered.
This was meant to be a surprise for her birthday and turned out to be a back and forth hassle with the recipient. In addition the item Fields of Europe as you will see in the attachment pics has a photo on your site with a brown basket and she got one in a white vase... I sent an email and finally a supervisor called me the next day. She said she will refund half of the cost and when I told her that in addition to all the aggravation the client didn't get the arrangements in the photo, the supervisor offered to resend the item or give a full refund in addition to extra credit in my account. I didn't want to create discomfort to the recipient so I decided I prefer the refund. She also said she will send emails confirming our talk, the full refund and additional bonus and so far all I see is 50% of the refund $16 and no email was sent to me.
Since yesterday I have sent approx 7 emails, same response. UNREAL. I think they must have an audio reply because all replies were identical and I could tell they didn't even read the email. It is hard to believe that such a company has such a discrepancy on customer service as well as on the arrangements... Also in my business have the experience that same order, same exact cost can have a nice, rich outlook and a much smaller size if done by some other local store and may be an idea that they try to follow the arrangements in the photos on your site...
I decided to try a chat and one rep Ryan ** was not willing to pass my request to a supervisor unless I explain the ordeal all over and then terminated the chat. Megan ** another rep said she will have a supervisor call me but I had to tell them we are closing the account to get that effectiveness... I am speechless how a company can run this way and for a sec I felt maybe they are too busy until I logged here and saw all the reviews, obviously many had same experience.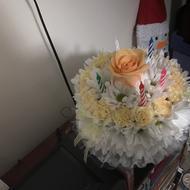 I ordered a specific bouquet of flowers for my niece's 16th birthday. Upon delivery she sent me a picture of what she got which was nothing like what I ordered. In fact what she got looked ridiculous. The next morning I contacted customer service via email and was told they would redeliver the appropriate item. I received a call later stating they did not have the flowers. I asked for a refund they then said they had them and would send it that day plus I would receive a refund for the service fee. 1-800-Flowers did not follow through on any of this. Again I called, this time asking for a full refund. I was told that they really wanted to make me happy and would issue a full refund and redeliver the arrangement. Thinking they had followed though, I then got an email saying they have only issued a partial (1/2) refund and that's it! I will never use this service again and am thoroughly upset.

My arrangement costing 64.00 arrived and 2 days later the main part of arranger was dead. I called and they replace arrangement again... Same thing after 3 days... focus of arrangement was dead. I called and asked since they said they would replace... Please send something else... No, that was not possible. Arrangement arrived and again same thing. I wrote you an email on Friday on your site but never heard from anyone. This is just a bad arrangement. For some reason the Hydrangea does not hold up and it's a lot of money for 3 roses and 5 sunflowers.

As a funeral director I have been extremely disappointed with any online flower "service". A box is delivered - not a flower arrangement - that needed assembly by a funeral director or a family member at a time when this is an insult. Acceptable flowers should be handled by local florists, not UPS or FedEx. With the internet available it's easy to find a local florist who can deliver fresh flowers, timely and at reasonable cost (no middleman cut in the price).

Husband ordered 12 purple rose bouquet... $46 and 16 delivery. I received 6 sad roses with baby's breath... for $62. Screen shot order. When trying to complain - was hung up on. Told I couldn't be helped. Then told my husband really ordered 6 roses for 62. Yeah right. Could never recommend this company!

Always arrived in great condition. As a Realtor, for years I search for the perfect thank you /housewarming gift for my clients at their closings. When I finally found one 800 Flowers all my troubles were solved. With all the style there's something to suit everyone. Another thing I liked about this site is it they also have gift sets, candies, and foods. Sometimes I'd have a client where a bouquet of flowers just did not seem right, and they were always happy with a food gift pack that I could buy right at the same site. I used the same site for flowers for my mom or friends on their birthday, Mother's Day. They even have special holiday arrangements that are lovely.

I ordered what is referred to on the 1800flowers website as "Daisy Days". The order arrived and was not daisies, nor was is anything like what was advertised. I contacted customer service who offered to send the correct arrangement the next day and a $20.00 discount on my next purchase. The delivery day came and went without a delivery and since there will be no one available to receive the order at the address I called for a cancellation and a refund. I am awaiting the refund.

Hours before delivery for a Holiday gift was to be made, I get a call from 1-800-Flowers.com informing me that no one in the area of my zip code carries the items I had ordered about 2 weeks ago. I was told that I could get a substitute - but that the order could not be filled, as promised. I insisted that the order be cancelled and all monies charged (if any to date) were to be returned immediately. The customer service represented hesitated, and reiterated my one option. When I complained about a bait and switch business plan, I was disconnected. Upon contacting 1-800-Flowers.com about 1 hr later, no action had been taken on the account. How this is an "award winning" service, is beyond my understanding. I think we're all in trouble if it is.


Sent sympathy flowers to my very good friends. They arrived on time. Just be aware that when it says "arrives in a gift box" what that really means is they will have to arrange the flowers themselves. I went back and found this information on the website after clicking through several "details" levels, so it's my fault I didn't look deeper in the first place. I normally read all the fine print and dozens of reviews before ordering anything; I was in a hurry this time and didn't, but would have saved myself disappointment and embarrassment if I had. I won't order from 1-800-Flowers again. My friends sent me a picture and it's a spindly arrangement of unopened roses that does not look anything like the photo, or like I paid over $50 for it. First photo is from the website, second photo is from my friends.

My husband ordered me a birthday arrangement to be sent to my office and specifically requested my order be there around noon. The rep assured him it would be here at that time. My husband called 2 times before I was forced to be involved because I get out of work at 3. My husband told me about the arrangement and the issue he was having where the rep kept telling him my order was in route since 11am... At 3pm I called and spoke with a rep and he told me he saw all the notes and apologized for the inconvenience. He said the local florist they use for deliveries were short staffed but that my order was in route. I asked to speak to customer service manager and he hung up on me. I called back and the next rep apologized and after going through the same crap I went through with the last rep. She assured me my order was no more than 30 minutes away. It is now 430pm and nothing yet.
She offered me to waive my service fee and resend my arrangement tomorrow... really??? I told her I would be out and she told me "Well we can wait for you to come back to work and redeliver." Uuuh no ma'am. If we pay for services and you guarantee delivery why am I still waiting... this is very unprofessional and I will not be ordering from them nor will my family or friends. I will make sure I tell everyone I can not to order. Save yourselves the headache and don't use them.

Overall my experience with the company was very positive and they sent beautiful alive flower arrangements; the person receiving them was very happy! Ordered from this company several times and was pleased with the flowers and vases and the price of the arrangements but I was a little disappointed that the flowers had to be arranged by the person I gave them to and I was not told that before ordering, but the company heard my complaint and was very accommodating.

On 11/17 I ordered flowers for my aunt's and uncle's 60th b-day party to be delivered on 11/26. After finding out from my uncle, not 1-800-flowers, that the flowers were not delivered on 11/26. I called 1-800-flowers. The rep told me that due to the original flower shop not having the right flowers in stock another shop had to be used and this led to a delay in delivery. The delivery was rescheduled to 11/28. It is now 11/29 and the flowers were still not delivered for some reason unknown to me and the rep I contacted on 11/29.
I should have been immediately notified that the original shop was out of the flowers I requested and that the delivery would not be made in time. If 1-800-Flowers would have notified me I would have gladly agreed to a substitution to meet the original delivery date. It is very sad that 1-800-Flowers chose not to work with me on this order and kept me in the dark. I am unsatisfied with the poor customer service and will likely not be using 1-800-flowers again.

I ordered on 11/22 and was received a tracking notice saying it would not being delivered until 11/30. When I inquired they said I selected that date for delivery, which I did not. Very disappointed in the customer service...no attempt to correct the issue. Will not use this service again. It was my first and will be my last.

My roommate ordered flowers for her friend a few days ago. I have not ordered any flowers, so I am not the customer. These people have called at least 10 times in the last hour about the order. You would think someone is dying! I thought there was an emergency. Who calls someone 10 times on the morning of Thanksgiving?! The customer wasn't even home. The company should have called once and left a message! Calling 10 times over and over and leaving only one message is excessive! PLEASE DON'T DO THAT EVER AGAIN! Jesus Christ. Use common sense. PLEASE.

ConsumerAffairs Research Team
The ConsumerAffairs Research Team believes everyone deserves to make smart decisions. We aim to provide readers with the most up-to-date information available about today's consumer products and services.
Since starting operations in 1976, 1-800-Flowers has put customer satisfaction at the top of its core values. To this company, flowers send a message. Each flower says something different, and the bouquets are an entire conversation.
Same-day delivery: Sometimes, you need a bouquet delivered in just a few hours, and 1-800-Flowers offers a same-day service.
Seasonal arrangements: For home or the office, seasonal decorations are a must. Expect to see spring blooms, pumpkins, evergreens and more as the seasons turn.
Shop by occasion: Unless you are a floral enthusiast, it can be difficult to tell what bouquet is suitable for which occasion. 1-800-Flowers takes away all the guess work by breaking down its arrangements into convenient categories.
Personalize gifts: Sending flowers can feel a little impersonal, but not when they come with an engraved candle holder or embroidered teddy bear.
Go beyond flowers: While it has tons of lovely arrangements, it also offers a selection of keepsake gifts, from wine sets to picture frames.
Best for Suitors, husbands, modern women and companies.
1-800-Flowers.com Company Profile
Company Name:

1-800-Flowers.com

Website:

http://www.1800flowers.com/