The video platform says it's taking steps to address privacy concerns
09/04/2019
|
ConsumerAffairs

By Sarah D. Young
Sarah D. Young has been a columnist for a blog ... Read Full Bio→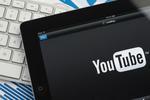 Federal regulators have slapped Google's YouTube platform with a $170 million penalty for pulling in millions of advertising dollars through the improper collection of children's personal information. 
The settlement announced Wednesday requires that Google and YouTube pay $136 million to the Federal Trade Commission (FTC) and $34 million to New York for allegedly violating the Children's Online Privacy Protection Act (COPPA). 
"YouTube touted its popularity with children...
More
The site is trying to appease regulators following the FTC's privacy violation charge
08/21/2019
|
ConsumerAffairs

By Sarah D. Young
Sarah D. Young has been a columnist for a blog ... Read Full Bio→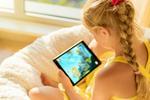 YouTube is considering putting an end to its practice of allowing "targeted" ads on videos that are more likely to be viewed by children, Bloomberg reports, citing people "familiar with the discussion."
The video streaming platform was recently hit with a multimillion dollar fine after the FTC found that it had violated children's privacy laws by collecting data on children under the age of 13. It's not clear if YouTube's changes -- which, at this point, may or may not b...
More
Sort By