A team of researchers have found a vulnerability in the microphones of many popular smart speakers
11/05/2019
|
ConsumerAffairs

By Sarah D. Young
Sarah D. Young has been a columnist for a blog ... Read Full Bio→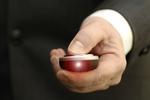 Researchers from Tokyo and the University of Michigan have found that laser pointers are capable of "hijacking" smart speakers. 
In a paper titled "Light Commands: Laser-Based Audio Injection Attacks on Voice-Controllable Systems," the researchers said they found that voice-enabled devices could be tricked into following voice commands by beaming a laser at them. 
The team tested the effect of laser pointers on smart speakers that included Google Assistant, Apple Siri, an...
More
Most websites track your browsing habits
11/04/2019
|
ConsumerAffairs

By Mark Huffman
Mark Huffman has been a consumer news reporter for ConsumerAffairs ... Read Full Bio→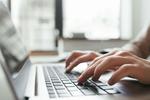 If you're doing anything online that you don't want anyone to know about, you're probably out of luck.
The Washington Post reports a number of websites, from mainstream news outlets to porn sites, are using a hidden code to run a check to find out who you are. Accessing or deploying browsing features like "private browsing" may make no difference at all. In fact, because you've turned on a feature like "do not track" may make you more likely to be tracked, security exper...
More
Sort By