The agency has acknowledged the situation as a 'major privacy incident'
03/25/2019
|
ConsumerAffairs

By Sarah D. Young
Sarah D. Young has been a columnist for a blog ... Read Full Bio→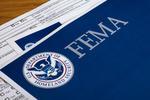 The Federal Emergency Management Agency (FEMA) inappropriately shared the personal information of more than 2 million survivors of hurricanes Harvey, Irma, and Maria and the California wildfires in 2017.
The agency said it "provided more information than was necessary" while transferring survivor information to a third-party contractor that helps provide temporary housing to people affected by disasters under the Transitional Sheltering Assistance program.
"We believe t...
More
A new study finds 79 percent of apps share consumer data with third parties
03/21/2019
|
ConsumerAffairs

By Sarah D. Young
Sarah D. Young has been a columnist for a blog ... Read Full Bio→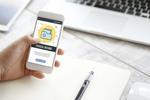 Among health-related apps, the practice of sharing user data is "routine" and legal -- however, the lack of transparency about the practice puts consumers' privacy at risk, the authors of a new study claim.
The study looked at 24 popular, interactive medicine-related apps for Android devices. Of the apps sampled, 19 (or 79 percent) shared user data with third parties, which then shared it with "fourth parties."
"Most health apps fail to provide privacy assurances or tran...
More
Sort By