The company says 4,300 of that total were U.S. teens
06/14/2019
|
ConsumerAffairs

By Mark Huffman
Mark Huffman has been a consumer news reporter for ConsumerAffairs ... Read Full Bio→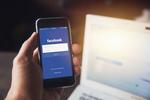 Facebook says its discontinued research app collected data from about 187,000 users who were paid $20 a month to allow the social media company observe how they used their phones.
The app made news earlier this year when Apple blocked Facebook from offering the app to iPhone users. At the time, Facebook said it users were paid for their participation, it never tried to hide the program, and none of the information was shared.
In a letter to members of Congress, Facebook d...
More
Democrats claim there is a 'black market' in phone-location data
05/17/2019
|
ConsumerAffairs

By Mark Huffman
Mark Huffman has been a consumer news reporter for ConsumerAffairs ... Read Full Bio→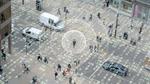 Federal Communications Commission (FCC) Chairman Ajit Pai was grilled this week about the alleged sale of phone-location data to entities with no clear rights to possess it.
Appearing before a House committee, the FCC chairman got a scolding and a warning that "lying to Congress is a federal crime." Rep. Anna Eshoo (D-Calif.) warned Pai that what he told the panel was at odds with what she had heard elsewhere.
Eshoo aimed pointed questions at Pai asking for details about ...
More
Sort By