The agency says it's getting ready for any new technology challenges telemarketers may try and throw at it
01/02/2020
|
ConsumerAffairs

By Gary Guthrie
Gary Guthrie covers technology and travel for the ConsumerAffairs news ... Read Full Bio→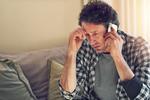 The Federal Trade Commission (FTC) has handed Congress its latest National Do Not Call (DNC) Registry report, which focuses on how consumers and businesses alike have been impacted by unwanted sales pitches and robocalls. 
If you guessed that there are more and more people who want to be added to the list, you'd be right. There was an uptick of more than 4.1 million registrations from the previous fiscal year, bringing the DNC Registry close to 239 million consumer regis...
More
A team of researchers have found a vulnerability in the microphones of many popular smart speakers
11/05/2019
|
ConsumerAffairs

By Sarah D. Young
Sarah D. Young has been a columnist for a blog ... Read Full Bio→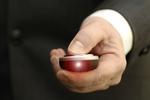 Researchers from Tokyo and the University of Michigan have found that laser pointers are capable of "hijacking" smart speakers. 
In a paper titled "Light Commands: Laser-Based Audio Injection Attacks on Voice-Controllable Systems," the researchers said they found that voice-enabled devices could be tricked into following voice commands by beaming a laser at them. 
The team tested the effect of laser pointers on smart speakers that included Google Assistant, Apple Siri, an...
More
Sort By