The FTC is raising awareness about fraud, privacy, and other matters and invites consumers to take part
03/04/2019
|
ConsumerAffairs

By Gary Guthrie
Gary Guthrie covers technology and travel for the ConsumerAffairs news ... Read Full Bio→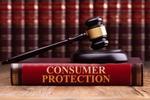 It's National Consumer Protection Week (NCPW) -- thank you, Federal Trade Commission (FTC) -- and it's a great time to bone up on the rights and resources that you, as a consumer, have.
"National Consumer Protection week is a time for all of us to focus on important consumer issues like ... debt collection, imposter fraud, misleading ads, education and outreach, and privacy," commented Director of the Bureau of Consumer Protection, Andrew Smith, in the agency's announcem...
More
Airlines say the cameras on the new entertainment systems aren't turned on
02/25/2019
|
ConsumerAffairs

By Mark Huffman
Mark Huffman has been a consumer news reporter for ConsumerAffairs ... Read Full Bio→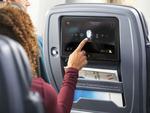 Whether you're at home or cruising at 30,000 feet you could be in the range of a microphone or camera. Even if someone isn't watching or listening, they could be.
The latest potential encroachment on consumers' privacy is contained in a new entertainment system being installed on major airlines. At least three major carriers -- American, United, and Singapore Airlines -- have installed new seatback entertainment systems that contain a camera.
The camera was discovered by ...
More
Sort By