The site is trying to appease regulators following the FTC's privacy violation charge
08/21/2019
|
ConsumerAffairs

By Sarah D. Young
Sarah D. Young has been a columnist for a blog ... Read Full Bio→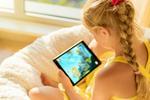 YouTube is considering putting an end to its practice of allowing "targeted" ads on videos that are more likely to be viewed by children, Bloomberg reports, citing people "familiar with the discussion."
The video streaming platform was recently hit with a multimillion dollar fine after the FTC found that it had violated children's privacy laws by collecting data on children under the age of 13. It's not clear if YouTube's changes -- which, at this point, may or may not b...
More
Companies wouldn't be allowed to share users' location info without their explicit permission
07/23/2019
|
ConsumerAffairs

By Sarah D. Young
Sarah D. Young has been a columnist for a blog ... Read Full Bio→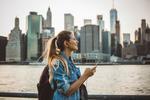 A bill introduced Tuesday would make it illegal for cell phone and app companies to sell the location data of users in New York City, the New York Times reports. 
Companies that break the law would be subject to a steep fine. Additionally, users within city limits would be legally allowed to sue companies that share their data without permission. 
The Times notes that the bill is likely to face resistance from telecommunications companies because selling location data gen...
More
Sort By