Apple's CEO says the crisis of data collection is real and 'should unsettle us'
10/24/2018
|
ConsumerAffairs

By Sarah D. Young
Sarah D. Young has been a columnist for a blog ... Read Full Bio→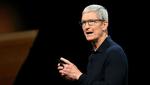 During a speech given at a privacy conference in Brussels on Wednesday, Apple's chief executive Tim Cook called for stricter digital privacy laws, saying consumers' personal information is being "weaponized against us with military efficiency."
Cook, who didn't specifically call out any major tech companies, said technology and the business of selling ads targeting to users has created a "data industrial complex" that is affecting individuals and entire societies.
"We sho...
More
Sources familiar with the company's plan say the acquisition could happen by the end of the year
10/22/2018
|
ConsumerAffairs

By Sarah D. Young
Sarah D. Young has been a columnist for a blog ... Read Full Bio→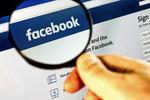 In the wake of a series of highly publicized data breaches, Facebook is reportedly looking to beef up its security defenses by acquiring a major cybersecurity firm.
Sources with knowledge of the matter told The Information that the company has already offered deals to "several" security firms, but the sources stopped short of naming which companies Facebook has expressed an interest in acquiring.
Facebook wants to close the deal by the end of this year, according to the ...
More
Sort By