A new study finds 79 percent of apps share consumer data with third parties
03/21/2019
|
ConsumerAffairs

By Sarah D. Young
Sarah D. Young has been a columnist for a blog ... Read Full Bio→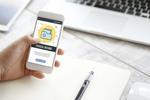 Among health-related apps, the practice of sharing user data is "routine" and legal -- however, the lack of transparency about the practice puts consumers' privacy at risk, the authors of a new study claim.
The study looked at 24 popular, interactive medicine-related apps for Android devices. Of the apps sampled, 19 (or 79 percent) shared user data with third parties, which then shared it with "fourth parties."
"Most health apps fail to provide privacy assurances or tran...
More
The FTC is raising awareness about fraud, privacy, and other matters and invites consumers to take part
03/04/2019
|
ConsumerAffairs

By Gary Guthrie
Gary Guthrie covers technology and travel for the ConsumerAffairs news ... Read Full Bio→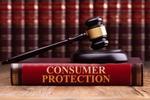 It's National Consumer Protection Week (NCPW) -- thank you, Federal Trade Commission (FTC) -- and it's a great time to bone up on the rights and resources that you, as a consumer, have.
"National Consumer Protection week is a time for all of us to focus on important consumer issues like ... debt collection, imposter fraud, misleading ads, education and outreach, and privacy," commented Director of the Bureau of Consumer Protection, Andrew Smith, in the agency's announcem...
More
Sort By