Social media giant says fewer users were impacted than first reported
10/16/2018
|
ConsumerAffairs

By Mark Huffman
Mark Huffman has been a consumer news reporter for ConsumerAffairs ... Read Full Bio→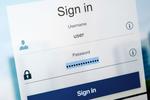 Facebook now says 30 million users -- not the 50 million, as originally reported -- had their login tokens compromised in a breach discovered last month.
The tokens for those 50 million users, plus an additional 40 million, were reset as a precaution.
In a security update, Facebook said its investigation found that unknown hackers exploited a vulnerability in Facebook's code that existed between July 2017 and September 2018. The flaw that allowed the attackers to get in i...
More
European fines could exceed $1 billion
10/02/2018
|
ConsumerAffairs

By Mark Huffman
Mark Huffman has been a consumer news reporter for ConsumerAffairs ... Read Full Bio→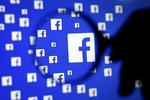 Facebook's data breach, disclosed last week, will likely be costly for the social media giant as European privacy regulators demand answers.
On Friday, Facebook announced that a security breach compromised about 50 million login credentials but said the issue had been resolved. But Europe has the world's toughest privacy rules and the European Union could impose fines that – by some estimates – could be in excess of $1 billion.
Ireland's Data Protection Commission (DPC) c...
More
Sort By