Social media company pushes back against 'selective leaks'
12/06/2018
|
ConsumerAffairs

By Mark Huffman
Mark Huffman has been a consumer news reporter for ConsumerAffairs ... Read Full Bio→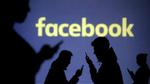 Facebook finds itself once again in the crosshairs as a British parliamentary group released company documents showing the social media giant used member data to help friends and punish rivals. A British parliamentary committee released emails that focus on how Facebook operated during the period of its most rapid growth, from roughly 2012 to 2015. The documents show that Facebook executives considered member data to be their most prized commodity and used it to profi...
More
The company has patched the bug and says it hasn't seen the bug exploited
11/14/2018
|
ConsumerAffairs

By Sarah D. Young
Sarah D. Young has been a columnist for a blog ... Read Full Bio→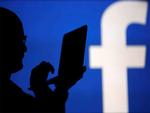 Facebook says it has fixed a privacy bug that allowed websites to read likes and interests on users' profiles without them knowing about it.
The bug was first discovered in May by Ron Masas, a security researcher at Imperva. Masas found that Facebook search results were not sufficiently protected from cross-site request forgery attacks, meaning bad actors could have used an iFrame to extract data from a logged-in Facebook profile in another tab.
"This allowed information...
More
Sort By