Investigators say customer credit card information may have been exposed
09/20/2018
|
ConsumerAffairs

By Mark Huffman
Mark Huffman has been a consumer news reporter for ConsumerAffairs ... Read Full Bio→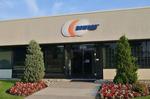 Consumers who made purchases at Newegg between August 14 and September 18 may have a compromised credit card in their wallet.
The popular online electronics retailer was compromised by hackers who were able to insert "skimming" code into the site's checkout page, capturing consumers' credit card information.
The incident response firm Volexcity found the code and reported it to Newegg, which removed it from the page on Tuesday. The company has not made a formal statement ...
More
The search engine is arguing that applying the rule globally could infringe on people's right to expression
09/12/2018
|
ConsumerAffairs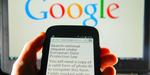 In May 2014, the European Court of Justice implemented the "right to be forgotten" rule for internet users, allowing consumers to request that any information about themselves be de-listed from search results.
Four years later, the ruling has resurfaced as Google finds itself in a battle with France's data protection agency -- the Commission nationale de l'informatique et des libertés (CNIL). CNIL is arguing that the right to be forgotten rule be expanded to cover more t...
More
Sort By