The latest over-collection incident happened in October
06/27/2019
|
ConsumerAffairs

By Sarah D. Young
Sarah D. Young has been a columnist for a blog ... Read Full Bio→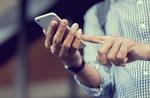 The National Security Agency (NSA) improperly collected phone call data just a few months after assuring the public that the glitch that had previously caused it to do so had been fixed, according to documents obtained by the American Civil Liberties Union (ACLU). 
The agency's first erroneous record-collection incident happened last May. Upon realizing its mistake, the NSA said it deleted more than 600 million of the call records it had collected from phone companies in...
More
The company says 4,300 of that total were U.S. teens
06/14/2019
|
ConsumerAffairs

By Mark Huffman
Mark Huffman has been a consumer news reporter for ConsumerAffairs ... Read Full Bio→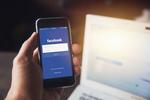 Facebook says its discontinued research app collected data from about 187,000 users who were paid $20 a month to allow the social media company observe how they used their phones.
The app made news earlier this year when Apple blocked Facebook from offering the app to iPhone users. At the time, Facebook said it users were paid for their participation, it never tried to hide the program, and none of the information was shared.
In a letter to members of Congress, Facebook d...
More
Sort By