The devices' unencrypted data is apparently easily accessible
08/14/2018
|
ConsumerAffairs

By Mark Huffman
Mark Huffman has been a consumer news reporter for ConsumerAffairs ... Read Full Bio→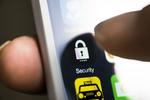 That tracker app you installed on your family members' smartphones may be providing more information than you think, and not just to you.
German researchers at the Fraunhofer Institute analyzed 19 legal tracker apps available in the Google Play Store. The researchers closely examined how the apps collect information and how they protect highly sensitive user data.
They concluded that all 19 apps revealed 37 major vulnerabilities, with none of the apps programmed with defa...
More
It may be old technology but these devices can infect your network with the latest malware
08/13/2018
|
ConsumerAffairs

By Mark Huffman
Mark Huffman has been a consumer news reporter for ConsumerAffairs ... Read Full Bio→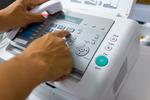 If you're still using a fax machine, you're not only old fashioned, you're probably vulnerable to cyber attacks.
Researchers at Check Point, a cyber security firm, have uncovered vulnerabilities in the communication protocols used in tens of millions of fax devices. If the attacker has the fax number, that's all they need to exploit the flaws and potentially seize control of a computer network.
Specifically, the Check Point researchers focused on the vulnerabilities in th...
More
Sort By