A group of gas-stealing hackers elude police as airport, military, and medical secrets are for sale on the Dark Web
07/13/2018
|
ConsumerAffairs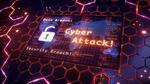 An unknown person or group that apparently collects Bitcoin is exploiting consumers' longstanding concerns about the outside monitoring of users' internet activity.
In what security researcher Brian Krebs is describing as a "sextortion" scam, consumers have reported receiving emails claiming that malware was secretly installed on pornography sites they visited.
That malware allowed a hacker to secretly record both the online content they viewed as well as the visitor in a...
More
How much did Facebook know about Cambridge Analytica's misuse of data?
07/13/2018
|
ConsumerAffairs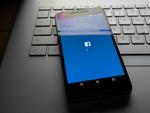 Facebook is currently under investigation from the Securities and Exchange Commission (SEC), the Justice Department, and the FBI, as authorities from these agencies are working to uncover how much the social media giant knew about the misuse and improper gathering of users' data during last March's Cambridge Analytica scandal. Specifically, the investigation is focusing on whether Facebook gave investors enough advance notice of what was going on.
Questioning is primaril...
More
Sort By