The suit claims consumers' location data is being sold to advertisers without consent
01/07/2019
|
ConsumerAffairs

By Mark Huffman
Mark Huffman has been a consumer news reporter for ConsumerAffairs ... Read Full Bio→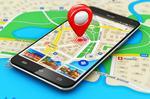 Millions of consumers use the Weather Channel's app to keep up with their local weather conditions, but a suit filed by the City of Los Angeles claims the app is keeping up with you.
In a suit filed late last week, the City of Los Angeles claims the company that owns the Weather Channel is manipulating users into activating location tracking by suggesting the information would only be used to provide specific weather forecasts. The suit charges that information is also u...
More
Social media company pushes back against 'selective leaks'
12/06/2018
|
ConsumerAffairs

By Mark Huffman
Mark Huffman has been a consumer news reporter for ConsumerAffairs ... Read Full Bio→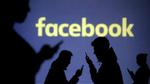 Facebook finds itself once again in the crosshairs as a British parliamentary group released company documents showing the social media giant used member data to help friends and punish rivals. A British parliamentary committee released emails that focus on how Facebook operated during the period of its most rapid growth, from roughly 2012 to 2015. The documents show that Facebook executives considered member data to be their most prized commodity and used it to profi...
More
Sort By