Experts suggest the best cards for students and those new to credit
09/17/2019
|
ConsumerAffairs

By Mark Huffman
Mark Huffman has been a consumer news reporter for ConsumerAffairs ... Read Full Bio→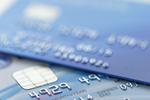 Picking a credit card is done too often in an off-hand manner without a whole lot of thought. Maybe a merchant offers you a discount at checkout if you apply for their credit card.
But if you are seeking your first credit card, it pays to think first about your needs. If you rarely travel, then choosing an airline rewards card with an annual fee is definitely not a good fit.
If you have little credit history, there will be many cards that simply decline your application. ...
More
You might have to find a place other than your wallet to keep it
08/22/2019
|
ConsumerAffairs

By Mark Huffman
Mark Huffman has been a consumer news reporter for ConsumerAffairs ... Read Full Bio→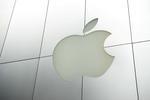 The Apple Card began open enrollment this week, with the tech giant urging its iPhone customers to begin applying for the new credit card.
But while the Apple Card works like a regular credit card, you can't treat it like a regular credit card. 
A support note, first reported by Apple Insider, warns users not to store the card in a leather wallet. Leather, it turns out, will permanently discolor the card's bright, white, metal finish. Don't put it in your jeans pocket eit...
More
Sort By