The new Mastercard would adopt some features from Apple Pay
02/25/2019
|
ConsumerAffairs

By Mark Huffman
Mark Huffman has been a consumer news reporter for ConsumerAffairs ... Read Full Bio→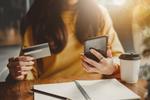 A new credit card provided by Goldman Sachs and Apple is reportedly in the planning stages. A report in The Wall Street Journal cites people involved in the project who say it will be a Mastercard product and use elements of Apple's digital wallet, Apple Pay.
The sources say the new card is expected to launch later in 2019 around the time Apple upgrades the iPhone. While industry analysts say the card should be a winner for both companies, Arielle O'Shea, NerdWallet pers...
More
Shopping through the credit union can earn up to 15 percent cash back on purchases
02/12/2019
|
ConsumerAffairs

By Mark Huffman
Mark Huffman has been a consumer news reporter for ConsumerAffairs ... Read Full Bio→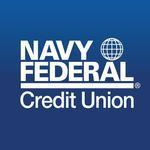 In the intense competition for credit card customers, Navy Federal Credit Union has revamped its member rewards program by significantly increasing the rewards it offers members.
The credit union has changed the name of its Member Mall to Navy Federal Member Deals. Members who go to the new online portal will be able to shop online at over 900 major retailers using a Navy Federal card. By doing so, they can earn up to 15 times the points or choose to receive 15 percent c...
More
Sort By