Competition in the industry means consumers should shop carefully for a card
08/12/2019
|
ConsumerAffairs

By Mark Huffman
Mark Huffman has been a consumer news reporter for ConsumerAffairs ... Read Full Bio→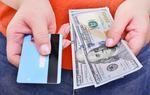 The rewards credit card landscape continues to get more competitive, with lenders not only introducing new cards with lucrative benefits but updating current cards to stay ahead of rivals.
Navy Federal Credit Union has revamped its More Rewards Card from American Express, increasing existing rewards and adding new ones. The card already offers three times the points at supermarkets and gas stations. Under the refresh, restaurant purchases will go from two times the point...
More
Initially, many experts aren't that impressed
08/09/2019
|
ConsumerAffairs

By Mark Huffman
Mark Huffman has been a consumer news reporter for ConsumerAffairs ... Read Full Bio→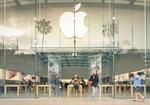 The Apple Card, Apple's branded credit card announced earlier this year, began to roll out this week. 
Some iPhone owners were able to apply for the card this week, and it will be open to everyone else by the end of the month. This week, consumers and financial services experts got their first look at the card's details.
"The only people who should consider applying for the Apple Card are those who pay their bills in full every month and spend a lot via Apple Pay," said W...
More
Sort By