A survey finds many younger consumers are guilty of this belief
07/03/2018
|
ConsumerAffairs

By Mark Huffman
Mark Huffman has been a consumer news reporter for ConsumerAffairs ... Read Full Bio→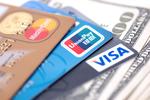 There are several things consumers can do to raise their credit score, but carrying a credit card balance is not one of them.
Yet, a new survey from CreditCards.com shows 22 percent of consumers have carried a balance on the mistaken belief that it would add points to their credit score. All they got was a higher interest charge.
Having a credit card account does help your credit standing. Consumers get points when a lender extends them credit.
They get even more points wh...
More
Justices say company can bar merchants from offering discounts on payments with low-fee cards
06/26/2018
|
ConsumerAffairs

By Mark Huffman
Mark Huffman has been a consumer news reporter for ConsumerAffairs ... Read Full Bio→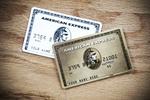 The U.S. Supreme Court has ruled American Express' credit card rules for merchants, and the fees that it charges, do not violate antitrust laws.
The justices, in a 5-4 decision, said American Express' rule barring merchants from offering promotions or discounts on other credit cards does not violate the law. American Express charges higher transaction fees than its rivals, meaning it costs the merchants more to accept payments with the American Express card.
American Expr...
More
Sort By