A KeyBank report shows 30 percent of customers became eligible this month for an unsecured card
10/25/2019
|
ConsumerAffairs

By Mark Huffman
Mark Huffman has been a consumer news reporter for ConsumerAffairs ... Read Full Bio→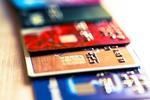 KeyBank reports that nearly one-third of the consumers who signed up for its secured credit card were eligible for an unsecured card after just one year.
A secured credit card is often used by consumers with poor or no credit. They make a deposit with the lender which secures their credit line. For example, if they deposit $500, they have a $500 credit limit on the card.
KeyBank promotes it as an effective tool to not only build up a credit score but also establish good m...
More
The mobile payment app says it's evolving to meet users' needs
10/21/2019
|
ConsumerAffairs

By Mark Huffman
Mark Huffman has been a consumer news reporter for ConsumerAffairs ... Read Full Bio→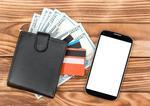 Venmo is a mobile app that allows people to send each other money. Highly popular with millennials, it makes it easy to split the bill at a restaurant.
But the high-tech payment platform owned by PayPal is also going old school with preparations to roll out a co-branded credit card in partnership with Synchrony. The card is expected to launch in the second half of 2020.
"For 15 years, Synchrony has been a strategic partner in offering credit cards that enable greater purc...
More
Sort By