Lenders say capping interest will reduce access to credit
06/27/2019
|
ConsumerAffairs

By Mark Huffman
Mark Huffman has been a consumer news reporter for ConsumerAffairs ... Read Full Bio→
Democratic presidential hopeful Sen. Bernie Sanders (I-Vt.) has gotten a lot of attention for his proposal to wipe out all student loan debt. His proposal to cap credit card interest rates is less known but just as popular.
Sanders has proposed capping the interest rate consumers pay on credit card balances at 15 percent. The average rate on credit cards is slightly higher than that, and many cardholders pay an even higher rate, making it difficult to pay off large balan...
More
Lots of ifs, ands, or buts so read the fine print and ask questions before making a commitment
06/12/2019
|
ConsumerAffairs

By Gary Guthrie
Gary Guthrie covers technology and travel for the ConsumerAffairs news ... Read Full Bio→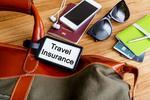 With dust-ups like Carnival Cruise Lines being threatened with a ban from U.S. ports and the Boeing 737 MAX grounding, consumers are starting to take a look at credit cards that come with built-in travel insurance benefits.
That sounds like a good idea in theory, "but depending on each traveler and their trip specifics, this limited coverage may be exactly what they need, or it may not provide the right benefits or coverage amounts," Jenna Hummer, a spokesperson for Squa...
More
Sort By