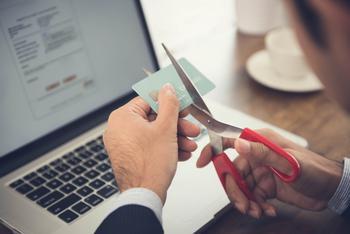 With fewer opportunities to travel, most cardholders are still saddled with an annual fee
At one point during the coronavirus (COVID-19) pandemic, air travel was down 96 percent. Hotel bookings have cratered. Cruise ships remain tied up at the pier.
So maybe it's no surprise that consumers would begin asking themselves why they're paying an annual fee to carry a travel rewards card. Many millennials have apparently decided it's no longer worth it.
A new ValuePenguin survey shows that 41 percent of millennial travel cardholders closed a travel rewards card sinc...