You might have to find a place other than your wallet to keep it
08/22/2019
|
ConsumerAffairs

By Mark Huffman
Mark Huffman has been a consumer news reporter for ConsumerAffairs ... Read Full Bio→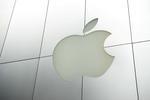 The Apple Card began open enrollment this week, with the tech giant urging its iPhone customers to begin applying for the new credit card.
But while the Apple Card works like a regular credit card, you can't treat it like a regular credit card. 
A support note, first reported by Apple Insider, warns users not to store the card in a leather wallet. Leather, it turns out, will permanently discolor the card's bright, white, metal finish. Don't put it in your jeans pocket eit...
More
After trial roll out Apple is signing up as many of its customers as it can
08/21/2019
|
ConsumerAffairs

By Mark Huffman
Mark Huffman has been a consumer news reporter for ConsumerAffairs ... Read Full Bio→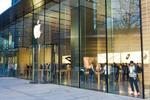 The Apple Card, the company's entry into the credit card market, is now open for all iPhone users. Over the last 10 days, it has only been available to select customers.
Apple says its customers can quickly apply for the new credit card through the Wallet app on iPhone and start using it right away. Apple announced the card earlier this year, partnering with Goldman Sachs, saying it wanted to help consumers better manage their money.
"We're thrilled with the overwhelming ...
More
Sort By