BlockCard converts digital currency to cash for purchases
01/07/2019
|
ConsumerAffairs

By Mark Huffman
Mark Huffman has been a consumer news reporter for ConsumerAffairs ... Read Full Bio→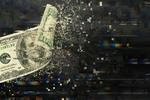 Despite significant losses over the last 12 months, cryptocurrencies remain popular with some consumers. But how do you spend them? It just got a little easier.
Ternio, a technology firm specializing in blockchain, has introduced BlockCard, a debit card that enables the account holder to spend their cryptocurrency as though it were dollars. The company says it can be used online or at point-of-sale locations in brick and mortar retail locations, as long as the business a...
More
A study shows that most consumers end up paying a balance transfer fee
12/31/2018
|
ConsumerAffairs

By Mark Huffman
Mark Huffman has been a consumer news reporter for ConsumerAffairs ... Read Full Bio→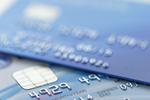 Consumers struggling to pay off credit card debt would be wise to consider a balance transfer credit card in 2019, but picking the right one and using it effectively is key to making it pay off.
CompareCards, a division of LendingTree, has studied the terms and conditions of more than 160 balance transfer cards and found that there are still plenty of zero percent introductory rate options. But it's important to read the fine print and use the cards to your full advantag...
More
Sort By