Consumers can now easily freeze their card
08/08/2018
|
ConsumerAffairs

By Mark Huffman
Mark Huffman has been a consumer news reporter for ConsumerAffairs ... Read Full Bio→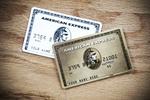 If your wallet is stolen, you should cancel your credit cards immediately. But what if you just misplace it?
American Express has introduced a set of account services that includes a feature allowing cardholders to freeze their card, preventing it from being used for new purchases.
If someone finds your card and tries to use it, they can't. But if you find your card, you can easily unfreeze it.
The freezing and unfreezing function is done from the cardholder's online accou...
More
The retailer says the cost of 'swipe fees' has gotten out of hand
08/01/2018
|
ConsumerAffairs

By Gary Guthrie
Gary Guthrie covers technology and travel for the ConsumerAffairs news ... Read Full Bio→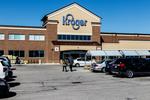 Taking a shot directly across the credit card industry's bow, Kroger's California subsidiary Foods Co will no longer accept Visa as a form of payment.
Effective August 14, 2018, the Visa payment option will vanish from 26 Foods Co stores and fuel centers. It's a strong first punch from the chain in retail's continuing weariness over the estimated $90 billion paid in swipe fees every year.
"Our customers consistently tell us that one of the most important factors in choosi...
More
Sort By