Fewer steps and added security are promised for the consumer
10/19/2018
|
ConsumerAffairs

By Gary Guthrie
Gary Guthrie covers technology and travel for the ConsumerAffairs news ... Read Full Bio→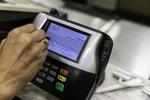 The lightning-fast pace of technology has dug deeper into consumers' billfolds. Mastercard announced on Friday that signatures will soon be optional for all cardholders, not only on the card but on receipts, as well. Mastercard issuers will start distributing the signature panel-less cards in April, 2019.
Having the luxury of get-it-and-go without having to sign anything offers consumers the ability to save time and deal with a little less hassle at the tail end of a tra...
More
Cardholder rewards focused on dining and travel get a boost, but rewards for gas purchases go away
10/04/2018
|
ConsumerAffairs

By Gary Guthrie
Gary Guthrie covers technology and travel for the ConsumerAffairs news ... Read Full Bio→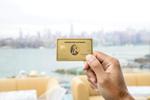 American Express (Amex) is saying goodbye to its "Premier Rewards Gold Card" and hello to the latest darling in the metal card design, the "American Express Gold Card."
The new card was conceived primarily for consumers who love -- and spend money on -- travel and food.
"We designed the new Gold Card to reward our Card Members' growing appetites for dining out, eating in and traveling near and far," said Rachel Stocks, American Express' executive vice president of Global ...
More
Sort By