But cash is unlikely to disappear from the economy
01/16/2020
|
ConsumerAffairs

By Mark Huffman
Mark Huffman has been a consumer news reporter for ConsumerAffairs ... Read Full Bio→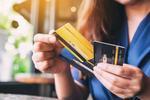 The number of U.S. consumers using credit cards has increased 7 percent over the last five years, according to a new report from Packaged Facts.
The report's authors say credit card use usually goes up during good economic times. Steady economic growth and an increasingly healthy job market in recent years have helped to provide a widening pool of credit-worthy credit card customers, and good times have encouraged them to spend.
Another factor driving increased credit car...
More
But they could be useful in paying off your holiday spending binge
12/26/2019
|
ConsumerAffairs

By Mark Huffman
Mark Huffman has been a consumer news reporter for ConsumerAffairs ... Read Full Bio→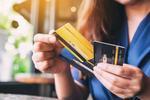 Many consumers are waking up today with the realization that they have overloaded their credit card during the holidays with a balance that will take months to pay off.
It happens. But transferring the balance to a new card with a 0 percent interest rate for the first year or so can help you pay down the balance faster and spare you the double-digit interest charges you would pay otherwise.
In its annual balance transfer card report, CompareCards.com reviewed the terms an...
More
Sort By