For those who find themselves in that position, there are steps to take and people who can help
02/19/2020
|
ConsumerAffairs

By Gary Guthrie
Gary Guthrie covers technology and travel for the ConsumerAffairs news ... Read Full Bio→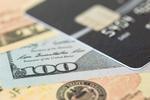 A whopping 46 million American consumers say they're likely to miss at least one credit card due date in 2020.
A new WalletHub credit cards survey shows that the cocktail of overzealous spending and credit card dependence may be getting the best of consumers and putting them in the difficult position of determining which bills they can pay based on their monthly income. 
WalletHub's survey took a look at how consumers handle late payments and what their feelings are when ...
More
Here are some ways to lighten that load
02/12/2020
|
ConsumerAffairs

By Mark Huffman
Mark Huffman has been a consumer news reporter for ConsumerAffairs ... Read Full Bio→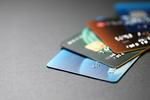 On the heels of a LendingTree study that found a majority of Americans entered the year feeling financial stress, another survey points to consumers' growing financial angst.
In an analysis of Federal Reserve Data, OnlineLoans reports that 10 percent of respondents think they are losing ground financially. Nearly half of consumers who say it's difficult to get by say they're doing worse than their parents were at that age.
The flip side of that, however, is that an overwh...
More
Sort By