Many cards provide extra travel perks that add a lot of value
05/13/2019
|
ConsumerAffairs

By Gary Guthrie
Gary Guthrie covers technology and travel for the ConsumerAffairs news ... Read Full Bio→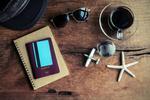 Summer is just around the corner, and clever travelers are flexing travel-related credit cards to land everything from bonus miles and free baggage to rebates on gas purchases and airline club passes at the airport.
However, a new survey from U.S. News and World Report found that most travelers don't fit that "clever" description. In fact, consumers are leaving money on the table.
So, do you, Mr. and/or Mrs. Consumer have a travel-related credit card you use? If not, you'...
More
It suggests many consumers are struggling to pay their bills
04/30/2019
|
ConsumerAffairs

By Mark Huffman
Mark Huffman has been a consumer news reporter for ConsumerAffairs ... Read Full Bio→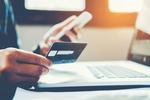 While the job market is steady and the economy continues to grow, there's growing evidence consumers are having difficulty keeping up with their credit card payments.
An analysis by Bloomberg Intelligence puts the credit card charge-off rate -- the rate at which lenders give up on trying to collect what's owed -- at nearly 4 percent in the first quarter. That's the highest level since 2012.
Not only is it bad news for credit card companies, it suggests consumers are incre...
More
Sort By