Both cards offer five times the points on select Sony purchases
11/13/2019
|
ConsumerAffairs

By Mark Huffman
Mark Huffman has been a consumer news reporter for ConsumerAffairs ... Read Full Bio→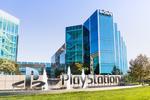 Sony is rebranding its two credit cards, one specifically designed for video game players. The cards will be co-branded with Comenity Bank after previously being associated with Capital One.
The two credit cards are competing in the field of rewards credit cards and are aimed at solidifying Sony customer loyalty. The Sony Card provides rewards to cardmembers when they purchase Sony products, along with rewards linked to restaurant and entertainment spending.
The PlayStati...
More
A KeyBank report shows 30 percent of customers became eligible this month for an unsecured card
10/25/2019
|
ConsumerAffairs

By Mark Huffman
Mark Huffman has been a consumer news reporter for ConsumerAffairs ... Read Full Bio→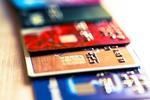 KeyBank reports that nearly one-third of the consumers who signed up for its secured credit card were eligible for an unsecured card after just one year.
A secured credit card is often used by consumers with poor or no credit. They make a deposit with the lender which secures their credit line. For example, if they deposit $500, they have a $500 credit limit on the card.
KeyBank promotes it as an effective tool to not only build up a credit score but also establish good m...
More
Sort By