One is affiliated with Visa, the other with American Express
10/03/2019
|
ConsumerAffairs

By Mark Huffman
Mark Huffman has been a consumer news reporter for ConsumerAffairs ... Read Full Bio→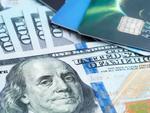 The crowded rewards credit card field got even more crowded this week with two new entries -- one affiliated with Visa and the other with American Express.
Credit card issuer Credit One Bank is teaming with American Express to offer a new cash back rewards credit card. The Credit One Bank American Express Card provides unlimited 1 percent cash back rewards on every purchase, regardless of the category. It also offers return protection, travel accident insurance, and exte...
More
Experts suggest the best cards for students and those new to credit
09/17/2019
|
ConsumerAffairs

By Mark Huffman
Mark Huffman has been a consumer news reporter for ConsumerAffairs ... Read Full Bio→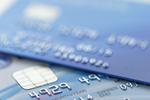 Picking a credit card is done too often in an off-hand manner without a whole lot of thought. Maybe a merchant offers you a discount at checkout if you apply for their credit card.
But if you are seeking your first credit card, it pays to think first about your needs. If you rarely travel, then choosing an airline rewards card with an annual fee is definitely not a good fit.
If you have little credit history, there will be many cards that simply decline your application. ...
More
Sort By