Shopping through the credit union can earn up to 15 percent cash back on purchases
02/12/2019
|
ConsumerAffairs

By Mark Huffman
Mark Huffman has been a consumer news reporter for ConsumerAffairs ... Read Full Bio→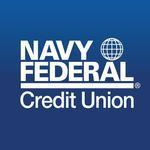 In the intense competition for credit card customers, Navy Federal Credit Union has revamped its member rewards program by significantly increasing the rewards it offers members.
The credit union has changed the name of its Member Mall to Navy Federal Member Deals. Members who go to the new online portal will be able to shop online at over 900 major retailers using a Navy Federal card. By doing so, they can earn up to 15 times the points or choose to receive 15 percent c...
More
BlockCard converts digital currency to cash for purchases
01/07/2019
|
ConsumerAffairs

By Mark Huffman
Mark Huffman has been a consumer news reporter for ConsumerAffairs ... Read Full Bio→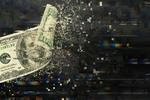 Despite significant losses over the last 12 months, cryptocurrencies remain popular with some consumers. But how do you spend them? It just got a little easier.
Ternio, a technology firm specializing in blockchain, has introduced BlockCard, a debit card that enables the account holder to spend their cryptocurrency as though it were dollars. The company says it can be used online or at point-of-sale locations in brick and mortar retail locations, as long as the business a...
More
Sort By