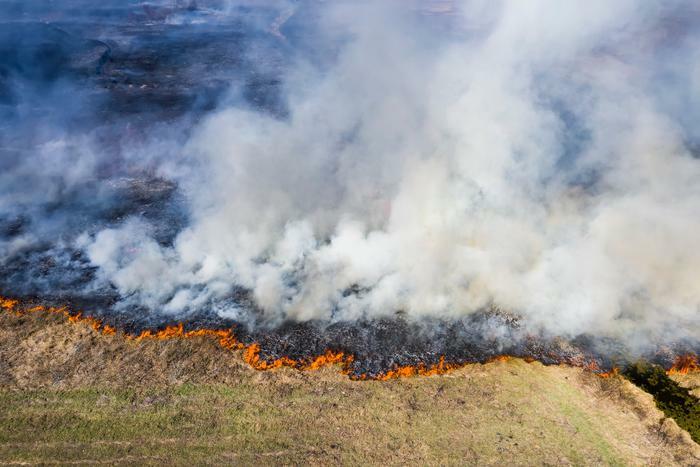 Wildfire smoke has been linked with a variety of health risks, and now a new study conducted by researchers from the University of California at San Francisco has found yet another way that consumers' health can be compromised by these dangerous disasters. 
According to their findings, consumers exposed to wildfire smoke may be at an increased risk of developing skin disease. Their work showed that atopic dermatitis, or eczema, was more prevalent following California's wildfires than in previous years. 
"Existing research on air pollution and health outcomes has focused primarily on cardiac and respiratory health outcomes, and understandably so," said researcher Raj Fadadu. "But there is a gap in the research connecting air pollution and skin health. Skin is the largest organ of the human body, and it's in constant interaction with the external environment. So, it makes sense that changes in the external environment, such as increases or decreases in air pollution, could affect our skin health." 
Pollution's impact on skin health
The researchers compared patient data at a dermatology clinic from October through February of 2015, 2016, and 2018. This dataset is unique because the 2018 information came during the San Francisco Camp Fire wildfires. 
While nearly 8,000 patients received health services at this clinic across the three years, the researchers found that general itchiness and eczema surged during the wildfires compared to the other two years. These findings are important for several reasons, not least of which is that the overwhelming majority of these patients had no history of eczema or other skin issues prior to their clinic visits. 
"Fully 89% of the patients that had itch during the time of Camp Fire did not have a known diagnosis of atopic dermatitis, suggesting that folks with normal skin also experienced irritation and/or absorption of toxins within a very short period of time," said researcher Dr. Maria Wei. 
Prior to these findings, experts had identified a link between higher levels of air pollution and an increase in eczema and other skin irritations. With this new information, experts can show that the fine particulate matter (PM2.5) that was present in the air following the wildfires had a significant impact on consumers' skin health. It's also important to note that this skin response occurred quickly after exposure to smoke and air pollution. 
While there are serious health risks to consider when thinking about the implications of wildfires, the researchers hope these findings highlight how skin health should also be taken into consideration following a natural disaster. 
"A lot of the conversations about the health implications of climate change and air pollution don't focus on skin health, but it's important to recognize that skin conditions do affect people's quality of life, their social interactions, and how they feel psychologically," Fadadu said. "I hope that these health impacts can be more integrated into policies and discussions about the wide-ranging health effects of climate change and air pollution."