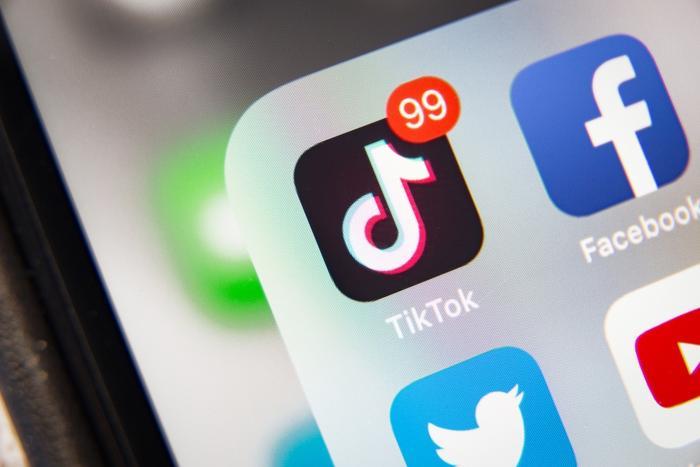 President Trump has signed an executive order banning TikTok and WeChat from operating in the United States in 45 days if they are not sold by the Chinese companies that own them.
Video-sharing platform TikTok has been at the center of federal scrutiny lately, and President Trump recently signaled his intention to ban the app due to national security concerns. 
On Thursday night, Trump said TikTok -- which is owned by China-based ByteDance -- will be banned in 45 days if it isn't sold to another company.  It "remains unclear" if Trump has the legal authority to ban the apps from the U.S., the Associated Press noted.
Concerns over data sharing 
The Trump administration has expressed concern that TikTok and other Chinese apps could gather data from users and share it with the Chinese government.  
"TikTok automatically gathers vast swaths of information from its users, including internet and other network activity information such as location data and browsing and search history," the executive order alleged.
"This data threatens to allow the Chinese Communist Party (CCP) access to Americans' personal and propietrary information – potentially allowing China to track the locations of Federal employees and contractors, build dossiers of personal information and blackmail, and conduct corporate espionage."
Microsoft said over the weekend that it was moving forward with talks to acquire TikTok. On Monday, President Trump said September 15 would be the deadline for TikTok to find a U.S. buyer. 
Taking action against Chinese apps
Trump issued a similar order for China-based WeChat, a platform that allows users to transfer funds to each other. 
"The United States must take aggressive action against the owner of WeChat to protect our national security," the executive order said Thursday night.
Secretary of State Mike Pompeo said Wednesday that the Trump administration believes TikTok could feed data to the Chinese Communist Party. 
"Here's what I hope that the American people will come to recognize -- these Chinese software companies doing business in the United States, whether it's TikTok or WeChat, there are countless more ... are feeding data directly to the Chinese Communist Party, their national security apparatus -- could be their facial recognition pattern, it could be information about their residence, their phone numbers, their friends, who they're connected to," Pompeo said. 
He said President Trump was "going to fix it" through actions that would be unveiled in the coming days "with respect to a broad array of national security risks that are presented by software connected to the Chinese Communist Party."