---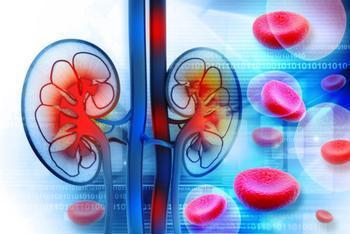 If you need a kidney transplant, you have to wait for a donor who has a healthy organ and is a good match.
Oh yeah, one other thing. The donor needs to be a certain age. Currently, organs from donors older than 65 are often turned down and are only accepted on a case-by-case basis.
But now a new study suggests these age limits on donors prevent life-saving kidneys from getting to patients who need them. Writing in the Clinical Journal of the American Society of Nephrology, researchers argue that even kidneys from 80 year-old donors can function for years.
The researchers say kidneys from older people are routinely rejected because of age. But with a current shortage of available organs, they say it's time to rethink that age limit.
The study, conducted in Italy, examined information on more than 600 kidney transplants in which the donor was beyond the usual age cut-off. Some were 60 years-old or older, while others were between the ages of 50 and 59 but had certain risk factors.
Comparable survival rates
They performed a follow-up nearly five years later and found the survival rates were comparable among all age groups, even those over 80. However, some of the patients that received the oldest kidneys had undergone second transplants.
"The results of this study support the use of extended criteria donors, even donors older than 80 years, but they have to be accurately selected and managed with dedicated protocols," the authors write.
A kidney transplant is an option when a patient's kidneys fail. The other option is dialysis. The National Kidney Foundation says patients often opt for the transplant because they feel it affords them greater freedom and quality of life.
Patients receiving a transplanted kidney may receive one from a deceased donor or from a family member, since it is possible to survive with a single kidney.
The National Kidney Foundation says the chances a transplanted kidney will function properly in the recipient's body are high – between 89% and 95%. It says success rates have improved in recent years.
---