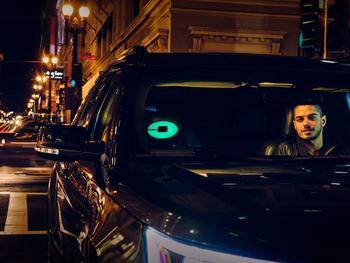 Is Uber picking up some of the taxi industry's bad habits? Cab drivers are famous for complaining piteously if a passenger wants to go from an airport to a nearby location. Now consumers in Washington, D.C., are reporting the same experience.
Reagan National Airport is actually in Virginia, just across the river from downtown D.C., and holiday travelers are complaining that many Uber drivers apparently find the trip too short to bother with. 
"I just wanted to get home," Uber customer Landon Geurkink told Washington's NBC4. "We had just been traveling for a couple hours in the air. It was cold out."
Geurkink said he had to go through five Uber drivers before one finally picked him at the airport. "He's, like, I just wanted to know where you are headed? I just said, 'Oh, downtown D.C.,'" Geurkirk said. "Another minute later, he canceled."
The complaining passengers said the Uber drivers had called them to ask their destination -- which is against Uber policy -- before canceling the trip. Although passengers can enter their destination in the Uber app, that information is not transmitted to the driver until the passenger is picked up.
NBC4 found drivers who admitted canceling trips they didn't want to take. "I know that I have canceled drives before that I thought were too long," one driver said.
Uber did not immediately respond to a request for comment. If it does so later, this story will be updated. 
Cancellation fees
Other consumers around the country have reported similar problems. "We ordered an Uber Select ride home from the airport. While waiting for the ride, which was 7 minutes away when we ordered it, the driver cancelled for some reason," said Chau of Goldenrod, Fla., in a ConsumerAffairs review. "We had to reorder the ride. And we got the same driver, who did come a few minutes later. The ride home was no problem, but we got a cancellation fee of $10 that showed up on our credit card transactions."
Josephine of Weehawken, N.J., has also had trouble getting refunds for trips that didn't occur. "I am not happy much so when they don't give back cancellation fees and trip that never take still. They charge. ... Start a trip without being pick up sucks because they will charge you no matter what," she said. 
"I was waiting in front of the pickup address on the curb, freezing," said Daniel, of New York, N.Y. "Just when the cab arrived, it suddenly left, and then a minute later I got a message saying the driver had to cancel and I should order another one. I did, two minutes after the driver canceled, which the record shows. Then I got charged five dollars for canceling!"
"This was clearly a mistake, and I wanted to correct it. But there is NO WAY to talk to any customer support on the phone. I sent a tweet and an email, and did not get a response within 24 hours. I'm still waiting."
Is this a New York phenomenon? Many of the complaints about canceled rides and bogus charges seem to come from the New York area, like this one from Alex of Brooklyn: "We called an Uber cab and the driver told us it would be two minutes. The driver cancelled the ride and we got charged a $5 fee and we got left with no ride. Real nice scam you guys got going. Never again will I use this service."