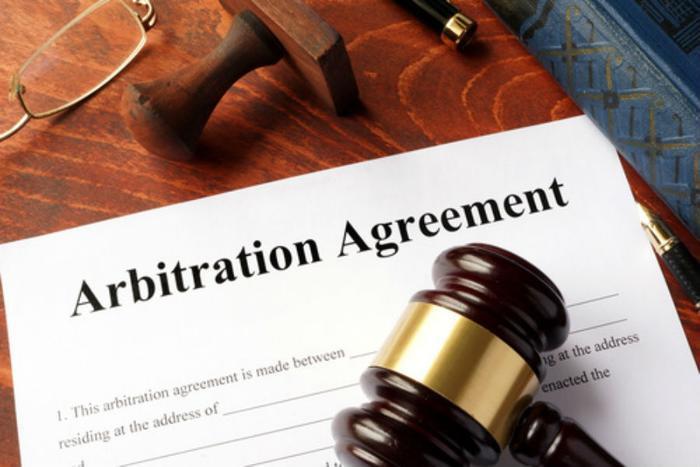 The House of Representatives has approved a measure that essentially repeals a consumer's right to sue a financial services firm. As the measure heads to the Senate, various state officials are appealing to lawmakers in that chamber to not follow the House's lead.
The issue is the Arbitration Rule, adopted by the Consumer Financial Protection Bureau (CFPB). It prevents companies that provide financial services to consumers from requiring customers to agree to arbitration to resolve any dispute. Companies generally prefer arbitration because it eliminates most consumer lawsuits.
The House passed what's called a "Joint Resolution of Disapproval" that would nullify the CFPB's rule under the Congressional Review Act. Various state attorneys general and the heads of state consumer protection agencies have signed a letter to Senate leaders, asking them to oppose the resolution. They argue that consumers should have the right to take their claims against financial institutions to court.
Stand up for consumers
"Banks and Wall Street financial institutions have huge advantages over consumers," said Maryland Attorney General Brian Frosh. "The Arbitration Rule at least allows customers to go to court when they have been cheated. Congress should stand up for consumers, not bow down to Wall Street."
Massachusetts Attorney General Maura Healey says state officials have seen consumer abuses up close, helping consumers to fight back against companies that bury tricky terms in the fine print.
"This rule would put an end to hidden clauses that prevent consumers from going to court and banding together to fight unfair and illegal practices," Healey said. "We urge the U.S. Senate to keep the rule in place so that all consumers have a chance to be heard in court."
Illinois Attorney General Lisa Madigan says the CFPB's rule would prevent financial institutions from shielding themselves from class action suits through arbitration clauses, restoring consumers' right to form or join a class action in a judicial forum.
Madigan said class actions are a "critical tool" for individual consumers without resources to hire an attorney and pursue claims against a large company.