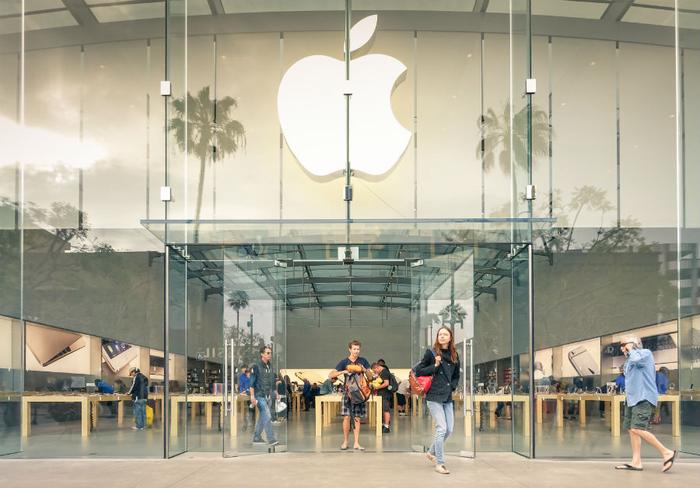 The Apple Card, Apple's branded credit card announced earlier this year, began to roll out this week. 
Some iPhone owners were able to apply for the card this week, and it will be open to everyone else by the end of the month. This week, consumers and financial services experts got their first look at the card's details.
"The only people who should consider applying for the Apple Card are those who pay their bills in full every month and spend a lot via Apple Pay," said WalletHub CEO Odysseas Papadimitriou. "Everyone else is better off with one of the best rewards credit cards or one of the best 0% APR credit cards."
That's because the Apple Card is still a credit card. When the company announced the product in the spring, it said its rates would be lower than most credit cards. They are, but not that much lower -- topping out at around 24 percent APR. The average credit card rate is around 15 percent.
Papadimitrious points out that the Apple Card doesn't offer 0 percent introductory rates, and its lowest interest rate -- the one offered to customers with the best credit -- is 12.99 percent.
CNBC reports that many consumers with subprime credit scores are currently qualifying for the Apple Card. The network reports that Goldman Sachs, Apple's partner, is bowing to pressure from Apple to approve as many of its customers as possible -- even those with less-than-stellar credit.
'Didn't reinvent the wheel'
"As with all Apple products, the team behind the Apple Card has created an attractive-looking product, but they didn't reinvent the wheel when it comes to credit cards," said Sara Rathner, credit card expert at NerdWallet. "Consumers owe it to themselves to shop around when choosing a new credit card and select one that rewards them the most where they spend most often."
As an alternative, Rathner suggests taking a look at the Citi Double Cash rewards card, which pays 2 percent back on all purchases. Its interest rate range is not much higher than the Apple Card's -- 16.24 percent to 26.24 percent.
Of course, as CNBC's reporting shows, some people can qualify for the Apple Card who can't get a card designed for people with good to excellent credit.
Apple's rewards
Apple saves its most generous rewards for the purchase of Apple products. It will pay 3 percent cash back on any Apple transaction, including iCloud storage. It pays 2 percent on any Apple Pay transaction and 1 percent on purchases made with the physical card or virtual card number.
"Unless the bulk of your budget goes toward buying new Apple products, there are a variety of cards on the market that may be a better fit," said Rathner.
Apple says its new card has some advantages that other cards don't have. It doesn't charge late fees and there is no annual fee. It also waives foreign transaction fees.