Mindfulness is a popular concept these days -- living in the moment with complete awareness and acceptance. It's supposed to make you feel better.
Mindfulness was popularized by Jon Kabat-Zinn, who developed a Mindfulness-Based Stress Reduction program, which he started at the University of Massachusetts Medical School in 1979.
Since then, the medical community has shown increasing interest in the concept as a way to relieve stress and improve overall health. It goes without saying that many see it as a meditative coping mechanism for modern life. In the brief video below, Kabat-Zinn provides a short explanation of mindfulness.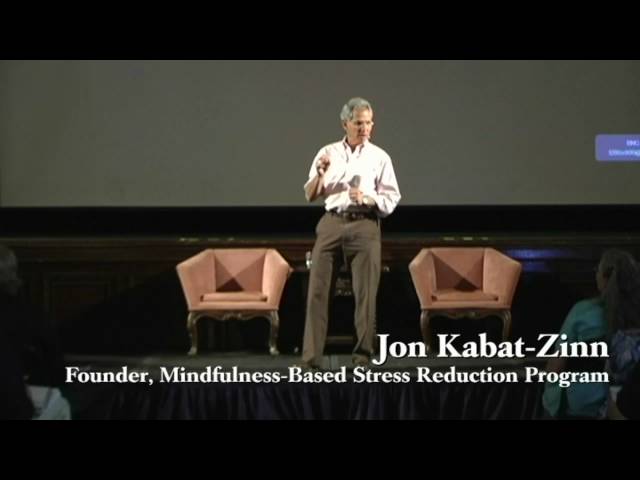 NIH-funded study
In a sign of just how interested medical science has become, the National Institutes of Health (NIH) funded a study to quantify mindfulness's ability to relieve stress. In a clinical trial, researchers who studied patients with anxiety disorder, which affects an estimated seven million Americans, found they have reduced stress-hormone and inflammation following stressful situations after going though a mindfulness meditation course. Patients who didn't take the course had worsened responses.
"Mindfulness meditation training is a relatively inexpensive and low-stigma treatment approach, and these findings strengthen the case that it can improve resilience to stress," said lead author Elizabeth Hoge, MD, associate professor in Georgetown University Medical Center's Department of Psychiatry.
The study
All of the subjects in the study took the eight-week Stress Management Education course, which included general tips on the importance of good nutrition, sleep habits, and other wellness topics. But the subjects were divided into two groups, only one of which also got mindfulness training as part of the course.
The group that got the mindfulness training reported feeling much less stressful after the training. Perhaps more importantly, blood-based markers of subjects' stress responses confirmed the stress reduction. The control group that did not get the mindfulness training saw these blood-based markers rise.
The take-away, says Hoge, is that science is now adding to the evidence that mindfulness training is effective in treating anxiety.