Illinois is becoming a battleground for privacy rights as the state legislature considers three bills that would give consumers the right to know what data is being collected about them, protect them from unwanted geolocation tracking, and prohibit unauthorized use of a device's microphone.
Perhaps the most far-reaching measure is the "Right to Know Act," which would give consumers the right to know what information has been collected about them and who has access to it.
"The price of surfing the web shouldn't mean sacrificing your privacy and personal information," State Senator Michael E. Hastings said in a Chicago Tribune report. "Every time someone simply engages on a website from the comfort of their home, commercial websites could possibly be storing and sharing this data."
Illinois law currently requires business to notify customers of security breaches, but websites are not required to tell consumers what data they collect or who has access to it. Hastings' bill has been approved by the Senate Judiciary Committee and will now go before the full Senate for approval. A similar measure is pending in the House.
"This is your personal information," Hastings said. "You should know who is storing your records and who has access to it."
Other measures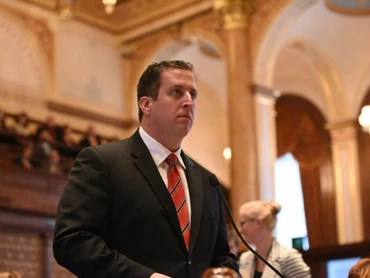 Two other privacy measures are being considered in the Illinois House this week -- the "Geolocation Privacy Protection Act" and the "Microphone-Enabled Device Act."
The geolocation measure would protect consumers from unwanted geolocation tracking. Web browsers customarily ask users if they want to allow tracking, but there is currently no law requiring them to do so. 
The microphone act is intended to protect consumers from being spied on through their device's microphone. It would apply to smartphones, laptops, smart appliances, and any other device that has a built-in microphone. The measure excludes state and local governments. 
There have been several recent incidents in which it was alleged that smart TVs were used to spy on consumers. Privacy advocates say there are doubtless other incidents that have not been detected. 
Privacy advocates are watching the Illinois deliberations and say that if the measure are approved, they're likely to spread to other states, partly compensating for the Federal Communications Commission's plans to scrap Obama-era privacy protections.