---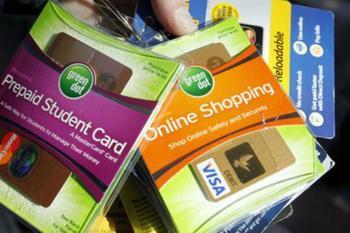 In the wake of the financial crisis, millions of consumers became "unbanked," meaning they had no bank account.
Some became "unbanked" by choice, but many were either dropped by their banks or could no longer afford the fees associated with bank accounts.
These consumers often turned to prepaid debit cards as an alternative. These cards provided easy access to cash and an ability to pay bills online. But just like banks, these cards were often loaded with fees, including hefty overdraft fees.
In October, the Consumer Financial Protection Bureau (CFPB) finalized rules to increase consumer protections for prepaid card users. The rules require prepaid card issuers to provide many of the same protections to consumers that credit card companies provide. They also require issuers to give consumers clear information about fees before an account is opened.
Lawmaker claims rules hurt consumers
Now, seven Republican members of the U.S. Senate are seeking to block implementation of those rules. Sen. David Perdue (R-Ga.) is the primary sponsor of the legislation, claiming the rules are actually hurting consumers who use prepaid cards.
"If the CFPB wants to continue to impose rules and regulations that impact every American's financial well-being, it must answer to the American people," said Perdue, a member of the Senate Banking Committee. "As a business guy, I have experienced first-hand the impact overregulation has on growth and innovation. This rule is entirely too broad and would cripple the electronic payment marketplace which Georgians and millions of consumers across the country depend on."
But the National Consumer Law Center (NCLC) contends that isn't the case at all. It claims the primary beneficiary of the CFPB rules rollback would be a prepaid card company called NetSpend, whose parent company, TSYS, is based in Perdue's state.
More overdraft fees
NCLC contends a successful repeal of the rules would result in Netspend collecting $80 million a year in overdraft fees while blocking the expanded fraud protections.

"It is outrageous that Congress may block basic fraud protections on prepaid cards so that NetSpend can keep gouging struggling families with overdraft fees that have no place on prepaid cards," said Lauren Saunders, associate director of the NCLC.
Sauders says the move is a continuation of the GOP's campaign against the CFPB, which was established under Dodd-Frank financial reform legislation. GOP lawmakers say the CFPB is not accountable as other government agencies are and has repeatedly overstepped its bounds.
But Saunders say CFPB has been an effective consumer watchdog that has returned nearly $12 billion to consumers since it was established.
Thanks
Keep an eye on your inbox, the lastest consumer news is on it's way!
Unsubscribe easily whenever you want
---