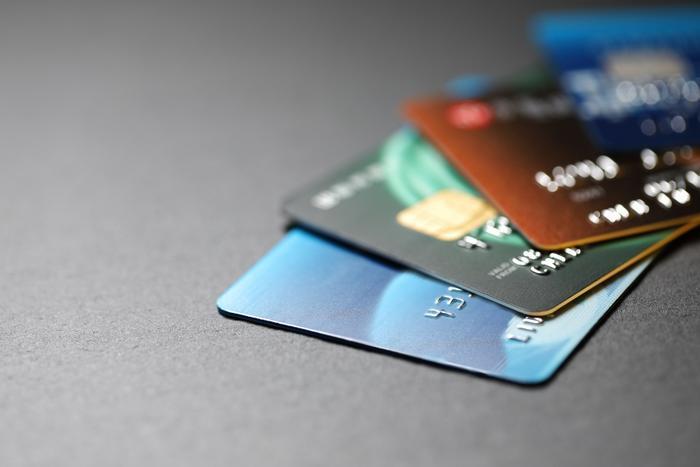 On the heels of a LendingTree study that found a majority of Americans entered the year feeling financial stress, another survey points to consumers' growing financial angst.
In an analysis of Federal Reserve Data, OnlineLoans reports that 10 percent of respondents think they are losing ground financially. Nearly half of consumers who say it's difficult to get by say they're doing worse than their parents were at that age.
The flip side of that, however, is that an overwhelming majority -- 75 percent -- say they're living comfortably or doing okay. That flies in the face of the LendingTree study, issued last week, which found that 60 percent of people are carrying a debt load that causes them stress.
The credit card squeeze
But the latest study doesn't focus on income; it notes that some high-income households struggle due to spending. And there's a single factor that plays an outsized role in both studies -- credit card debt.
"Even though the current U.S. economic climate is quite strong, Americans still struggle to afford their standard of living, and many are not prepared for an unforeseen emergency," the authors write. "Seventeen percent of Americans said they couldn't pay some bills this month. And the biggest culprit was the credit card bill, which 7 percent of the survey pool – including 4 percent of those living comfortably – pointed to as a major concern."
Outstanding credit card debt passed the $1 trillion mark a year ago and is beginning to catch up with student loan debt. While most consumer interest rates have fallen since then, credit card interest rates have not.
Balance transfers
An often-overlooked tool in reducing this debt is applying for a balance transfer card with an introductory low-to-no interest rate. Until the end of February, Navy Federal Credit Union is offering its nine million members an introductory rate of 1.99 percent on new purchases and transferred balances.
Justin Zeidman, manager of credit card products for Navy Federal, says what makes the firm's offer attractive to debt-strapped consumers is the fact there is no balance transfer fee that is charged by most balance transfer cards.
"A lot of people look at a 0 percent APR on a balance transfer and assume that it's free," Zeidman told ConsumerAffairs. "In reality, if you're transferring a $5,000 balance to a card with a 4 percent balance transfer fee it's costing you $200 just to move the money."
Zeidman says it's also important to read the fine print and see what the rate adjusts to once the introductory period is over. Chances are good that there will be a balance remaining on the card once the introductory period expires, so the rate you pay after that is important. But paying off as much of your balance as possible at a rock bottom rate can have a profound psychological effect.
"Seeing your interest charges rack up at a much smaller pace creates a greater sense in the consumer's mind of being able to get out of debt, to see that light at the end of the tunnel," Zeidman said.
ConsumerAffairs has checked out some other balance transfer credit card offers here.