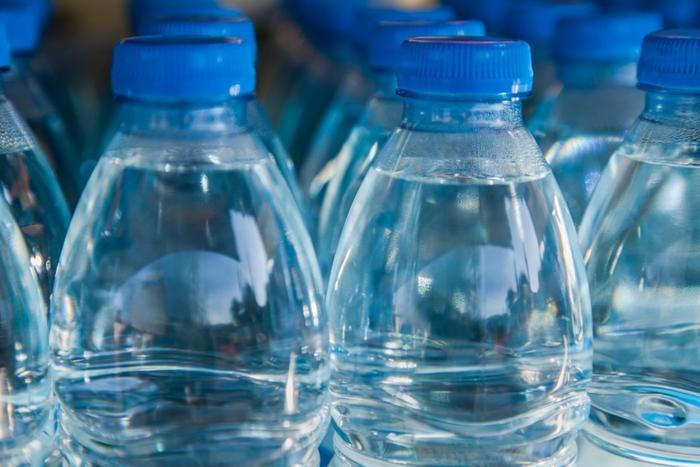 Consumers often reach for cases of bottled water at the supermarket in the belief that it's cleaner and healthier than what comes from the tap. But new research from Consumer Reports (CR) suggests that could be a mistaken notion.
Specifically, the CR research looked at arsenic levels in bottled water products sold in the U.S. Arsenic levels are limited by federal regulations to no more than 10 parts per billion (ppb).
The organization's researchers looked at public records and internal test results conducted by various bottled water brands. They report finding several brands contained arsenic levels well below the federal threshold but at or above 3 ppb, which CR says may be dangerous to consume over an extended period of time.
"It makes no sense that consumers can purchase bottled water that is less safe than tap water," said James Dickerson, chief scientific officer at Consumer Reports. "If anything, bottled water—a product for which people pay a premium, often because they assume it's safer—should be regulated at least as strictly as tap water."
Detectable amounts of arsenic
CR said it found 11 brands out of the more than 130 it analyzed that had detectable amounts of arsenic. Six, it said, had arsenic levels that exceeded 3 ppb. The brands are:
Starkey, which is owned by Whole Foods

Peñafiel, which is owned by Keurig Dr. Pepper

Crystal Geyser Alpine Spring Water

Volvic, owned by Danone

Crystal Creamery

EartH₂O.
CR said in its report that Keurig Dr. Pepper provided Peñafiel's bottled water quality report for 2018, which showed that the water had non-detectable amounts of arsenic. But because of CR's questions, the company conducted new testing last month that showed arsenic levels in some samples of 17 ppb, well above the federal limit.
According to CR, the company has stopped bottled water production for two weeks at its Mexico facility that makes Peñafiel for export to the U.S. It told CR that it plans to install an improved filtering system to lower arsenic levels.
Other concerns
As bottled water has become America's favorite beverage, there have been a variety of health concerns associated with it. A decade ago the issue was bisphenol A (BPA), a chemical used in plastic to make it firm.
After a number of health researchers suggested the chemical was leaching into the water and causing potential reproductive issues, manufacturers largely abandoned BPA and went to softer plastic bottles.
More recently there have been concerns over something called "microplastic pollution." Last year, Sherri Mason, a chemist and researcher at the State University of New York at Fredonia, tested 259 brands of bottled water for plastic particles. She and a team of researchers found "widespread contamination," according to a report published by the school's environmental sciences program.
"Of the 259 total bottles analyzed, 93% showed signs of microplastics," the report says. The researchers said contaminated bottles included leading, well-known brands such as Evian, Aquafina, Dasani, Nestle Pure Life, and San Pellegrino.
The health effects of consuming microplastics are unknown.