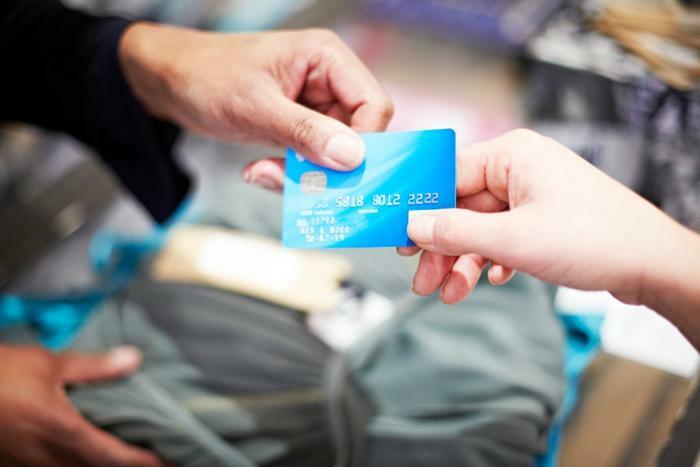 You may notice that you're receiving more credit card offers in the mail. In spite of inflation and fears of a slowing economy, credit card companies are ramping up efforts to sign up new customers.
The Wall Street Journal reports that American Express, Capital One, and Discover have all committed new money to their marketing budgets, suggesting that executives at these lenders believe consumers will continue to spend.
In fact, consumers are still spending despite recession fears. JPMorgan Chase reports that consumers spent more than $271 billion using plastic in the second quarter. That's 33% more than they spent in the fourth quarter of 2019, just before the COVID-19 pandemic.
Many consumers are charging more but not paying off the balance. VantageScore reports that Gen Z consumers increased credit card balances by 30% in the second quarter.
Check your credit
With banks so willing to lend, what should consumers look for when considering a new credit card? According to ConsumerAffairs' research, your current financial situation and credit history should determine the best credit card for you.
First, check your credit score. The cards with the best terms are usually reserved for consumers with good to excellent credit.
Next, think about how you will use the card. If you have a high-interest card with a balance, getting a balance transfer card with a long introductory 0% interest rate may be most advantageous.
Many credit cards offer generous rewards, but pending legislation could put those perks in jeopardy. A Senate bill would give businesses more credit processing options, which would likely reduce the fees credit card companies collect with each purchase.
Should the bill become law, Scott Lieberman, founder of TouchdownMoney.com, says there could be some unpleasant repercussions for consumers with generous rewards cards.
"Capping credit card fees may make issuers skittish about their lucrative rewards programs," Lieberman told ConsumerAffairs. "They'll need to reevaluate Customer Lifetime Value (CLV) for folks with rewards cards as the card fees paid by others might no longer be enough to offset the bonus programs."
The interest rate may carry more importance
Every time the Federal Reserve hikes the federal funds rate, it puts upward pressure on credit card interest rates. If you think you'll carry a balance, applying for a card with a low interest rate, or even a 0% introductory rate, might save more money than a cashback rewards card. A low credit score usually means a higher interest rate, but there are credit cards specifically marketed towards consumers with less-than-perfect credit.
Consumers who are rebuilding their credit might consider a secured credit card. The account is secured by an upfront deposit, which sets the credit limit. Just be sure that the card issuer reports payments to all three credit agencies. Not all secure lenders do.
Finally, when researching credit card offers, take advantage of ConsumerAffairs' guide to the Best Credit Cards to help reach a decision.