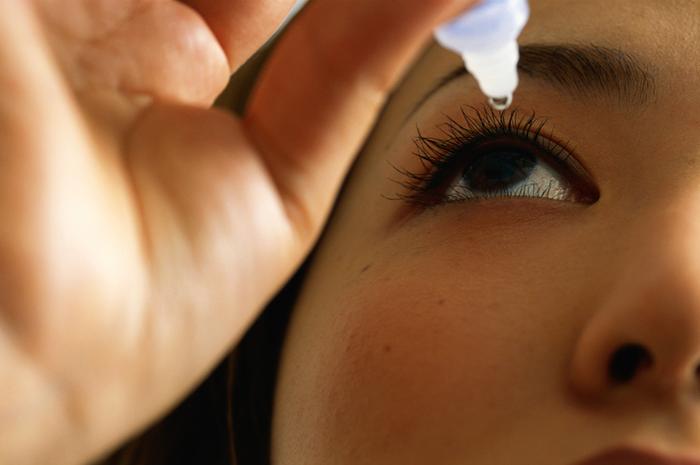 If you have eye drops in your medicine chest, look closely at the brand before you use them. Eye drops sold under the brand names EzriCare Artificial Tears and Delsam Pharma's Artificial Eye Ointment may be contaminated and have been linked to serious injury and at least one death.
More than a month ago the Centers for Disease Control and Prevention (CDC) issued a Health Alert Network (HAN) Health Advisory about infections linked to the products. Health officials warned the bacteria causing the infection is highly resistant to drugs.
"Most patients reported using artificial tears," the CDC warned. "Patients reported more than 10 different brands of artificial tears, and some patients used multiple brands. The majority of patients who used artificial tears reported using EzriCare Artificial Tears, a preservative-free, over-the-counter product packaged in multidose bottles."
CDC laboratory testing identified the presence of the outbreak strain in opened EzriCare bottles with different lot numbers collected from two states. The agency urged patients and healthcare providers to immediately discontinue using EzriCare artificial tears. Unfortunately, the message didn't reach everyone.
Eight patients lost their vision
In an update last week, the CDC identified 68 patients in 16 states who had been injured by the infections, including four people who underwent surgery to remove an eyeball. One person died from the infection and eight others lost their vision. Thirty-seven patients were linked to four healthcare facility clusters. 
The drops, which were sold nationwide via Amazon, Walmart, and other retailers, have all been recalled but health officials are worried many of the contaminated products are still in the possession of consumers.
According to the CDC, patients should stop using EzriCare or Delsam Pharma's Artificial Tears pending additional information and guidance from CDC and the U.S. Food and Drug Administration (FDA). If patients were advised to use EzriCare or Delsam Pharma's Artificial Tears by their healthcare provider, they should follow up with their healthcare provider for recommendations about alternative treatment options.
What to do
Patients who have used EzriCare or Delsam Pharma's artificial tears and who have signs or symptoms of an eye infection should seek medical care immediately. At this time, there is no recommendation for testing of patients who have used this product and who are not experiencing any signs or symptoms of infection.
Eye infection symptoms may include:
Yellow, green, or clear discharge from the eye

Eye pain or discomfort

Redness of the eye or eyelid

Feeling of something in your eye (foreign body sensation)

Increased sensitivity to light

Blurry vision