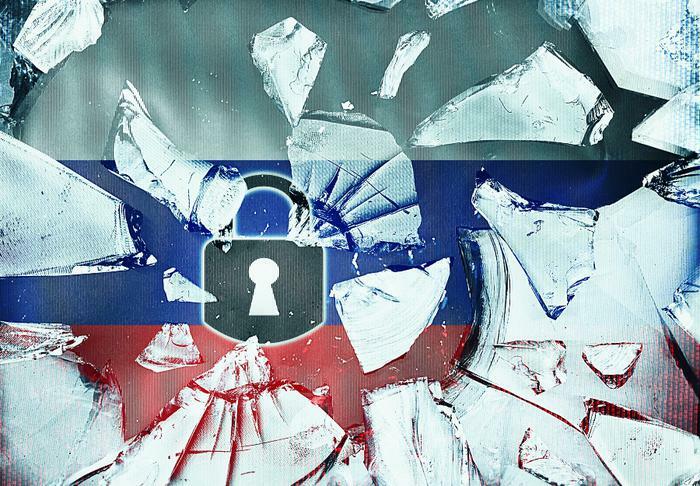 While Russia and Ukraine are duking it out on the ground, there's growing concern that Russia might take to the digital sphere to pay back the U.S. for the economic sanctions it made against it.
Russia has long been associated with trying to cripple the U.S. via cyberattacks. The country is thought to have been associated with the attacks on the world's largest meat producer JBS and the global supply chain. Just last week, the Senate passed the Strengthening American Cybersecurity Act of 2022 to shore up the U.S.' cybersecurity.
Fearing that Russia-backed hackers might have their sights set on banks, the Financial Crimes Enforcement Network (FinCEN) issued an alert on Monday that advises all financial institutions to be vigilant against potential Russian efforts to evade the U.S.' expansive sanctions. FinCEN put financial institutions that deal in cryptocurrency on the highest alert because gaining access to cryptocurrencies might be an easy target that could help Russia replenish its coffers after the U.S. placed economic pressure on the country.
Experts weigh in on the overall issue
Watching the Russia-Ukraine conflict unfold on TV is one thing, but if Russia decided to punish the U.S. for its role, what would the stateside effect be? ConsumerAffairs asked Dr. Aaron Brantly, Director of the Tech4Humanity Lab at Virginia Tech, to comment on the situation. 
"I would say that the threat of Russian cyber attacks against US infrastructure is high. But that such attacks have been defined by the administration as an escalatory red-line that could possibly involve the US and by extension NATO into the war in Ukraine," Brantly told us. "Regarding individual consumer attacks to current financial constraints on the Russian Federation make such attacks less attractive as the money launder routes are increasingly closed."
As far as what the FinCEN or American Cybersecurity Act were designed to do, Brantly thinks it's a good move to start.
"Each act and move towards more robust cybersecurity is a step in the right direction. Yet any notion that any system or country will be largely invulnerable to cyber-attacks in the future does not pair up with the technical reality of software and hardware development."
Consumers can protect themselves
How much could a cyberattack against the U.S. impact consumers? Therese Schachner, a cybersecurity consultant at VPNBrains, says the average person would likely feel some of the fallout.
"Organizations providing critical infrastructure are prime targets for cyberattacks since these organizations provide services that are essential for consumers," Schachner told ConsumerAffairs. "When the public loses access to power, healthcare, or other key services due to system outages caused by cyberattacks, massive disruptions are caused in the economy and in consumers' everyday lives."
She added that government agencies -- like the Social Security Administration and the Veterans Administration – are also at risk because they provide key services and have access to confidential information that adversaries can use to gain a political or military advantage.
Schachner says consumers who are concerned about a major cybersecurity incursion can make some proactive efforts that may lessen the impact of an attack if it happens. For one thing, she suggests consumers keep their software up to date with the latest security fixes. 
"Older versions of software often have security vulnerabilities that attackers can leverage as initial entry points to computer systems to damage or disable them or gain access to confidential data," she said.
"Strong passwords are harder to crack, and two-factor authentication adds an extra layer of security into the user authentication process, allowing users to provide additional proof that they are the true owners of their accounts."
Schachner's last suggestion to consumers is to keep an eye on their bank and credit card accounts. 
"Monitor accounts for unusual activity, such as suspicious purchases and logins from unrecognized locations and devices, then report and address potentially malicious activity in a timely manner before it escalates into more serious problems," she suggested.