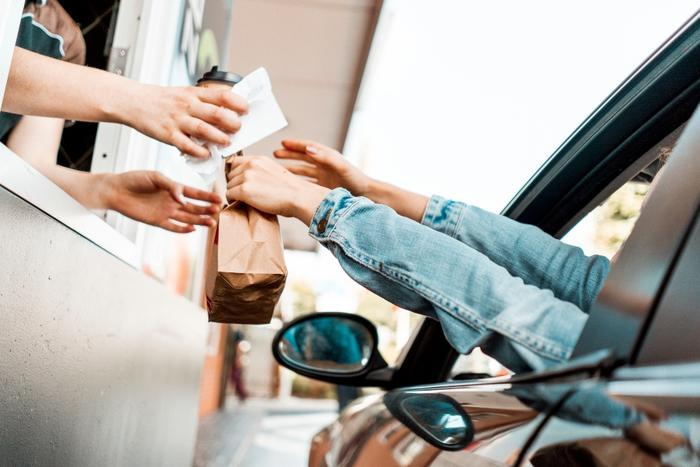 A new study has found that consumers' commuting routes could be affecting their weight. 
According to the researchers, when consumers pass fast-food restaurants or other food stores during their commute, their body mass indices (BMIs) are more likely to be affected in a negative way. 
"In our daily lives, we are exposed to several healthy and unhealthy food choices, which has an impact on BMI," said researcher Adriana Dornelles. "The availability and variety of fast-food restaurants along our commute create endless opportunities for a quick, cheap, and unhealthy meal, which results, on average, in higher body mass index." 
The convenience factor
To see how the availability of food options on consumers' commutes impacted their BMIs, the researchers used a population of over 700 elementary school teachers in New Orleans. 
Dornelles and her team mapped out the commuting paths of all the teachers and figured out how many options there were for food along those paths, including sit-down restaurants, fast-food restaurants, grocery stores, and supermarkets. 
The goal was to see how many food options there were on the teachers' most direct path to and from school. The researchers also checked how many options participants had for food within 1 kilometer of the school and their homes. 
Ultimately, sit-down restaurants were the only option that didn't raise the teachers' BMIs, regardless of how close those places were to school or their homes. 
As for fast-food restaurants, supermarkets, or grocery stores, it didn't matter how close the establishments were to the school. However, just having the options along the route to school was enough to be associated with an increase in BMI for the teachers involved in the study. 
The researchers hope that these findings are taken into consideration, as they show just how much convenience can play a role in consumers' food choices. The team says that having access to healthier options along commuting routes may help improve consumers' health. 
Commuting affects health
One recent study also discovered just how much commuting can affect consumers' health, particularly for workers who are already struggling with their weight. 
According to the researchers, when compared to active commuters -- those who walk or bike to work -- obese consumers who drive to and from work are over 30 percent more likely to experience a premature death. This study highlights the importance of incorporating more active habits into consumers' daily lives. 
"Regardless of your body weight, being physically active could partly reduce the excess risk associated with obesity," the researchers wrote. "However, compared to other forms of physical activity -- such as gyms and exercise classes -- active commuting can be implemented and fitted within our daily routines, often with no additional cost, but at the same time could increase our overall physical activity levels and therefore help to meet the current physical activity recommendations for health."