---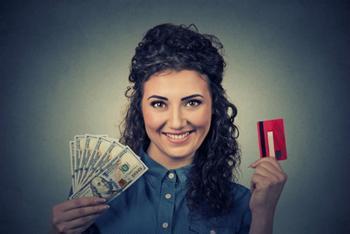 In early March, Costco announced it had entered into a new credit card agreement with Citi to replace its current co-branded American Express card. Now, Citi has announced that the launch date for its new Costco card will be June 20.
Once issued, the Citi Visa Costco Go Anywhere credit card will serve as the Costco membership card, while providing rewards to users in the U.S. and Puerto Rico.
Citi says the new Costco Visa cards will be mailed in May. Costco members should follow the directions for activating the card but should keep using their current American Express card until the switch-over on June 20.
Rewards
Citi says its new Costco card will allow users to earn 4% cash back on eligible gasoline purchases, including at Costco pumps. The 4% reverts to 1% after $7,000 in gas purchases in a given year.
The card will pay 3% cash back at restaurants and eligible travel purchases. It pays 2% cash back on Costco purchases and 1% everywhere else.
Citi says Costco members who currently use the American Express card do not have to apply for the new Visa card. It will automatically be sent to members, who should destroy the Costco American Express card on June 20.
Current points
But what about any rewards that members may have piled up from American Express? Citi says customers won't lose them.
"Rewards that were not previously distributed to you will be transferred automatically to your new card on June 20, 2016, so you won't lose any of the rewards you've already earned," Citi said on its website. "Your February 2017 cash back rewards coupon from Citi will include cash back rewards earned on your Costco card from American Express during 2016 that were not previously distributed to you by American Express."
However, if your Costco card from American Express earned Membership Rewards points, they will not transfer to your new card.  
---