Paying too much for prescription medication, even after your insurance picks up part of the bill? Enter Blink Health, a company that says it is the cure for high drug prices.
Go to its web site and you are immediately confronted with eye-popping bargains. Thirty 20 mg tablets of the widely-prescribed statin Lipitor are advertised at $9.94, down from the list price of $163.24.
The generic Norvasc normally costs $43.70 for 30 5mg tablets, but Blink Health is advertising it for $4.96.
Month-long supplies of Prilosec and Zocar are advertised for $6.94 and $4.92, respectively. Too good to be true?
At a time when skyrocketing drug costs have prompted widespread charges of price gouging by pharmaceutical companies, Blink Health claims to have the prescription to reverse that malady.
Negotiates directly with drug companies
Blink Health says it has done what the law specifically forbids Medicare to do – use its vast purchasing power to negotiate the lowest drug prices possible.
To use Blink Health, you first make a payment online. In return, you'll receive a voucher that you can print, email, or text to your phone.
You next take the voucher to a participating pharmacy. There are over 60,000 of them in the U.S.
The pharmacist fills your prescription but charges you nothing, since you've already paid online. Unless your insurance pays 100% of the cost of prescriptions, using Blink will be cheaper.
Bypassing insurance companies
In a report by NBC News, (below) the brothers who founded Blink Health said they did so to bypass insurance companies and make prescription drugs affordable for the people who need them. Co-founder Matthew Chaiken says whether you have good insurance or no insurance all all, you should check the Blink price before heading for the drug store.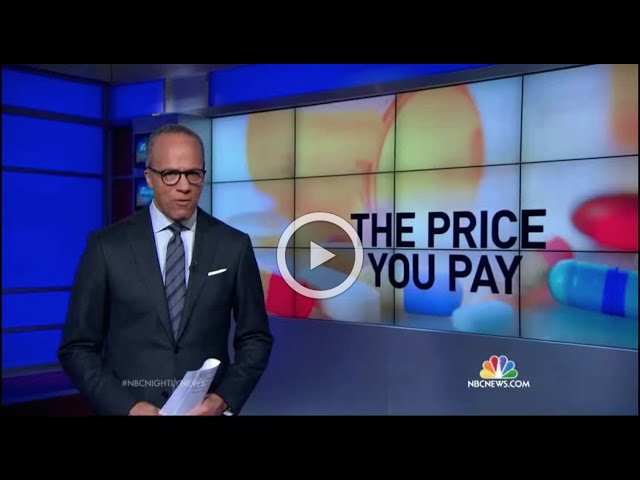 According to the NBC report, the savings come in, cutting out the middleman. Normally, you fill your prescription and then the insurance company pays the drug maker. Chaiken says Blink deals directly with the drug company.
Blink Health is a start-up, launching in 2014. It has no membership fees and requires users only to register and download the app.
"Until Blink Health, the Internet has made it cheaper for Americans to buy practically anything they need, except for prescription medication," Chaiken said in a release. "Now, any patient can go online and get the lowest prices for their medications. Our customers are already saving thousands of dollars on their generic drug costs."
You won't find the latest cutting edge drugs on Blink Health, but you will find about 15,000 generic drugs that are widely prescribed – and in contrast to moves by Turing and Valeant pharmaceuticals, not immune to gigantic price hikes.