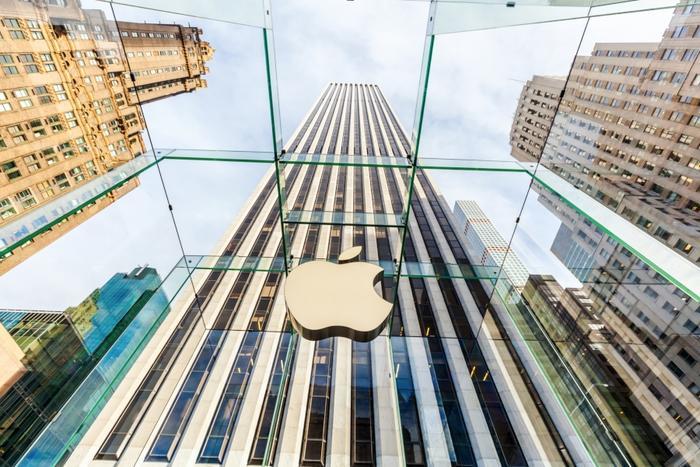 Tired of all the personal privacy lip service the tech giants have been spewing forth? If yes, then this might get your attention: Apple CEO Tim Cook wants consumers to know, "You are not our product."
In an interview with ABC's Diane Sawyer, Cook did plenty of preaching-to-the-choir. "Our products are iPhones and iPads," he said. "We treasure your data. We wanna help you keep it private and keep it safe."
"We shouldn't sugar-coat the consequences," Cook said, possibly looking at Apple's peers like Facebook that have failed to honor users' data. "This is surveillance."
"Privacy in itself has become a crisis -- it's of that proportion," Cook said. "Crisis" has become Cook's favorite word, one he started using in late 2018 at the International Conference of Data Protection and Privacy Commissioners.
An online privacy crisis
Most consumers agree with Cook. In a recent Axios-SurveyMonkey poll, 58 percent of the consumers polled believe that the threat to online privacy is a crisis.
"Cook is right to stress Apple's focus on data protection as this is what will help them stand out from the competition in the areas they are now looking to dominate," Sukhi Jutla, the Founder & COO at MarketOrders, told ConsumerAffairs. "He has cleverly picked the one key thing that his competitors have got so badly wrong, and the one area Apple can become the leaders in."
Using an analogy from the consumer's pre-digital life, Cook views privacy as being similar to a "peeping Tom."
"If you think about it, when I was growing up, one of the worst things was … the 'peeping Tom' -- somebody looking in the window. The fact is the people who track on the internet know a lot more about you than if somebody's looking in your window."
Shifting from hardware to subscription-based revenue
Even though Apple's historical bread and butter has been hardware, there's a shift in focus taking place with iPhone sales headed downward and the subscription business for Apple Music and Apple Pay going up. Those two subscription services brought a combined $11.5 billion into the company's coffers in the first quarter of 2019.
Adding to Apple's future plans are Apple TV+, a new streaming service the company will roll out this Fall in hopes of making a dent in Netflix, and a security-driven credit card.
Does Apple have any other choice? Jutla says no.
''Apple is a victim of its own success; with iPhone sales declining as the market has become saturated (as their phones are great quality and everyone has one) they have no option but to look at other revenue streams such as subscription services."