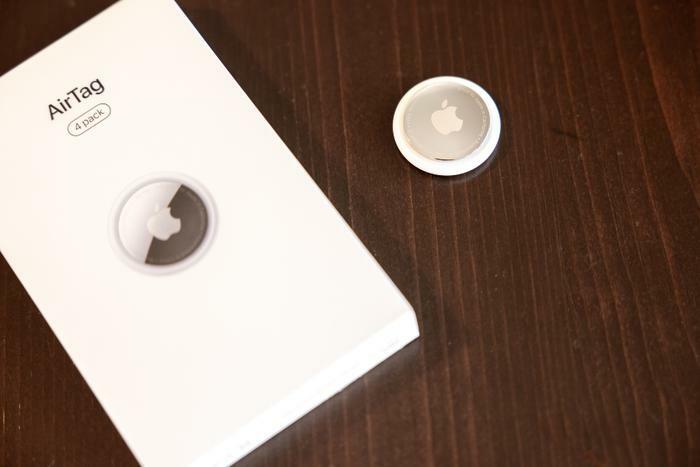 After receiving reports of people stalking others and engaging in unwanted tracking, Apple is proactively making efforts to modify its AirTag product.
The company admitted that it has "seen reports of bad actors attempting to misuse AirTag for malicious or criminal purposes." By collaborating with safety groups and law enforcement agencies, the company has identified additional ways it can update AirTag safety warnings and help prevent further unwanted tracking.
"AirTag was designed to help people locate their personal belongings, not to track people or another person's property, and we condemn in the strongest possible terms any malicious use of our products," the company said in a statement. 
"Unwanted tracking has long been a societal problem, and we took this concern seriously in the design of AirTag. It's why the Find My network is built with privacy in mind, uses end-to-end encryption, and why we innovated with the first-ever proactive system to alert you of unwanted tracking."
What is being done
As far as working with law enforcement is concerned, the company said it can provide account details on who a certain AirTag is connected to if the company is subpoenaed or receives a valid request from law enforcement.
"We have successfully partnered with them on cases where information we provided has been used to trace an AirTag back to the perpetrator, who was then apprehended and charged," Apple said.
As far as users are concerned, Apple said there are updates coming to both AirTag and its "Find My Network" tool. Forthcoming software updates will include the following: 
New privacy warnings during AirTag setup: Each and every user setting up their AirTag for the first time will see a message clearly stating that AirTag is meant to track their own belongings. There will be a stern warning that using AirTag to track people without consent is a crime in many regions around the world. The company will also warn any potential perpetrator that law enforcement can request identifying information about the owner of the AirTag.
Updated support documentation about safety: Apple has also updated its unwanted tracking support article on its website to communicate the safety features built into AirTag, AirPods, and Find My network accessories. AirTag users now have access to additional explanations and visuals of which Find My accessories may trigger an unwanted tracking alert. They'll also find updated information on what to do after receiving an alert, including instructions for disabling an AirTag, AirPods, or Find My network accessory. 
In that support article, Apple offers links to resources individuals can use if they feel their safety is at risk, like the National Network to End Domestic Violence and the National Center for Victims of Crime.
Future updates
Apple says it's working on a series of updates that it plans to introduce later this year. Some of those updates include:
Precision Finding: This capability allows recipients of an unwanted tracking alert to locate an unknown AirTag with precision. 
Display alert with sound: This is designed to help in cases where the AirTag may be in a location where it is hard to hear, or if the AirTag speaker has been tampered with.
Refining unwanted tracking alert logic: "Our unwanted tracking alert system uses sophisticated logic to determine how we alert users," Apple said. "We plan to update our unwanted tracking alert system to notify users earlier that an unknown AirTag or Find My network accessory may be traveling with them."
Tuning AirTag's sound: As things currently stand, iOS users who receive an unwanted tracking alert can play a sound to help them find an unknown AirTag. The company said it is working on adjusting the tone sequence to use more of the loudest tones to make an unknown AirTag easier to find.