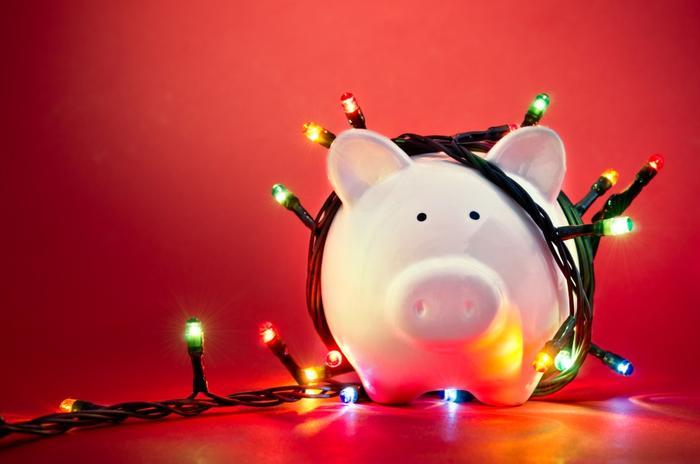 The 2020 holiday season will be unlike any in recent memory. No large parades, no office parties, and even extended family gatherings may be a rarity.
With the disruption to traditional routines caused by the coronavirus (COVID-19) and the economic uncertainty it has produced, a survey by the personal finance site Debt.com found 60 percent of U.S. consumers plan to spend less on the holidays this year. 
But the factors listed above many have little to do with it, the study authors say. Spending will be down because the pressure's off.
Thirty-seven percent of those who are spending less say they feel less pressure to buy gifts because holiday celebrations are going to be virtual this year. Another 23 percent said they don't expect friends and family to spend as much on them because of the pandemic. Debt.com Chairman Howard Dvorkin calls it "Grinch logic."
"I've spent nearly three decades counseling Americans on how to save more and spend less, but that's nearly impossible to do during the holidays," Dvorkin said. "No matter how blunt they are about their debts, they'll blow their holiday budget."
'No one wants to be the Grinch'
Dvorkin says Americans fear only one thing more than landing deep in debt and that's the fear their family and friends will think they're cheap.
"Everyone wants to be Santa Claus, and no one wants to be the Grinch," he said.
The findings may come as a rude awakening for retailers, who have already begun their holiday sales push. The National Retail Federal estimates the average consumer spent $1,000 on the holidays last year but Debt.com found that 73 percent of consumers say they'll spend less than $500. Only 2 percent say they'll spend more than $1,500.
Without a doubt, a sizable portion of the reduced holiday spending will be related to cutbacks in travel. Fewer people will travel for the holidays, either to see family or to enjoy a vacation.
Holiday travel booking are down
Right after Labor Day, when holiday travel tends to be booked, CNBC reported advance reservations for Thanksgiving were off by 16 percent, while Christmas bookings were down 35 percent and New Years' Eve reservations were 33 percent lower.
Only 30 percent of consumers said they will spend less this year because they've lost income. To make those dollars go farther, personal finance experts recommend making a holiday budget and sticking to it. 
Other ways to avoid debt is to aggressively price-check before you guy and don't forget to use your credit card rewards.