Artificial flavors and colors have also been banished
09/27/2018
|
ConsumerAffairs

By Mark Huffman
Mark Huffman has been a consumer news reporter for ConsumerAffairs ... Read Full Bio→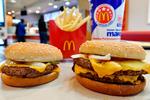 McDonald's says hamburgers served in its U.S. restaurants will not use any artificial preservatives, artificial flavors, or colors. The only exception is the pickle, which customers can skip if they prefer.
The fast food chain says it's part of its "food journey" and affects all 14,000 U.S. locations. The change affects the McDonald's hamburger, cheeseburger, double cheeseburger, McDouble, Quarter Pounder with Cheese, Double Quarter Pounder with Cheese, and Big Mac.
"From...
More
Customers reported getting sick after eating breakfast sandwiches from a location in Jamestown, New York
08/24/2018
|
ConsumerAffairs

By Sarah D. Young
Sarah D. Young has been a columnist for a blog ... Read Full Bio→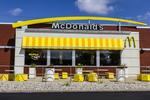 McDonald's has shut down one of its locations in Jamestown, New York after 22 individuals reported becoming ill with common symptoms of food poisoning.
The customers who became ill said they had eaten various breakfast sandwiches from the establishment between August 4 and August 21, the New York Department of Health said on Thursday. Symptoms reported included nausea, vomiting, and diarrhea.
"McDonald's is fully cooperating with this investigation and is readily followin...
More
Sort By