The move is the latest in the company's attempt to modernize
09/11/2019
|
ConsumerAffairs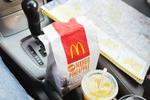 As part of an effort to modernize its restaurants, McDonald's will be adding artificial intelligence features to its drive-thru lanes. 
The restaurant chain announced on Tuesday that it's acquiring tech startup Apprente, which has for the past two years been working on building a "voice-based conversational system that delivers a human-level customer service experience." 
Applied to McDonald's drive-thrus, Apprente's technology -- which understands different accents and m...
More
The limited-time promotion capitalizes on interest in international food
05/09/2019
|
ConsumerAffairs

By Mark Huffman
Mark Huffman has been a consumer news reporter for ConsumerAffairs ... Read Full Bio→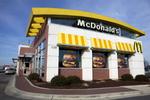 When you walk into your local McDonald's this summer, you might be able to sample the flavors of Europe and Asia.
McDonald's, after all, is a global company with stores in dozens of countries. And those international outlets usually serve at least one menu item unique to that country.
Starting June 5, participating U.S. McDonald's will offer some of these international favorites, along with Big Macs and Egg McMuffins.
"We know our U.S. customers are curious about McDonald'...
More
Sort By