Analysts suggest it means McDonald's is serious about competing in the chicken sandwich wars
01/15/2020
|
ConsumerAffairs

By Mark Huffman
Mark Huffman has been a consumer news reporter for ConsumerAffairs ... Read Full Bio→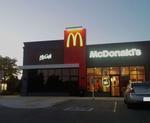 McDonald's has signaled that it's serious about competing in the chicken sandwich wars. It's added monosodium glutamate (MSG) to chicken sandwiches at more than 230 of its outlets in Texas and Tennessee, where it is test marketing the new product. 
MSG was once widely used in Chinese restaurants to enhance flavor, but it fell out of favor after a since-discredited study linked it to wide-ranging health issues. If you think McDonald's is taking a risk by adding it to its ...
More
The move is the latest in the company's attempt to modernize
09/11/2019
|
ConsumerAffairs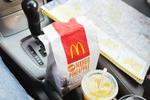 As part of an effort to modernize its restaurants, McDonald's will be adding artificial intelligence features to its drive-thru lanes. 
The restaurant chain announced on Tuesday that it's acquiring tech startup Apprente, which has for the past two years been working on building a "voice-based conversational system that delivers a human-level customer service experience." 
Applied to McDonald's drive-thrus, Apprente's technology -- which understands different accents and m...
More
Sort By