The fast food giant is aiming to prevent medically important antibiotics from being used in its beef supply chain
12/12/2018
|
ConsumerAffairs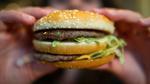 McDonald's has unveiled its plans to reduce the use of antibiotics in its beef. The fast food chain said Tuesday that it will take two years to decide how much of the antibiotics that are important to human health it can cut from its beef supply.
Ultimately, McDonald's is aiming to address concerns about the overuse of antibiotics. The World Health Organization (WHO), the FDA, and the Centers for Disease Control and Prevention (CDC) have all stated that they consider an...
More
Artificial flavors and colors have also been banished
09/27/2018
|
ConsumerAffairs

By Mark Huffman
Mark Huffman has been a consumer news reporter for ConsumerAffairs ... Read Full Bio→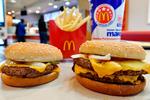 McDonald's says hamburgers served in its U.S. restaurants will not use any artificial preservatives, artificial flavors, or colors. The only exception is the pickle, which customers can skip if they prefer.
The fast food chain says it's part of its "food journey" and affects all 14,000 U.S. locations. The change affects the McDonald's hamburger, cheeseburger, double cheeseburger, McDouble, Quarter Pounder with Cheese, Double Quarter Pounder with Cheese, and Big Mac.
"From...
More
Sort By