The company is going back to basics and improving its burger game
03/31/2017
|
ConsumerAffairs

By Christopher Maynard
Christopher Maynard is a New York-based writer and editor who ... Read Full Bio→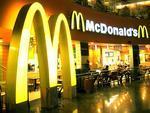 McDonald's has been attempting to go back to the basics to rework its fast food image. Earlier this month, the company announced that it would be catering to existing customers by focusing on hamburger sales, instead of selling wraps and other healthier products to draw in new customers.
Now the chain is doubling down on its burger approach. In an announcement made Thursday, the company said that it would be transitioning from using frozen patties to fresh beef in the ma...
More
Customers will be able to buy a soda of any size for $1 and any McCafe beverage for $2
02/23/2017
|
ConsumerAffairs

By Christopher Maynard
Christopher Maynard is a New York-based writer and editor who ... Read Full Bio→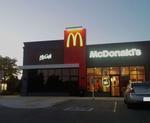 McDonald's has tried out several initiatives in the past year or so in the hopes of drawing in more customers.
The company has experimented with opening its breakfast menu all day, using fresh ground beef for its burgers in select markets, creating a breakfast happy meal, and installing smart menu boards and other modern conveniences. Despite all that, though, the Golden Arches and the rest of the fast food industry continues to show anemic growth.
However, not to be dete...
More
Sort By