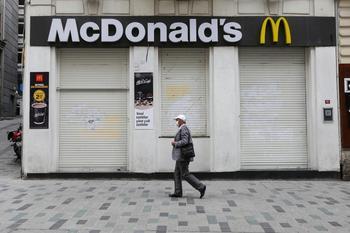 The food chain says it's doing its part to keep both employees and customers safe
McDonald's workers in Chicago filed a coronavirus-related class action lawsuit against the fast-food chain on Tuesday. The plaintiffs blame the company for forsaking its duty to adopt government safety guidelines and, as an extent of that, putting the lives of both employees and their families at risk.
The suit alleges that McDonald's failed to supply a reasonable amount of hand sanitizer, gloves, and masks to employees. Furthermore, according to Reuters, management fail...