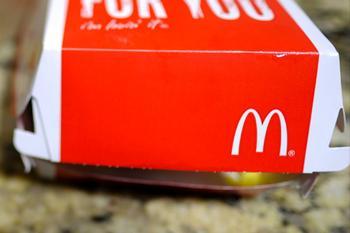 The company continues to play chicken with its competitors by improving its offerings
McDonald's doesn't care if the chicken came before the egg or not, evidently. The fast food king has announced that it's adding chicken sandwiches to its breakfast menu at all of its 16,000+ U.S. outlets. 
The company has been feeling the heat from Chick-Fil-A and Popeyes in regards to chicken, and Wendy's and Dunkin' are also both trying to elbow in on its breakfast business. 
"We're giving our customers more of what they crave: mouthwatering chicken and breakfast option...