If approved, it would be the first change to Happy Meals in over 30 years
09/23/2016
|
ConsumerAffairs

By Christopher Maynard
Christopher Maynard is a New York-based writer and editor who ... Read Full Bio→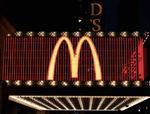 Earlier this year, we reported that McDonald's had begun winning back customers. Its global sales were rising, and new initiatives like using fresh ground beef in burgers and offering all-day breakfast had consumers buzzing.
Now, the chain hopes to capitalize on yet another idea. The company has announced that it will be testing breakfast Happy Meals during morning hours at some locations in the Tulsa area. The kid-friendly option is reported to come in a few different o...
More
Consumer organization says chain delivered on antibiotic-free promise ahead of schedule
08/01/2016
|
ConsumerAffairs

By Mark Huffman
Mark Huffman has been a consumer news reporter for ConsumerAffairs ... Read Full Bio→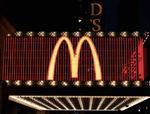 It's not often that Consumers Union praises a fast food company, but the policy and advocacy division of Consumer Reports says McDonald's deserves a pat on the back for meeting its pledge to stop selling chicken that had been given medically important antibiotics.
In fact, the group says the fast food company met its commitment sooner than it had promised.
In praising McDonald's, Consumers Union called on Yum Brands to take the same step, demanding that meat and poultry s...
More
Sort By