UK and Irish stores will convert to 100 percent paper by next year
06/15/2018
|
ConsumerAffairs

By Mark Huffman
Mark Huffman has been a consumer news reporter for ConsumerAffairs ... Read Full Bio→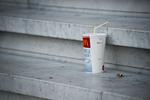 After moving to paper straws instead of plastic in its locations in the UK and Ireland, McDonald's says it plans to test the use of paper straws at select U.S. locations later this year.
In March, the global fast food chain announced the phase-out of plastic straws in Europe in an effort to reduce its contribution to plastic pollution. Last month, McDonald's restaurants in the UK and Ireland began replacing plastic straws with ones made from recycled paper. It now says 1...
More
The company plans to increase its tuition assistance program by $150 million
04/05/2018
|
ConsumerAffairs

By Sarah D. Young
Sarah D. Young has been a columnist for a blog ... Read Full Bio→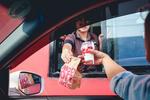 McDonald's has announced that it will invest an additional $150 million into its tuition assistance program for employees over the next five years.
The fast food giant's Archways to Opportunity program was started in 2015 and has since provided college tuition assistance to over 16,400 employees.
In addition to investing more in the program, the company is lowering eligibility requirements from nine months to 90 days of employment and weekly shift minimums from 20 hours ...
More
Sort By