Health News
Is fast food moving away from in-store dining?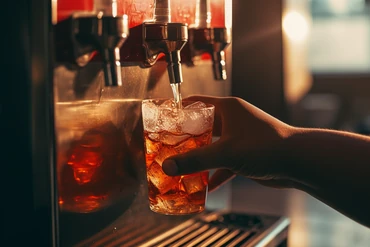 By

Gary Guthrie
If you're one of those who thrive on free soda refills at restaurants, you might want to start weaning yourself away from McDonald's. The baron of burgers is planning a phase-out of its self-serve soda machines. 
You've got a while – the company says it'll take nine or so years – but the wind down has already begun at several Illinois-based franchises.
According to The State-Journal Register, which first reported the shift, owners have already taken steps towards eliminat...