The company plans to increase its tuition assistance program by $150 million
04/05/2018
|
ConsumerAffairs

By Sarah D. Young
Sarah D. Young has been a columnist for a blog ... Read Full Bio→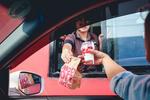 McDonald's has announced that it will invest an additional $150 million into its tuition assistance program for employees over the next five years.
The fast food giant's Archways to Opportunity program was started in 2015 and has since provided college tuition assistance to over 16,400 employees.
In addition to investing more in the program, the company is lowering eligibility requirements from nine months to 90 days of employment and weekly shift minimums from 20 hours ...
More
But not everyone is on board with the move
03/08/2018
|
ConsumerAffairs

By Sarah D. Young
Sarah D. Young has been a columnist for a blog ... Read Full Bio→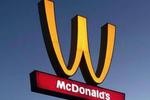 In celebration of International Women's Day (Mar. 8), McDonald's decided to flip its trademark golden arches upside down. The fast food chain changed its logo from a golden "M" into a golden "W" at one of its California locations "in celebration of women everywhere."
Additionally, McDonalds will flip its logo upside on all of its social media channels, and 100 McDonald's locations across the country will have special "packaging, crew shirts and hats and bag stuffers."
"F...
More
Sort By