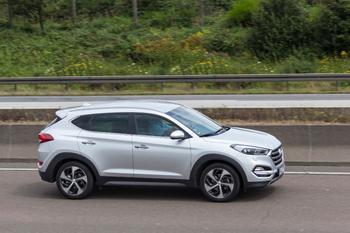 The automaker says additional vehicles have the electrical problem that causes the hazard
Hyundai has expanded its Tucson SUV recall to include an additional 471,000 vehicles. 
In September, the automaker said an electrical malfunction put a significant number of Tucson SUVs at risk of catching fire. Hyundai said Friday that it is expanding its initial recall to include Hyundai Tucson SUVs, model-year 2016 through 2018, as well as some 2020 through 2021 models. 
The company said the vehicles included in the newest recall come equipped with antilock brake syste...