Compare Reviews for Water Treatment Systems
Water treatment systems are designed to solve different problems, so consumers need to determine their specific treatment needs before shopping for a water treatment system. Some common issues consumers have that require water treatment include: water hardness, chemical and/or virus removal, UV treatment, well water quality and other water contaminants or pollutants.
As important as determining the problem you are trying to solve with a water treatment system is finding a reliable, professional installer. Due diligence on the consumer's part is the best way to assure the success of any trade person's installation or product.
Read more
Top 10 Most Reviewed Water Treatment Systems

Read 1624 Reviews

RainSoft Water Treatment Systems offers clean water solutions with a lifetime guarantee on most products. Their in-home water test is completely free, and a professional will help you determine which system is best for your needs.

Read 305 Reviews

Pelican Water offers a range of water products, including their top-rated salt-free water softeners. Their factory-direct prices are nearly 50 percent off of retail, and they offer free shipping with no sales tax to most states.

Read 288 Reviews

Home Makeover Systems has been offering water purification solutions, exterior coatings and attic insulation services to homeowners since 1985.

Read 61 Reviews

Discount Water Softeners has over 25 years of experience in commercial and residential water treatment across the United States. It sells, services and installs water softeners, iron filters, reverse osmosis systems and more.

Read 481 Reviews

Pur designs and sells multiple faucet and pitcher water filtration systems that are certified to reduce over 70 contaminants. Faucet filtration mounts range in price from $25 to $45. Pitchers range from $25 to $35.

Read 160 Reviews

Brita designs and sells multiple water filtration products including pitchers, bottles and faucet systems. Faucet systems start at $18 and go up to $30. Pitchers range in price from $12 to around $50.

Read 130 Reviews

Founded in 1936, Culligan offers a variety of water treatment systems for all types of problems in homes and businesses. Their in-home test is free and helps you determine which system you need for your current water situation.

Read 74 Reviews

Founded in 1960, Hague Quality Water is one of the oldest family owned water treatment manufacturers. The company offers their WaterMax® water treatment system, which are each hand tested and given a 25 year warranty.

Read 32 Reviews

Kinetico water systems offer smart solutions to remove impurities from your water. They offer a free water test so you can find the best system for your needs, and there's a quick quote option available through their website.

Read 7 Reviews

Puronics manufactures residential and commercial water treatment systems that are sold through dealers across the United States. Founded in 1947, Puronics' products include water softeners, no-salt filtration systems and more.
Thank you, you have successfully subscribed to our newsletter!
Enjoy reading our tips and recommendations.
Unsubscribe easily whenever you want

Greg Chick
Water Treatment Systems Contributing Editor
Greg Chick has worked as an entrepreneur for over 40 years with a background in plumbing, irrigation, pools and water heating. He is a member of Green Plumbers USA, International Association of Plumbing and Mechanical Officials and American Society of Plumbing Engineers. Greg works to educate residential consumers about quality plumbing products.
What features matter most?
Contaminants targeted
Water treatment system companies are used by customers to remove a variety of different contaminants from their water. Note that, while some brands may use the term purify in their marketing materials, it is an inaccurate term to describe water treatment. Pure water is H2O, nothing else, which is a rare substance to encounter in its pure state.
Bacteria: Some water treatment companies focus on removing bacteria from water; these companies specialize in UV and other disinfection methods to kill bacteria that infects water and might make drinkers sick.
Minerals: There are also companies that target excess minerals in water, which cause the water to be hard. Companies that specialize in removing minerals use exchange resin.
Multi-contaminant removal: Many water treatment systems companies offer services to remove a wide variety of materials from water. Some of the contaminants removed by water treatment systems include heavy metals from construction projects or damaged pipes that cause water to taste metallic, sediment that has gotten into a water supply through construction work and makes water appear muddy and brown and chlorine added by public water companies to disinfect water sources, which gives water a strong chemical taste.
Types of systems
There are multiple systems by which water treatment systems companies can remove contaminants from water.
Point of entry systems: Point of entry water treatment systems are able to treat all of the water entering a home or business and are installed after a water meter or storage tank.
Point of use systems: Some water treatment systems are used where people directly access the water, like a kitchen sink or a showerhead.
Multi-system companies: Multi system companies perform several different types of water treatment, such as treating hardness and removing pollutants. They can also treat by ionic exchange and Granular Active Carbon (GAC).
Source of water treatment
Water treatment systems companies can treat drinking and usable water that comes from a range of different sources.
Groundwater: Companies that treat groundwater specialize in technology for treating traditional water from the ground, which is a common type of water used for drinking and bathing in homes and businesses in many parts of the United States.
Brackish water: Brackish water is water that is part saltwater and part freshwater, which is often collected in estuaries. Brackish water can be collected and treated by water treatment companies to desalinate (Reverse Osmosis), then be used for things like irrigation and watering gardens and lawns.
Surface water: There are water treatment systems companies that specialize in treating surface water, which is collected rainwater or water at the top of a natural body of water. These companies collect the fresh surface water and use treatment to remove algae, bacteria and solids from the water in order to make it safe to drink or bathe with.
Technology utilized
Water treatment system companies use a range of different technologies to treat and condition water for customers.
Filtration: Water filtration cleans water by trapping contaminants in a filter, which then absorbing or breaking the contaminants down.
Ultraviolet technology: Companies that use UV technology utilize UV rays to disinfect water and kill bacteria in it.
Reverse osmosis: There are some water treatment companies that use reverse osmosis, which is a process in which dissolved inorganic solids (such as salts) are removed from a solution (such as water). This is accomplished by household water pressure pushing the tap water through a semipermeable membrane.
Eco-friendliness
In water treatment, eco-friendly means little or no effluent waste water is required in treating the water.  Softeners are not eco-friendly even if they claim they are.  Everything is relative, but all softeners have waste water that is hazardous to most anything, (salt).  Water filtration companies differ from one another based on how eco-friendly their filtration practices are.
Green filtration companies: There are some water filtration companies that filter water with the environment in mind, and they only use green materials and products.
Eco-friendly options: Some water treatment systems companies offer customers eco-friendly products and services, like salt-free treatments, which use significantly less water in order to get pure water than a traditional salt-based purification system.
Traditional water treatment systems companies: Many water treatment systems companies use traditional technology and products, and they are not particularly focused on environmental-friendliness.
Customer maintenance requirements
Water treatment systems differ from one another based on how much maintenance a customer must perform on the system. Performing proper maintenance on your water treatment system is a must if you want it to continue working.
No maintenance required: Some water treatment companies handle all maintenance for water treatment systems, including installation and regular check-ins and updates.
Minimal maintenance: There are some water treatment systems that require minimal maintenance from customers, like checking filters to see if they are clogged or dirty or watching monitors on filters that change color when they are ready to be replaced.
Customer maintained: Customers often have to have complete control over the maintenance of their water filtration system, like replacing filters regularly.
What are different types of water treatment system companies?
Commercial water system companies
Some water treatment system companies are completely devoted to treating water for large scale businesses, like hotels and office towers. These companies handle large projects for big facilities.
Residential water treatment companies
Residential water treatment companies specialize in treating water for customers that live in homes. They can set up systems for a whole home, for different faucets or water sources within a home.
Water treatment product companies
There are some water treatment companies that simply sell individual products for water treatment. Consumers can purchase these products, like drinking water filters that can be directly installed onto faucets and add-on showerhead softeners. They can use them as needed to filter and treat water.
Water softening companies
Water softening companies are fully focused on treating hard water, which is water that has a high mineral count, can taste odd and leave scale behind on shower walls, bathtubs and sinks. These companies can soften water for both residential and business customers.
Homeowners with hard water
Homeowners with hard water have water with excess minerals and impurities in it. Water treatment systems help soften water to make it more palatable and better to use.
Homeowners near a compromised water supply
Sometimes a water supply can become compromised because of natural disasters or industrial accents. Water treatment systems companies can help clean potentially compromised water and ensure that it is safe and healthy to drink.
Managers of large commercial properties
Developers or managers have to manage the water supply of large business complexes. Water treatment systems on a commercial scale can help clean water for a large number of people.
Rural customers using well water
Rural customers often don't have access to fresh water lines. Customers who use well water can use water treatment systems companies to ensure their well water is safe and clean to drink.
What does the expert have to say?

RainSoft Water Treatment Systems is a company that offers residential customers water and air purification services. The company is headquartered in Elk Grove Village, IL, and they serve customers throughout the world.
Convenience: There are hundreds of dealers across the world that can install RainSoft products, so the company is a convenient choice for customers throughout many parts of the United States and the world.
Complimentary water test: The company provides customers with complimentary water tests to see if they are good candidates for water treatment or filtration.
Taste and smell: RainSoft guarantees that their product will reduce unwanted smells and tastes in consumers' water, which makes it better to drink, wash food with, cook with and bathe in.
Safe filtration methods: RainSoft uses activated carbon filtration, which is a method that has been deemed safe for use by the Environmental Protection Agency, and they do not use any harsh chemical products in their purification process.
Movable: The filtration systems manufactured by RainSoft can be moved from home to home, which means customers can take their system with them when they move and that they do not have to purchase multiple systems if they end up choosing to live in multiple homes.
Best for: Homeowners with hard water, homeowners near a compromised water supply and rural customers using well water.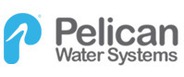 Pelican Water Systems is a salt free water treatment system company that was founded in 2007. The company, headquartered in Deland, Florida, specializes in filtration more than softening, although they do both. They are well known for creating drinking water that tastes fresh and clean.
Eco-friendly: The company is run with a focus on the environment and sustainability, and they are a member of the U.S. Green Building Council.
Whole home systems: Pelican Water sells whole home systems to filter or soften the water that comes to every tap or faucet of a house.
DIY installation: The systems sold by Pelican require only simple, DIY installation, which is a budget-friendly option. Professionals from the company can also install the systems.
Free shipping: The company promises free shipping for all of their treatment systems and products.
Community giving: Pelican Water Systems gives back to organizations in their community, and they support organizations including American Cancer Society and International Bird Rescue.
Best for: Homeowners with hard water, homeowners near a compromised water supply and rural customers using well water.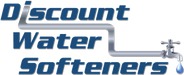 Discount Water Softeners has been offering commercial and residential water treatment solutions for over 25 years. It sells, services and installs water softeners, iron filters, reverse osmosis systems, sulfur filters and more. Consumers can order products online with free shipping, as well as take advantage of multiple online sales and specials.
Home filtration: Discount Water Softeners offers whole-house carbon filtration, pH neutralizer and clover bottleless water cooler systems. Consumers can visit their website for a full list of each systems models, complete with pricing and features.
Water softeners: Discount Water Softeners provides multiple models of on-demand, timered, cabinet style and commercial water softeners. It includes a water softener sizing chart online to help consumers determine the correct water softener for their home based on the number of people living in the residence.
Free water hardness test kit: Discount Water Softeners will send free water hardness testing kits for city water residents. Consumers can fill out an online form with their basic information, how many people live in the home and how many bathrooms are in the home. Discount Water Softeners includes a coupon towards the purchase of a water softener with each kit.
Install videos and guides: For consumers installing their water treatment products themselves, Discount Water Softeners provides online installation guides and videos. To view a guide in PDF form, simply click the model number to see the installation instructions. It also includes videos for the installation of various water softeners and water filtration systems.
Water softener warranties: All of Discount Water Softeners water softeners come with full warranties. The fiberglass tanks come with a 10-year warranty, softener valves carry a five-year warranty and brine tanks have a five-year warranty.
Best for: consumers looking for a wide variety of water treatment systems.

Culligan is dedicated to treating water for a range of buildings and customers. The company was founded in 1936, and they serve clients who need water treatment worldwide.

Easy Water has been treating water for homeowners for more than 25 years. The company has an environmentally-friendly focus, using natural products to treat water, and they are headquartered in Fishers, Indiana.

LifeSource Water has been treating water for customers across America since 1984. They use a healthy and natural process to get rid of hard water, remove bad taste or odors from water and eliminate scale left behind by water in showers, tubs and sinks.

Martin Water Conditioning treats water in Pennsylvania and the rest of the Mid-Atlantic. The company has been in business for more than 40 years, and they are headquartered in Myerstown, PA.
Certified employees: The company has more than 40 employees who are certified with the Water Quality Association, so they are knowledgeable experts about water treatment.
Spot-free car rinse systems: In addition to treating drinking water, the company also has a system to treat water with which customers wash their cars, to ensure water does not leave spots on the car after the wash.
Environmentally informed: Martin has four water system operators that are certified with the Pennsylvania Department of Environmental Protection, which means they are informed about eco-friendly and sustainable water treatment practices.
Free water analysis: The company offers prospective customers a free water analysis test to see if their water needs conditioning, filtration or treatment.
Agricultural water treatment: Martin Water specializes in treating water near agricultural areas that might be affected by herd, livestock and poultry operations.
Best for: Homeowners with hard water, homeowners near a compromised water supply, developers or managers managing large commercial properties and rural customers using well water.
Disclaimer
Information in this guide is general in nature and is intended for informational purposes only; it is not legal, health, investment or tax advice. ConsumerAffairs.com makes no representation as to the accuracy of the information provided and assumes no liability for any damages or loss arising from its use.
11 – 13 Most Reviewed Water Treatment Systems

Read Reviews

EasyWater offers America's No. 1 salt-free water treatment as well as other products. All of their products are chemical-free so your water is natural, has no harmful additives, is free of toxins and is safe for everyday use.

Read Reviews
Be the first one to rate this company

LifeSource Water Systems, founded in 1984, provides a variety of different products, including a Whole House Water Filter. Their systems do not use salt or potassium, and their filtration systems are completely maintenance-free.

Read Expert Review
Be the first one to rate this company

Martin Water, which was founded in 1979, offers free quotes and analysis through their website. They offer both residential and commercial water systems, including a Spot Free Rinse System that installs within five minutes.