Consumer Complaints and Reviews

We have owned a Hague Reverse Osmosis Unit for about 14 years. They just came out to replace all my filters today. I can't say enough good things about the unit and their service. They are wonderful, very knowledgeable about their filters and what they can do about the quality of water you consume every day. I appreciate a company that can go the extra mile and give you quality service and help you out. Thank you Hague.

I would recommend this company to anyone who is trying to improve the quality of their water. I love my system! My water feels soft, and tastes great. They have great customer service. Randy installed my equipment, and he was professional and knowledgeable.

We have had Hague Water of Maryland install water treatment installed in 3 of our homes over the past 16 years, Hague has always been very prompt and professional. We have seldom required service, but when we do the service staff is helpful and quick to respond. I would strongly recommend Hague Water of Maryland.

We've had a Hague Maximizer for about 10 years. Customarily, I would add a bag or two of salt to the salt tank every three months, or so. For the past two years, the water has not passed through the salt tank. The level of the salt doesn't diminish. This is true, whether I use pellets or crystals. The company that installed the system and has serviced it every year insists the system is working, because the water isn't hard. This does not make sense to me. Why would the engineer provide for a salt tank if it wasn't needed? I have not been given an acceptable answer by Hague or the installer/servicer. Incidentally, the issue is not clumping. I've stirred the salt with a length of re-bar to no effect. Very frustrating.

Let me first say the techs that installed the system did an awesome job, very neat and clean and professional. That's where it STOPS. If you have any trouble with anything, calling them is a waste of time!!! They act like you are bothering them when you call. They also don't return calls. After they get your money that's it!!! I would have never used this company if I had known about their poor service.
How do I know I can trust these reviews about Hague Quality Water International?
851,205 reviews on ConsumerAffairs are verified.
We require contact information to ensure our reviewers are real.
We use intelligent software that helps us maintain the integrity of reviews.
Our moderators read all reviews to verify quality and helpfulness.
For more information about reviews on ConsumerAffairs.com please visit our FAQ.

I purchased a Watermax whole house water softener and under sink reverse osmosis from Hague dealer, Blue Ribbon Water Technology. I recently moved from NY and found the water in Florida smelled and tasted very bad. The technician that came out to my house to test the water was a pleasure to deal with and I have since recommended him to several of my friends and co-workers. I thought at first that the unit was a little bit on the expensive side ($5995), but after considering the savings in bottled water expense and soap and cleaning products, plus filters etc., it actually saved us enough money where it was not another bill.
My wife is thrilled at how great the soap package that we received worked and she is always telling me how great her skin feels and looks. (She has a slight case of eczema). I came here to give a testimonial because our technician, Kester asked for some feedback. I also am very sad that some people gave bad reviews. I cannot speak for all Hague dealerships, but BLUE RIBBON WATER TECHNOLOGY has promised good but delivered great in my opinion.

Last year we determined that the old water system was not doing to job. It was a mess. The company was out on a weekly basis to make the unit work or try to work. I had this unit for about 20 years and had a service contract that I paid monthly. The contract was great and covered everything including the salt delivery and installation. Well one day the unit crapped out. And don't you know the same day got a flyer from Hague in the mail. Contacted them. They came right out, had a new Hague installed and seemed to do the job. For the first time in years we could drink the water. That is the end of the four star.
As I stated we had a service contract with the other company and when I bought one with Hague I assumed it would be as good as the one from Culligan. Not so. We are getting up in years and were looking for not only a good product but help with the monthly maintenance and care. The contract that I got from Hague is a "you want what"? We pay about three time the amount for the salt, have a personality conflict with each delivery and it goes on. A good unit it is but the company and the service stinks and I don't recommend it for that reason. If I have to call them I know it will be expensive and there will be words with the person that is sent. The dealer is out of Groveport, Ohio and I am in Pickerington, Ohio and I don't care who knows it.
The unit is good the service and company is not compatible with, I would say, most people. I am actively looking to replace this unit to get the piece of mind that it will be taken care of without wondering about it and what it will cost to fix it. That's my soap box. Product OK, company crap. Oh yes, the contract included a water test. I ask for one. The tech said, "It's OK" and got into the truck and left. What's OK? That's what I paid 330 for. Their field people need monkey but powder for their chapped ass.

Okay to start, I signed up for a raffle that I did not know was part of a pushy sales agenda. A few days after the raffle, I get a call from Hague asking if I had signed up. I said yes and they said that while I did not win the raffle I had won a $250 shopping voucher if I would only agree to hear a water treatment sales pitch. I scheduled to time and a woman showed up and did a 2 hour demonstration. Now I know the water where I live is terrible, I had planned to buy a system before all this. So after the pitch I agree and get the small print that the unit is leased and they give you some soaps and detergents that are supposed to last 5 years (yeah). I reluctantly agree and they schedule the install. The install went fairly smooth and I asked about the voucher for $250 and the installer told me to call the demonstrator (I did, left a message, never called back).
They completed the install and said in 2 weeks the demonstrator would return to test the water again to prove it works. Fast forward 2 weeks, the lady comes back at which time I remind her I never received my free gift. She said she would take it up with home office. After the test to show it was working the next pitch started and she said they were offering a special that I could buy the system for 7k and no longer have to lease it. I agreed but told her we would be moving in the future and she said it comes with one free move (this is where it gets fun). System purchased never got the FREE gift lol and then we bought a new house not 10 minutes from where we lived. I called Hague to schedule the move on a Monday. They said I would hear something in 2 days. Friday I called back and asked for an update and was told I would hear something for sure Monday.
No Monday call again. Now our old house had sold and the closing was Thursday. I was getting nervous so I called on Tuesday and asked to speak to the person in charge of service. She said that the move would be scheduled for Friday (after closing date). I cleared it with the new owner and then the service lady started to tell me the charge for moving it and that they would only disconnect and connect not actually move it or assist with loading it. I mentioned that I was supposed to get a free move and she said if it is not in paper it did not happen (very professional). Fine. I was not going to lose the system. I agreed to pay it. The service tech showed up late and would not assist my wife at all. This unit is heavy and located in a basement.
My wife had to call me in from work. I went to the house, removed the unit, told the service tech to figure what we owed him for disconnect so I could pay him and he could leave. He asked if I wanted him to hook it up and I said no because if I was carrying it into the house myself then I could surely hook it up myself. This company makes lofty promises and pushes sale only to totally disregard you after getting your money. Oh and the free soap and detergent are complete junk. I think $1 detergent would work better, so back to Tide I go.

I have been selling and servicing Hague WaterMax products for over 25 years. My Better Business Bureau rating is an A+ in Fresno California. Contractor's license **. I currently live in the Tahoe area and continue to service the hundreds of Hague products I have installed from here to Fresno California. I recently had a customer tell me he was reading negative reviews, something I really never explored before believe it or not. After reading the reviews I thought I would make a comment or two.
I hate this industry! The reason is because of the marketing. I hate that people go to home shows to sign up for a "free gift" and have an unsolicited phone call. I hate the commission sales process. There are a lot of good commission sales people but you find many to be concerned more about their Commission than the customers needs. I hate the way dealers are allowed to sell the product for as much as they can get! The higher the price the greater the commission. This leads to an over exaggeration of the water quality and product benefits.
This industry was birthed out of the old solar water heater business in the 80's which came from the old insulation business in the 70's. The marketing and sales techniques have been handed down from generation to generation. This is so unfortunate because products manufactured by Hague, Rainsoft, Kinetico and Culligan are wonderful and provide a lifetime of fantastic benefits. Like many marketing companies they are here today and gone tomorrow. Like many sales people, they are more concerned about selling you the product and forget about quality service. So, when I read these reviews I hear that people are offended about the scam techniques, overpricing and the lack of support. For that I apologize on behalf of this industry.
If anybody is looking for a Hague product, know this. There is not a better product to filter and soften your water manufactured in the world today! But, like any product, it is as only good as the person selling it to you. My advice is not to find the best product but the best person! Do your research on the product not customer reviews. Do your research on the person selling the product. If they do not have a contractor's license specializing in water conditioning and a good rating with the Better Business Bureau as well as references, buyer beware. There's been over 3 million Hague Watermax systems installed worldwide - please take that into consideration.
The only people who write reviews are those who had bad experiences. Filter out the bad experiences. What I mean by that is...how many of these complaints are talking about a company or a salesperson or a process and how many are talking about the product performance? If you can match a great company with this great product you have the best experience in the world!

I wish there was an option for negative stars. Stay far away from this company. No wonder there are so many bad reviews; this company, in my opinion, is pushy, rude, and unprofessional. I wish I would have known that signing up for a free gift at a trade show would lead to days of hell afterward. After signing up to get a free water filter I received a call telling me that someone would hand deliver the filter. Awesome! No problem. They also stated I would have to have my water tested to be given the free gift. Have at it.
We scheduled a time for someone to drop off the filter. At no point in our conversation did they say anything about a 2 hour sales pitch and that the "water test" was actually an hour demonstration of how terrible and toxic (my word) my water is. It's hard and treated with chemicals like most municipal water supplies. Fast forward through the long and excruciating sales pitch; that included forceful phrased questions, stories about the salesman's boss that were not relatable to the average consumer, and terrible jokes and one liner's that made no sense. All written script in a larger than life binder (3 inches at least) that took me back to the early 2000's. Powerpoint pages printed out shoved sloppily into aged and wrinkled sleeve protectors. You would think that a company that claims to be debt free and doing so well could afford to upgrade their presentation media so to not look like a fly by night band of gypsy scammers.
I will state that the salesman was polite and nice for most of the pitch until he heard a polite no but in more pleasant words. Also anytime the math he used to calculate water, energy, coffee, maintenance, clothing savings was questioned he would get defensive. Or when alternative solutions to problems hard water causes were brought up. Also was defensive when we told him we had other priorities as far as home improvement before buying a $5999 water softener system.
After a few minutes of awkward tense silence while he was packing up his equipment I had to turn the situation back into a pleasant moment by asking about his background and family. I felt that if I didn't jump in and turn the mood to cheery he would have flipped for not buying the system. I apologized for the time wasted because I felt like he was sent to our home and told that we were going to buy this system. Like no one informed him we were a lead picked up that expressed no interest whatsoever in their product. I did get the free water filter.
Moving on to the follow-up call I received the day after, which is the sole reason I decided to leave a review. Call on my cell phone from a private number, no name given when I answered the phone. A lady asked to speak to (someone other than me). I told her this wasn't their phone. She asked if she called (recited my phone number). I told her yes. She asked if Hague had been at my house and I told her yes. She then asked if I was the homeowner and I told her yes. She asked if the salesman did a "good job" which I replied yes. She asked why I didn't buy the system to which I replied that it's too expensive and also added that I read reviews after the salesman left and am not interested.
Defensively she told me the company was 50 years old and had 13,000 customers and that you get bad reviews with every company. (More than most of the reviews were bad AND 13,000 isn't anything to write home about in my opinion.) I simply stated OK. She went on to tell me in a snarky voice that I should have told her I knew who she was asking for (when I first answered the phone). I tried to defend myself to tell her that she didn't ask if I knew him plus he has nothing to do with the business between myself and Hague. He was just present in the house when they came by but she hung up on me. Here we are. This is all my opinion, take it or leave it. Thanks Hague for the free water filter; I wish I would have known the "price" I would have to pay to get it.
(I do have to point out that this review is not meant to reflect poorly on the man that came to my house. Overall he was pleasant and just doing his job. That's just it though, Hague trained him to do and say everything. This is the company's bad practices and not his. I hope he finds something better and more deserving of his time and effort.)

A couple of weeks ago I was contacted by Virginia Environmental Resources (Hague Water) about getting my water tested. I had always noticed extra bleachy smell to it. It left my skin feeling dried out and itchy. I had a water consultant come to my home and do a water testing show, that blew my mind! I purchased the WaterMaxx and RO from Hague Water and it has been the best decision of my life! My hair is clean and shiny, my skin is soft and not itchy anymore. To top it all off, I had stomach problems ever since I moved here and I just thought it was me getting older but they have ceased and I feel so much better! Thanks Virginia Environmental Resources for making the quality of my life so much better!

These people harassed me over the phone, told me I won a prize then refused to give it to me! Sherry and Shane are both scammers. Don't buy anything or take the time to listen/talk to this company, it is a waste of time! I'm reporting them to the Better Business Bureau next.

Flood under sink and kitchen floor from the water max r o system. 4 floods and would not replace the unit or fix it. So my wife said "take it out for we will have water damage to our home." West Liberty Ohio is the Hague water conditioning business.

Had whole house system installed on 4/7/2005, was supposed to see money savings on plumbing maintenance and water using appliances, electricity, gas, clothing, cleaning products Etc. No savings noted. System seemed to function well until 7/14/2009 when tank leaked and flooded basement, tank replaced 8/6/2009. Tank leaked flooded basement again 10/2012, another tank replacement on 10/22/2012. Tank leaked and flooded basement again 8/28/2015. By-pass valve not operational. Had to hire plumber to bypass Hague system to have water in home. Had huge water bill, damaged furniture and rugs...
The last tank did not even last 3 years. Spoke with service manager (Amy I think). She stated since I did not get a carbon change every year they would not honor my 25 year limited warranty. When I bought the system there was no mention of required carbon change. She stated she sent me an email stating they changed their warranty. I do not think it is legal to change a warranty several years down the road. I have lost all faith in their product and do not want another ticking time water bomb in my basement. I would like them to come take this unit out of my home and refund part of my money. They said no. I will contacting the attorney general about their defective and deceptive practices.

After reading all the negative reviews, I had to post that we've had nothing but a good experience with them. We had a rental unit from another water company that was installed by the previous owner. However we had the water tested and it was disgusting how little the rental unit did. We went from paying $50/MO indefinitely for a rental to owning for $70/mo although we will be paying it off rather than doing the payment plan. Before discussing prices of units with Hague we asked the rental company (who only rents them) about pricing for units to own. Hague was within the range we were told so there's no disappointment there on pricing like so many of the complaints. We had one hiccup (they were to return the system to the rental for us) which was resolved the same day it was brought to their attention. I've never had better water and would highly recommend them to anyone in our area.

This job's pay is advertised as a 2-3,000 dollar a month salary. This a blatant lie. The job is entirely commission, which isn't such a bad thing if you are a good salesperson; I had never done the job before, and to be honest, I sucked at it. That's not what makes me angry though. What makes me angry is the fact that I spent an entire month and a half of my time with this company and I made a grand total of 600 dollars. That's right. That would have been awful, but the reality of the situation is that during that month and a half, I traveled 5,365 miles. My car gets 25 miles to the gallon. This means that in the course of my time with the company, I spent 536 dollars (and I'm rounding down here) just on gas. So, I made 34 dollars gross. This is a door to door company, no different than Kirby. Their ethics are just on the right side of legal, but way on the wrong side of moral.
This company has such a high turnover rate, that one of the main ways that they create revenue is to hire on more people, teach them the presentation, and then have them practice on people close. This means that they are preying on both you, and the people you're close to. You won't figure this out until way later because the guy you work for is, quite honestly, an amazing salesman. I won't lie, this man did a number on me. He had me believing I should work 16 hour days and receive no pay because "risk pays better than security". And you know what? For him it did. He got really good at selling the product and became very successful. But honestly, I think he had to get rid of his conscience to do it. In short, this company lies to its customers and its employees. It pulls the wool over your eyes and gets you to do things that may be unethical. If you get a call from this company, run away.

I purchased a Hague whole house system in 1999 from an out of area agent to service my well and water storage needs. This system made sense, because it was a whole house filter, and we didn't want to use chlorine for sanitation, and most filters did at that time. The dealer was slick, promising the world. It didn't appear as though he'd ever dealt with a well before, and he certainly didn't know what issues he was dealing with in our water quality. He made promises of clean, clear water from every spigot, which have only been realized at the RO spigot of the kitchen sink. I have sulfides in my water, which are easy to eliminate, but there were also tannins.
For the call back to address why my water still didn't look clean and clear, the dealer stated that he never said I'd have clean and clear water, just soft water. I never had a hardness issue to begin with, so that was a ridiculous claim. We bickered back and forth for several weeks, and in the end I just gave up. Fast forward to the last few years, and an area dealer has opened up shop. The problem, getting the guy to commit to an appointment, and then follow through. He's really nice, and seems to know his equipment, but what good is that when you can't get him to actually come out and service the stuff? Overall, I'd say save your money, get a less costly unit for soft water (if necessary), and buy a separate filtration system if you need it. The product isn't all that bad, but the customer service is horrible.

I bought a new Model: 63BAQ, 60 Series, when I moved from Henderson, NV to Prescott Valley, AZ., in June of 2013. I finally got it installed on January 17, 2014. Most installations go to a pre-installed drain adjacent to a standard washing machine drain, however, mine drains into a stationary tub when it back flushes. As soon as it was installed, the installer noticed "Purple Beads" in the stationary tub. I called the local rep in Phoenix who told me that whatever was causing this was my fault. Soon after, this representative quit, went out of business, or whatever, and I started contacting the Area Supervisor, Mr. ** trying to get someone to service my unit.
I was told to find a local plumber and ** would have him work with the Tech Department to get this resolved. As usual, since the local plumbers did not install the unit and had never worked on a "Hague" I could not find anyone who would touch it. On April 1, 2015, I again contacted Mr. ** at which time he informed me that he had a new tech (**) and gave me a phone number to contact this individual. When I contacted Mr. ** on the morning of April 1, he told me since I was getting "Purple Beads" it sounded as though the unit was incorrectly installed and it would be at my expense to have the unit properly installed.
When I told Mr. ** that the unit had not been serviced in 2 years and that unit had developed a second back rinse cycle at 2 am on Wednesdays on its own, I was told that he would have to charge me to look at the unit but since he was in Phoenix and he did not want to travel the 96 miles to look at it. My wife went to "Hague's" website and we received an automated response that "A representative will be in touch with you soon." That hasn't happened either. Their customer service is as troublesome as their product. After all of this all I want is for Hague to do now is buy back the unit (I will contact the rep in Las Vegas for a copy of the invoice) plus any charges to have it removed. If I do not get a response quickly, I will be looking for a local water softener company in Prescott Valley, and give them this "Hague" for their window display to warn everyone as what NOT to buy.
I really DO NOT expect a response because no response is obviously their way to handle problems. Please do yourself a favor and consider any and all brands before purchasing from "Hague". Hopefully this review will save you from the grief that I have experienced in dealing with this company(?). PS: I have contacted the BBB in Phoenix once before and I will be doing it again with a copy of this review.

Full disclosure: we don't own this system so this review is not about the product but rather about the company's marketing and sales tactics. My wife filled out some raffle for a mini-bike in a grocery store (against my better judgement) and we received a call telling us that we did not win the bike but we "won" a choice of either restaurant or vacation coupons. To deliver it, they would visit us at home and give us samples of water purifiers. It sounded fishy but we agreed to an appointment.
The salesperson showed up about 45 mins late but was very nice. However, s/he did not know much about the product and pretty much was operating from a script and a binder book. S/he did test the hardness of our water and showed that the water contains chloride which was cool but somewhat obvious. But then s/he proceeded to tell us how having this system will save us on our water bill, cleaning products, detergents, coffee (really?) and used shady estimates to tell us how much we will save per month. Then s/he kept asking us "If I could tell you that you are pretty much getting this healthy water for free for the rest of your life, wouldn't you do? " (again, from the script). S/he also told us that we would be getting lifetime supply of soaps as long as we have this system. Lastly, we were told that this "free" system is $100 /month but it can be reduced to $80/month if we signed up today with 5 year contract. Typical high pressure sales tactic.
I am sure that this works on some poor elderly but they are asking you to commit to almost $5000 for a 5-year supply of clean water, made up cost savings of cleaning products and some soap. You can buy a top-of-the-line reverse osmosis system for your kitchen for about $600. Their tactics are absolutely insane and completely unethical. To top it all, s/he did even have the coupons that we were promised at the first place. She gave us some brochure about vacation packages that I am sure can be downloaded online. Very shady work from a very shady company. Stay away.

Just as was mentioned before, I never saw a prize of Disneyland or Universal Studios tickets (this is what Valley Water offered) given to anyone unless they bought a system. They also sent post cards for $500 gift cards but would tell people they can just take 500 off a unit. Otherwise, any of those prizes people wanted were not given as they were "put into a drawing" that didn't exist. I worked for these people and wondered why they made us rush the installations. At first I thought it was just so people got started sooner but then I found out it is so people will not cancel within the 3 days you legally have by law! If they install the equipment the next day you are more likely not to cancel once you find out you paid too much.
I tried to sell cheap but was told to sell for 5999 and install the next day. Then when you sign the financing papers it may be for a different deal than you were told. They switched one of my customers from the deal I promised to one that was low payments 1 year and nearly tripled after that because vws would get paid more. Can you trust a company like this? Don't take a chance! KEEP AWAY FROM THIS COMPANY!
Now they are not paying my last check more than a week overdue. Then they tell me they are going to hold $400 from that check because they claim I have keys to a car they were supposed to give me as a bonus. Don't work for them and don't buy from them. Call EcoWater or RainSoft and tell them you want a system for 4999 and negotiate. Don't take installation for at least 3 days and be sure they keep your original deal. Anyone but Valley! It seems like Hague does not care what their dealers do as long as they get sales for them.

I am a former Hague employee. My job? I called the names on the slips of paper that people would fill out at various events in and around Kansas City. They usually involved a drawing for a free ATV, automobile, Ipad, or some other expensive item. It's a great way to get people's information and you DO agree in the fine print to get a call about someone coming to your home to test your water for you for free, but what always nagged at me.... I never, ever, ever, heard of them giving away anything. You'd think they would have photos on the walls with the owner of Hague water and the winner of the brand new ATV/automobile/Ipad. You would think that they would be doing the drawing at one of those T-Bones games where they are signing people up at or one of the many other venues they have booths at.
My other main issue? You'd think that when you went to the trouble of setting an appointment in which both husband and wife were home.... that the salesman would actually SHOW UP! These salesmen pick and choose which appointments they will actually go out on based off of the people's income. I had a personal friend who I made an appointment for and he waited at home all afternoon and the guy never showed up to test his water or give him the demonstration. He actually wanted to buy a water filtration unit and would have bought one had the person showed.
Another way they are lacking in honesty is that they are supposed to be taking out certain coupons to these people. If I remember correctly it was something like $500 worth of restaurant coupons and a choice of two others. I would get calls back that the salesman forgot to bring their coupons out. Which was the whole point of the call. To let them know they had won a prize, one of three that they got to choose and since the guy would bring out the coupons to them he would do a free water test while he was there.
I haven't worked at Hague for years and years, but I've heard that some of the people that are managing that office now are not the most honest of people. The owner has prayer daily with his employees and says he is a Christian. I would hate to be anywhere near him when his judgment day comes as he gives the rest of us Christians a bad name. In closing, watch what you sign up for, do your homework on any company that you will have a long term relationship with, read the fine print, ask for references from other happy consumers/customers. If a company will lie about little stuff, they will lie about the big stuff.

The faucet on our RO unit broke. I called Hague to get it replaced under the warranty. It's good for 25 years, right? The service guy comes out, charges me $95 just to come out. He then lets me know that he doesn't have that spout and he says that Hague doesn't make that spout any longer. It is $155 for the new spout and $62.50 to put it in. So for a warranty repair, it was $324.90. I could have bought the highest Consumer Reports RO unit for $180. Hague provides very little value for the money.
In researching them, while the repairman was here, I found this site. We are also having problems with clogged faucets with black grit. Another post alerted me that it was resin in the Hague water softener. My advice is to look elsewhere for your water quality needs. Hague forces the consumer to use their high cost service people and will not provide parts for people who can maintain the system themselves. I would urge the consumer to do their research before committing to a Hague system.

I bought a Hague Quality Water System 96MMBI in 2005. The story started from 28 October 2013, my Bosch washer stopped working with an E3 error code. I paid $150 service charge to fix the problem and the technician reported the drainage tube is blocked with sand and mud. And during the same week, my wife told me that the water flow of the faucet at the powder room run very slow. I called the plumber to check the line supply and water pressure and paid $80 for the service. He reported everything normal but he found out that there is a lot of sand-like mud sit between the filter of the faucet aerator and blocked the flow of the water. Also he found out the same substance in all toilet tank. I have to pay him $200 total to replace all four fill valves $25 parts and $25 labor - $50 for each. I was shocked. I realized that it is the resin from the Hague Quality water System. I called the company that I bought the system from, the Home Comfort Center Canada - Number one Hague Dealer. 9033 Leslie Street, unit 5-7 Richmond Hill On, L4B 4K3.
My contact is Mrs. **. She explains to me that it seem normal for 8 years usage and she asks me whether I kept the resin/substance for double check. Of course I have not kept it. I was told to monitor this issue and call her again if the situation goes worse. On 14th November, around three weeks later, my wife told me the water flow of the faucet run slow again. With no surprise, I found a big accumulation of the resin in the aerator. I gathered the resin and drive to Home Comfort Center to report the issue. The service technician, Gary visited me on Monday 18 November 2013 to diagnose and reported that the membrane is broken and caused the leakage, repair service charge is $565. The unit is only been used for 8 years in 4 people family. And Gary said that the problem was not caused by misusage or overloaded and he ever seen that happened, is very weird. Did I buy a LEMON?
This deflective issue caused me a lot to fix - My Bosch washer service - $150 Replace all four fill valves of the toilet tank - $200 Home Comfort - Service cost $565. All the problems are caused by your product, and not even mention about the resin that leak out, will cause any danger in my family health. I reserve the right to claim .I request a reimbursement $915 from the manufacturer- Hague Water System Intentional. I filed a complaint to BBB of Central Ohio on Dec 4, 2013.
I got an email on Jan 12, 2014, saying "Hague Quality Water International is attempting to deal with the customer in good faith but is should be recognized that we did not sell our product to the consumer. Requests of monetary compensation should be from the company with which the consumer transacted.
As stated in my previous response, the equipment has not been received by Hague Quality Water International, therefore it has not been inspected by Hague Quality Water International personnel to identify the cause of the defect. This is proper protocol and necessary so that an accurate conclusion can be reached as to what caused the malfunction. As a manufacturer, identifying the cause of a defect is a necessary and important procedure. There are many factors that affect the overall performance and longevity of a water treatment appliance. Not all equipment failures are caused by defects occurring in workmanship or materials or both. Once the equipment is received, it will be inspected and a conclusion will be reached."
On April 11, 2014, I got a confirmation from the Home Comfort Center that the deflective unit is shipped back to the Hague Quality Water International on their expense at the end of March. On May 13 2014, I got an email from Hague Quality Water International, "We are in receipt of your complaint number 9828036. In rereading the previous correspondence it is apparent that our response was not clear on our position. We did not sell our product directly to the complainant so the complaint should not be lodged against our company. Please transfer the complaint to whomever the complainant transacted business", and today I got email from BBB "Upon BBB's review of your original complaint against Hague Quality Water International, you have asked as a resolution that they reimburse you $915.00 which represents your out of pocket costs. Hague Quality Water International responded to your complaint in December 2013 stating that their limited warranty to the original owner of the equipment does not cover any service calls, labor costs or shipping costs. Based on the information provided by Hague Quality Water International, it appears your requested resolution is outside the scope of Hague Quality Water International's limited warranty."
I am very disappointed and hopefully somehow can get help on the issue. The membrane is broken is the fact and the resins are the evidence. That is no doubt about it. As a consumer, I don't need to know the reason why. The unit is only used for 8 years which is within the manufacturer 15 years warranty period. The failure reflects the quantity of the component and the design of the unit cannot tolerate under normal usage. I paid $915 to get this problem fixed .- for the details, please reference to the compliant email. The compensation I am now asking, is fair and reasonable. It is because as a manufacturer, Hague Quality Water International, should stand firm supporting and take the respond of the failure their products.

I purchased a Watermax 7 years ago and I can't imagine my life without it! Best decision my husband and I made. Had our water tested and saw for our own eyes how disgusting the water is. If you care about your long term health I definitely recommend you call and make an appointment to have your water tested by this company. As soon as you see for your own eyes you will be sold! Made in the USA and has a 25 year warranty compared to other systems which are made in China and have no warranty. Great staff! Smooth installation! Happy customers!

Relocated to Manteca from Angels Camp one year ago. We brought our hague water softener with us. I tried to get a hague dealer in Modesto to program my unit multiple times. Each time, I have not even received a return call. I tried to program this unit myself, however not knowing the condition or testing the water the unit is not working correctly. When working, we are satisfied with this water softener. Hague servicing stinks. I am considering purchasing another softener if we can't get service for this unit.

This maintenance free system lost water pressure and also noted water in pallet compartment. Dealer refused to come and referred to another dealer, who came and have no answer to problem. What could be problem in system? Please help if anybody can suggest solution.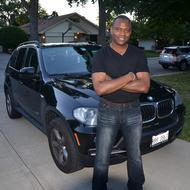 Got a call saying I won 1 of 3 gifts they were giving out after they come out to test our water. Several attempts made to come and do this but two days of calls postponing visit. Once the visit happened, we were sold. Told we would get a call the next day for installation arrangements but nothing. The wife called the salesman several times and no call back. The first time I called the company they kept me on hold for 10 minutes and never came back to the phone. I called a 2nd time and was told I would get a call back that day after they figured out why the agreement hadn't been met. This is a sign of a miserable relationship and I don't want to pursue it now after signing whatever I signed.

Installed two years ago. Fast talking salesman promised the world. He would only speak on the phone and refused to visit my house to test my water or anything. He had a third party do the install because he doesn't have a service department. After six months there were several problems including black powder in my water and my eyes burning in the shower. I called the salesman and he sent out a second third party to fix the problem. The technician said that the system had never worked and changed some things with the installation. When he was finished the technician showed that the unit was now working by testing the water before and after the repairs. He wouldn't elaborate on what caused the problems and charged me $300.00 for the repairs.
I objected that this should be a warranty visit and I shouldn't be liable for repairs to a new unit that had never functioned properly. He said that this was an issue between me and Fast Talker and he was only told to make a service call. I called Fast Talker and he said that this was not a warranty issue and he was not obliged to pay for the repairs. When I argued the point, he agreed to pay half. After a few weeks, I called again to ask where my money was and started to curse and said "F... Y.." over and over again. After several future attempts to get my money I gave up. I called the factory to complain and they did everything that they could to just get me to hang up. They did promise to have the regional sales manager call me about the abusive dealer but that never happened.
Now I have a new problem that seemed simple so I called the factory to ask for technical assistance. I asked a man only identified as Rick why my salt tank was filling with water. He said that he "didn't know" and these issues were handled through his dealer network. I explained that I had no desire to talk to any of the crooks he calls dealers. I asked how long he had been with the company and he said 25 years. Seeing that he worked for a company for 25 years that sells one product I felt it incredulous that he would have no knowledge of such a simple problem that they have seen tens of thousands of times.
Apparently, lying to customers is part of the Hague corporate culture. Just say, "I am not going to tell you because we want you to pay $300.00 to one of our worthless dealers to do a 15 minute job"? Part of the Hague marketing is a 25 Year LIMITED Warranty. I now see that this item that was featured on the home page is now buried under FAQ's. I think the limits include any problem the homeowner may experience. I am Sales Manager for a manufacturer whose products are also sold to homeowners. I spend my day talking to homeowners and dealers as well, answering their every question so that they will have the best buying experience possible.

The house I bought had the Water Max system already in it. It never did much to the well water. The unit leak constantly. The dealer replaced the unit which the new unit he gave me leaked even more. His plumber supposedly fixed it several times. The water quality was horrible. Due to the bad plumbing I had replace my floor. H&H Water World, ** in Eastern Kentucky is who I have to deal with. Beware.

I received a call and was asked to come in for an interview. When I arrived punctually as asked I was sent to a conference room where someone else was sitting and asked to fill out an application. While doing so someone came in and talked about the history of the company and explained we would be collecting water samples. I was expecting to be interviewed for a job as an installation tech. Obviously that didn't happen. Our last instruction was to call back today to find out if they were interested in me or not.
When I called back they wanted my social security number supposedly to run a credit check. When I asked why they did that (everyone knows that every peek at your credit has possible negative consequences) they told me maybe they would run a background check. Okay which is it? I have never given out my SSN prior to employment. This feels very hinky almost like they were trying to find out if I can afford one of their extremely expensive systems. Potential candidates beware. It's never a good idea to hand out your SSN prior to either employment or a formal interview where legal documents are signed limiting the use of your SSN.
Hague Quality Water Company Profile
Company Name:

Hague Quality Water International

Company Type:

Private

Website:

http://www.haguewater.com/