Find the Best Student Loan Companies

Compare Reviews for Top Student Loan Companies

Navient
Read 709 Reviews

Navient provides services to thousands of college clients; they are one of a few select companies chosen to service students and parents with federal loans for the U.S. Department of Education.

Sallie Mae
Read 1,408 Reviews

Sallie Mae is one of the biggest and best known private student loan companies. It has offered a variety of loans to students as well as parental loans for over 40 years and has serviced over 30 million Americans.

Credible
Read 13 Reviews

Marketplace dedicated to providing personalized student loan refinancing offers from top private lenders. Federal and private student loans qualify. Comparison shoppers can compare loans 24 hours a day for free.

Visit Website
Great Lakes Higher Education Corp.
Read 223 Reviews

U.S. Department of Education consolidation servicer for Direct Consolidation loans available for federal student loans. Non-profit organization dedicated to helping students finance their education and borrow responsibly.

US Education Department
Read 145 Reviews

The US Education Department's mission is to promote student achievement. One way they do this is by helping students through the process of getting a student loan and paying a student loan off.

Wells Fargo Student Loans
Read 135 Reviews

One of the largest banks in the U.S. offering private student loan consolidation and refinancing. Consolidate federal and private student loans. $5,000 minimum debt for consolidation. Interest rate discounts may be available.

Conduent Education Services
Read 390 Reviews

Formerly named ACS, Conduent Education Services provides student loan repayment and customer care services. It performs services like payment processing, answering questions, applying deferments and more for qualifying customers.

Direct Student Loans
Read 32 Reviews

The Federal Student Aid programs are one of the largest sources of college financial assistance. It offers direct loans to students in various stages of their education.

Direct Loan Servicing
Read 51 Reviews

Direct Loan Servicing uses the William D. Ford Federal Direct Loan program. Their website is stored with information to ensure that students and parents are informed about all aspects of Direct Loans.

PNC Student Loans
Read 9 Reviews

PNC offers private student loans to help close the gap between federal financial aid and the cost of education. It offers a variety of online tools to help students understand and manage their loan repayment obligations.
What to consider when choosing a student loan company
Money-saving benefits
Frequently, lenders offer a variety of discounts and other financial incentives.
Cash back: Many lenders offer cash back on the loan for on-time payments. Other firms offer interest rate discounts.
Interest: Interest rates vary from lender to lender and within a specific company. Lower interest-rate loans can save a dramatic amount of money over time. Lenders offer variable interest rates, which change throughout the course of the loan, and fixed rate loans. Make certain to understand the cap or maximum interest rate on a variable interest rate loan. Before accepting the loan, find out the future payment amount for the loan repayment.
Amount: The total amount available for borrowing varies among private student lenders. Consider borrowing as small amount as possible to keep future loan repayments lower.
Waiting period
The waiting period before the consumer receives payments varies. Understand when the loan funds will be released.
Application process: Before selecting a lender, review their application process. In most circumstances, a simpler application process is preferable.
Requirements: Buyers should investigate the loan requirements. Certain loans require borrowers to have a specific credit score, and others look at your total current debt as well as prior repayment patterns of the borrower. Be aware of loan cosigner requirements as well.
Fund transfer: Understand how you'll receive the loan proceeds. Find out if the loan is distributed over time or in a lump sum.
Reseller of loans
It's common practice for the initial lender to sell your loan to another firm. The borrower should investigate the lender's loan reselling policy.
Change of terms: If the loan will be resold, make sure that the terms of loan will remain intact.
Markets: To avoid confusion, choose a lender that sells to only one secondary market. That way, the private student loans are easier to manage and remain with one company.
New owners: Check the reviews of the company that may buy your student loan. The borrower should verify that the new company is reputable and easy to work with.
Servicers
A loan servicer is a company that manages loans for a lender. Their duties include processing the payments, helping borrowers adjust repayment plans and assisting with repayment problems.
Contact: Borrowers can ask the lender who the loan servicer is. It's important for the borrower to update the servicer with change of address, income and other important loan related details.
Payment method: Borrowers should find out the methods of payment accepted by the loan servicer.
Capitalization
This term describes the addition of interest to the principal loan amount borrowed from a loan. As soon as the private student loan funds are dispersed, the interest accrual begins. Ultimately, the borrower will pay back both the principal amount borrowed and the interest that continues to be capitalized or added on to the loan.
Timeframe: Interest on the loan, calculated as a percent of the current principal balance begins when the money is sent to you or your school. The loan interest grows or accrues daily.
Payment amounts: Find out the amount of the monthly loan payment, how it is calculated and ways to negotiate the payment, if necessary.
Repayment options
When taking out a loan, it's important to understand the terms of the loan including types of repayment plans offered by the lender. Choosing a lender with educational resources that helps the borrower manage their money is also important.
Graduated repayment: Graduated repayment plans help borrowers pay less when they are first starting out with payment increases as their income goes up over time.
Consolidation: Consolidating student loans can be helpful. Loan companies may offer various repayment solutions including bundling all the loans in order to make one monthly loan payment. The borrower should understand the terms and additional fees, if any, for the opportunity to consolidate their student loans.
What are different types of student loans?
Federal loans
Federal student loans are funded by the government. They may be included in a financial aid package. Federal loans include direct subsidized loans and direct unsubsidized loans, direct PLUS loans (for graduate students and their parents) and Federal Perkins loans. In general, interest rates and fees are lower for Federal student loans than for private student loans.
Federal direct subsidized loans
These loans are available to undergraduate students with a demonstrated financial need. The government pays interest on a direct subsidized loan while the student is in school and enrolled at least half-time. The government also pays the interest during the first six months after leaving school and during a period of deferment.
Federal direct unsubsidized loans
These loans are available to both undergraduate and graduate students without demonstrated financial need.
Federal direct PLUS loan
A loan available to both graduate students and their parents. The borrower is responsible for the interest payments.
Federal Perkins loan
Also called the Perkins loan, these are low-interest federal student loans for both undergraduate and graduate students with extreme financial need.
Private loans
Private loans are nonfederal loans made by a bank, credit union, state agency, school or other type of lender. The terms, amounts and benefits vary by lender.
Who are student loans for?
Undergraduate students with financial need
Undergraduates without an income or without the means to pay for college are eligible to apply for student loans to assist with the costs of attending college, university or post-high school educational institutions.
Graduate students with financial need
Graduate and professional school students without an income or without the means to pay for college are eligible to apply for student loans to help pay for tuition, fees and expenses.
Parents of students
The parents of graduate and undergraduate students may benefit from student loans to help pay for their children's education. Loans are also available to parents of students attending private K through 12 educational institutions.
Students who don't qualify for scholarships
Many students are able to get free money in the form of scholarships to help pay for college tuition. It's a smart idea to explore this option before applying for student loans. Additionally, scholarships may be an important supplement to the student loan proceeds.
Thank you, you have successfully subscribed to our newsletter!
We value your privacy. Unsubscribe easily.
Expert reviews for student loan companies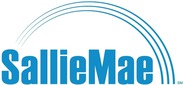 Sallie Mae is one of the largest and most reputable student loan companies offering both undergraduate and graduate student loans. They have been in business for over 40 years and have helped more than 30 million students and their families save, plan and pay for college.
Read More

PNC Education Loan Center offers private loan solutions for undergraduate and graduate students with special programs for the Military. The comprehensive loan portal provides financial educational resources as well as college scholarship information.
Read More

Citizens Financial Group, Inc. began operations as High Street Bank in 1928 and established Citizens Savings Bank in 1871. After many acquisitions, Citizens Financial Group (CFG) became an independent publicly-traded company in 2015.
Services: Citizens offers private undergraduate and graduate student loans as well as student loans for parents. The company also arranges student loan refinancing, student banking and provides an educational portal.
Fees and interest rates: Citizen charges no application, origination or disbursement fees. The company has fixed or variable interest rate loans and a new multi-year borrowing option to streamline the loan process.
Discounts: The available discounts can lower the borrowers interest rate by up to 0.50 percent.
Student loan process resources: This section of Citizens' website answers important educational financing questions such as how to get financial aid, loans, grants and scholarships. Additional guidance includes basic budgeting advice and details about loans and repayment.
Best for: Students looking for college funding information and access to private lending solutions.
Compare Reviews for Top Student Loan Companies

LendKey

Works with over 13,000 local banks and credit unions to provide student loans and loan refinancing. Interest rates on student loans start at 3.75% variable and 4.86% fixed. Terms extend up to 20 years. No origination fees.

Visit Website
Citizens Bank Education Refinance Loans
Read Expert Review

Citizens Bank Education Refinance Loan helps customers consolidate their private and federal student loans. Borrowers do not incur penalties for paying more than the minimum monthly payment or for paying off their loan early.
Disclaimer
Information in this guide is general in nature and is intended for informational purposes only; it is not legal, health, investment or tax advice. ConsumerAffairs.com makes no representation as to the accuracy of the information provided and assumes no liability for any damages or loss arising from its use.
Thank you
Keep an eye on your inbox, the latest consumer news is on its way!