Consumer Complaints and Reviews

My normal payment date is the 15th of each month. For some reason this company took the payment on the 2/13. I called and told them it was the wrong day and they gladly changed it back. Good... Wrong... They scheduled another payment for 2/15. You would think common sense would kick in and say "Hey... He just paid one today, the next one should be due in a month." So I called and they said they can't stop it but call my bank to stop it. My bank charges $31 to stop a payment. I'm not paying for their screw up.

NAVIENT - READ THIS! So NAVIENT says we owe 15 thousand dollars on a Loan from 2007 for my daughter... My daughter would have been 3 years old at that time. I'm not sure where they get their information from but I have tried to call them with no successful call back just a call back from a phony IRS agency saying she owes Taxes. OMG, Somehow I am starting to think these two are linked in a huge scam. THE IRS WILL NEVER CALL YOU. How do I get rid of this bogus bill?

This loan company can't seem to do anything right or in its entirety the first time. In practically every instance that I need to send in filled-out forms or documentation, they tell me the wrong thing. Or I mail them what's required and it doesn't get processed in a timely way or maybe overlooked. So I get scary, demanding notices, as if I hadn't complied with them at all. Also, their reps don't always know how Navient forms are supposed to be filled out. So naturally they don't suffice, requiring me to do them all over again. I haven't dealt with them online. I don't know if that would help, but in doing so by mail, I have to buy postage stamp after postage stamp to send them what they need. And things get dragged out for weeks, months. Just unreal.

If the name Navient was not associated with Students loans I would think this is a scam. Not that the government ever was involved in any scam. Why out of the Blue no Student Name or Loan Number comes out with a Bill and Tax form. Exchanging critical information or providing information on myself or anyone in my family could create room for a scam. So, unless the connection is made through the source of the Loan where it originated in the University or School, then I may think on providing more information.

I am an ex-Sallie Mae student-loan customer whose loans have been transferred to Navient. Navient refuses to acknowledge me as their customer. I don't know if it's because I am a victim of education scam(s). I was notified by a staff member of the federal agency U.S. Dept of Education, via phone call, that I was a victim of education scam(s), after they received an alert of tampering of my student-loan file. The scam went so far as to try to block me from attending additional college courses under federal aid to obtain my master's.
Next, they discovered that my employment salary history was actually from federal grants under the classification of Title 1 funding. It was then that my employer would no longer acknowledge as an education employee of theirs. Somehow, by error they said, my position was given to someone else. [Instead of me, their bonafide staff member, who had founded the position and created the curricula for the education program to be used at the given schooling district.]
Needless to say -- let's forget about me receiving a teacher loan forgiveness of student-loan debt for years of service teaching in a bonafide Title 1 schooling district for the required length of time for loans to have been forgiven; because of no verification my education employer and former schools that I attended as a child of G&T. Now, whenever, I speak to Navient they refer to me to speak to Department of Education.
How do I know I can trust these reviews about Navient?
695,474 reviews on ConsumerAffairs are verified.
We require contact information to ensure our reviewers are real.
We use intelligent software that helps us maintain the integrity of reviews.
Our moderators read all reviews to verify quality and helpfulness.
For more information about reviews on ConsumerAffairs.com please visit our FAQ.

I have never had a positive experience with Navient. Here is just the most recent issue: My husband and I recently realized we were both eligible for the RePAYE program, which would decrease our payments each month significantly from what we're paying on our other income based repayment plans. When he called Navient to ask about the status of our Dep. of Education student loan. gov submissions, the lady on the phone said Navient doesn't participate in the RePAYE program! This was confusing, since, they are directly servicing our loans from the government, and we applied to the program through studentloans.gov and they HAVE to participate in the program... but this woman insisted, three times, that Navient did not participate in that program, and they were happy to just recalculate our payments on the plan we were ALREADY ON.
So we called studentloans.gov, who said that YES - NAVIENT DOES AND MUST participate in ALL of the Income Based Repayment Plans, and they had no idea why Navient would say that they didn't. WTF?! NAVIENT STRAIGHT LIED TO US...rudely, and interruptingly, might I add. We will now be calling them every day to ensure our plan-switches are processed and processed in a timely manner.

I owe $108,000 on my student loan and I have contacted Navient on many occasions since 2011 to discuss financial hardship. Twice my loan was placed in forbearance, while interested accrued. Finally today I was approved for an income-based repayment plan that reduced my payments from $608 to $277. Prior to today I was always told that I did not qualify for any other repayment plan and that a forbearance was my only option. Doing the math based upon my current income I have overpaid on my student loans around $18,000 since 2011. This company is greedy and does not have the best interest of the borrower in mind. I have borrowed from my retirement twice in pay back this loan.

Class action lawsuit was filed if you want to get onboard. They are sending me bills and already sold my debt to a third party company within two weeks. I had no idea if it was a scam because it seemed shady. Looks like it is a scam but in a gray area. Contacted me only in E-mail and now the new company is contacting me.

I signed up to received income based repayment plan. I received a letter indicating they got my application. Now I just received the new invoice, instead of $200 a month as agreed on. I am being billed $700 a month. I have worked on this loan many times since 2009 to get the income based repayment plan, I recognize I will be paying for the rest of my life, however I do not have $700 a month. I can't get anyone to help me.

I went on their website to pay in full the remaining balance on my son's student loans. There were 2 consolidation loans listed, one with a balance of $3900, and the second of $1200. I clicked to make a payment on the loan listed as, 1-01, and made the payment. I then tried to go back and make what I thought was the final payment on the loan listed as, 1-02. The system showed no balance and would let me make another payment. I called today, spoke with "John" (ha-ha), ID #**, and asked why I couldn't get the payment to come up for the other a loan. After an almost 40 minute call, I found that the payment I made 2 days ago was SPREAD OUT between the 2 loans and both still have balances due. I thought at least #1 would have been wiped out but NO.
Their website is deceiving and I feel sorry for students who are trying to get their loans paid down. I was paying almost double the required minimum but $5200 was years away from being paid off. I feel Navient's website is deliberately misleading account holders and they should be made to clean it up and make it more transparent to users. Their dealings are almost fraudulent. It should be noted that I was very hard on the service representative, and it isn't his fault, but he's forced to represent a bad manager.

I've been paying loans that were formerly under Sallie Mae since 1997. I can't put into words how much of a boat anchor they've been on my life. Yes, I finished my degrees. Yes I'm working, but have had to go through periods of unemployment and underemployment, and ended up taking the forbearances--where they stop payments but keep adding interest. I honestly believe they want you to do that as it keeps stretching out your payments. What had been $256 a month is now $440, and what should have been done literally next month now is looking to go on to 2023.
What prompts me to write is I took one last forbearance over the summer. In August I started paying again but my payment due dates were a month out. I was paying in August when it said the bill was due in late September. I assumed I'd started paying too early and in October waited and paid my bill November 1st--it wasn't due until the 22nd and I have the statements to back this up.
Things went normally until today, when I got an e-mail from them saying I was past due on my account, and when I checked it said I owed double my monthly payment. I sent e-mails and got no replies, and called; after a half hour I got through to a woman with a heavy Filipino accent who couldn't pronounce my name, and kept saying "You missed your October payment." I literally had to shout to get her to stop repeating that, and she wouldn't listen when I told her I had no payment due. I hung up after another ten minutes of trying to reach a supervisor.
I dug through Navient's website. You actually have to follow a link to the "old" Sallie Mae website to get your statements. I checked copies and everything said I wasn't behind on payments--nothing due. I finally found a "letter" which I don't recall getting but never mind, on January 14th that said "We'd found your payment date was advanced by one month in error. We fixed it. Your account is in good standing."
Ah-ha, but honestly it reads like they screwed up, and are socking me with an extra payment with no notice they were assessing it, and honestly they could have advanced my ending payment by a month rather than come at me like I was a deadbeat. So I have no case number, no person to contact, no reference, just a Filipina woman I chewed out on the phone and two replies to e-mails that said "Thanks for contacting us." It makes me wonder how legal this is. I was paying on the terms stated, and what recourse I have, since they want to limit you to a fairly useless website. And what's to stop them from deciding later on I didn't pay enough after a previous deferment and bam--more money? Avoid if you haven't taken out loans. Get out if you can.

Unable to voluntarily increase monthly amount paid without permanently restructuring loan. Ridiculous. This company has always been difficult to deal with and had poor customer service. I never mind customer service agents speaking English as a second language. I do mind all customer service being outsourced and NO common sense.

Statement is dated Jan 5. Post mark shows a date later than 1/10. They apply a late fee on 1/17. From postmark to late fee, they only provide 3 business days to pay before charging a late fee. This is an unfair set of payment terms. Student loan companies should allow people a fair amount to pay a bill, like 30 days or some other reasonable number of days. This happens every month. They charge $10 per month in late fees. They have been doing this to me for over a year.

I have been requesting an income based repayment plan since 2015. Every time I call to request they put my loan in forbearance for two months, tell me to call back if the paperwork was not received. End of two months I call back this cycle starts over. In the meantime they are reporting my loan as delinquent!!! They are the only thing on my credit report so I need to pay a car, I would like to buy a house but I can't thanks to them!!! They are stealing my American Dream!!!

I have defaulted a bunch of times on my loans because 500.00 a month for an Associate degree and try to have a house, etc. is crazy. I can't afford my monthly payments, and I have tried to get help lowering them but all they will do is put me in a forbearance or lower my payments for a year, which of course does not help, the amount I own on my school loan is crazy. I barely see a decrease on my loans since I graduated.

I have been paying my student loans for years. I pay almost double what I'm supposed to but my balance barely goes down. On some of my loans my payments actually went up even though I pay way more than I'm supposed to. I can't get an answer as to why, if I pay an extra $10 over what's due, my balance only goes down by $3. I think Navient needs to have a class action lawsuit filed for mismanaging loans.

I graduated college in 2007. My loans through Sallie Mae were transferred to Navient. I am on autopay for as long as I can remember. My payments change and are allocated any which way to want to. It is not their decision on how my money should be allocated. I also have no way of controlling this feature online. You can only make additional payments. They also lowered my monthly payments without my consent after one of 3 loans was paid off. I would have kept my monthly payments the same applying more money to the principal of the 2 remaining.
I cannot get anyone on the phone. Time and time again. I keep hoping their website changes and it doesn't. I am sick to think how much money has been misallocated to their liking to keep me as a customer longer. I am 33 and trying to have this paid. They have no right to change amounts I agreed years ago to lengthen my time of payoff and keep me longer. I'm at a loss and completely infuriated by this.

Apparently, it is my fault that Navient and my university have a failure to communicate! I have received multiple phone calls in the last few days, many outside business hours and over holidays, requiring me to call. I call, and their voicemail refuses to connect me to a human or informs me it is after hours! Apparently, the computer is working, and no one is working. I can't express my frustration and my paying the price for their stupidity!

These people contact both my co-signer and myself several times per hour 24/7. We've asked them to limit the calls which they do not. The calls come from all across the states. Even though I make payments they continue to call beginning at 8:00 a.m. (including weekends) until after 8:00 p.m. (including weekends).

I have been on hold for 3 hours now. The auto prompt said it would be in excess of 30 minutes. They did not lie. This auto answering system is so frustrating, it's nothing more than a stalling system. Avoid Navient if at all possible.

Took out a private student loan in 1993 that has since been sold to Sallie Mae and now is Navient. I have been harassed with endless calls for months. I have sent two "cease and desist" letters, both sent via certified mail, and both with signature requested. I am still getting calls constantly and now Navient has begun to contact friends and family. I am so tired of the harassment. Never has Navient been able to provide a copy of the original promissory note. Their collection practices violate the law and I am tired of it.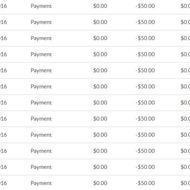 I open my email this morning to find that I am "late" on my payment. I am not quite sure how this could be as I pay my bill early every time. When my payments were started the first payment was due 2/1 and I made that payment in January. Fast Forward to now and I am being told that they did not receive my January payment... How can this be when you clearly received a payment in December for my loans.
Something is very wrong with this company. They are lacking transparency when it comes to how payments are applied. There is nowhere where you can see any balance going down and if you ask for a statement showing this for some reason no one understands what you are asking for. They advise you to look at your payment history which only shows your payment being received not how it is applied or that your balance has gone down. I'm so over this company and their complete disregard for doing business in a reputable manner. It makes me wish I would have never gone to school.

This company purchased my student loan which was being paid efficiently and regularly paid via the ACS website. Then when it went to Navient they split the loan into two separate loans which are impossible to pay online with one payment. When you call Navient their automated system takes roughly 15 minutes of begging to be connected to a human to get past because it cannot help me within the system. Actually it disconnected me once because it "couldn't understand me" and I had to start over. With today's technology, these things should be easy. It has worked so simply and easy since 2004 with ACS. Now it's a source of contention and anxiety just to pay a bill every month. Unacceptable.

I cannot afford my private student loans payments. They want me to pay $264 a month. My area was hit by a hurricane a few months ago so my loans were put on a deferment. I was told that when I came off the deferment that I could do a rate reduction payment. The deferment is over and they told me that there is nothing they can do to lower the payment. I have never worked with a business that has no heart. I was on the rate reduction for 2.5 years a few years back and paid it every month. Now all the 12.25 interest that has accrued it is back to where the original was. My life is totally over with this business not willing to work with me. I hope that others will read all the negative reviews and to get a student loan elsewhere.

Navient has terrible customer service. I make weekly payments. Sometimes I pay on it more than once a week. I pay what I can. I made a payment Dec 15th and the money was deducted out of my acct Dec 15th but did not show payment made on my acct with Navient so I emailed customer service Dec 15th and you know what the response was I got back on Dec 16th? "We saw you have not made a payment since Nov 25th. Please send copy of check or the EFT information from bank." I looked at my Navient acct Dec 16th. There is the payment I made on Dec 15th. I have made 6 payments since Nov 25th and those payments show on my acct?? So what was this rep looking at when she responded to my email? That tells you these reps are not trained or they don't care! I will not call them because they are rude and say they will help you in emails and voicemails but that is not the case. They just want to make your life miserable and ruin your credit.

Since graduating college, I have since defaulted on my student loans due to a variety of reasons. A couple years ago, I enrolled in the rehabilitation program to remedy the situation and get my credit in check and stop the annoying collection calls. Upon completing the loan rehab my loans were automatically transferred over to Navient through the Department of Education. I hadn't experienced any real problems until recently.
I made a payment through their website and checked the balance a couple days later when it processed. Looked like to me that my full $150 didn't go through. I emailed and got a response that actually made sense. My loans were accruing interest each day, so by the time the payment is processed, the overall balance will only go down the $150 minus the daily interest. Ok, so I calculated that interest and figured out that my loans accrue just over 19 cents each day. Fine.
After this I began to check and write down my balance almost daily. That's when I noticed something fishy going on. For the most part, the balance would rise about 19 cents per day as expected, but just earlier this week I noticed a jump of about $2.15 over the course of two days! That would mean my interest would now a dollar a day!! That's about $30/month and $365/year! With no notice and no logical reason.
I contacted customer service with a strongly worded email and got a notification two days later that they had responded. I checked my account, no response anywhere in my inbox. So I checked my balance and of course now my balance reflected the original 19cents/day interest rate. They fixed it, got rid of the communication and just went on like nothing happened. Very shady. KEEP AN EYE ON YOUR BALANCES, FOLKS!!! I try to check mine daily and do the math to make sure it's in line. Currently looking for other options to pay down the debt.

A while ago I took out some "Signature Loans" from Sallie Mae to supplement the Stafford Loans I got when I was starting a PhD a number of years ago (long since aborted). Total was around US$20,000. Well I had been paying on them for many years as I wasn't making that much as a university teacher in South Korea. Well long story short, came back to the states a couple of years ago and due to a number of reasons I had to file for bankruptcy this year and took a teaching job here in China. Well according to the law, these types of loans are supposed to be discharged in bankruptcy cases, however the clowns intentionally labeled them as "student loans" which they say can not be discharged in bankruptcy cases.
So now they are hassling me over here in China along with hassling my family back in the states. I keep telling them these were Signature Loans (heck on my account information page on their website it even says these loans were signature loans and when it comes to contact them it's at a different number than their regular student loans, in fact the account number is one of a private loan). I'm now having to go back to my attorney back in the states and get the case reopened because of this which will likely cost me more money in attorney fees. These are lying cheating *bleeps* who will stop at nothing to shaft you.

In my senior year of college I took out a private loan through Sallie Mae to help cover what federal loans wouldn't. I had to have a co-signer who was my uncle (never was really close to him but he was willing to help me out). I graduated; yay, and after 6mos the payments started to become due. The amount was too high so I called Sallie Mae, explained the issue and they were able to lower my payments for almost 2 yrs. During that timeframe I lost my job; but was still making my payments, and my loan was transferred to a company called Navient. When the payment plan was getting close to coming to an end I received a letter saying to call in and restart the program.
By this point I'd found another job; however, not making even a fraction of what I was making before. I explained the situation to Navient and offered to pay a lower amount just for one year while I paid off some credit cards and I would be able to pay more than what the minimum payment was. They told me "no" because according to them I had the ability to pay the minimum amount or my co-signer could help. My co-signer called in and stated he wouldn't be able to help and was told there was nothing they could do because my balance was lower enough where if I made the minimum payment: $396, I could pay the $12,000 balance off in 3 yrs. At the time I was only making $23,000 a yr, I have a child that I provide for, household bills and additional student loans that I was and am paying. I was able to borrow the money for a couple of months but it got to the point where that ran out. So the loan went into to collections.
At this point I'm receiving 2-3 letter a month saying "call us. We're here to help. We can discuss payment options that will help." I called in, explained the situation; however, was told at every avenue there was nothing they could do. On top of the letters, I'm getting emails and phone calls all saying "give us a call to discuss payment options that can help." I called again at the end of October, finally got a person who was willing to help. I offered to pay $150 a month until February or March of next year until I was able to pay my credit cards off and apply all my payments to them. She said "I find a plan where you pay $125 a month and we set it up on automatic deduction". They deducted the first payment on the 17th of November. Everything was good until 2 weeks ago I received a letter in the mail saying they denied my payment because the co-signer has the ability to help and they didn't receive the required documentation from him.
How does that work? He can help but you haven't gotten his paperwork showing that he actually can. By this time my uncle isn't answering my calls or his sisters. I called Navient again and explained I'm trying but I'm not getting assistance from either side. The lady stated she understood and would re-submit the plan for review and at the same time try contacting my co-signer. A week later I get a call from my "Account Manager" saying they denied my plan because my co-signer wasn't responding. She stated she would try reaching out to him again by mail and telephone and then the plan would be submitted for review again. Well I didn't hear anything from Navient for about a week. Last night I get a phone call and they are telling me the exact same thing: "what have you guys been doing for the past week?"
At what point do you realize this person is trying and we should try to meet her halfway. Nothing. This person is telling me that they are going to continue to reach out to the co-signer and once they have met their due diligence submit the account to the managers to have it approved because "they don't want the loan to go into default. They are trying to avoid that. There's a light at the end of this tunnel". How long is this tunnel because this has been going on for a year now and I don't see a light. Well I get a call today from my account manager saying they have canceled any options for re-payment and if I don't pay $200 and some change by January 1st my loan will be in default. They are refusing to negotiate anything to get this loan out of default despite my efforts; but the account is still set up on automatic deduction to deduct $125 on the 17th of this month.
How do you cancel my payment plan but still want to take a payment out of my account. This is ridiculous. I'm trying. All Im asking for is a couple of months where you get a payment. Maybe not what you're asking for, but something and it's just "no". I regret ever going back and finishing school because I wouldn't have to deal with this. Sure I wouldn't have a career. Social Work $28,000 a year just started in July (no bonuses, no guaranteed raises, they haven't had a raise in over 5 yrs), that I love. I'm basically stuck because my uncle isn't answering phone calls and Navient isn't willing to help. I wish something would be done about this company because their business practices aren't right.

I got a loan out for about 10,000.00 through Sallie Mae. Sallie Mae was sued in a class action suit so they conveniently changed their name to Navient. Sallie Mae and Navient are one and the same. I have been paying on these loans for decades and the balance never seems to go down; however, my monthly payment continues to go up. My monthly payment used to be $165.00 now it is $386.00. Then suddenly I receive an email from Navient saying "new loan information". I go to the email and log in to see what is going on and suddenly Navient has a new loan from 2002 for Webster University. I never attended Webster University in 2002.
I couldn't find any paperwork on the site when I went to my account. If there is no paperwork with my legitimate signature then this would be fraud either by Webster or by Navient. I plan on getting a lawyer and suing Navient because I have not signed any loans with Navient for any money for education with Webster University so if they have anything with my signature on it then they forged it. BTW... you can file bankruptcy against school loans if you are unable to pay them. You have to find a lawyer willing to file it as it requires additional paperwork for educational loans. I'm seriously considering it.

I have been trying for 7 months to secure a discharge of my sons student loan and reimbursement for payments made since his passing. I have completely fulfilled all of Navients requests for documentation... Including certified mailings of certified death certificates. Yet every time I contact them for an update, representatives (located in philippines) tell me they never received, or another form is needed or they'll contact me via email with their findings!!! It's a constant run around!!! NO MORE! They are simply trying to avoid the loan discharge and reimbursement. Which is totally against the law. Death of a student is a legal and legitimate cause... as stated on the US Department of Education website. I will no longer call them and will be turning this over to my attorney. BEWARE, ANYONE CONSIDERING USING NAVIENT FOR A SCHOOL LOAN. They can not be trusted.
Company Name:

Navient

Website:

https://www.navient.com/