Find the Best Robo-Advisors
Robo-advisors use software and algorithms to automatically invest and manage your investments. The ConsumerAffairs research team vetted 14 companies reviewed by over 1,406 consumers. Use our guide to research the best robo-advisor for you based on portfolio amounts, firm size and more.
Our picks for robo-advisor companies
How we chose robo-advisors
We chose the robo-investing companies below by comparing financial advisory services, lending platforms, annual advisory fees and account minimums. To be considered, the robo-advisors had to offer the services outlined and provide transparent information about its investment programs on its website.
All prices are correct as of the time of publishing.
Our pick for beginning investors
Betterment
Annual advisory fee: 0.25% or 0.40%
Minimum account balance: None
Offers socially responsible investment options
Betterment's robo-investing services are designed to align your investments with your goals. If you're just starting to invest, Betterment can build an investment portfolio for you that's centered around achieving your financial goals. Its sign-up process is simple — just answer a few questions about your current financial profile, set up your goals start investing.
Betterment offers socially responsible investment (SRI) opportunities that champion causes like climate and social change. Once you've signed up for Betterment's robo-advisor services, you can access its checking and cash reserve services for free, making it a great option for consumers who want to keep track of their finances all in one place.
Our pick for no account minimums
Fidelity Investments
Annual advisory fee: None on accounts under $10,000
Minimum account balance: None
Simple online application
Fidelity Go is the robo-advisor branch of the well-known investment firm Fidelity. It's a great option for investors that are eager to begin investing but don't have a large amount of funds to dedicate to it. It primarily focuses on diversified mutual funds and lets you track your progress, update your preferences and even make deposits online.
Overall, Fidelity Go is a solid option for investors looking to save because it doesn't charge advisory fees on accounts of less than $10,000. The advisory fee on accounts up to $49,999 is still affordable at $3 a month ($36 a year) or 0.35% on accounts over $50,000.
Our pick for high-risk investors
Charles Schwab & Co.
Annual advisory fee: None
Minimum account balance: $5,000
Basic and premium service available
Schwab Intelligent Portfolios stands out because it combines the convenience of robo-investing with the comfort of human interaction. Its robo-investing service handles all the maintenance for your investment portfolio, but it also has 24/7 live support if you have any questions or concerns.
With a high minimum account balance ($5,000), Schwab Intelligent Portfolio is a solid option for more experienced investors or those with a higher risk tolerance. It has a range of investment account types and offers two levels of service with its basic and premium plans.
Our pick for retirement investing
Wealthfront
Annual advisory fee: 0.25%
Minimum account balance: $500
Tax-loss harvesting included
Saving for retirement can seem overwhelming, but Wealthfront's patented PassivePlus suite of investment strategies can help you prepare and save. Wealthfront's service has a modern take and uses a virtually paperless process that lets you link your financial accounts through its website. The company's software analyzes your spending habits and comes up with the right investment strategy based on its findings.
Wealthfront has a 0.25% advisory fee and a $500 account minimum. It offers a wide range of retirement account types, including traditional, simplified employee pension IRAs, 401(k) rollovers and investment accounts.
Our pick for low annual fees
SoFi
Annual advisory fee: None
Minimum account balance: $1
Trade stocks and ETFs for no commission
SoFi states that its goal is to make investing easier to access for a wide variety of customers. Not only does SoFi have no annual advisory fees, it also has a minimum account balance of $1.
SoFi doesn't charge management or commission fees, and its automated investing process will diversify and rebalance your investments so you don't have to.
Compare Top Robo-Advisor Reviews

Vanguard
Read 252 Reviews

Offers low-cost investing, including commission-free trading for select products. Allows investors to purchase investment products on its online platform and mobile app. Provides robo-advising and free educational materials.

Chat with a ConsumerAffairs decision guide

Live agent
Betterment
Read 56 Reviews

Offers AI software to help you invest digitally and provides access to Certified Financial Planners for personalized advice. Has a range of portfolio options. Charges between 0% and 0.4% in fees.

Chat with a ConsumerAffairs decision guide

Live agent
Personal Capital
Read 19 Reviews

Offers net worth aggregation on its website and mobile app. Provides portfolio management for low fees. Investments FDIC-insured up to $1.5 million. Includes free tools and resources for all users.

Chat with a ConsumerAffairs decision guide

Live agent
Wealthfront
Read 22 Reviews

Offers banking and financial management. The Self-Driving Money feature automatically manages your income and expenses, including investing. 0.25% annual advisory fee on investments. High-interest (0.35% APY) checking available.

Chat with a ConsumerAffairs decision guide

Live agent
FutureAdvisor
Read 19 Reviews

Offers online software and a mobile app for investors. Fully manages IRAs and taxable accounts. Partners with Fidelity and TD Ameritrade to hold your investments. Charges a flat fee of 0.5% per year.

Chat with a ConsumerAffairs decision guide

Live agent
SmartAsset

Provides free financial tools and resources online. Matches users with financial advisors that fit their needs. Uses patent-pending Automated Financial Modeling technology. Publishes guides for major financial topics.

Learn More
Motif Investing
Read Author Review

With an easy to understand pricing structure of just $9.95 for up to 30 stocks, Motif Investing makes taking control of retirement planning simple. Investors can easily find and take advantage of current trends.

Chat with a ConsumerAffairs decision guide

Live agent
TradeKing Advisors
Read Author Review

TradeKing Advisors, which was founded in 2014, guides investors in an unbiased way. They provide a tool where you can answer a few questions and then they will recommend a portfolio that matches your needs.

Chat with a ConsumerAffairs decision guide

Live agent
What is a robo-advisor?
A robo-advisor is an automated investing service that uses algorithms and computer software to recommend investments and invest funds. Robo-advisors make investment recommendations by combining your preferences with their own knowledge of investment research. They're a cross between a do-it-yourself approach and a human financial advisor, designed to provide investors with low-fee investment management by using research-supported investment strategies to create diversified investment portfolios.
How do robo-advisors work?
Robo-advisors use sophisticated software and computer algorithms to help invest your money. Robo-advisors can do this in a few different ways, including automatically investing and managing your portfolio on your behalf or recommending specific investments.
The typical robo-investing starts with assessing your financial goals. You'll probably have to provide some of the information below, like:
The goal for your funds (retirement, purchasing a home, paying for college, etc.)
How much you want to save
Your investment time frame
Once you provide this information, your robo-advisor can recommend investment options based on your goals and overall risk tolerance. It's important to note that those with less disposable income will have a lower risk tolerance, which may limit their investment options; however, working with a robo-advisor is typically less expensive than working with a human financial advisor, which makes it ideal for investors with lower net worths.
What does it cost to use a robo-advisor?
Robo-advisor fees vary depending on the investor you choose to work with. Like a traditional human financial advisor, robo-advisor firms usually charge a percentage advisory fee.
Since there's less manpower involved in working with robo-advisors, their annual advisory fees might be lower than working with a human financial advisor.
Is a robo-advisor worth it?
Robo-advisors are a great option to consider if you're looking for a new investment opportunity. Robo-investing may be right for you if you are:
Trying to meet investment or retirement goals: If you have financial goals but aren't sure where to start or how to meet them, robo-advising is a great way to learn more about investments in a low-cost environment.
A beginning investor: Low-minimum and low-fee robo-advisors are ideal for consumers just beginning to invest. Automated robo-investing can help these consumers begin investing with their sound strategies, clear-cut onboarding process and educational resources.
A low-risk investor: Due to the risk quizzes offered by the robo-advisors, conservative investors can benefit from a well-diversified investment portfolio created with their risk comfort level in mind. Additionally, some plans allow customization for investors seeking low-risk investing.
A high-risk investor: Aggressive investors can structure their automated portfolio for the possibility of higher returns in exchange for assuming greater risk.
Robo-advisor pros and cons
While robo-investing is still relatively new, it's become largely available. Many investment firms have developed and launched their own robo-advisory programs in the past ten years. If you've considered investing with a robo-advisor, take a minute to consider some of the pros:
Robo-investing is affordable. Robo-advising typically has lower annual advisory costs than a human financial advisor because it involves less manpower.
Robo-investing doesn't require a high-net worth. Many financial advisors limit their services to consumers with high net worths, but you don't have to have a high net worth to qualify for service or potentially see returns with a robo-advisor. Some robo-advisors have account minimums as low as $5.
Robo-advisors offer diverse portfolio options, which can potentially lower your risk. Risk is a major factor in determining what investment opportunities are right for you. Robo-advisors are programmed to weigh economic risks and your own personal risk, and they often rely on passive investment strategies to help you achieve your financial goals.
While robo-advisors are a great choice for tech-savvy investors, they may not be the right choice if you value human interaction or want to take a hands-on approach to investing. Some robo-advisors offer a human service element, but most of them involve little to no human interaction. Other cons of working with a robo-advisor include:
Robo-investing can be risky. This is true of investing in general, however. Robo-investing can be intimidating for beginning investors with questions about the investment process and market.
Robo-advisor services aren't very customizable. Robo-advisors offer a great service for people who want a hands-off approach to investing. If you're an experienced investor who wants a personalized investment approach, robo-investing may not be the right option.
Robo-advisors vs. financial advisors
Robo-advisors are similar to financial advisors: They both offer investment advice and help you manage your assets. However, working with a financial advisor may be a better option for consumers that want a more customized investment strategy.
Since robo-investing is rooted in algorithms and software, its capabilities can be limited to a small amount of variety, whereas working with a human financial advisor may let you create a more personalized approach to investing.
Thank you, you have successfully subscribed to our newsletter!
Robo-advisor company reviews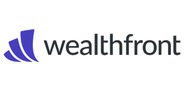 Wealthfront is an automated investment manager. The Wealthfront approach offers globally diversified investment portfolios with low management fees.  The firm serves investors with retirement and traditional investment accounts.
Read 22 Reviews

Betterment is an automated investment service that helps consumers set and reach investment goals. The Betterment portfolios offer globally diversified investment portfolios with the greatest returns for the lowest risk levels. They offer retirement and traditional investment brokerage accounts.
Read 56 Reviews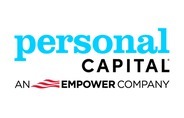 Personal Capital is an automated investment service that targets the mass-affluent and those with a minimum of $25,000 of investable assets. Their platform is distinct from many of the other automated investment advisors as they offer access to financial advisors as well as individual stocks.
Read 19 Reviews

FutureAdvisor is an investment advisory firm that manages investors' existing IRA, Roth, taxable and other investment accounts that are held at Fidelity and/or TD Ameritrade. They use modern portfolio theory to build and manage diversified and tax efficient investment portfolios.
Read 19 Reviews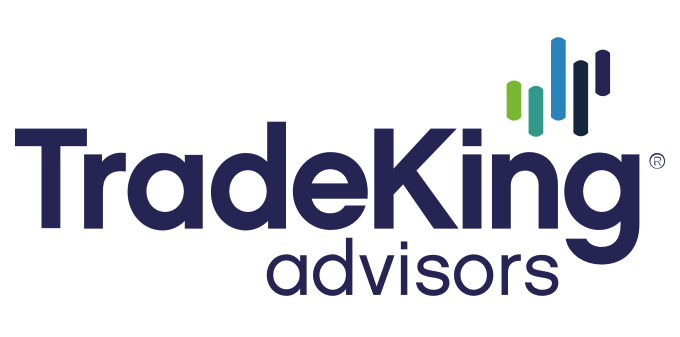 TradeKing Advisors is a newer entrant into the robo-advisory field with two distinct investment platforms. Their passive Core investing approach offers investors a passive investment portfolio in line with their risk tolerance, comprised of low fee ETFs. Their active Momentum Strategy portfolio takes advantage of market movements and attempts to beat the market returns.
Goal based approach: A simple questionnaire guides users to identify their investment goals, including their retirement, special purchase, travel, "just in case" fund and general investing goal.
Investment portfolios: The Core portfolio chooses up to 17 assets in a diversified investment portfolio in line with the user's risk tolerance. The Momentum portfolio implements the theory that investment values will continue in their price trajectory for a specified period of time and thus will buy more of the funds increasing in value and less of those declining.
Fees and minimums: The Core portfolio requires a minimum of $500 and charges 0.25 percent of investors annual assets under management (AUM). The Momentum portfolio requires a minimum investment of $5,000 and charges 0.50 percent of AUM.
Risk Assist: The special risk assist program attempts to mitigate risk and charges an additional 0.25 percent for this service.
Additional features: The TradeKing Advisors' portfolios offer automatic rebalancing and don't charge any transaction fees for buying and selling ETFs. As is the case with all funds, there are underlying low fund management fees for each individual ETF.

Motif Investing is a marriage of the automated investing concept with a do-it-yourself portfolio. The Motif concept is created with a basket of up to 30 stocks or ETFs selected to reflect an investment theme, market insight or trend. There are pre-created motifs and those designed by other investors. The consumer may also create his or her own motif.
Customizable portfolio: The service has a unique take on asset allocation that helps investors create highly customized portfolios.
Fees and minimums: Motif charges one flat fee of $9.95 per motif trade and there are no management fees or activity requirements. Individual stock trades are $4.95. There are no account minimums and investors can begin with as little as $300.
Cash promotion: Consumers receive up to $150 when they open a new account with a $2,000 minimum investment amount.
Account types: Motif offers retirement and standard investment accounts.
Sample motifs: Sample Motifs available for investors include: brands you know, green investing, political themes, sectors, lazy portfolios, passive investing, energy, dividends, climate change and many more.
Not comprehensive: The service doesn't manage the consumer's overall investment portfolio as other automated advisors do.

The Vanguard Group is one of the oldest and most highly regarded mutual fund companies on the market. This company is known for its pioneering creation of low-cost index funds. Their robo-advisor offering is targeting the baby boomers with a combination of automated and human advisor services.
Read 252 Reviews
Disclaimer
Information in this guide is general in nature and is intended for informational purposes only; it is not legal, health, investment or tax advice. ConsumerAffairs.com makes no representation as to the accuracy of the information provided and assumes no liability for any damages or loss arising from its use.
You're signed up
We'll start sending you the news you need delivered straight to you. We value your privacy. Unsubscribe easily.
Comparing
×