Find the Best Automated Investment Services

Compare Reviews for Top Automated Investment Services

Vanguard
Read 218 Reviews

Vanguard is a client-owned investment firm with headquarters in Pennsylvania. It has been in business since 1975. Vanguard offers clients online brokerage services to expand their portfolios while saving for a long-term goal.

Betterment
Read 42 Reviews

Betterment automates the investing process to take the time out of wealth management. They offer retirement planning, diversified funds and low fees, along with an investment strategy designed to minimize tax loss.

Wealthfront
Read 20 Reviews

Located in Palo Alto, Wealthfront is a company for automated investments that was founded in 2008. Wealthfront invests money for clients looking for advice and guidance, and they also offer sophisticated money management tools.

Personal Capital
Read 14 Reviews

Find the money to invest using Personal Capital, which allows users to see all of their accounts in one easy platform. They also offer guided investment options to help consumers take control of their personal finance.

FutureAdvisor
Read 17 Reviews

FutureAdvisor was founded in 2010 in San Francisco, CA. The company is dedicated to advising clients about investments, helping customers plan for retirement and educating about saving for college, among many other focuses.

SmartAsset

Provides free online financial tools and resources. Get matched with a financial advisor that fits your needs. Uses patented AFM technology. Guides for all major finance subjects. Get advice from finance professionals.

Learn More
Motif Investing
Read Author Review

With an easy to understand pricing structure of just $9.95 for up to 30 stocks, Motif Investing makes taking control of retirement planning simple. Investors can easily find and take advantage of current trends.

TradeKing Advisors
Read Author Review

TradeKing Advisors, which was founded in 2014, guides investors in an unbiased way. They provide a tool where you can answer a few questions and then they will recommend a portfolio that matches your needs.
What to consider when choosing an automated investment service
Pricing
Different services have different pricing models. Consumers should choose a service with a pricing model that makes sense for their budget, whether it is an annual fee, commission-based or percent of AUM.
Assets under management (AUM) fees: Many firms charge consumers a percentage amount of the value of their entire investment portfolio. The fees range from zero to 0.89 percent. Some firms offer free trial periods as well as the first $10,000 managed for free.
Commission trading fees: Some automated advisors charge a commission fee when investments are bought and sold. The amount is approximately $10 per trade. Other firms wave the commissions.
Underlying mutual or exchange traded management fee: Every mutual and exchange traded fund levies a management fee. In general, most robo-advisors choose low-fee exchange traded funds with fees below 0.2 percent of the amount invested. This fee goes to the firm that creates the fund, not to the automated investment advisor.
Rebalancing and tax-loss harvesting fees: Some automated advisors charge extra for rebalancing the investor's funds back to their originally selected proportions. Additionally, there may be charges for the selling and buying activities performed to minimize the investor's taxes.
Experience
It is best to work with an automated investment service that has a solid track record and an established history. Consider the background and expertise of each firm as well as the credentials of their investment advisory teams.
Previous clients: Consumers should examine reviews and testimonials. Reputable services should be happy to offer client reviews and case studies in order to give consumers a sense of their success rates. It's important to take testimonials with a grain of salt and investigate the source of the review.
Industry expertise: Different services have experts with experience in specific industries. Consumers should find out if a particular service has worked with many other people in the same industry.
Investor's background: Specific automated investment services are targeted towards certain types of consumers. A provider that requires a high minimum investment amount may be preferable for older investors with greater wealth. Other services target millennials and those just starting out. Consumers should seek a service that fits with their personal profile.
Accessibility
A service isn't much help if it's difficult to use. Consumers should investigate the method of customer service contact and overall website accessibility.
Customer support: Services with a dedicated team of customer support specialists are helpful in navigating the various components of a service. If consumers run into issues while using a platform, it's important to be confident that the problems will be addressed quickly and efficiently. Consumers should investigate whether there is live customer support in addition to email contact.
Interface: The computer interface should be easy to navigate and understand. It is becoming increasingly important to have a sophisticated interface. Check to see if the service offers the option of a free trial period in order to get acquainted with the interface and the product.
Dashboard: Several advisors have robust consumer dashboards for their clients. Other firms offer a free investment overview dashboard for all consumers. It is helpful to find out what metrics the platform tracks as well as the available types of investment reports.
Maintenance: Ideally, a service will not require much maintenance. Most of the work should be automated so consumers can rest assured that their money is being handled efficiently.
Tax efficiency
The best services help consumers not only invest money, but also to do so in a tax-efficient fashion.
Tax-loss harvesting: Tax-loss harvesting systems find embedded capital losses that lower investment taxes and increase after-tax returns.
Tax-aware allocation: Tax-aware allocation systems ensure that money is apportioned to specific types of accounts in the most tax-efficient way.
Included or add-on service: Not all automated investment advisors offer tax-loss harvesting and tax-aware allocation. Consumers should find out if these services are included and whether there are additional fees.
Investment rates of return
The main reason consumers invest is to optimize their investment returns.
Low fees: Automated advisors with the lowest fees may start off with a head start as more of the customer's money is going directly into the markets, not towards management fees.
Return history: One indicator of future investment performance is a firm's past history with other clients, although returns vary depending on the consumer's asset allocation. It would be expected that over the long term investors with greater percentages of stock investments will outperform those with greater allocations to bond and fixed funds, albeit with greater investment volatility or risk.
Types of funds: Most of the automated advisors offer exchanged traded funds. But their asset class choices will vary. The investment fund options may influence the individual investors long term returns.
Investment return guarantees: Unlike investing in bank certificates of deposit, investing in the financial markets may yield volatile returns. This is a function of the financial markets, not the individual automated investment companies. There are no investment return guarantees when investing in stock, bond and other financial assets.
Customization
In general, automated investment services have a pre-determined investment portfolio. After taking a risk quiz, the platform will recommend a specific combination or asset allocation of funds. Many companies allow customers to adjust the pre-assigned asset allocation.
Goal based framework: Quite a few services have a goal-based investing framework to help consumers set and reach their own unique investment goals.
Algorithms: Sophisticated algorithms can help predict the best investment choices for specific risk profiles. When necessary, these platforms also automate the portfolio rebalancing.
Diversified portfolios: All the robo-advisors offer diversified investment portfolios. The specifics of individual funds and securities varies by firm.
Types of automated investment services
Investment holding services
Most automated investment advisors take control of the consumers' assets. They invest the money in funds and on occasion individual securities. The platform makes all trades, rebalances and adjusts according to the pre-determined plan parameters.
Investment management services
Several automated advisors manage the consumers' accounts but don't require the transfer to their own platform. In these circumstances, the robo-advisor may require that the investor use certain pre-determined investment companies. The investment services may be comparable to those at firms who take control of the investors assets.
Advisor access
Some of the automated investment advisors include access to human financial advisors as well. Others rely on customer services specialists and email contact on their platform.
Goal-based investment services
The specific approach of the automated financial advisors varies. Several start with a goal-based approach to investment management. These services cater toward investors looking to set future goals, such as retirement, vacation planning or other specific savings objectives, and then work backwards to develop a financial plan to meet the aspirations.
Asset-allocation and other services
Most if not all automated advisors incorporate asset-allocation services. Certain advisors may charge an extra fee for this service. Asset allocation explains the buying and selling of specific funds to return the investment portfolio mix back to its original percentages in each asset class. Additionally, some advisors offer tax-loss harvesting and additional investment management services.
Who benefits from automated investment services?
Small portfolio investors
Low minimum and low fee automated investment advisors are ideal for consumers just starting out. These consumers have a small amount of money available to invest. The automated advisors can help these consumers begin investing with their sound strategies, clear cut onboarding process and educational offerings.
Low-risk Investors
Due to the risk quizzes offered by the automated investment platforms, conservative investors can benefit from a well-diversified investment portfolio created in line with their risk comfort level. Additionally, most plans allow customization for investors seeking low-risk investing.
High-risk Investors
Aggressive investors can structure their automated portfolio for the possibility of higher returns in exchange for assuming greater risk. There is even a robo-advisor that offers a Momentum based investment portfolio.
All net worth investors
Several automated advisors cater toward wealthier investors while others are designed to attract the younger, less-affluent set. Within the automated investment advisor sphere there are a variety of platforms for all financial levels.
Thank you, you have successfully subscribed to our newsletter!
We value your privacy. Unsubscribe easily.
Automated investment service author reviews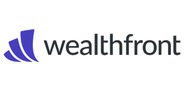 Wealthfront is an automated investment manager. The Wealthfront approach offers globally diversified investment portfolios with low management fees.  The firm serves investors with retirement and traditional investment accounts.
Read More

Betterment is an automated investment service that helps consumers set and reach investment goals. The Betterment portfolios offer globally diversified investment portfolios with the greatest returns for the lowest risk levels. They offer retirement and traditional investment brokerage accounts.
Read More

Personal Capital is an automated investment service that targets the mass-affluent and those with a minimum of $25,000 of investable assets. Their platform is distinct from many of the other automated investment advisors as they offer access to financial advisors as well as individual stocks.
Read More

FutureAdvisor is an investment advisory firm that manages investors' existing IRA, Roth, taxable and other investment accounts that are held at Fidelity and/or TD Ameritrade. They use modern portfolio theory to build and manage diversified and tax efficient investment portfolios.
Read More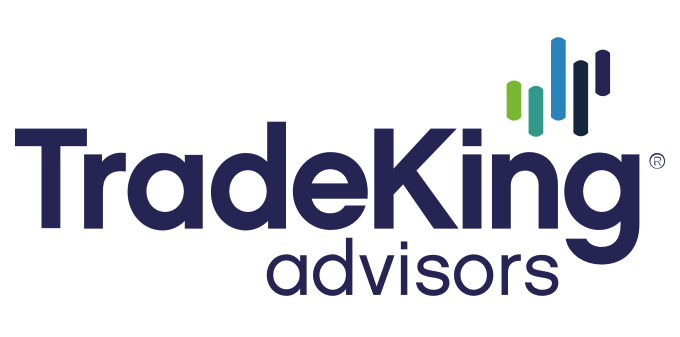 TradeKing Advisors is a newer entrant into the robo-advisory field with two distinct investment platforms. Their passive Core investing approach offers investors a passive investment portfolio in line with their risk tolerance, comprised of low fee ETFs. Their active Momentum Strategy portfolio takes advantage of market movements and attempts to beat the market returns.
Goal based approach: A simple questionnaire guides users to identify their investment goals, including their retirement, special purchase, travel, "just in case" fund and general investing goal.
Investment portfolios: The Core portfolio chooses up to 17 assets in a diversified investment portfolio in line with the user's risk tolerance. The Momentum portfolio implements the theory that investment values will continue in their price trajectory for a specified period of time and thus will buy more of the funds increasing in value and less of those declining.
Fees and minimums: The Core portfolio requires a minimum of $500 and charges 0.25 percent of investors annual assets under management (AUM). The Momentum portfolio requires a minimum investment of $5,000 and charges 0.50 percent of AUM.
Risk Assist: The special risk assist program attempts to mitigate risk and charges an additional 0.25 percent for this service.
Additional features: The TradeKing Advisors' portfolios offer automatic rebalancing and don't charge any transaction fees for buying and selling ETFs. As is the case with all funds, there are underlying low fund management fees for each individual ETF.

Motif Investing is a marriage of the automated investing concept with a do-it-yourself portfolio. The Motif concept is created with a basket of up to 30 stocks or ETFs selected to reflect an investment theme, market insight or trend. There are pre-created motifs and those designed by other investors. The consumer may also create his or her own motif.
Customizable portfolio: The service has a unique take on asset allocation that helps investors create highly customized portfolios.
Fees and minimums: Motif charges one flat fee of $9.95 per motif trade and there are no management fees or activity requirements. Individual stock trades are $4.95. There are no account minimums and investors can begin with as little as $300.
Cash promotion: Consumers receive up to $150 when they open a new account with a $2,000 minimum investment amount.
Account types: Motif offers retirement and standard investment accounts.
Sample motifs: Sample Motifs available for investors include: brands you know, green investing, political themes, sectors, lazy portfolios, passive investing, energy, dividends, climate change and many more.
Not comprehensive: The service doesn't manage the consumer's overall investment portfolio as other automated advisors do.

The Vanguard Group is one of the oldest and most highly regarded mutual fund companies on the market. This company is known for its pioneering creation of low-cost index funds. Their robo-advisor offering is targeting the baby boomers with a combination of automated and human advisor services.
Read More
Disclaimer
Information in this guide is general in nature and is intended for informational purposes only; it is not legal, health, investment or tax advice. ConsumerAffairs.com makes no representation as to the accuracy of the information provided and assumes no liability for any damages or loss arising from its use.